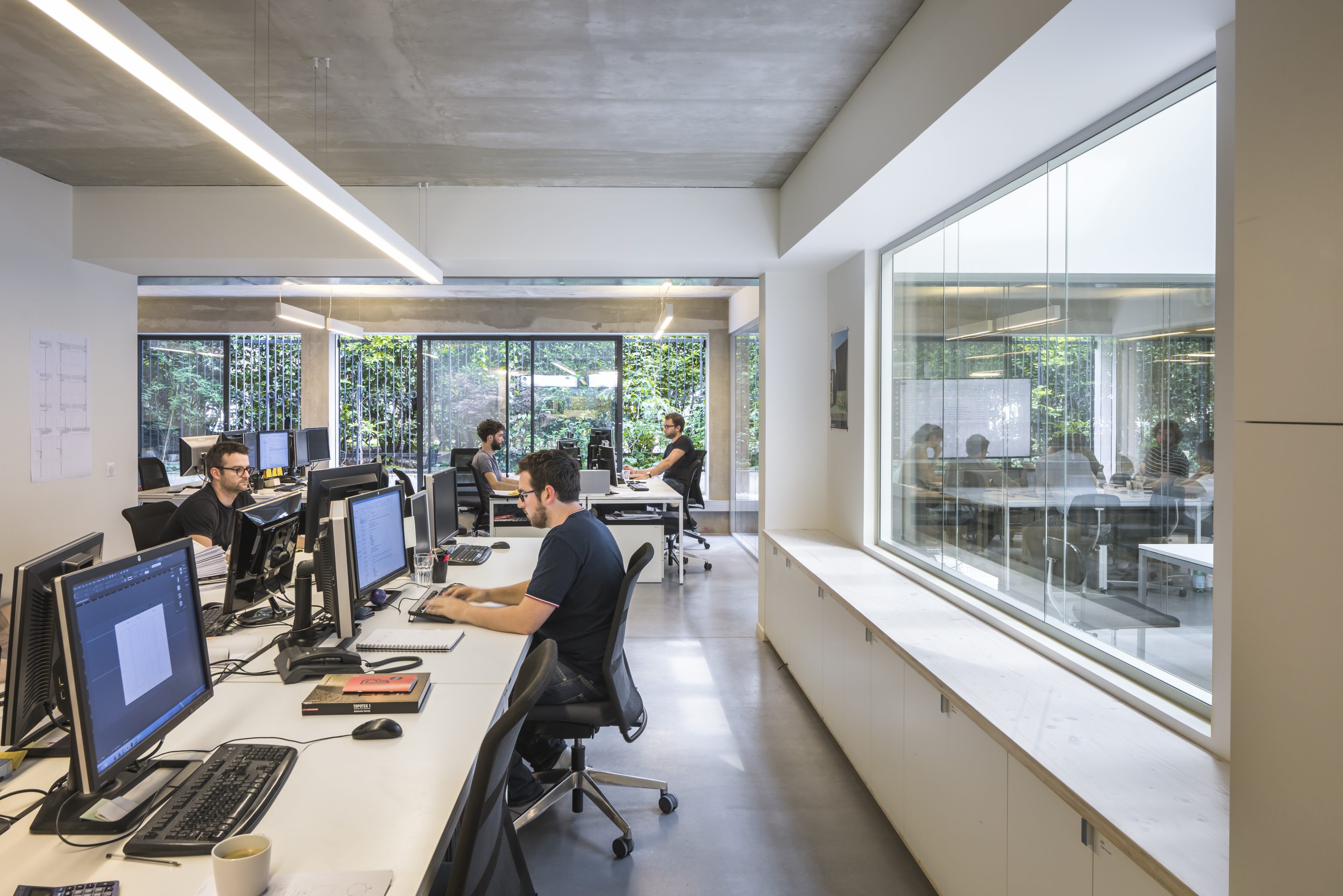 Office
Founded in 2001 by Grégoire Zündel and Irina Cristea, AZC is an architecture office that combines creative, technical, and organizational skills, allowing it to engage in all phases of an architectural project: from architectural design to construction supervision.
The projects we work on are generated by the evolution of the city. From the advancement of the city towards peri-urban territories, which are becoming areas with high stakes, the renewal of old blocks, the rehabilitation of existing structures…
Each situation commits us to consider evolving programmatic realities which determine an approach centered on the sustainability of the proposed architectural form. Our concern today is to study how buildings could react to the changes – ecological, economic, demographic – of the coming years.
By paying particular attention to each project, to each context, we believe it is possible to offer buildings that use less resources and produce a positive impact on their users.
Our tools and methods are those that architecture has always used: the execution of precise drawings, the search for sustainable materials, dialogue with the entire team around the project.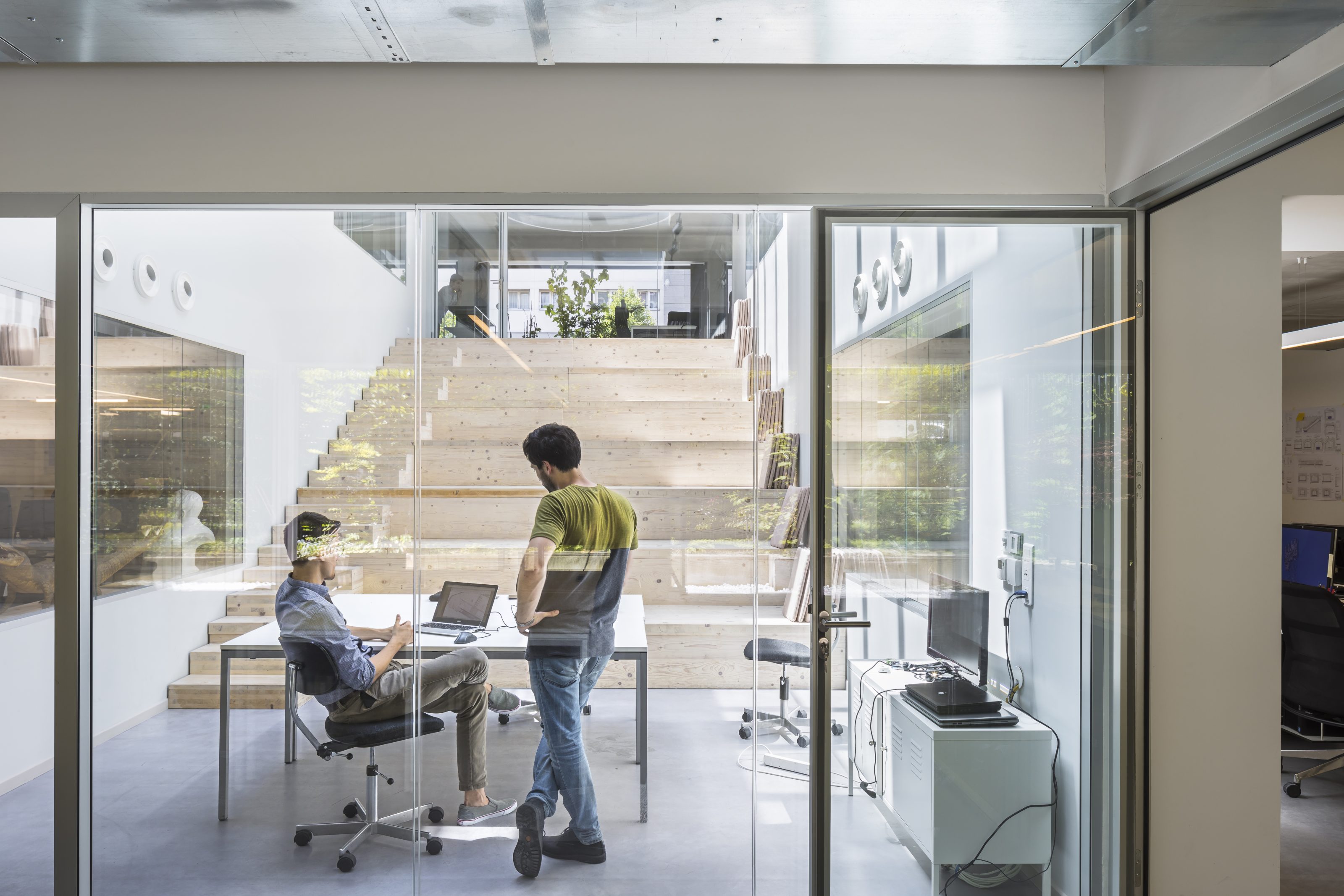 Team
BOHYRA Yevhenii (UA), CIERVO Michele (IT), CRISTEA Irina (RO, FR), ESTIRAC Fabian (FR), FERRERO Martina (IT), GATTI Alberto (IT), GAUQUELIN Achille (FR), MARATUECH Thomas (FR), REY Juliette (FR), ZÜNDEL Grégoire (FR, CH,US).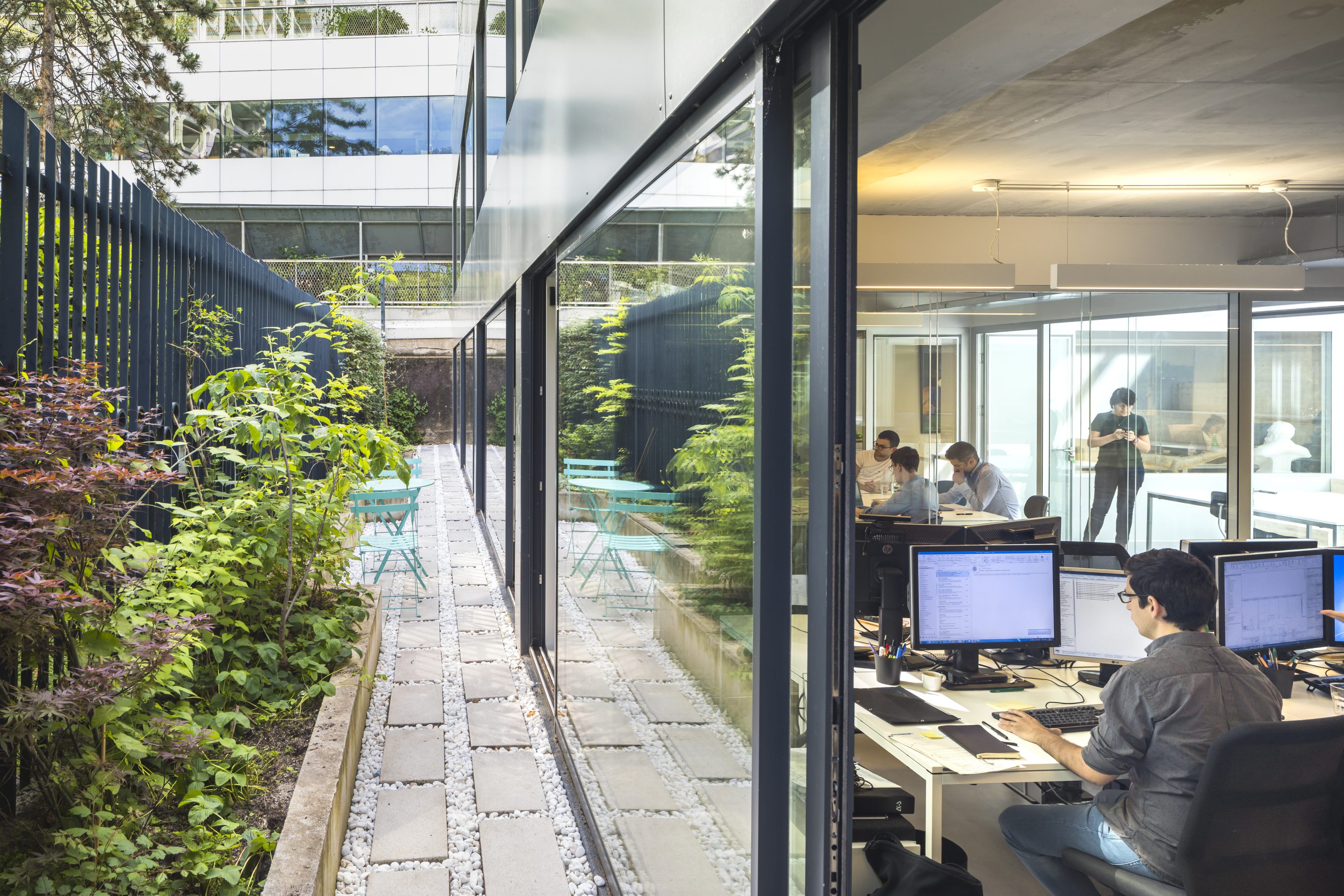 Prizes
2019, Prize for a reversible building – "Les Défis Urbains", Binet, business incubator, Paris
2019, Prize for an office building – MUUZ Arch Design Club, Binet, business incubator, Paris
2018, Nomination in the activities category – Equerre d'Argent, Binet, business incubator, Paris
2018, Prize for a care building – MUUZ Arch Design Club, Bon Secours, care-center, Paris
2016, 1st Prize in the equipment category – Architecture Palmares CAUE 67 Alsace, Neudorf, sports hall, Strasbourg
2015, Special Mention – German Design Council of Frankfurt, Four metro stations, line 14, Paris
2014, Special Mention – New London Awards, Peace Pavilion, air structure, London
2014, Innovation Prize in the housing category – EDF Awards, Terrasse 9, 140 units of social and ownership housing, Nanterre
2013, Nomination – Mies Van Der Rohe Award, Peace Pavilion, air structure installation, London
2013, Iconic Awards, Peace Pavilion, air structure installation, London
2012, Best residential – MIPIM Awards, Claude Bernard mixed use building, Paris
2009, 1st Prize – EDF Bas Carbone, Family House, refurbishment of a pavilion, Vincennes
2005, 1st Prize, Architecture du Grand Est, Treasurery, Muntzenheim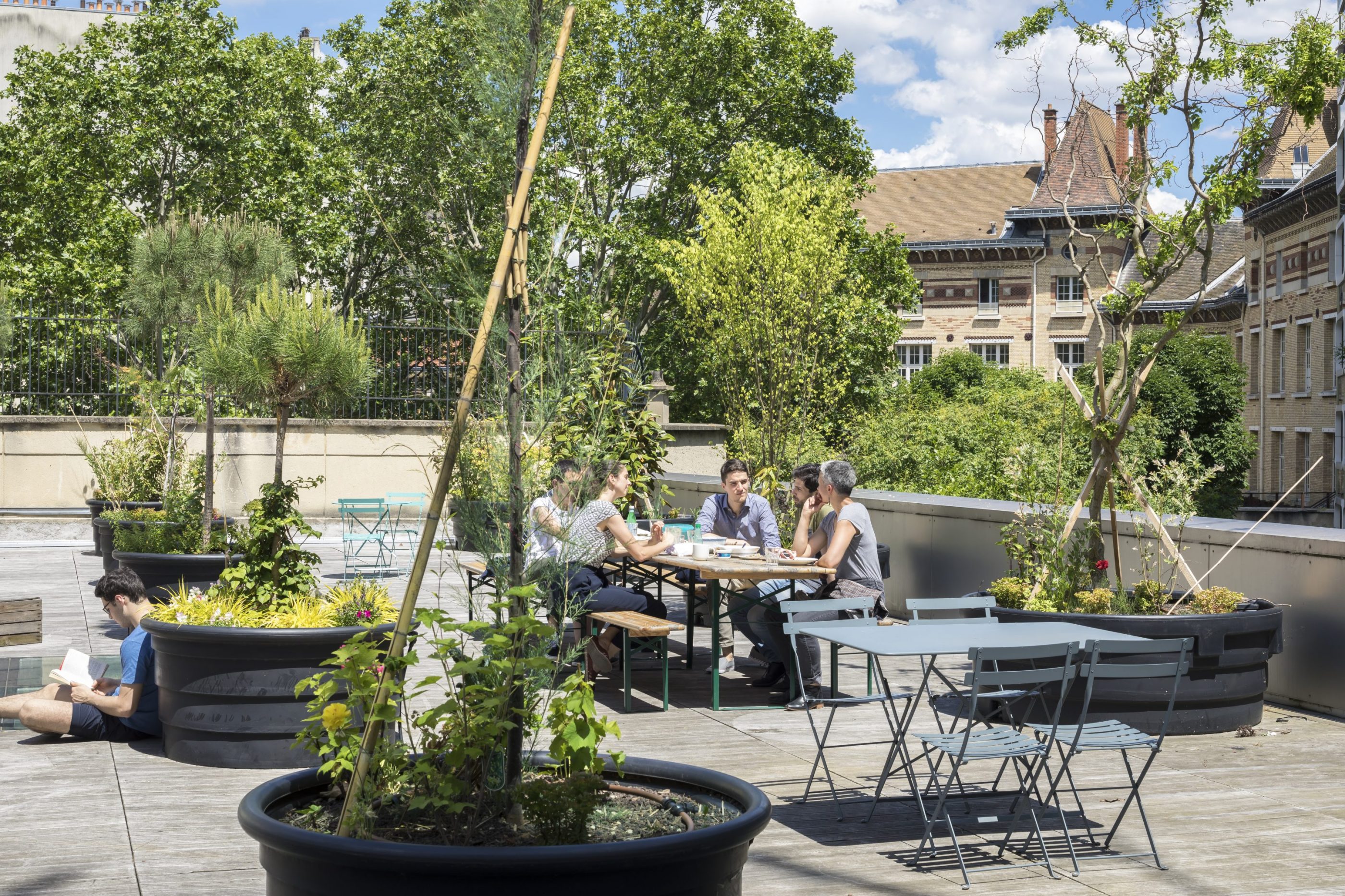 Exhibitions
2021, Exhibition – "The housing laboratory. Aging well together ", Cité de l'Architecture, Paris
2021, Exhibition – « Aerodream. Architecture, design and inflatable structures, 1950- 2020 », Cité de l'Architecture, Paris
2021, Exhibition – « Aerodream. Architecture, design and inflatable structures, 1950- 2020 », Centre Pompidou, Metz
2015, Exhibition – « When Architecture solves disability », MAV, Lille
2014, Exhibition – « Barnum City », MAV, Lille
2013, Exhibition – "Think Ahead", Musée Victoria, Melbourne
2013, Exhibition – "In Vitro" The Process of Architectural Creation, Maison de l'Architecture, Paris
2013, Exhibition of "Peace Pavillion", Museum Gardens, London
2008, Exhibition Architecture=Sustainable – Planchette project, Pavillon de l'Arsenal, Paris
Jobs
To collaborate with AZC, please send us a single file in uncompressed PDF format, 4.0 MB maximum, with CV and references of your personal and agency work.
We can also welcome students for internships of a minimum of 3 months and a maximum of 6 months, during the whole year, except August.
All applications should be sent to: job@azc.archi
Contacts
AZC Architectes, 15-17 rue Vulpian 75013 Paris. Metro Glacière (L6), Metro Corvisart (L6) or Metro Place d'Italie (L5 and L7).   T +33 1 55 25 24 94   –   Contact communication : Juliette Rey, com@azc.archi