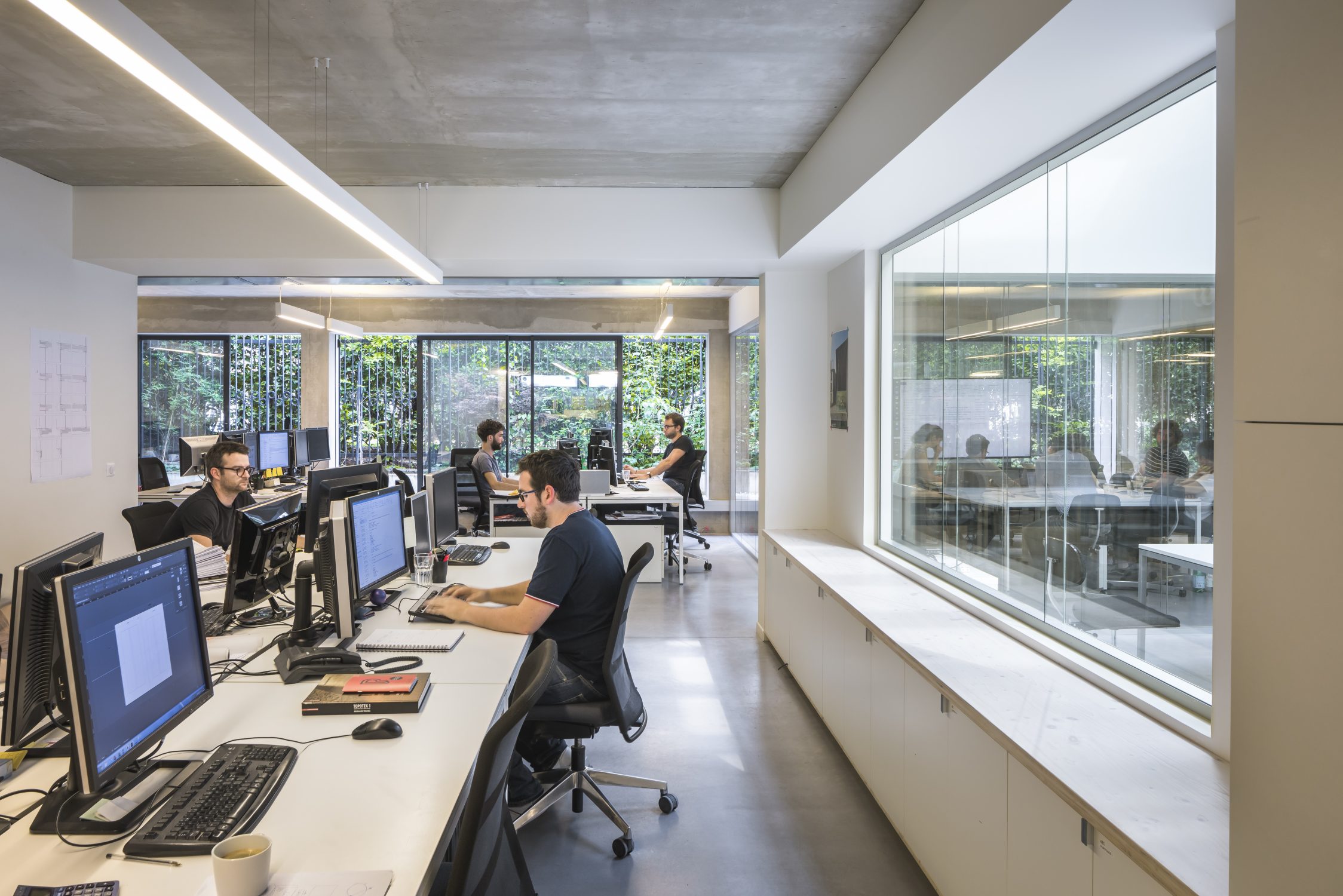 Office
« How to consider the ecological urgency and positive integration of new technologies in each new project?
How to seize the need to build to do it better, by giving sustainable answers and adapted to the needs of cities development?
How to reconsider each constructed building, before deciding on its demolition or rehabilitation, asking the right questions about the recycling of its material?
How to give time to study projects, without yielding to ease and short-term considerations?
How to design and build sustainable buildings that have a positive impact on the environment and the development of people? »
For us, doing architecture is not linked to a specific program, but to a process.
Building a building is still a long and very impactful act on resources, energy and context, while the uses to which it responds are, more and more, inconstant. To continue to respond to these uses without depleting resources, we have two approaches: one is to design sustainable structures capable of adapting to the greatest number of uses; the other, lightweight structures that are easy to move or recycle to meet specific and ephemeral needs.
Founded in Alsace, in 2001, by Irina Cristea and Grégoire Zündel, AZC is today a Parisian architecture agency composed of about twenty people, which carries out various projects: new constructions or rehabilitations, for the use of offices , housing and private or public facilities.
In 2012, we are the winners, with Architram, of two metro station architecture competitions. Carried by the RATP, the first competition that is part of the Greater Paris Project, involves us in the construction of four new stations of the line 14, between the Gare Saint Lazare and the City Hall of Saint-Ouen.
The second competition led by Rennes Métropole entrusts us with the construction of the four stations of the new B line, including the Gares station. The eight metro stations that will be delivered in 2020, are exceptional sites by their complexity and their public character.
In 2015, the agency won a new metro station for Line B, Lyon-Sud Hospital, currently under construction.
For us, every project is a commitment made to the city, to our customers and to ourselves, to achieve a quality architecture that is evolutionary, sustainable, useful and economical.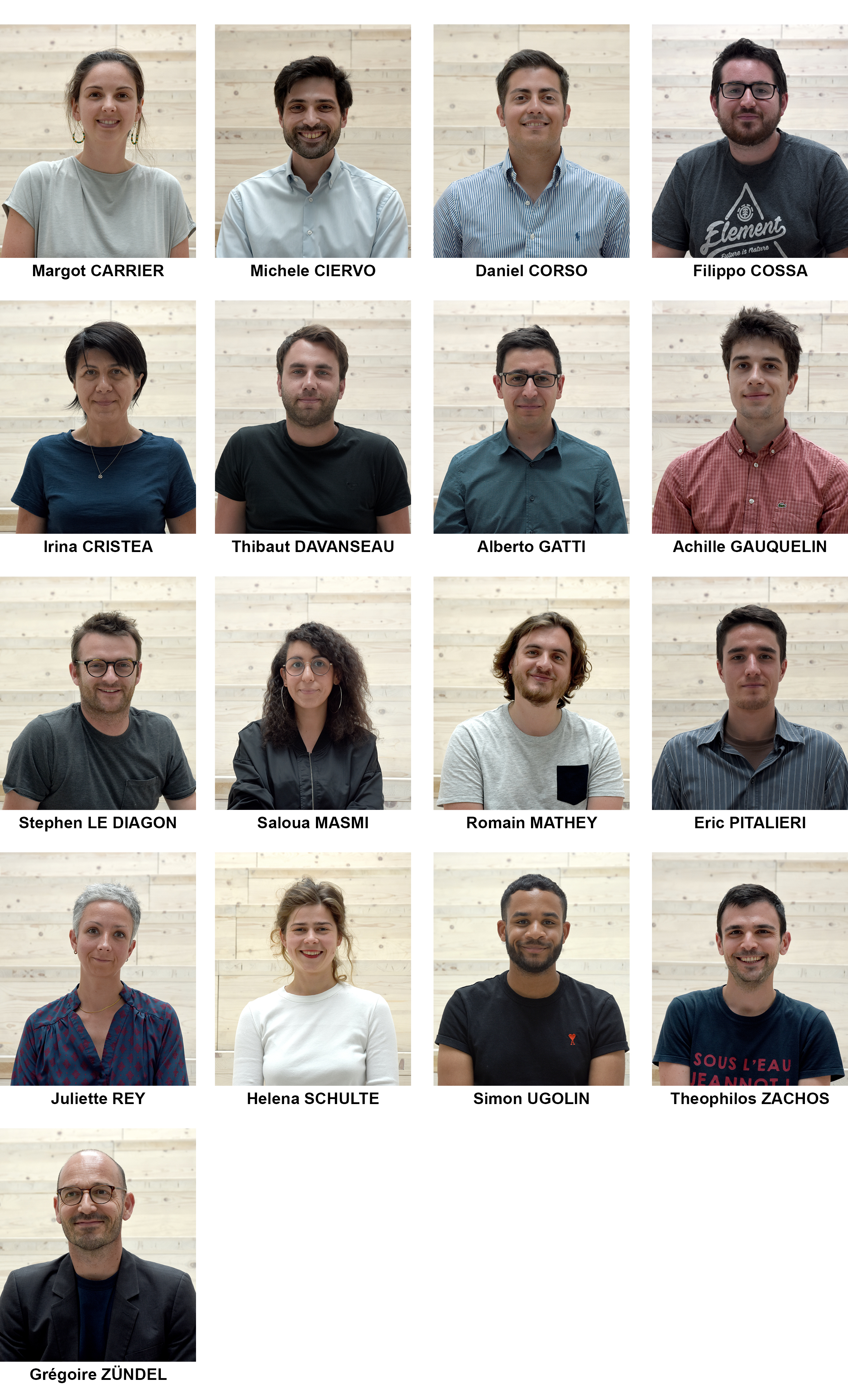 Team
« Wishing to build well, is a goal that we share with all of our employees through an adventure that brings us together around a responsibility: building a desirable city for tomorrow.  »
Current : BOHYRA Yevhenii, CARRIER Margot, CIERVO Michele, CORSO Daniel, COSSA MAJNO DI CAPRIGLIO Filippo, CRISTEA Irina, DAVANSEAU Thibaut, GATTI Alberto, GAUQUELIN Achille, LE DIAGON Stephen, MASMI Saloua, MATHEY Romain, MIAHLE Philippe, REY Juliette, ZACHOS Theophilos, ZÜNDEL Grégoire.
Past : AIAZZI Duccio, ARMAS Rommel, BARANGER Julie, BARGUE Fabien, BARRUET Roxane, BERDON Nicolas, BERNABO SILORATA Tommaso, BERTHELET Cyril, BESSON Hélène, BOGDAN CHIPARA Radu, BOTTON Noémie, BOURDAUD Thomas, BRIVIO Claudia, BUCCIARELLI Patrizia, BUI Alba, CHELONI Federico, CLOZEL Gaspard, CONDUCHE Cécile, CORTADE Capucine, COUDEVYLLE Arthur, COURIAS Magali, DA ROCHA FERREIRA Amilcar, DAL FERRO Andrea, DAMIANI Daniele, DE BOSSCHER Julie, DI VITO Julien, DIMITRI PETRA Elena, DIRVARIU Simona, DJOUAHRA Tassadid, DUPUIS Dimitri, DUPUY Clément, DUVILLIER Quentin, FANJUL ESTEVEZ Carol, FANTINUOLI Fausto, FERREIRA FERNANDES Marcelo, FOURNIER Adrien, GABOR Ovidiu, GAGO-RONCERO Beatriz, GALLIPOLI Marina, GARCIA HERRERA RUIZ Teresa, GAUCHER Quentin, GAUTHIER-BERTRAND Alexie, HONORE Stéphanie, HORN Célia, IVANOV Nestor, JAMET Valentine, JAVIER DURAN URBINA Francisco, KALIVODA Petr, KLYNE Tanya, LE COADIC François, LECHI Giulia, LECLAIRE Antoine, LECOMTE Elina, LEYH Marie, LIU Pin, LIVIO Carola, LORCH Jeremias, LOUBES Gwenaël, LUNARDI Stefano, MADEC Jean-François , MAFFESSANTI Viola, MARTIN Gaëlle, MARTINEN Jean-Yves, MARTINEZ CARRENO Ana, MATIFET Laure, MAYET Fatema, MECCHIA Alessandra, MELZOBA Elena, MENUEL Vincent, MEYER Gilles, MIRANDA Antonio, MOLDOVEANU Maria, MONICA Agnese, MONTEFUSCO Davide, OBERHOFER Roland, PAOLOZZI Sophie, PERENNES-PONCET Ségolène, PERRIN Juliette, PETTONI-POSSENTI Gregorio, PIRES Bruno, PITALIERI Eric, PIVETEAU Guillaume, QUINTANILLA Mauro, RAYNAL Nathalie, RUSSO Mario, SCHMIDT Raffaela, SCHULTE Helena, SIBILIA Giuliana, SKANDER Nouira, SOUCHKO Nicolas, SUVELIER Bertrand, TIRADAS Laurie, UGOLIN Simon, VASILIU Alexandru, WILDRATH Sabine, YARED Laurence.
Interns : BISSAT Tamara, BOBIK Joanna, BOCCI Andrea, CHANOUX Valérie, CHIKHIREVA Irina, CROSASSO Cristina, DACHS Pedro, DEL MORAL Alberto, DOUCHE Maxime, FIGUEIREDO Vanessa, FRATCZAK Pawel, GIORGI Ilaria, GODI Allessandra, GOMEZ LEMOS Sigifredo, HAGEA Daria, HORVAT Neva, JAKOB Aleksandra, KAUFMAN Maciej, KORITSANSZKY Mark, KRMPOTIC Ivana, KUS Martin, LARTERI Walter, LECHI Giulia, LEUCA Sergiu, MACIEL Sergio, MALIKOVA Maria, MARIA MATEI Cristina, MARZEC Aleksandra, MAS Paul, MASSACCESI Claudia, MAULUCCI Vincenzo, MAZUR Anna, NARDUCCI Matthieu, PATRA Dimitra-Elena, RENDO Caterina, RITA GOMES Ana, RODRIGUES Maryline, RODRIGUEZ Elena, RONCHI Ilaria, RONSMANS Bruno, SAHAM Golshid, SANGWOO Lim, SILVA Miguel, TRANNGOC Ban, TUNALI Cansu, UNGUREANU Radu, WIGHTMAN Robert, XIMEN Hannah, ZUZEK Magdalena.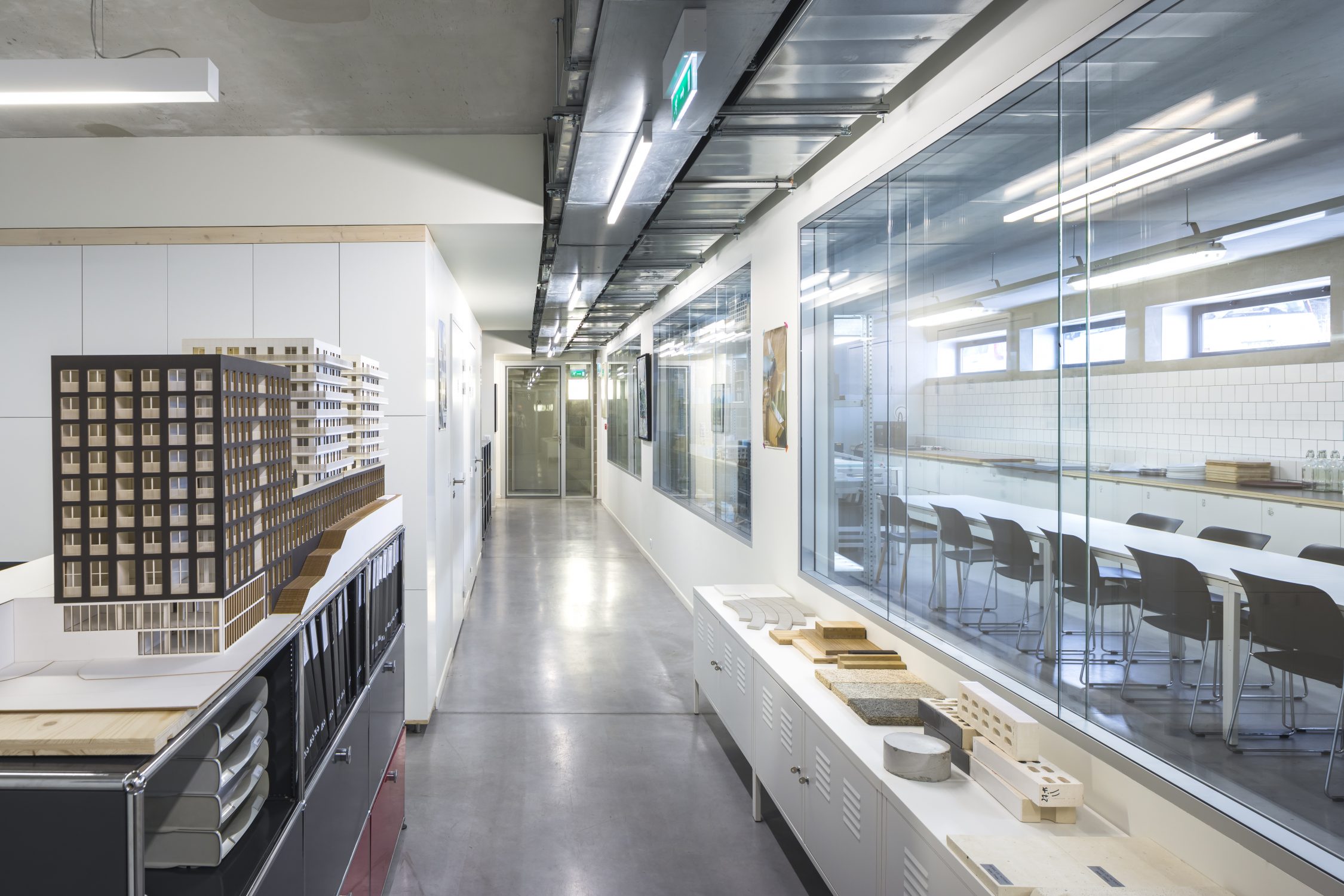 Awards & Exhibitions
2019_Winner of price Les Défis Urbains, category «Scalable building» for the Hotel Industriel Binet in Paris. 2018_Award Nomination Equerre d'Argent AMC le moniteur for the Hotel Industriel Binet in Paris. 2018_ 1st Prize of Architecture Arch Design Club for the Centre médico-social NDBS in Paris. 2016_ 1st Prize of Architecture CAUE 67 Alsace for the Gymnase in Neudorf. 2016_Innovation Prize with BOUYGUES IMMOBILIER for « Green Home » in Nanterre. 2015_Exhibition « Quand l'Architecture efface le handicap » at MAV, Lille. 2015_Special Mention at German Design Council of Frankfurt for « Quatre stations de Métro L 14 ». 2015_Special Mention at German Design Awards for « Quatre stations de Métro L 14 ». 2014_Exhibition « Barnum City » at MAV, Lille. 2014_Architizer A+ Awards Special Mention for Peace Pavilion. 2014_Pyramide d'Or and Innovation Prize for « Terrasse 9 » by EDF. 2014_2nd Prize RIBA for « Salford Meadow Bridge » in Manchester. 2013_Exhibition « Think Ahead » at Victoria Museum, Melbourne. 2013_Exhibition « In Vitro » Architectural Creation Process, at Maison de l'Architecture, Paris. 2013_Iconic Awards for « Bouncing Bridge ». 2013_Iconic Awards for « Peace Pavillion". 2013_Architizer A+ Awards « Popular choice » for Bouncing Bridge. 2013_Exhibition of « Peace Pavillion » at Museum Gardens, Londres. 2012_« Best housing project » at MIPIM Awards. 2011_Shortlisted for « Quatre stations de Métro à Rennes » by WAF. 2010_Special Mention for the « Tour Grenelle » by Evolo. 2009_1st Prize of Architecture Bas Carbone by EDF. 2008_Exhibition « Architecture=Durable » at Pavillon de l'Arsenal with project Planchette. 2005_1st Prize « Architecture du Grand Est ». »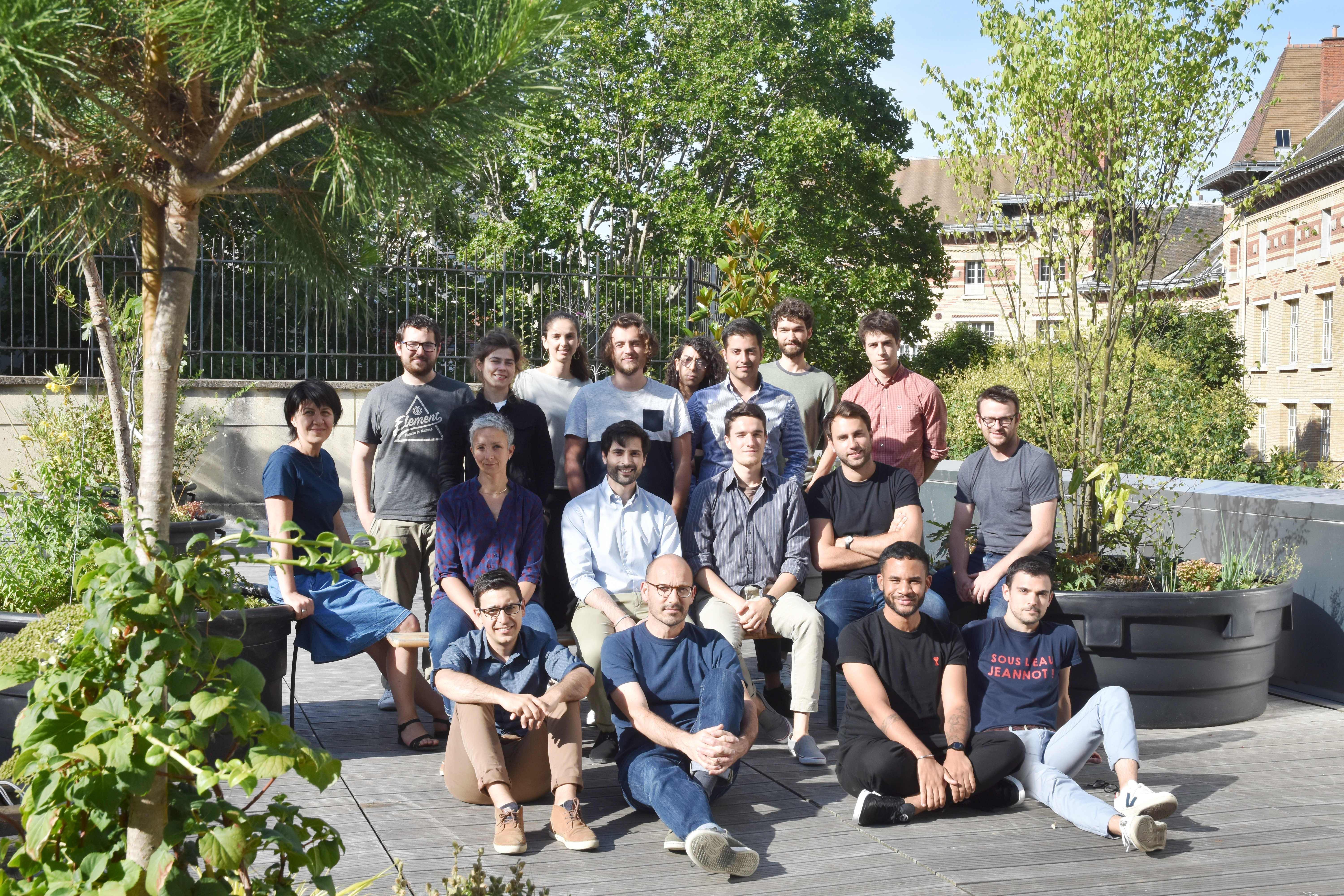 Jobs
AZC develops its activities on collaborations with architects and designers, qualified, motivated and talented. To collaborate with us, use the following address: job@azc.archi. Thank you for sending us a single and uncompressed .pdf file of 3MO maximum with CV and references of your work. As a result of the large number of internship applications, AZC decided to open a limited number of positions for newly qualified professionals in the fields of architecture, design and computer graphics. To obtain an internship, apply to the following address: job@azc.archi.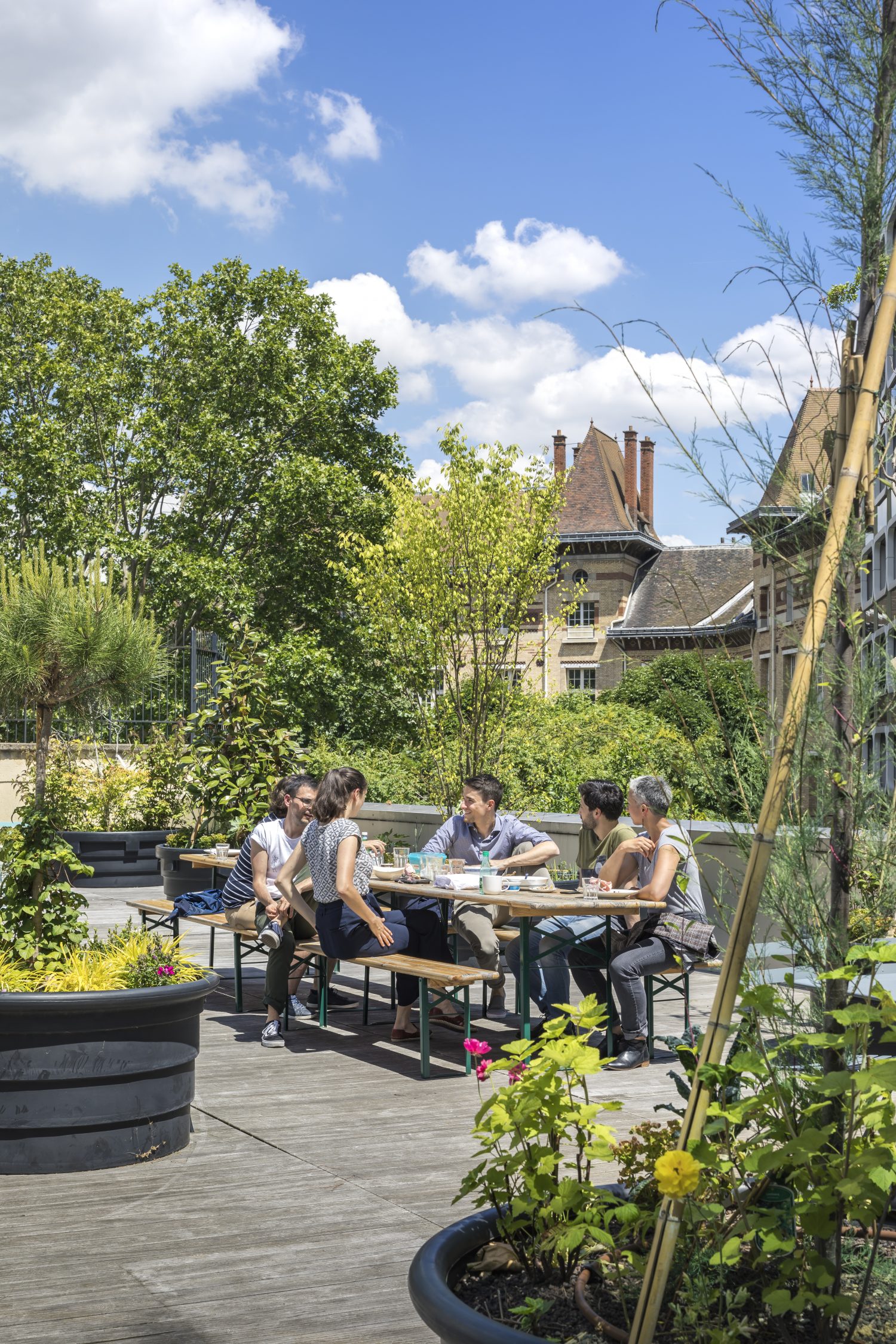 Contacts
AZC Architectes, 15-17 rue Vulpian 75013 Paris. Metro Glacière (L6), Metro Corvisart (L6) or Metro Place d'Italie (L5 and L7).   T +33 1 55 25 24 94   –   Contact communication : Juliette Rey, com@azc.archi