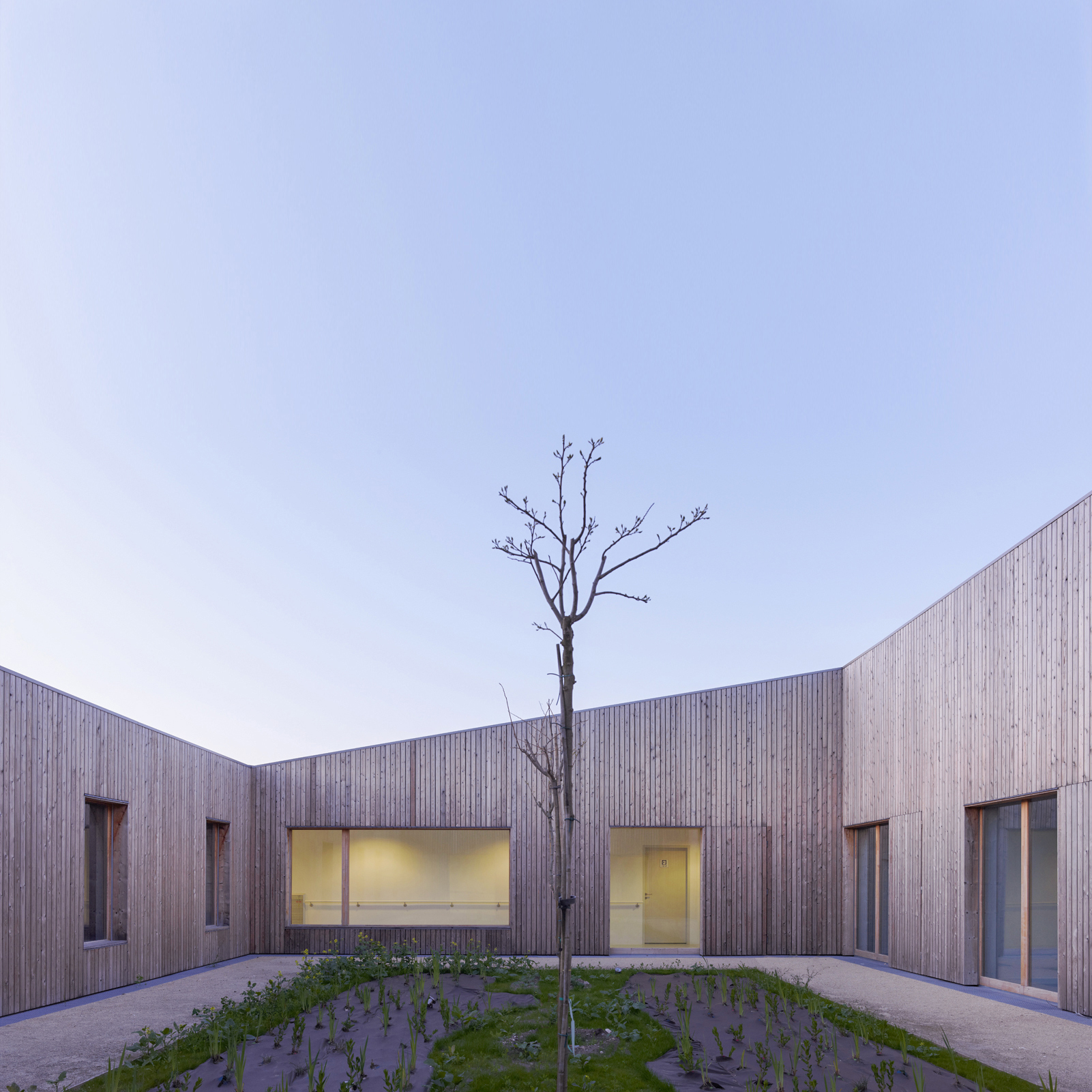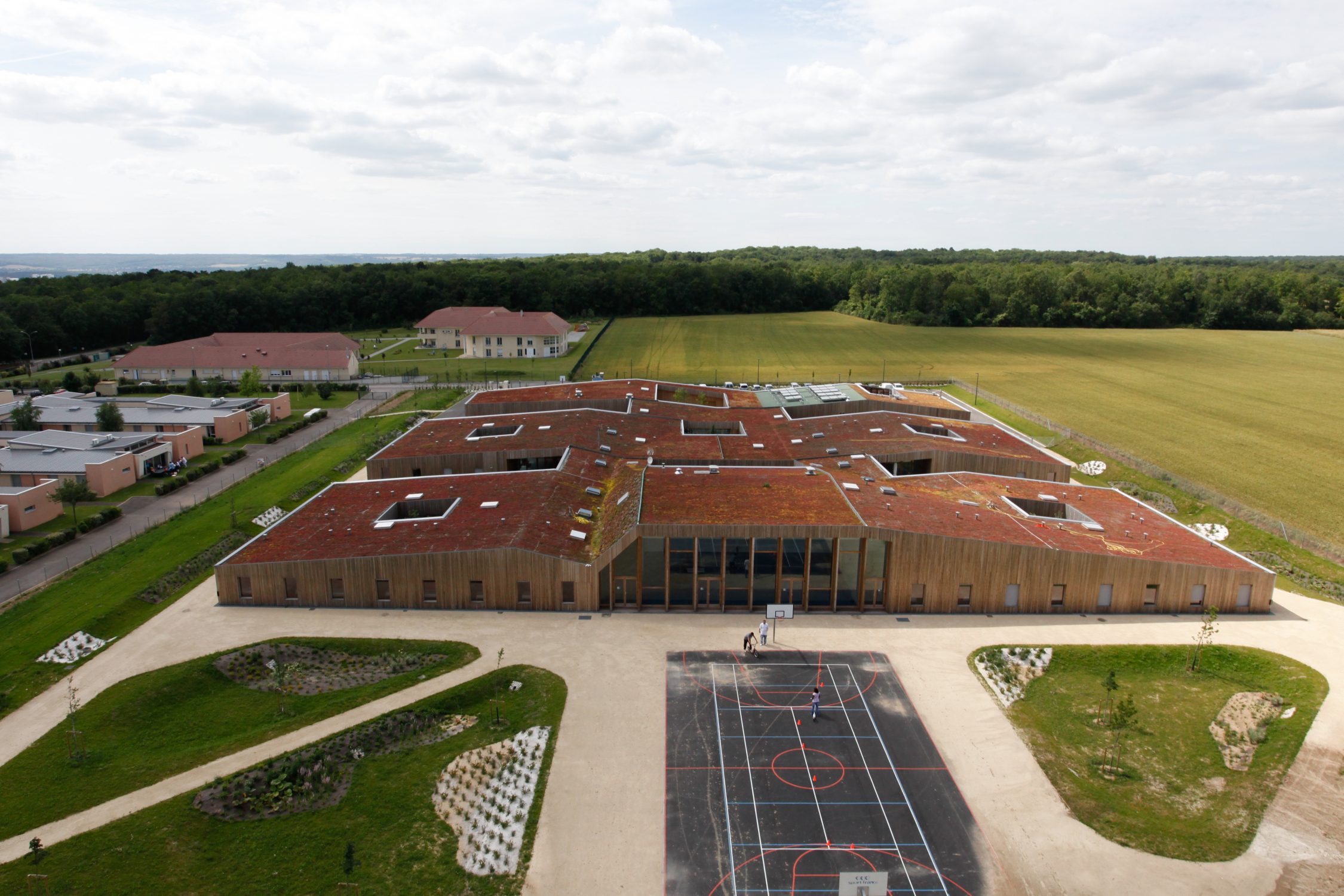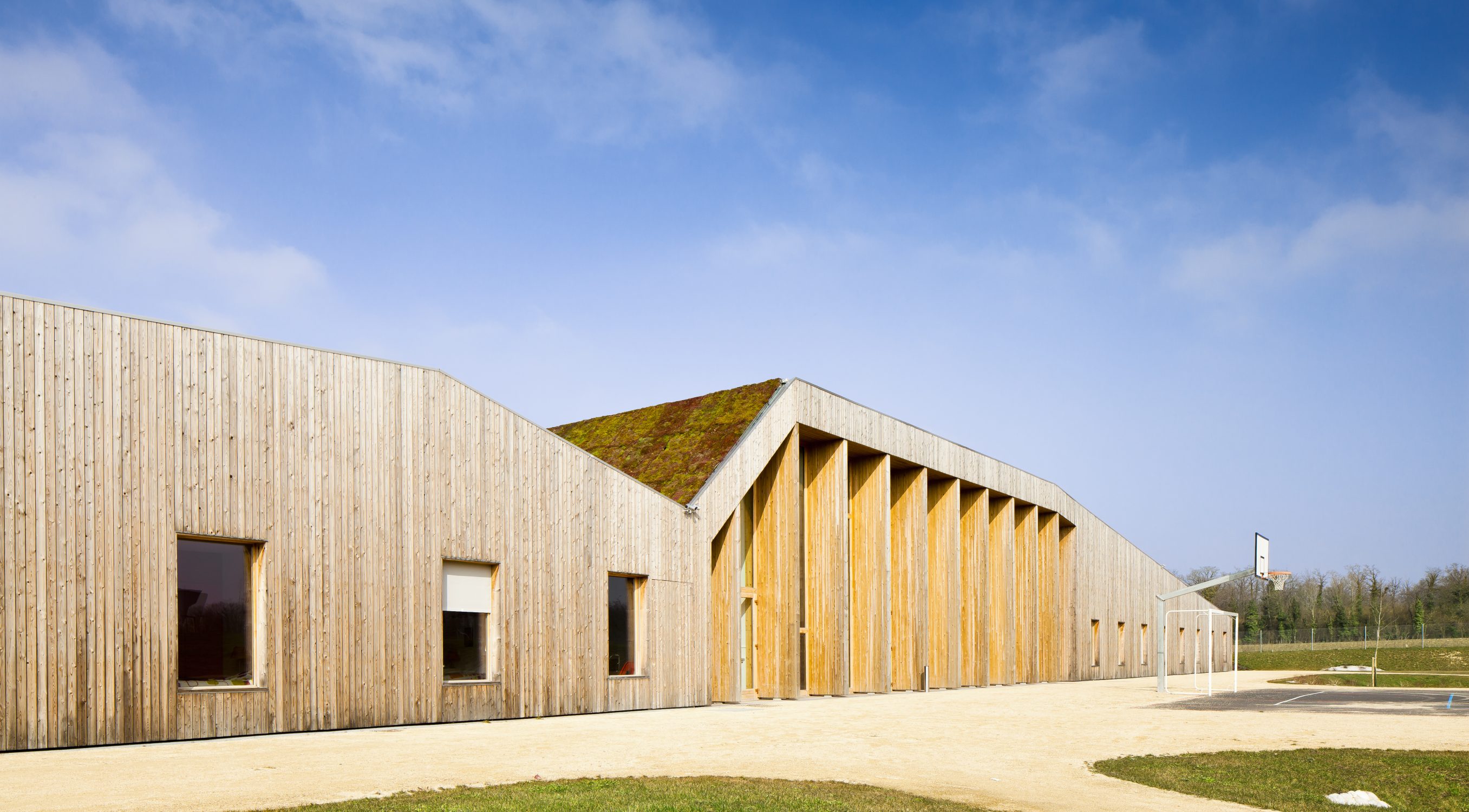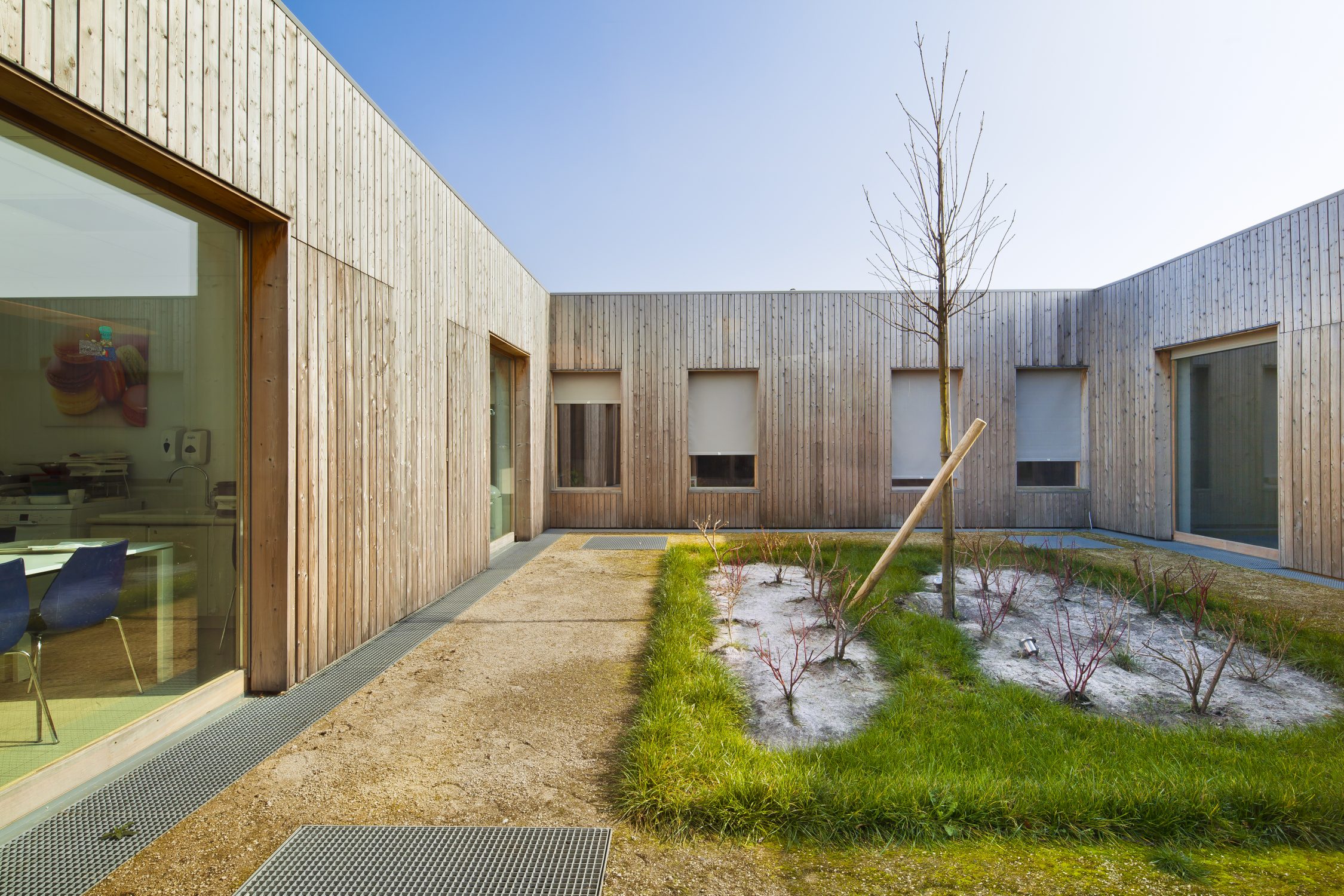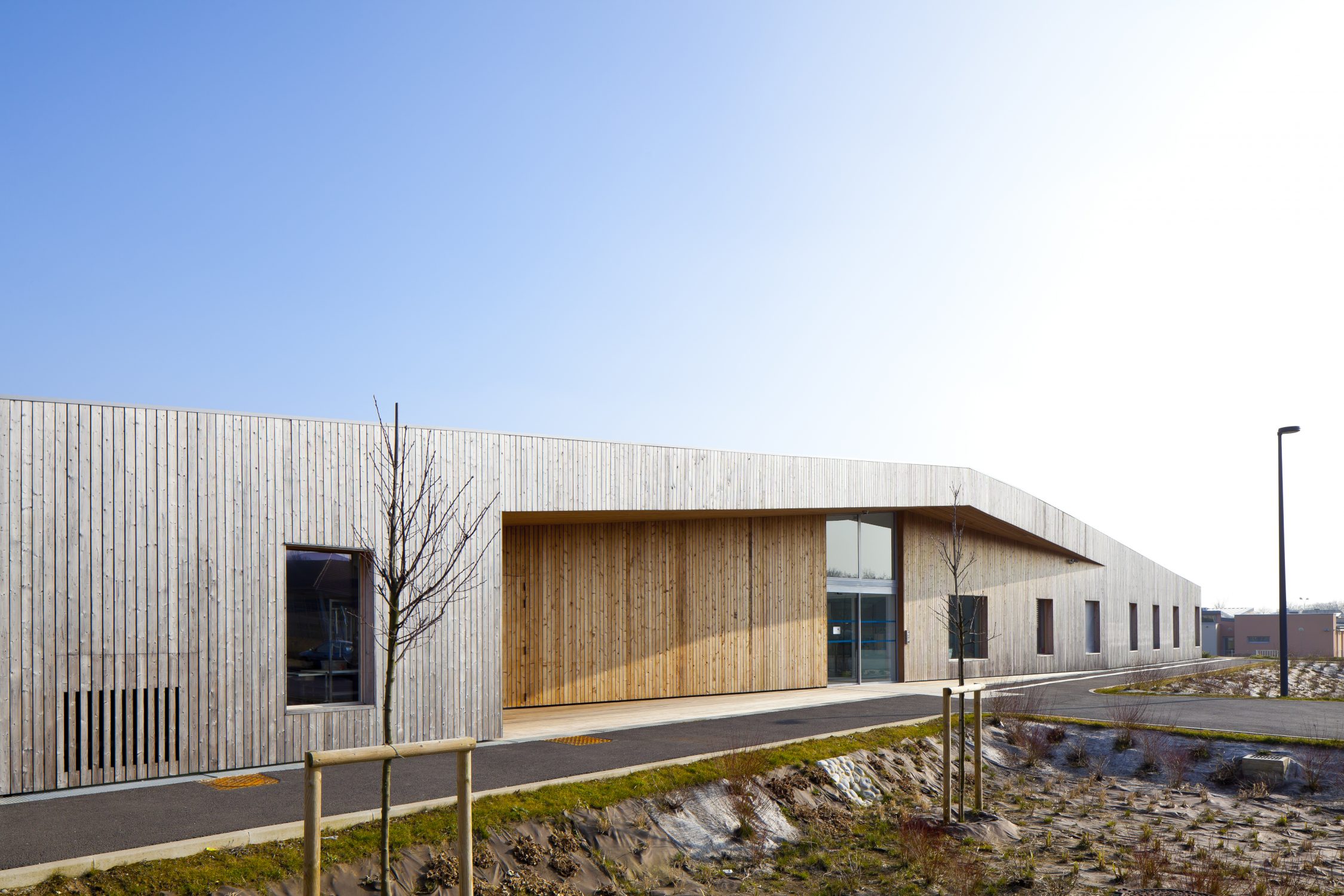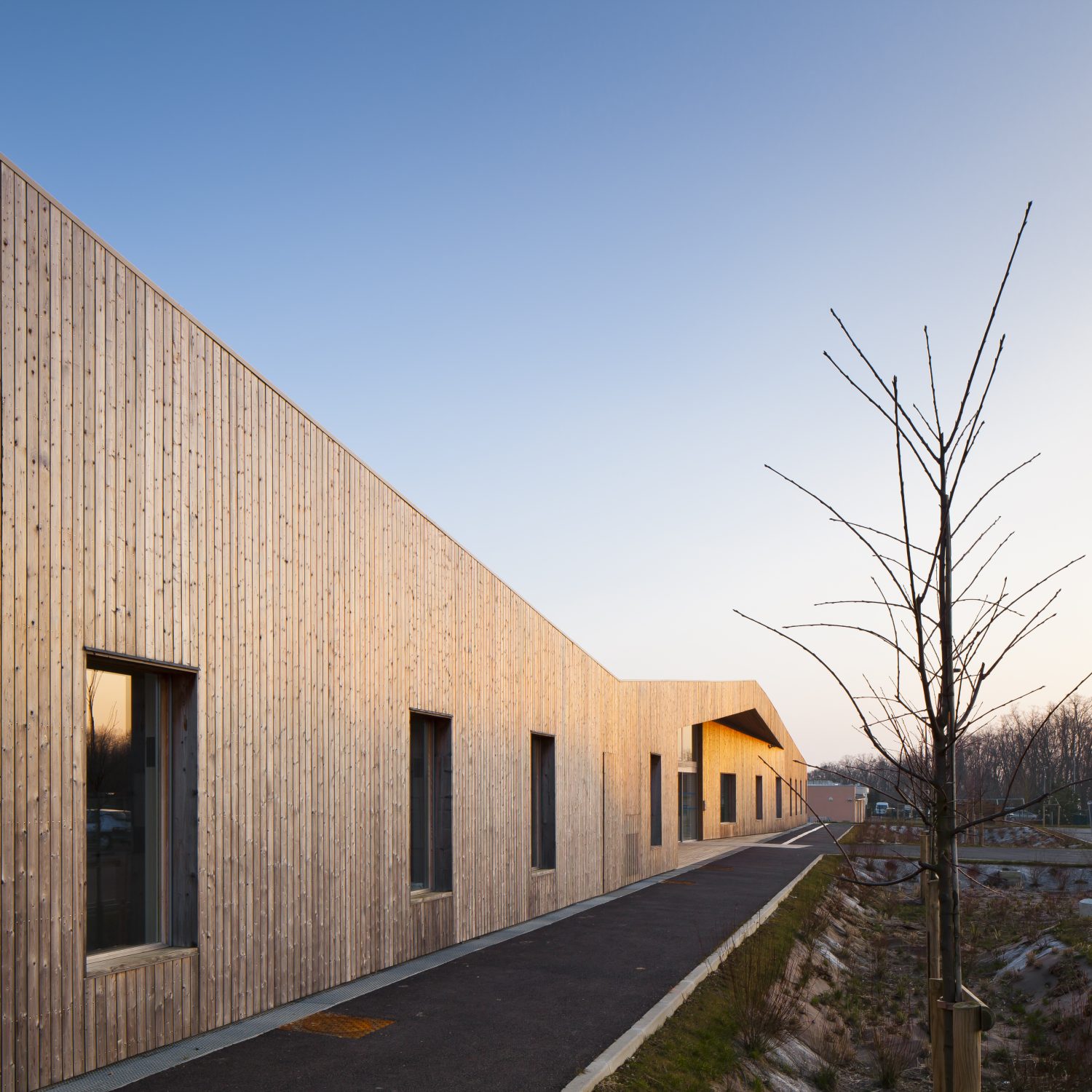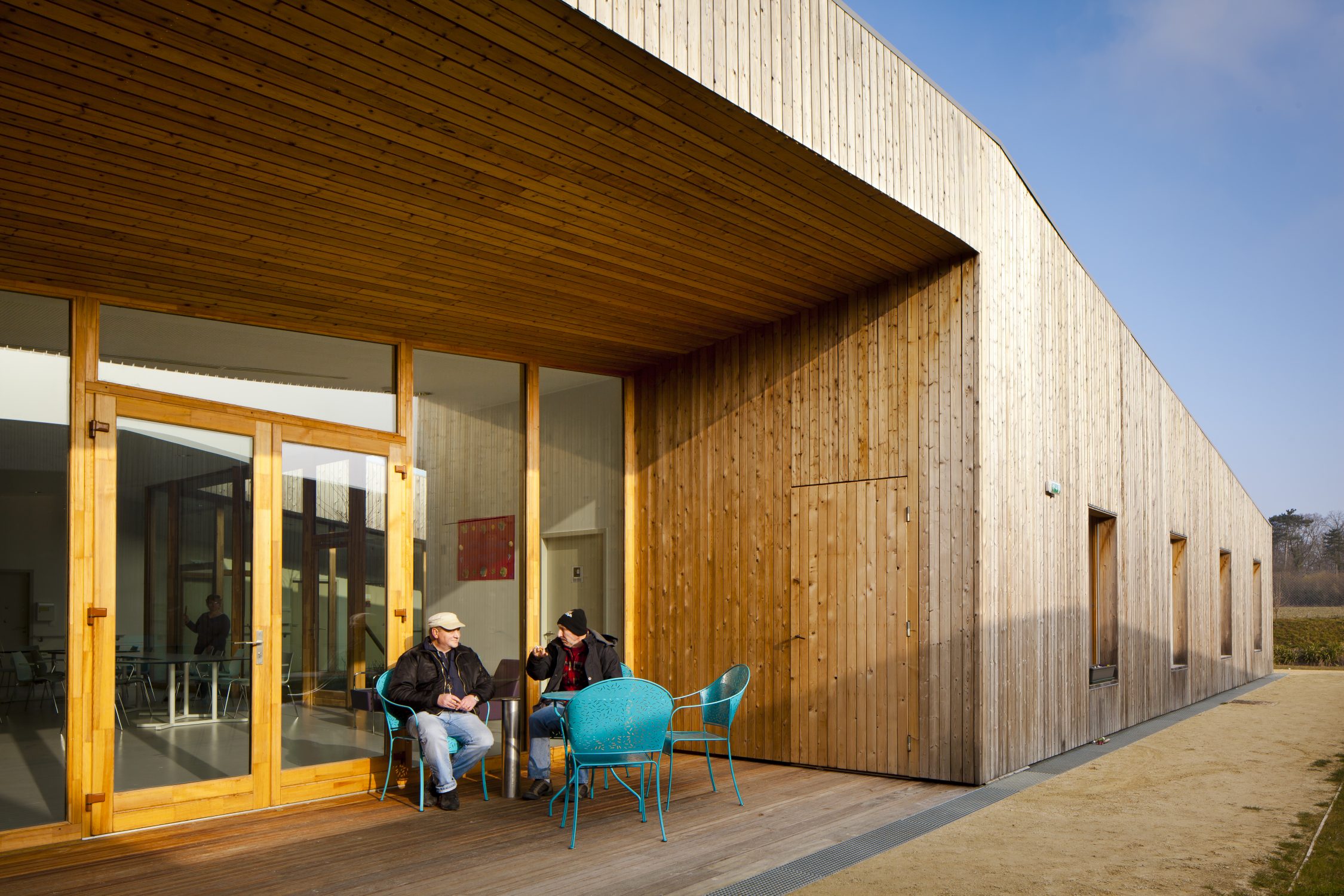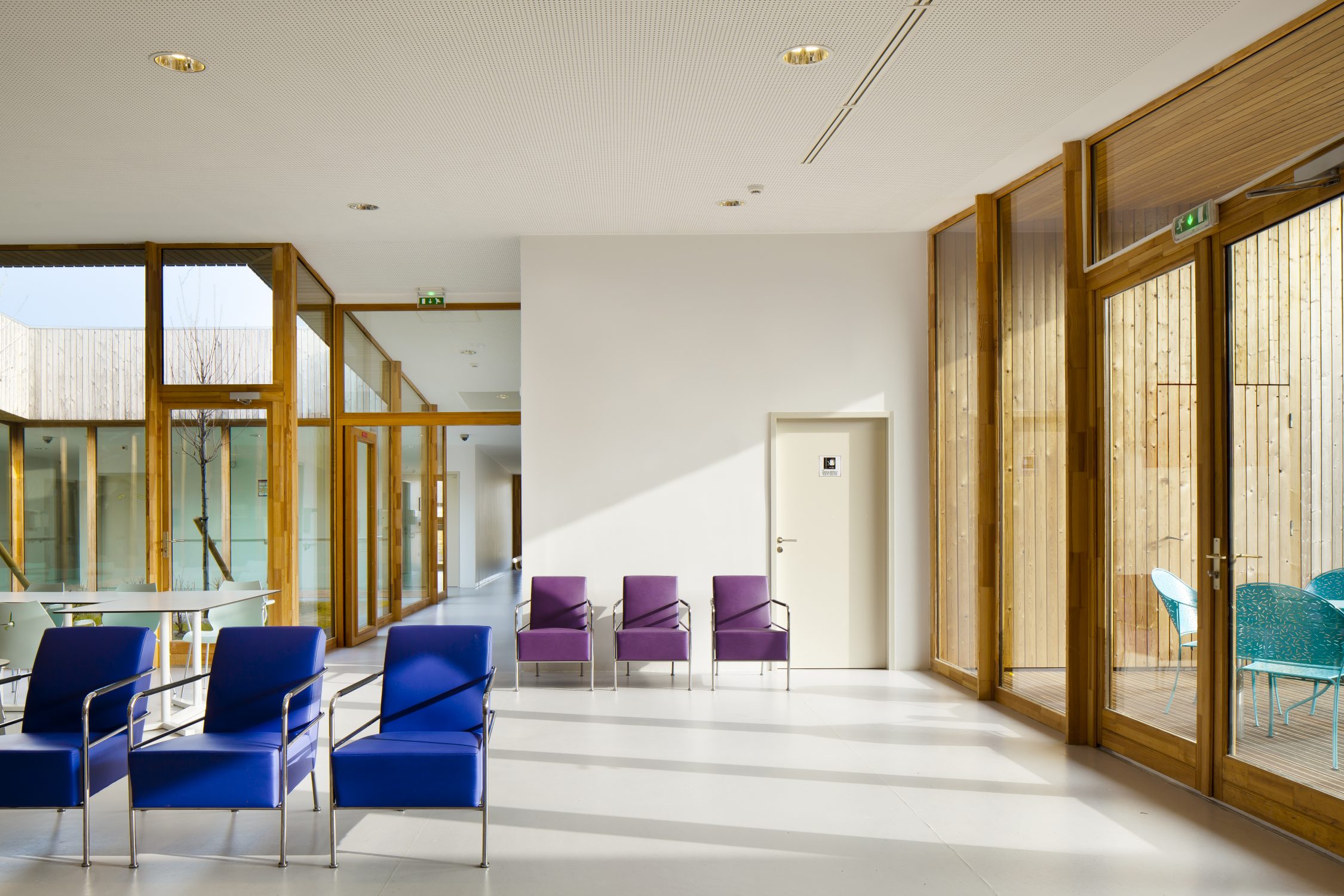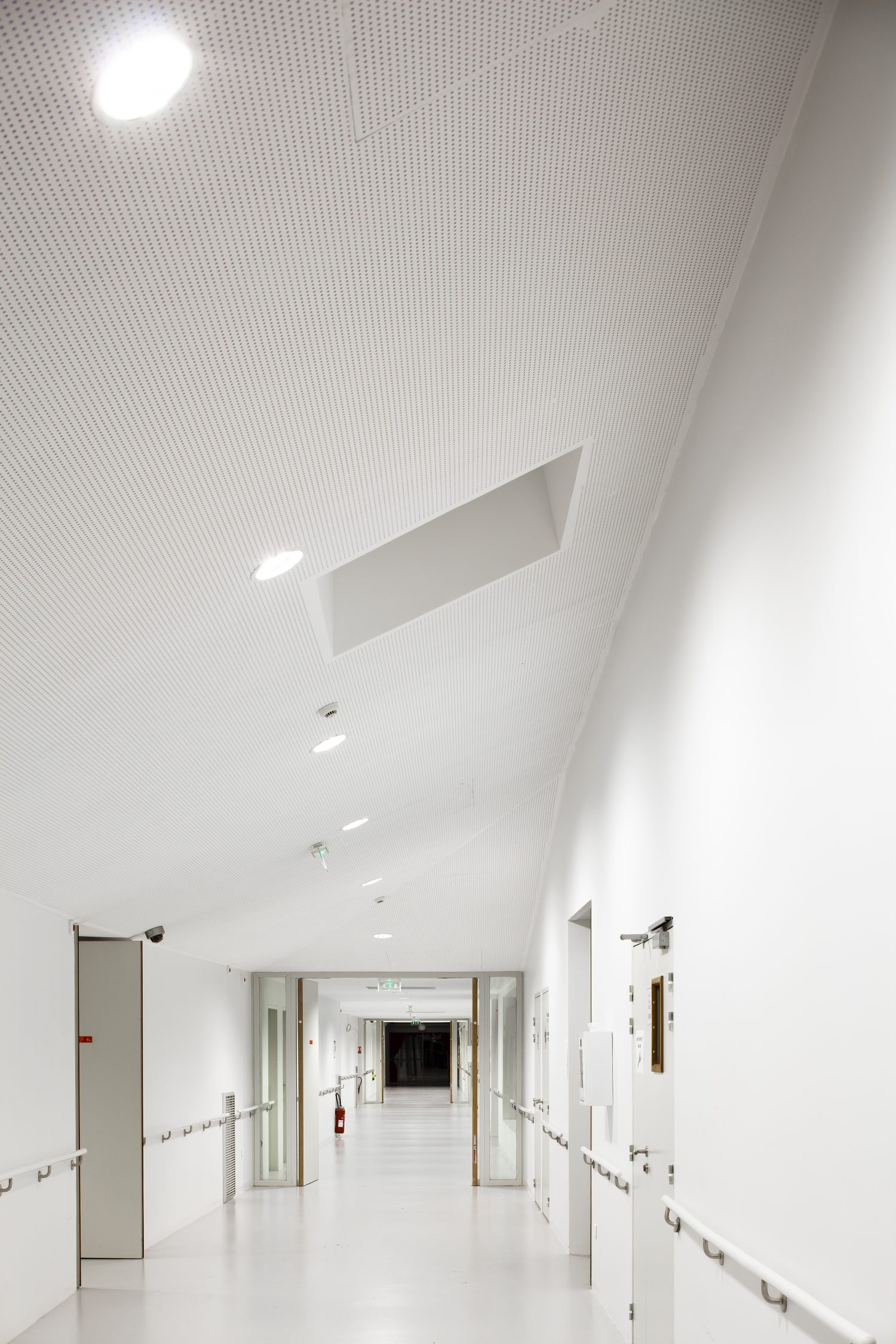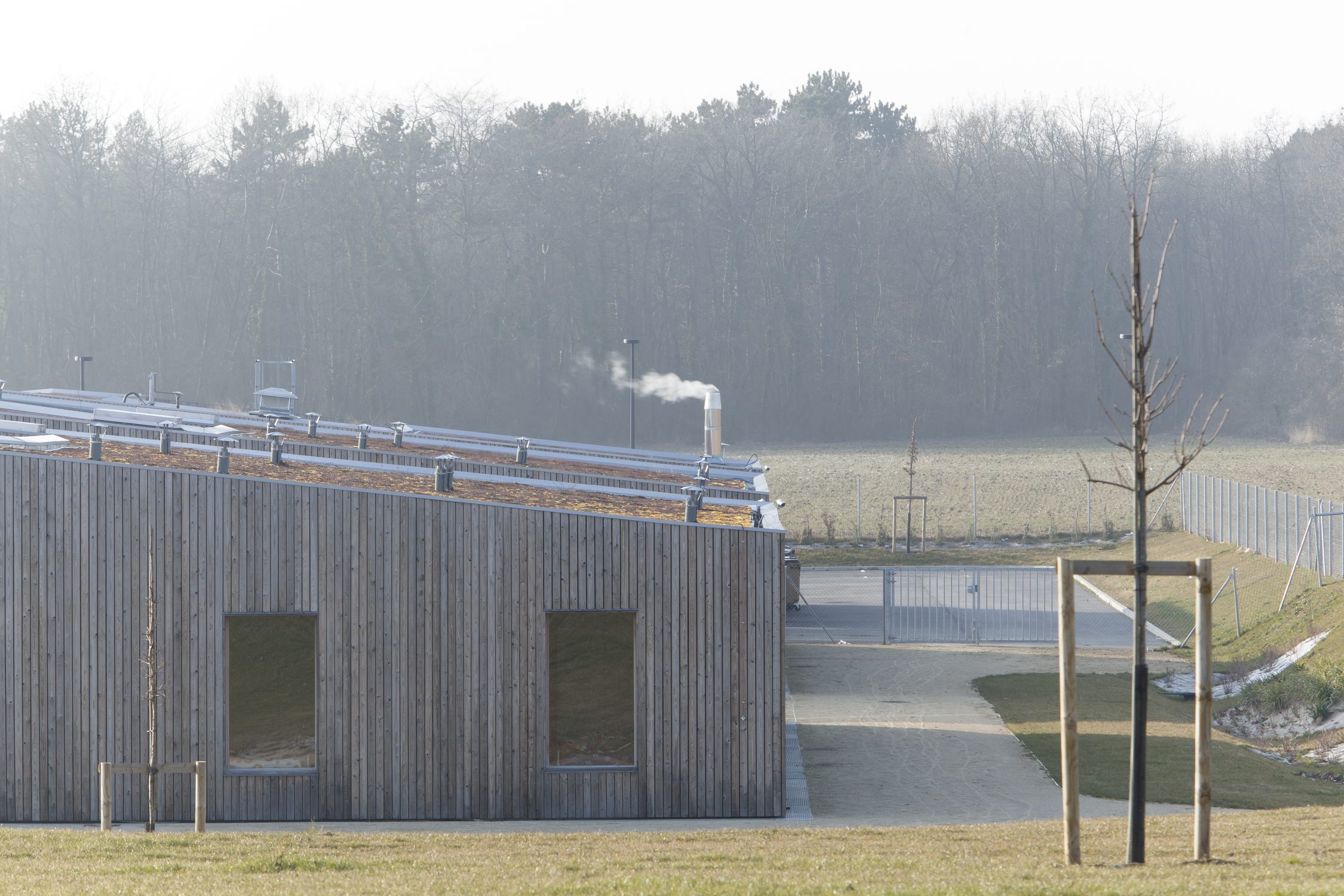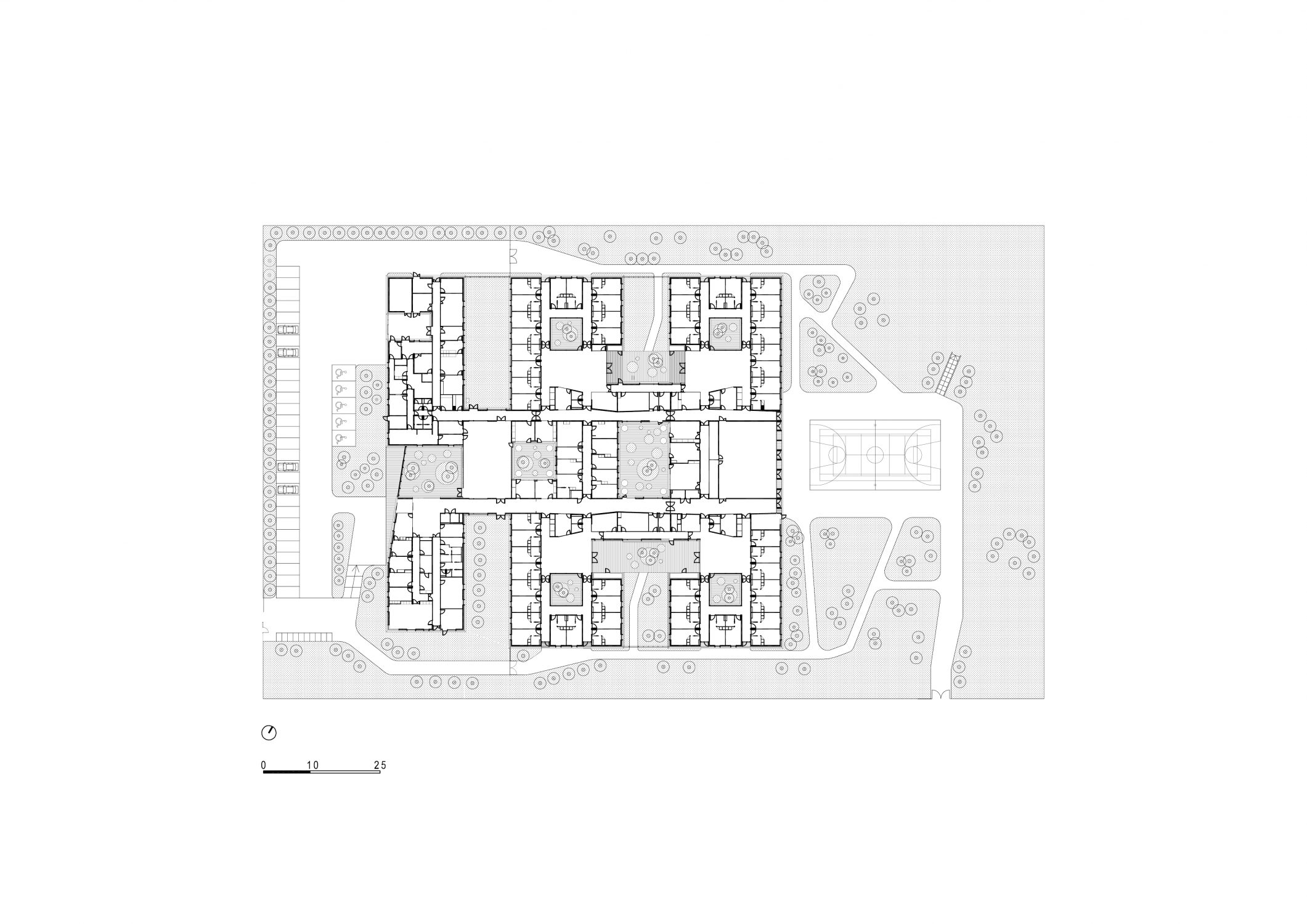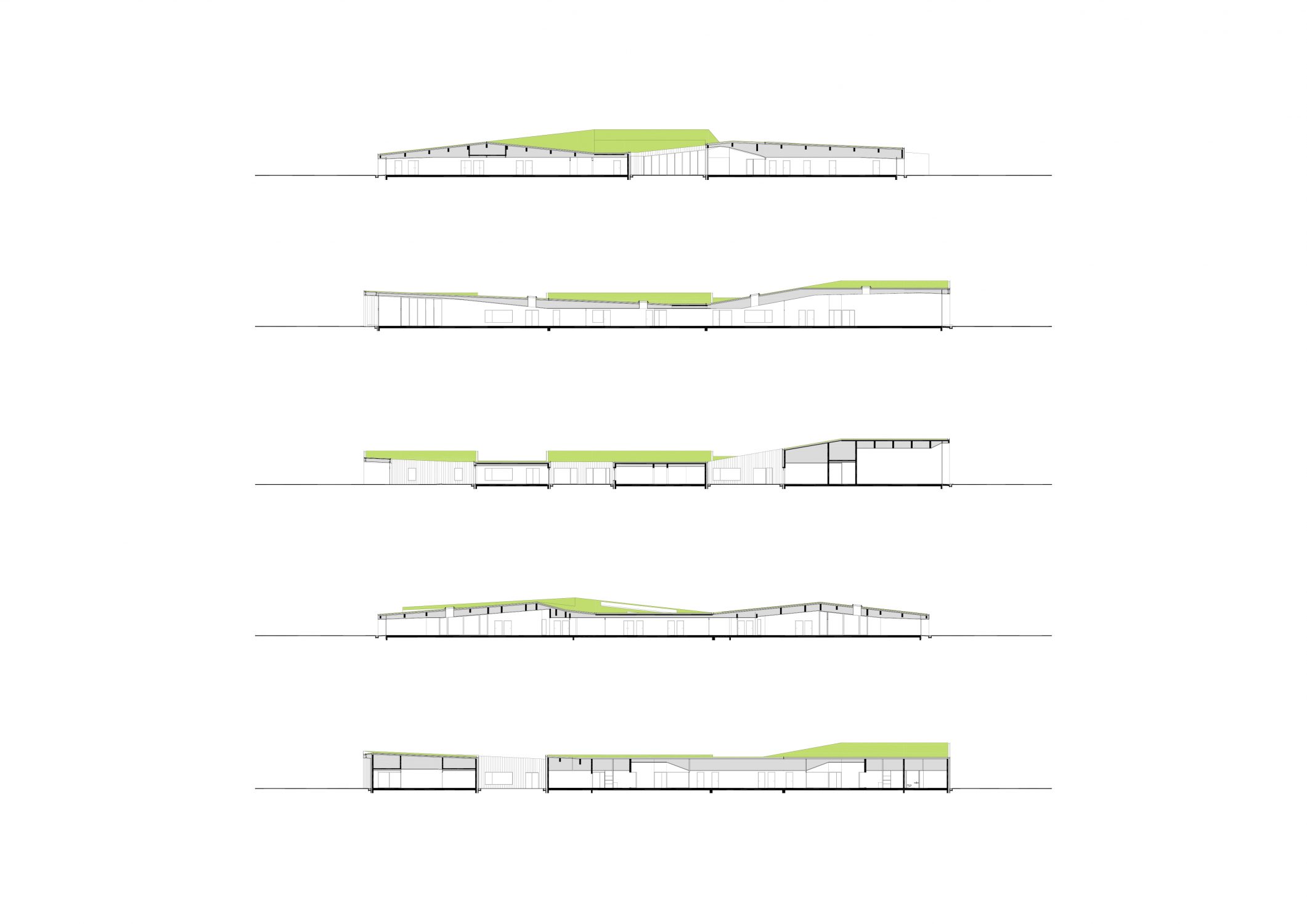 Coquelicots
Limay
2008 – 2012
Nursing home
Complete Mission
Client SIEHVS / SARRY 78
Size 2.300 m² / 7.5 M€
Engineers Batiserf / L. Choulet / BMF
Infra Services / BETR
Labels Approach HQE / BBC.
Clearly designed spaces that open to the landscape and the presence of wood characterize the building. The challenge was to control the spread of the built complex and to reproduce a home feeling of spaces, for a program that develops on one level, around multiple patios. Our project develops a number of bioclimatic and environmental principles, especially in the architectural work on the roof. This one is entirely planted, for a better thermal inertia. A part of the roof is covered by solar collector panels that cover 60% of hot water needs in good weather.
AZC architects
The competition team was led by Jean François Madec; Andrea Dal Ferro attended the studies; Cyril Berthelet and Mauro Quintanilla monitored the construction.