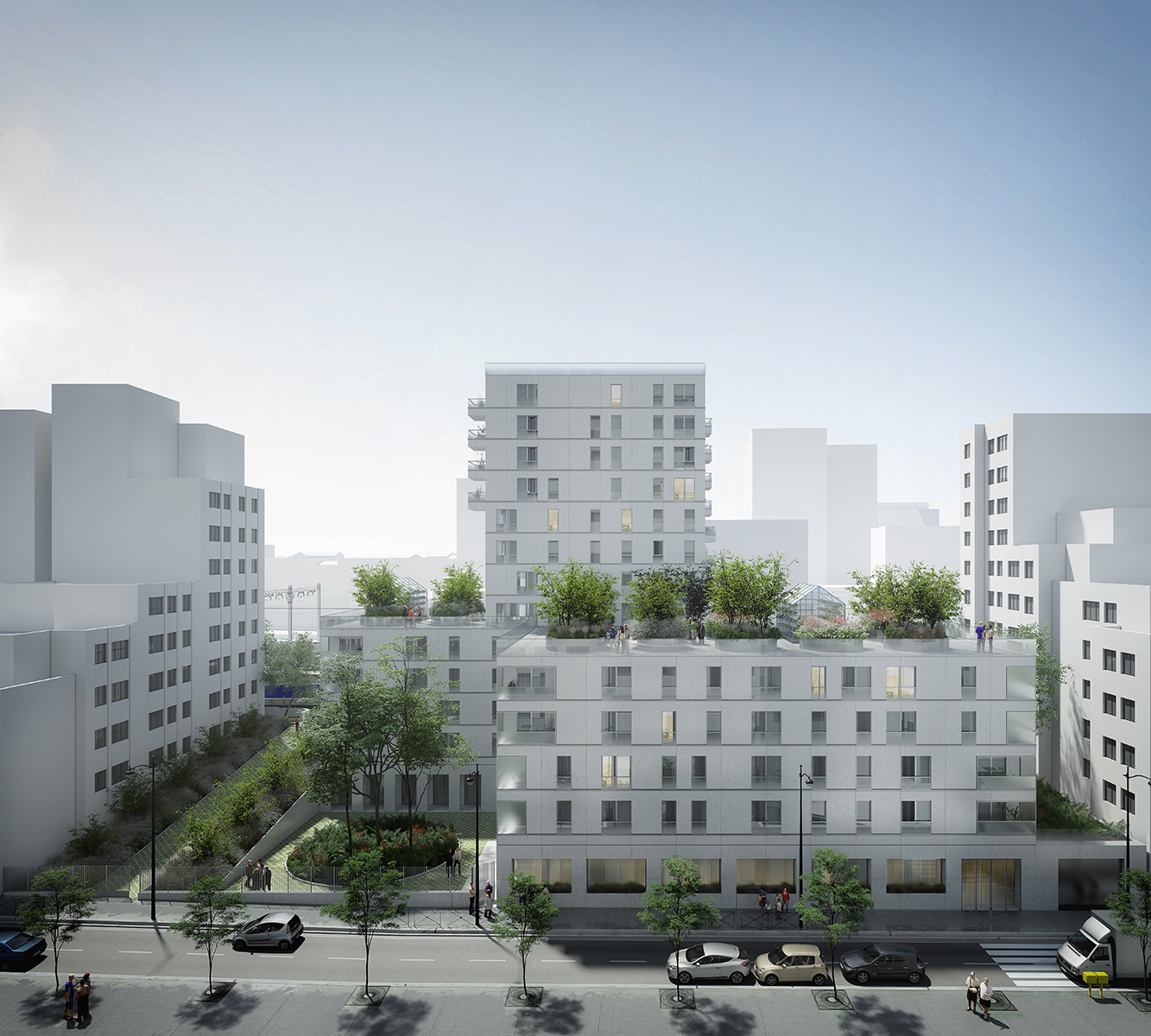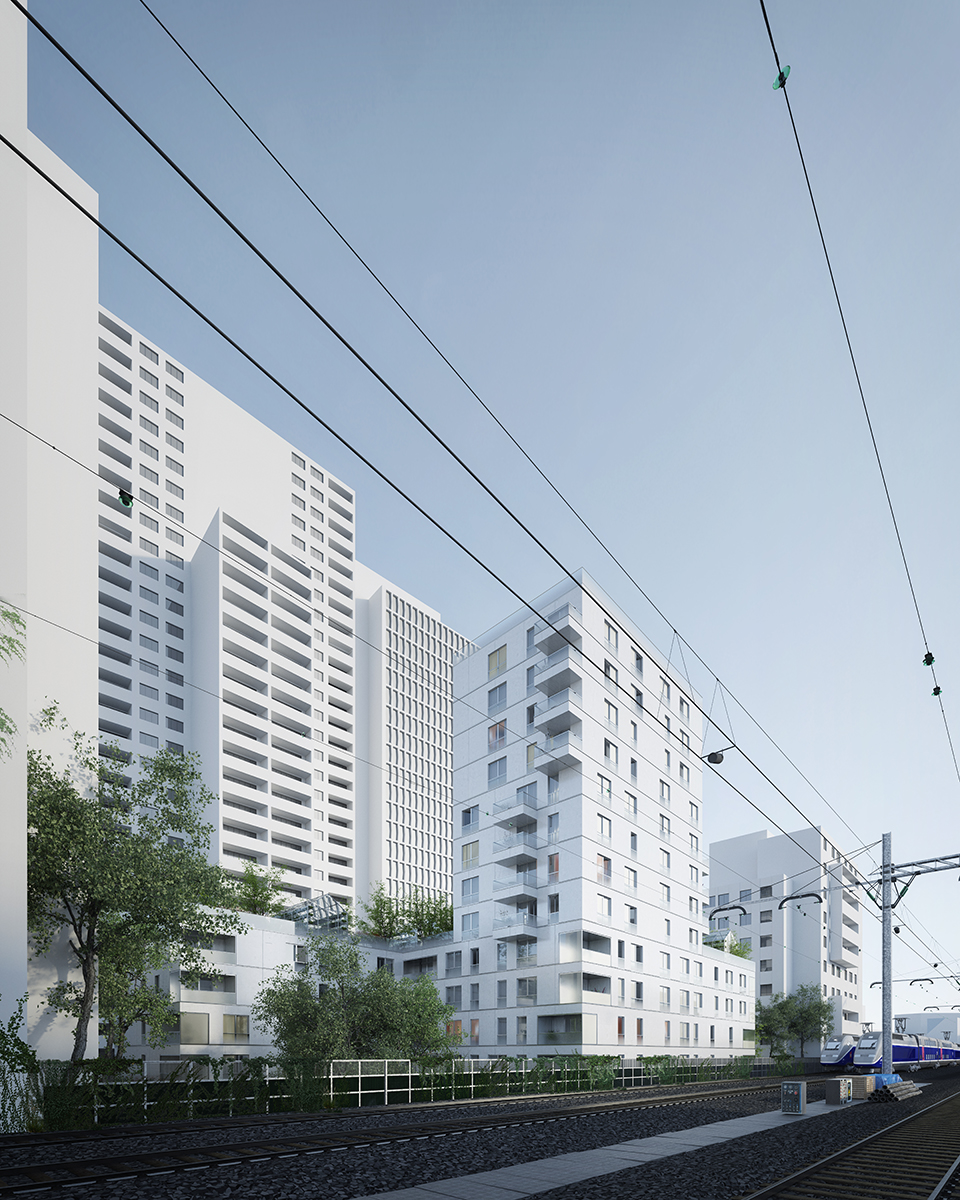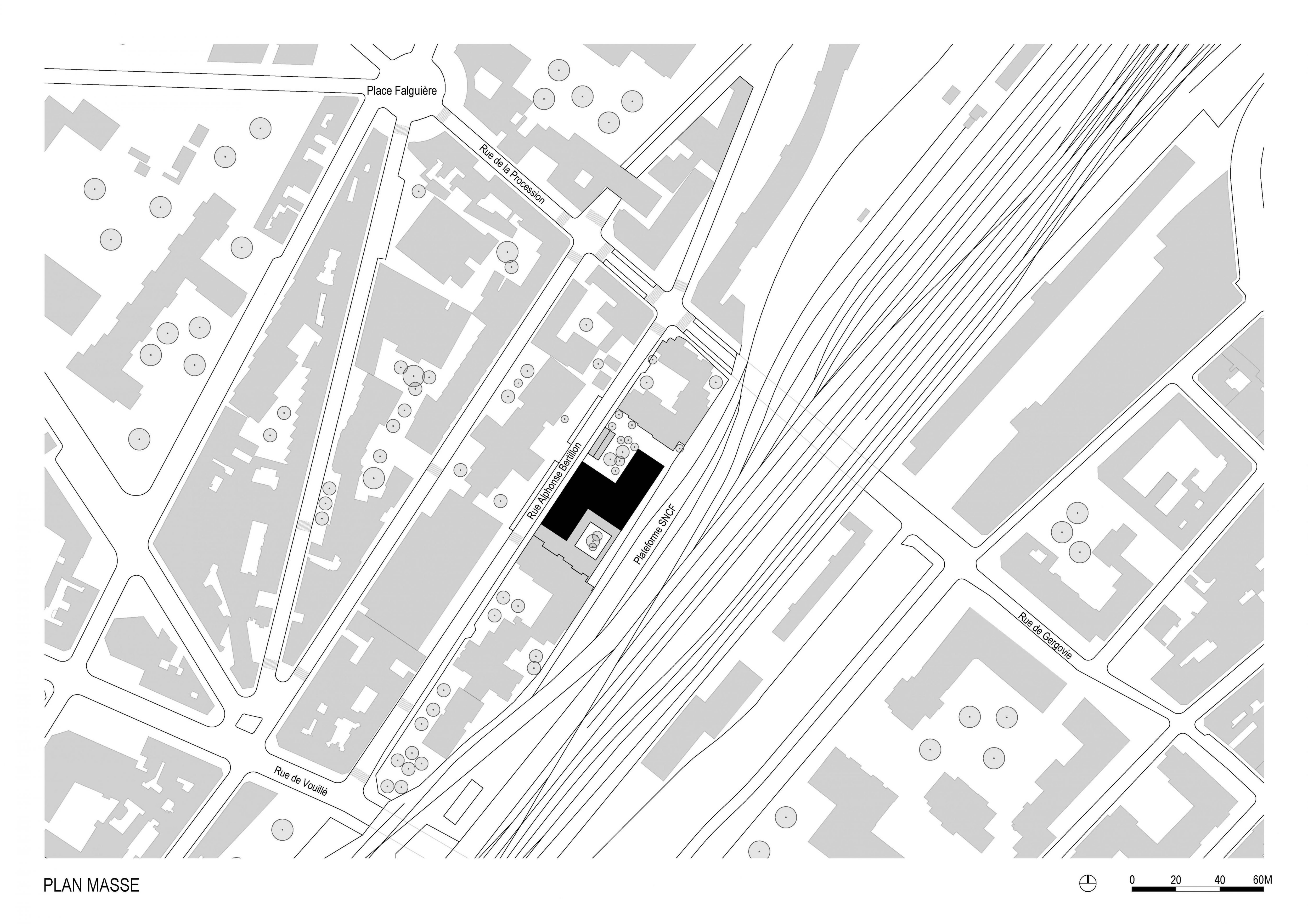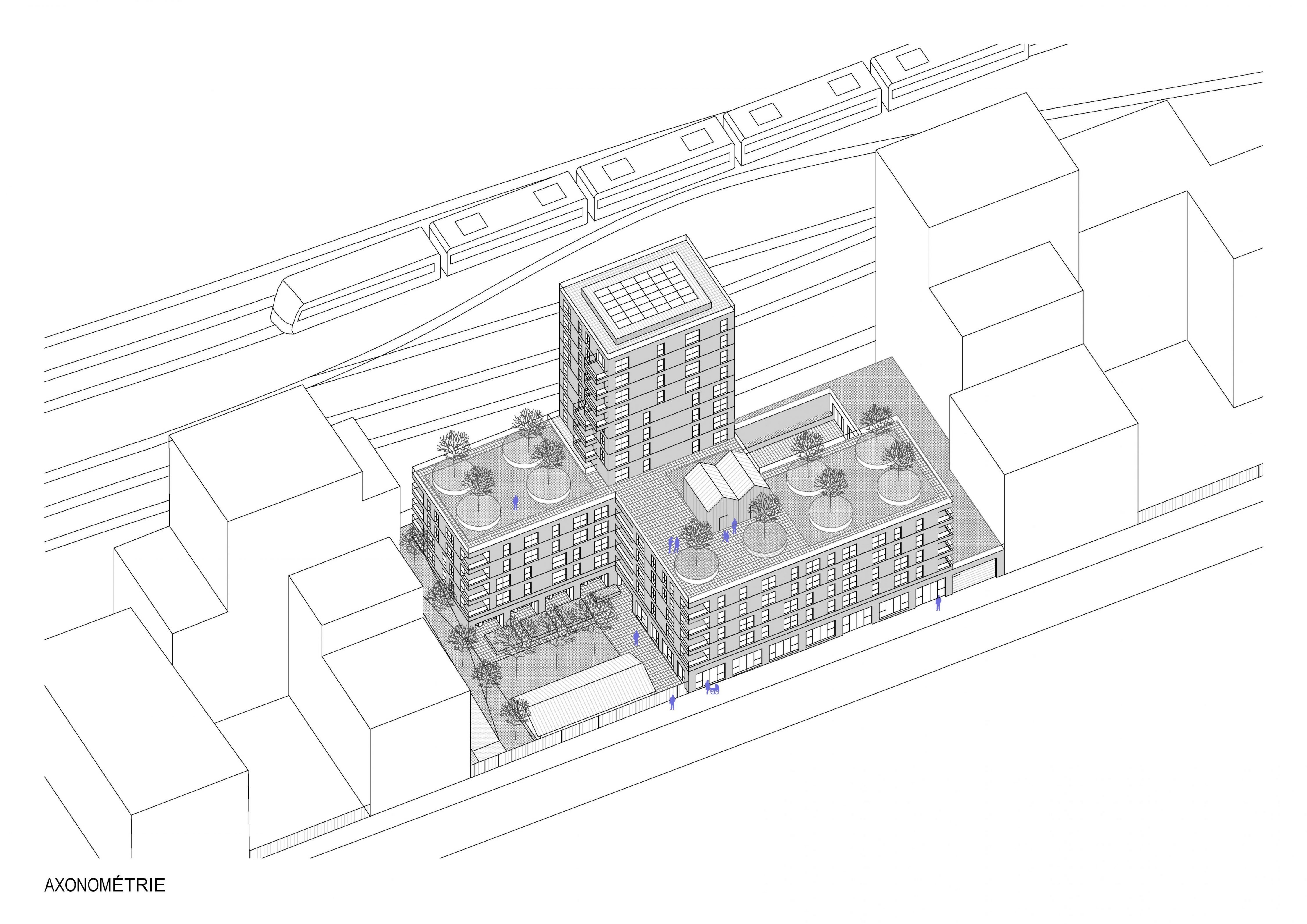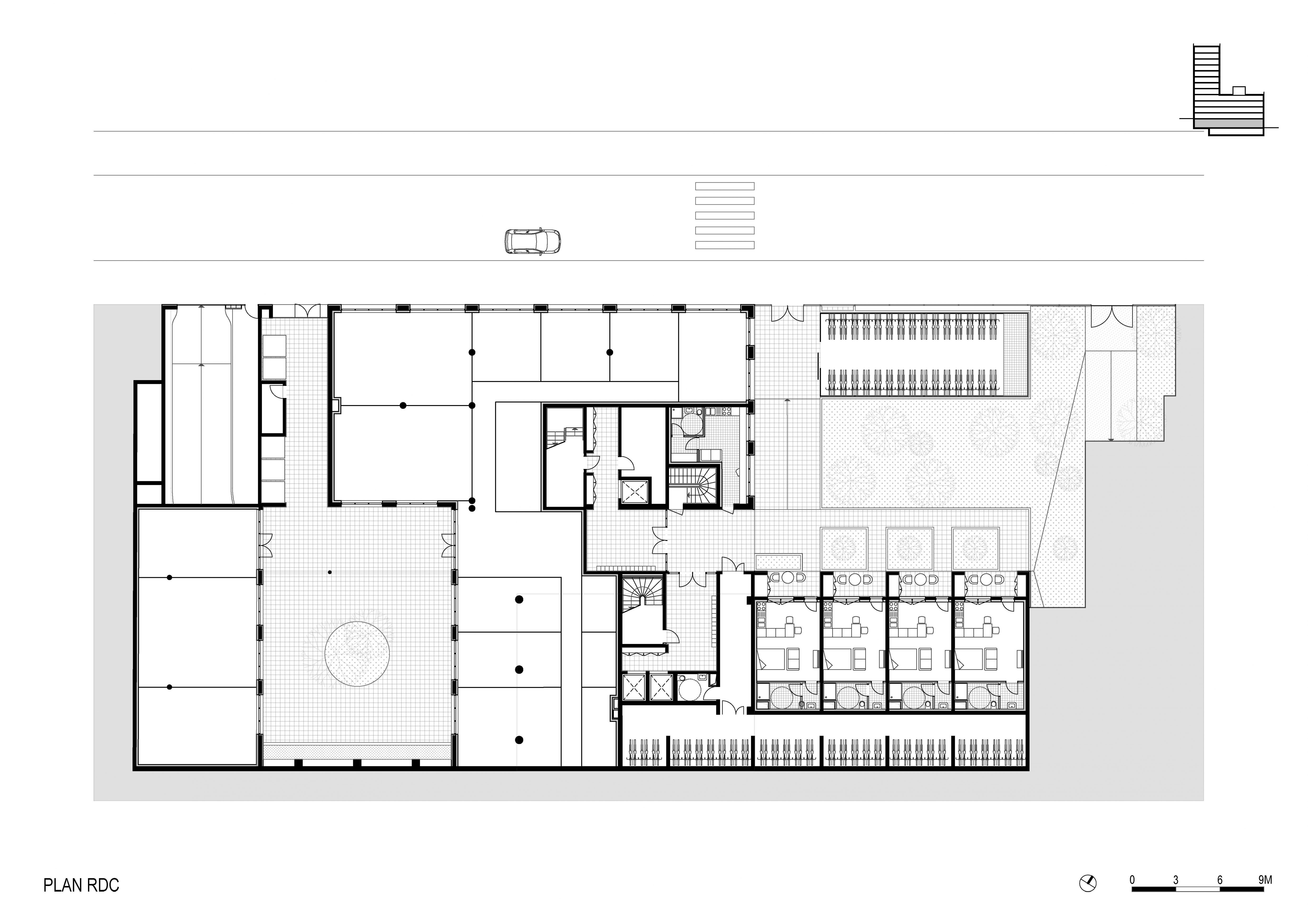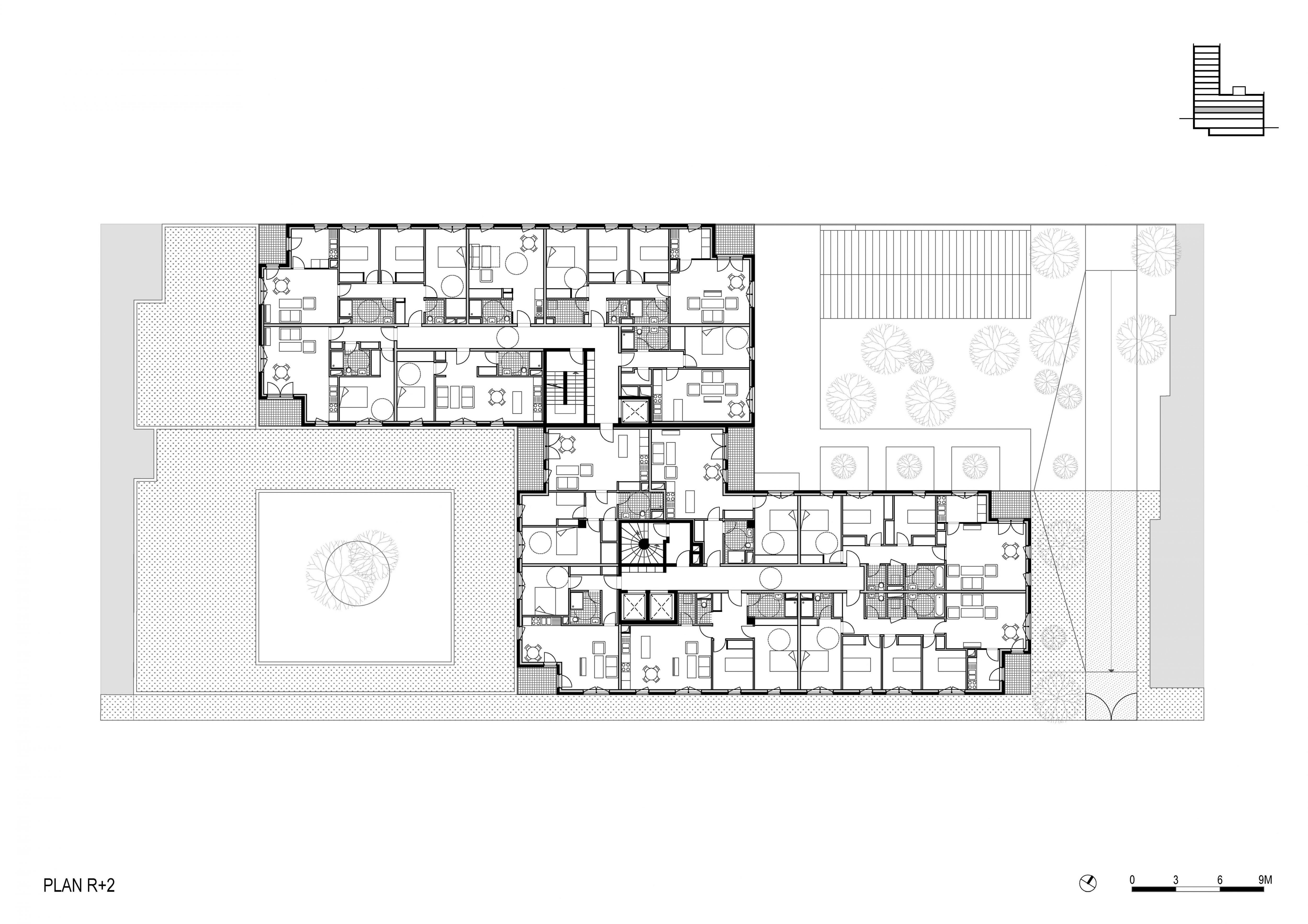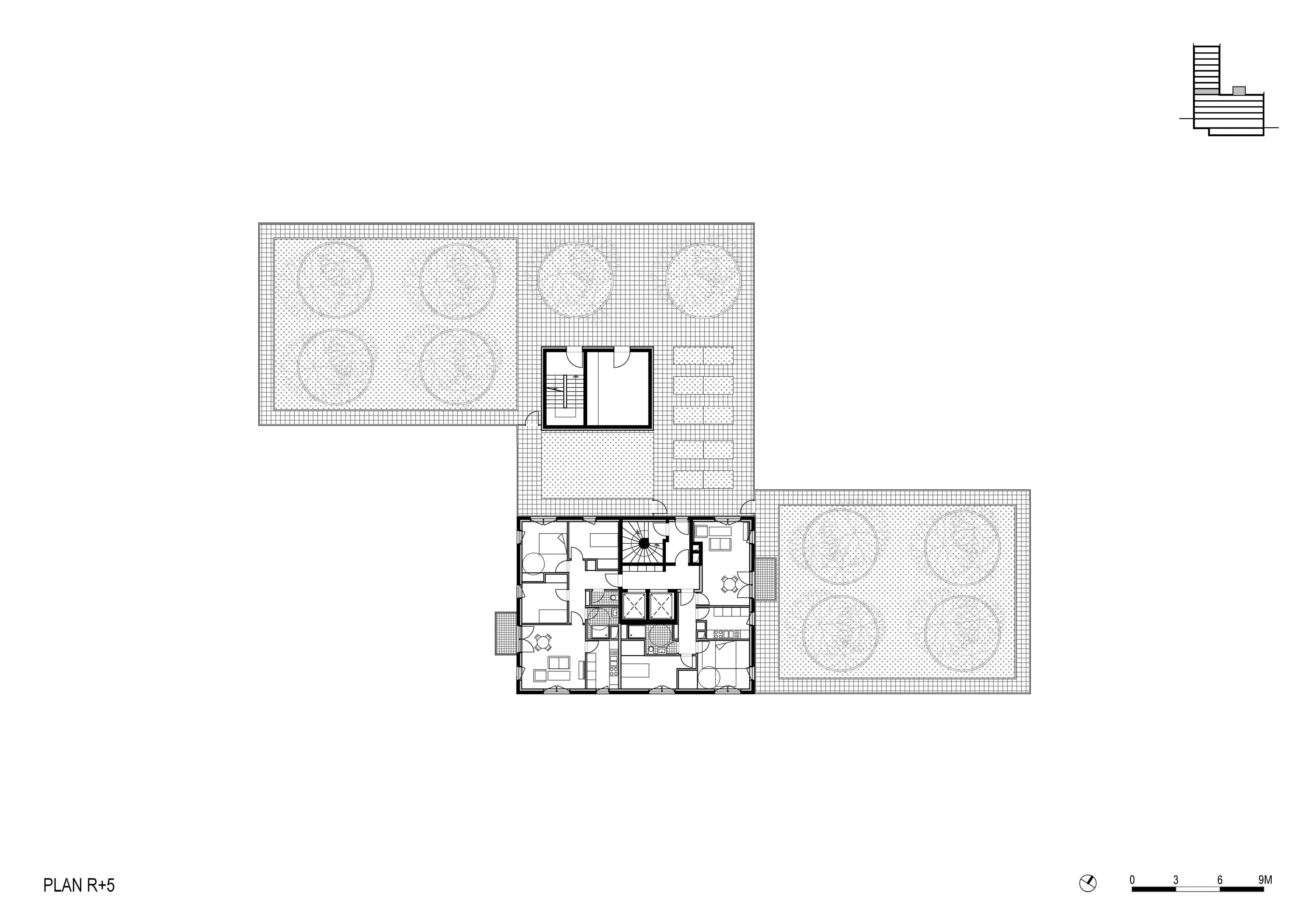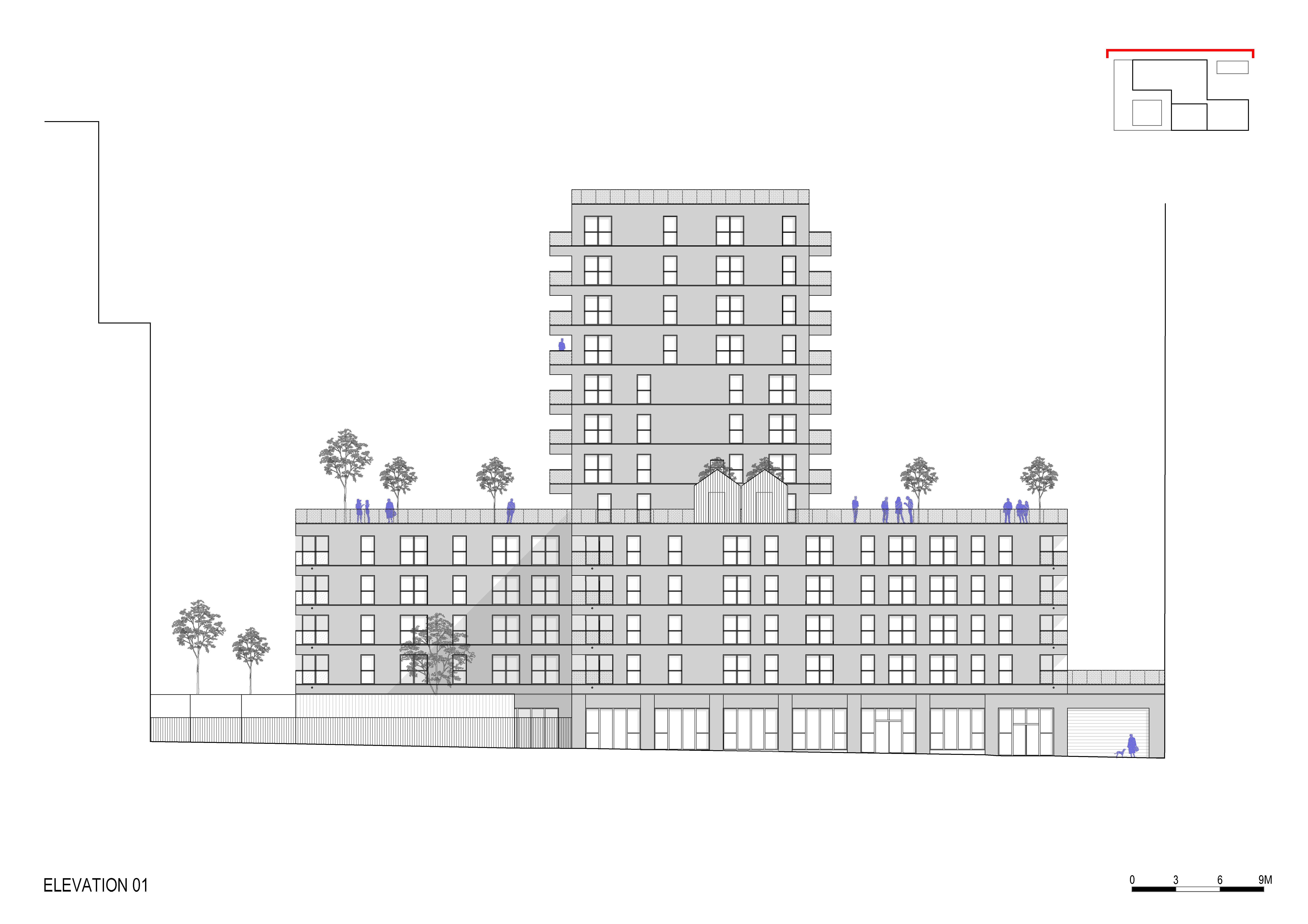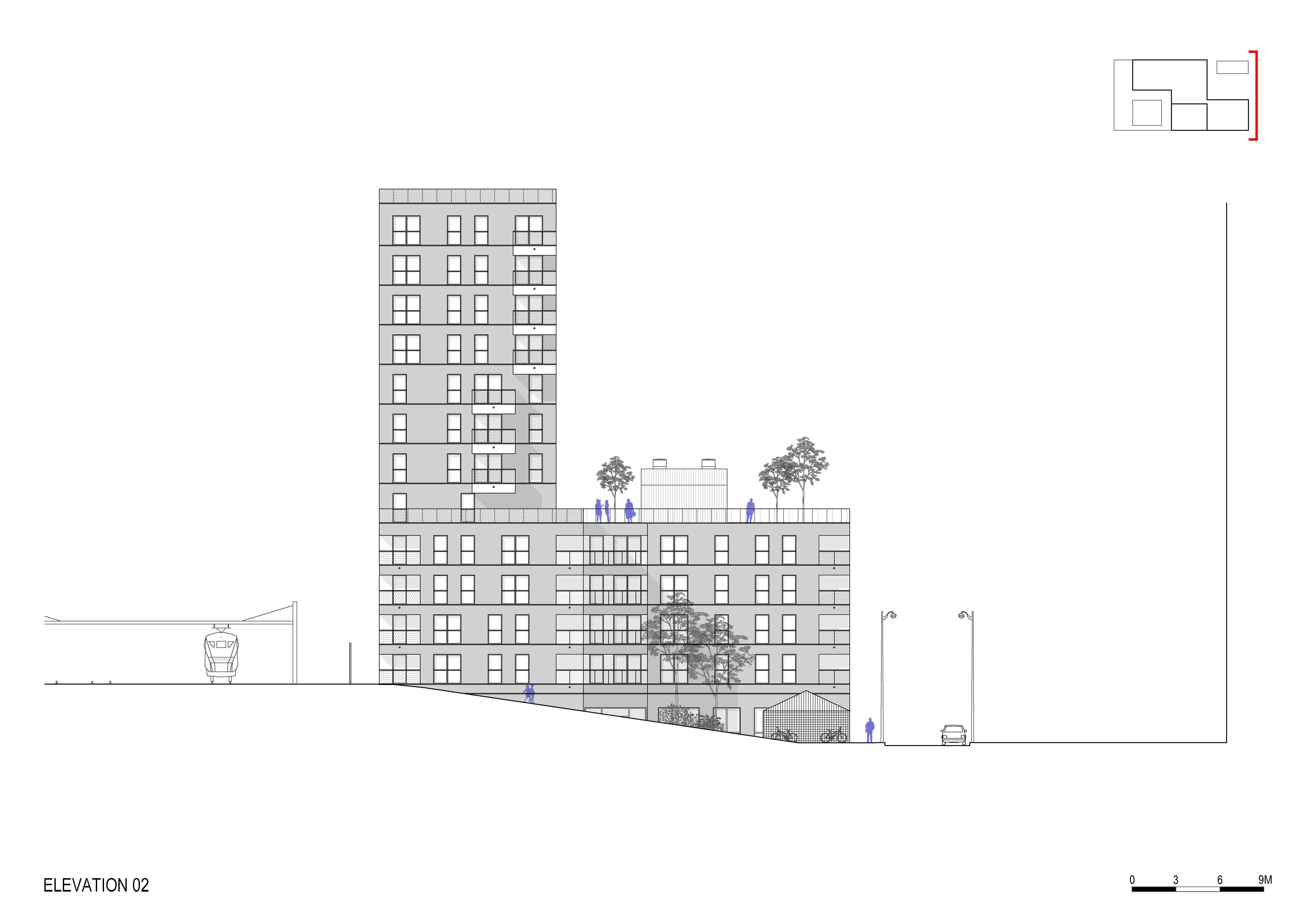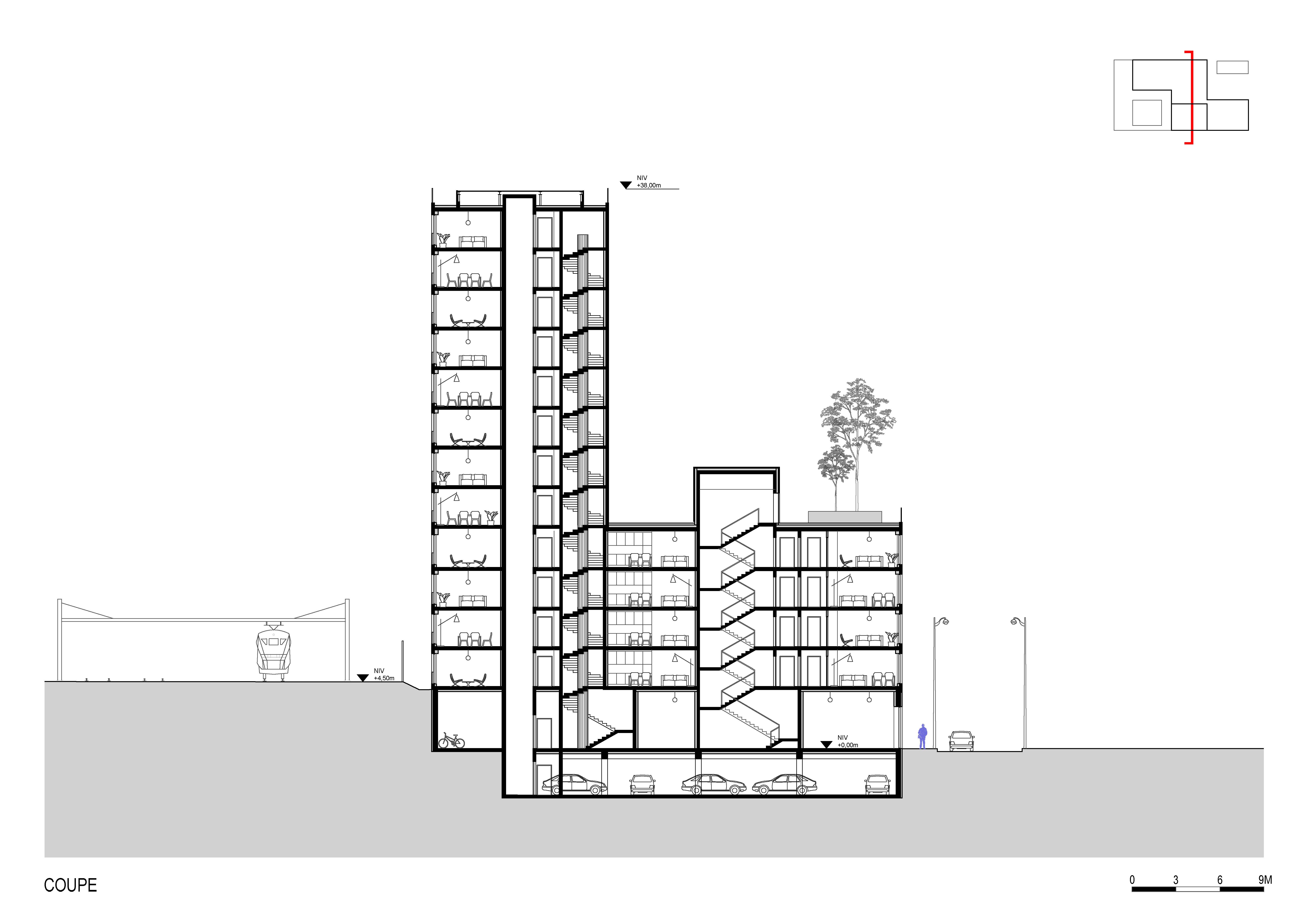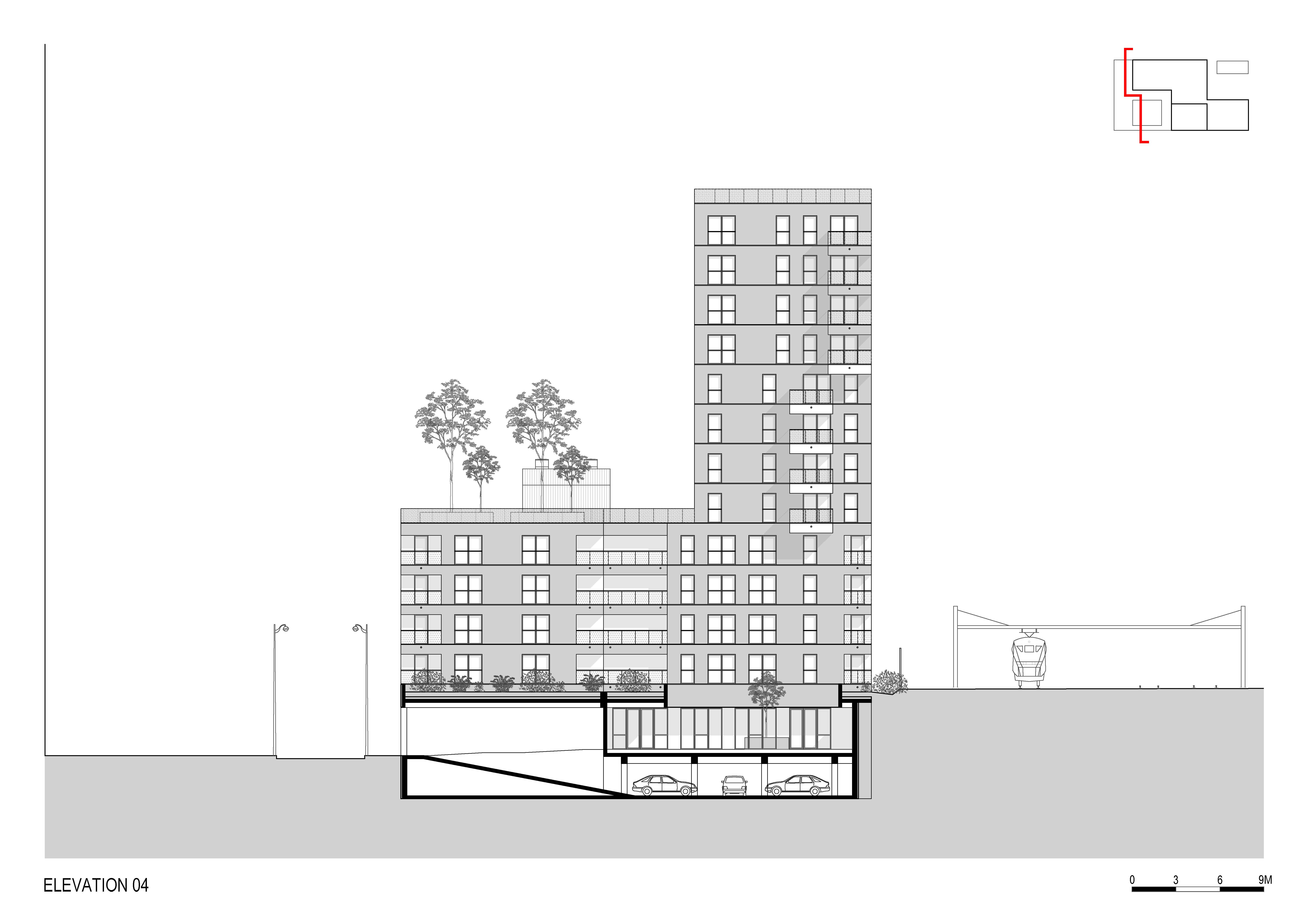 Bertillon
Paris
2018 – 2023
74 social housing units and a nursery
Complete Mission
Client ICF La Sablière
Size 5.000 m² / 10 M€
Engineers ALBDO / TEKHNE
Landscape BT Paysage
General Contractor Legendre
Label BEPOS Effinergie 2017 – Energy level 3.
Given the urban situation, the project responds with a specific solution, which clearly identifies two built entities. One part of the building forms an S-shaped base over the entire surface of the site, and another part rises above the base in the form of a 12-storey tower. This bias is justified by the singular context of the site between two huge towers and SNCF railways of the Montparnasse station. On the railways side, there is the need to build higher, on the street side on the contrary, the narrow prospect forces to limit the height of constructions. Thus, the buildings on the tracks form a skyline of "entrance of city" while the facades overlooking the street keep a softer front on the scale of the pedestrian. The project is identified by a small 12-storey tower which imposes itself with clarity and elegance along the tracks and by a generous terrace which crowns the low building, giving access to planted spaces and conviviality for all the inhabitants.
AZC architects
The competition team was led by Gwenaël Loubes with Alexandru Vasiliu and Filippo Cossa di Caprilglio; Achille Gauquelin carries out the studies.