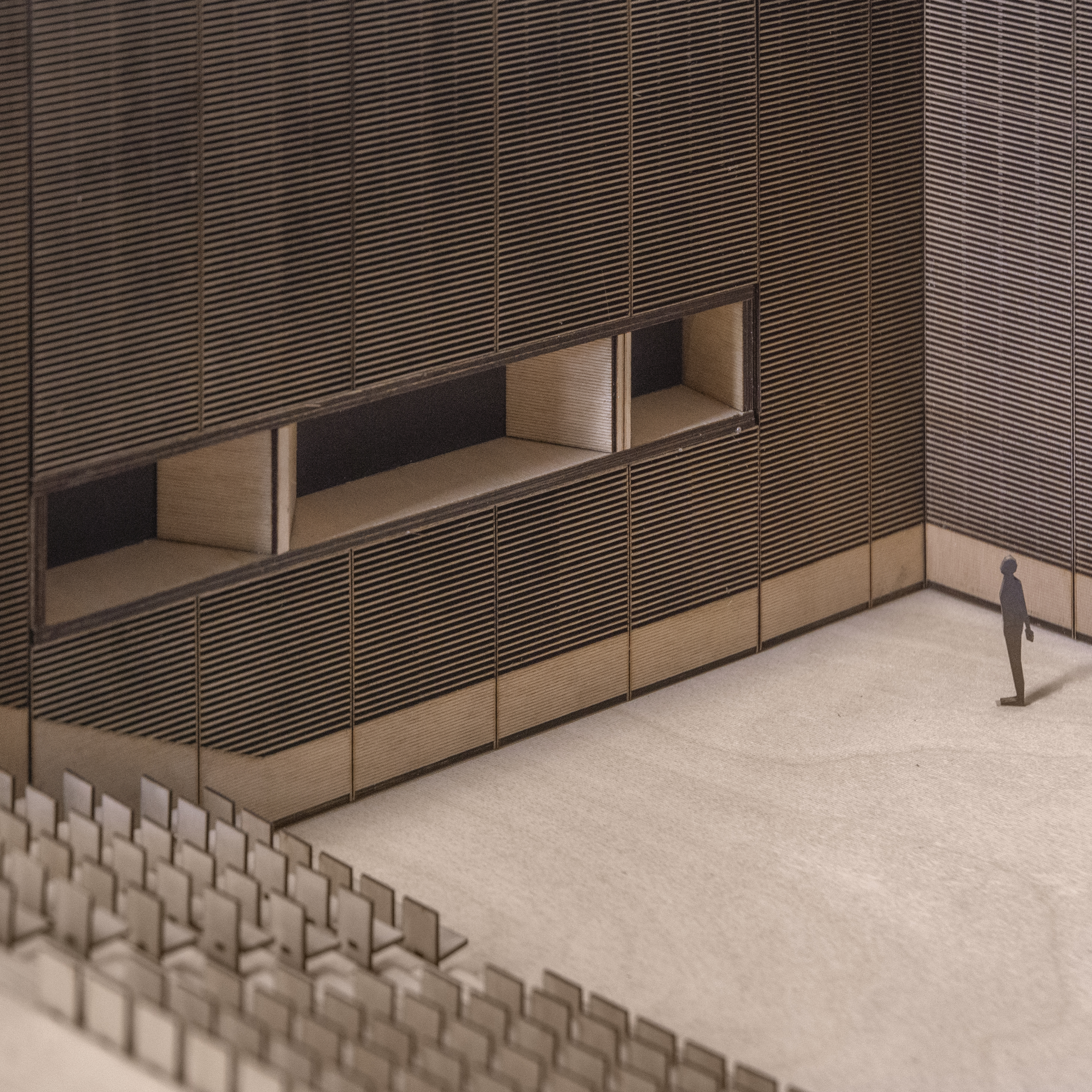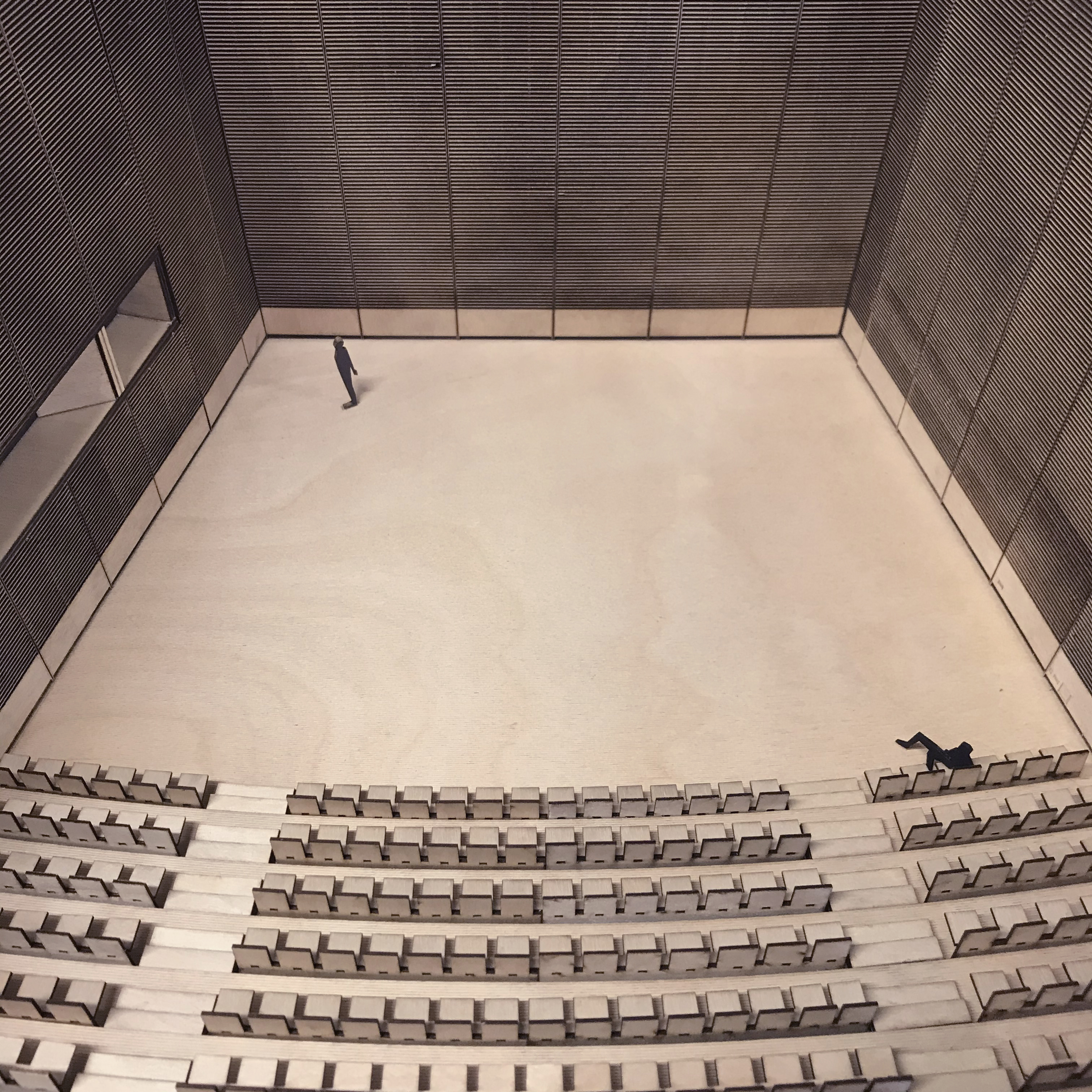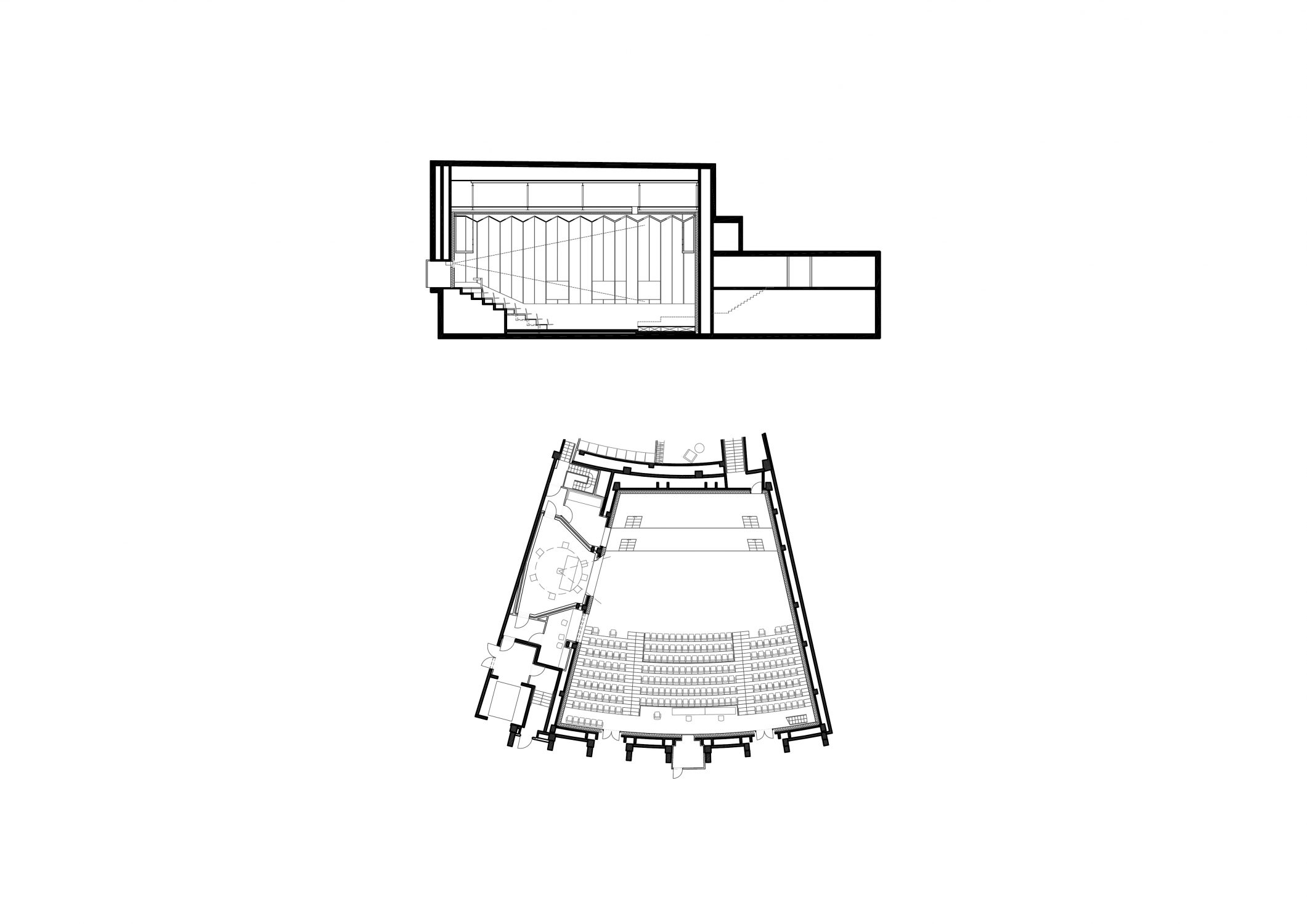 Studio 105 MRF
Paris
2018 – 2022
Studio 105 – sound recording Variety music
240 seats
Design and architectural monitoring
Client Maison Radio France
Size 500 m² / 4.5 M€
Rahim Danto Barry / BET WSP /Acoustique ACV /
Scénographes Kanju
The renovation of studio 105 consists of designing a sound and image production tool that responds to multiple functions while receiving public attention. In our approach, technique, functionality and aesthetics are inseparable. The technical equipment necessary for the quality of the studio will be an integral part of the decor, the "architectural finish". It will be arranged and put in value, because intended to be exposed to the sight of all, public as users. The facilities we offer for Studio 105 are designed to create a quiet, cozy atmosphere, a kind of cocoon conducive to concentration and listening. Immersion in this universe will be a real sensory experience.
AZC Architects and Rahim Danto Barry
The competition team was led by Gwenaël Loubes with Alexandru Vasiliu, Irina Chikhireva and Filippo Cossa; Achille Gauquelin carries out the studies.