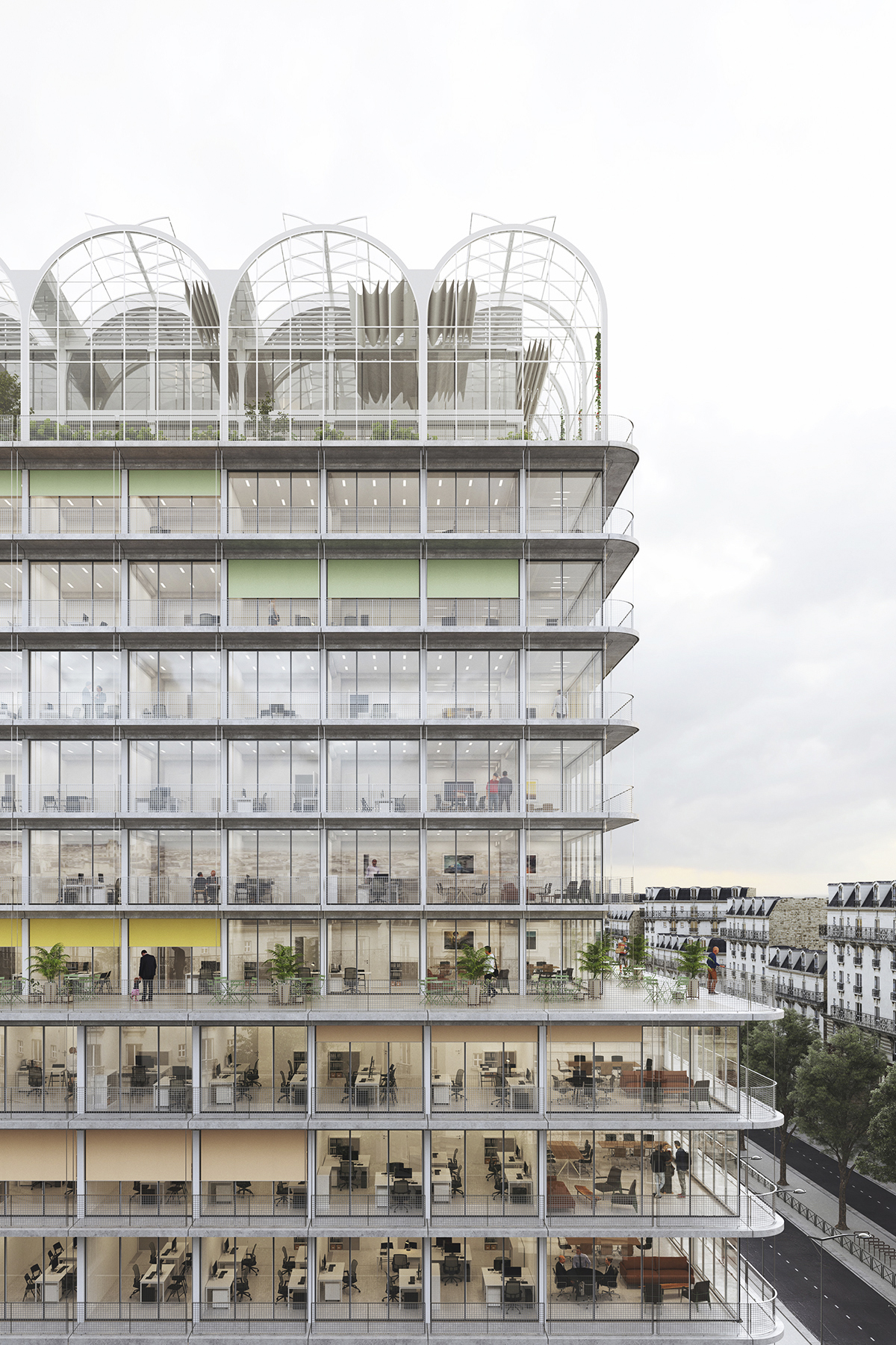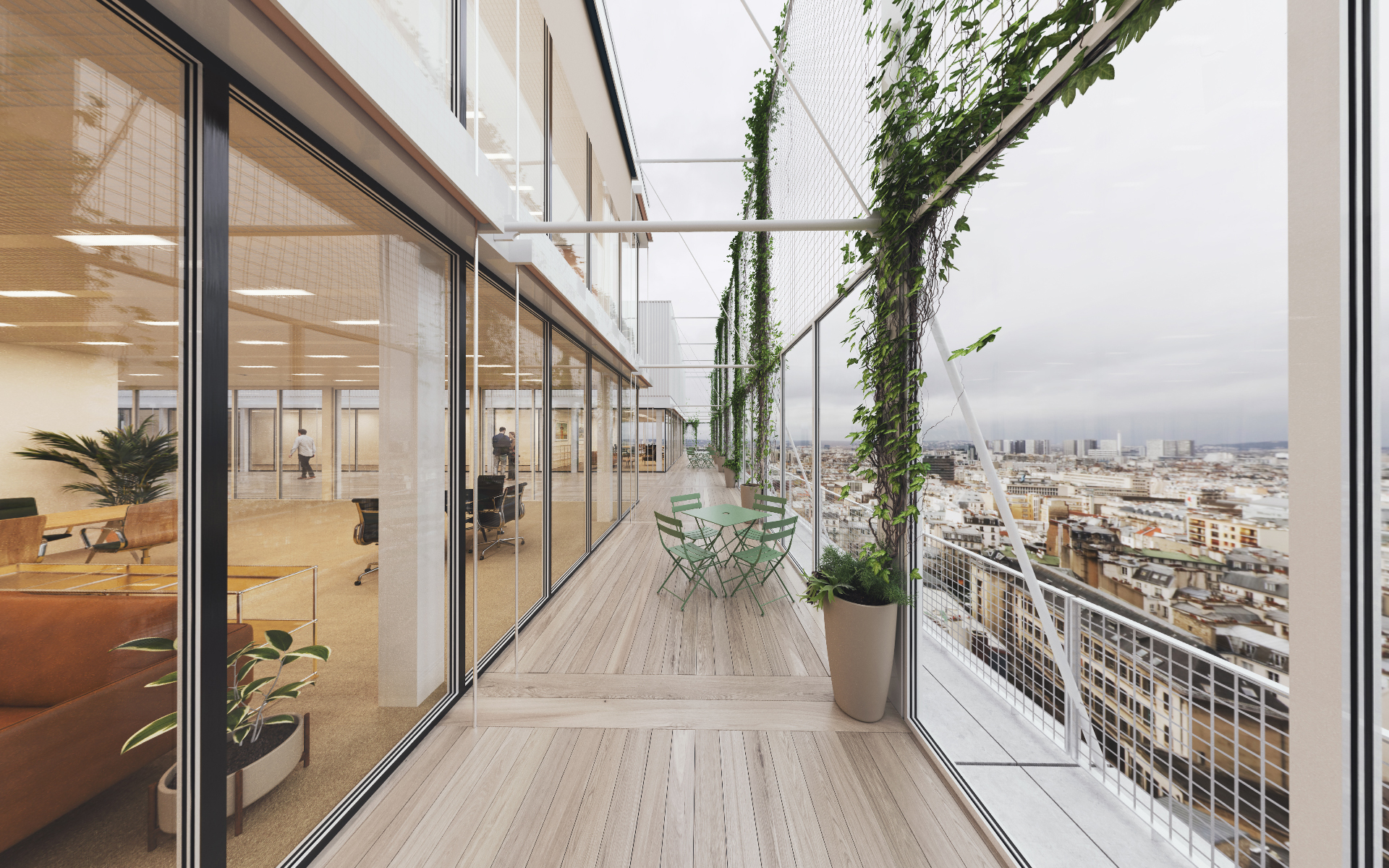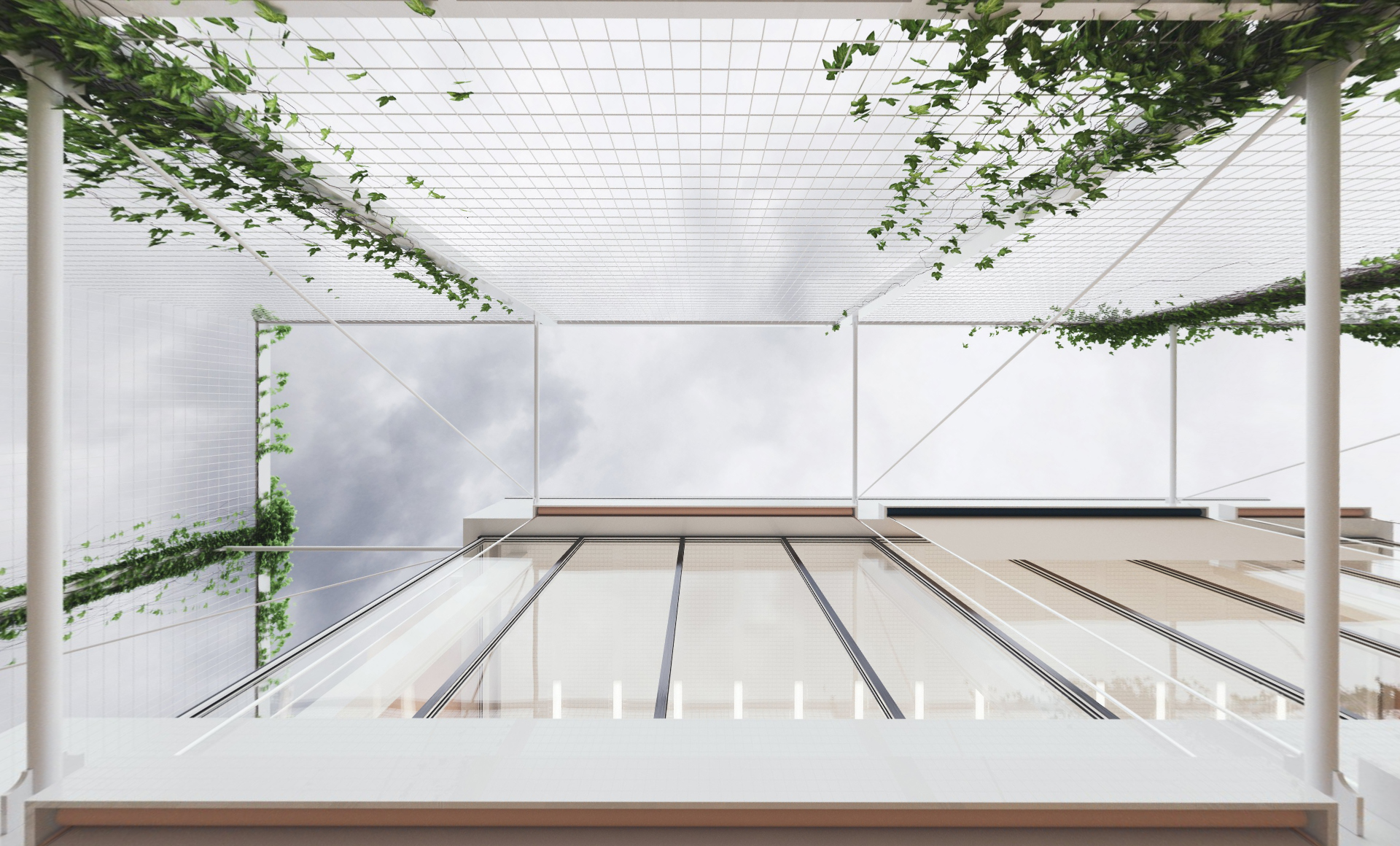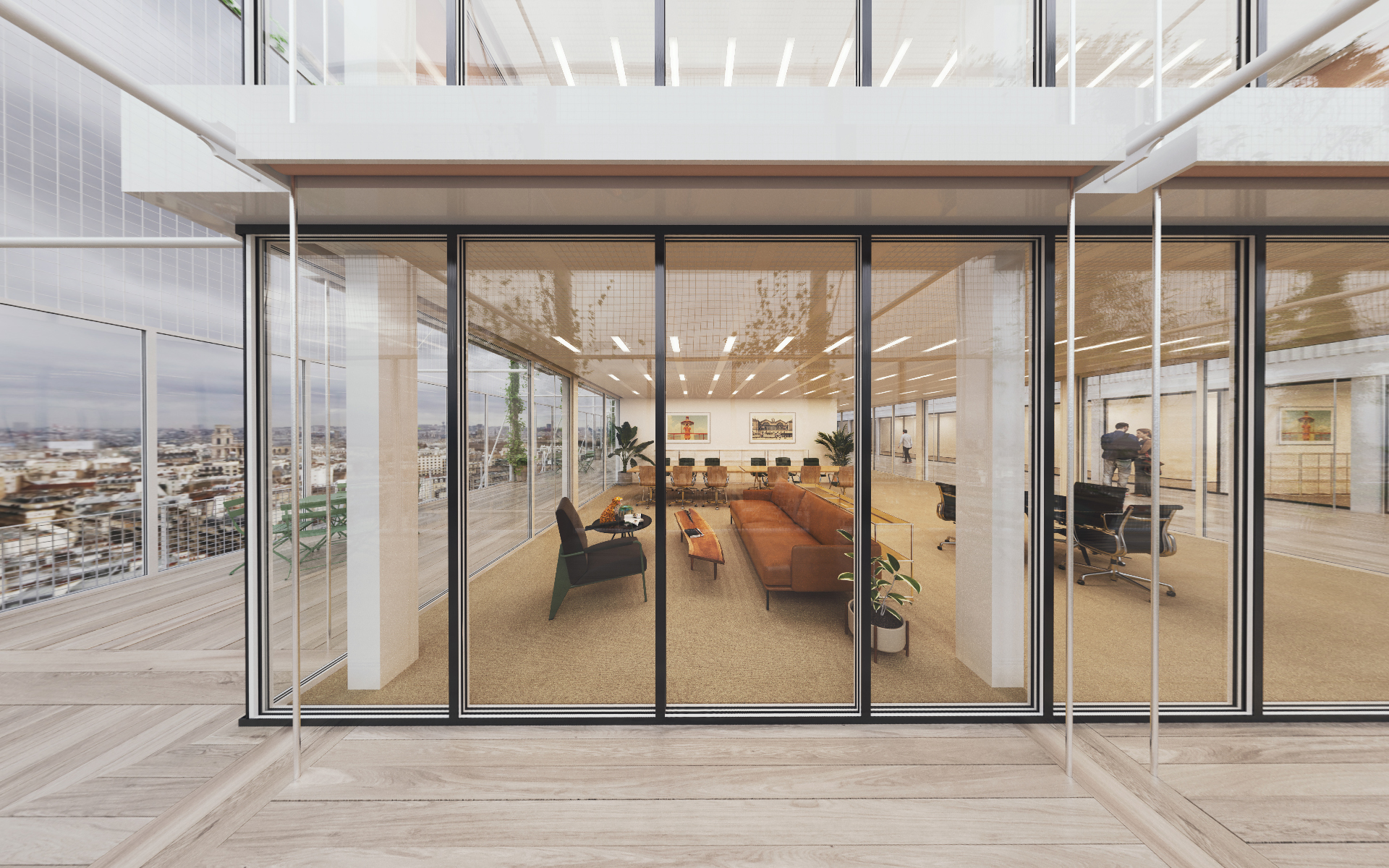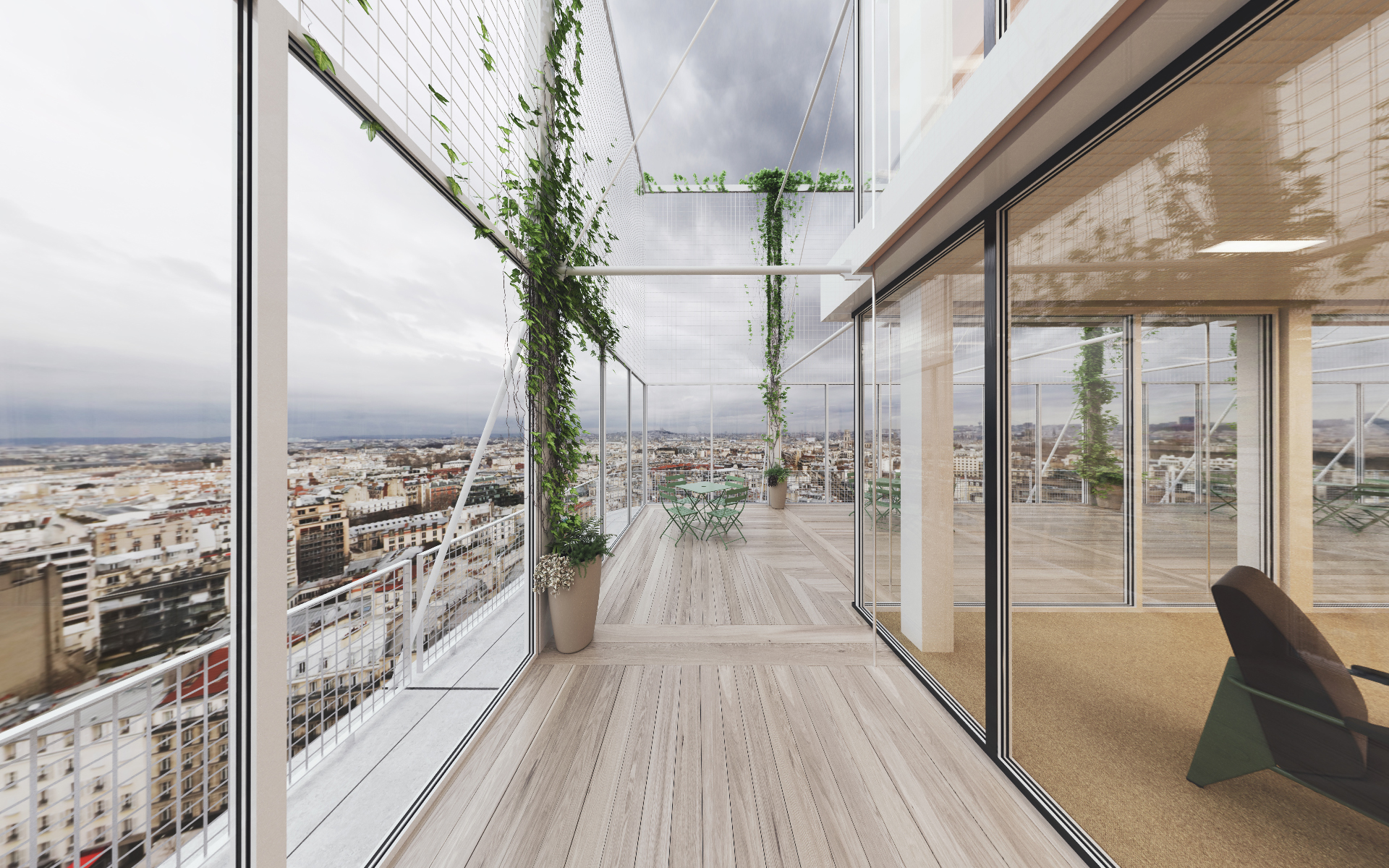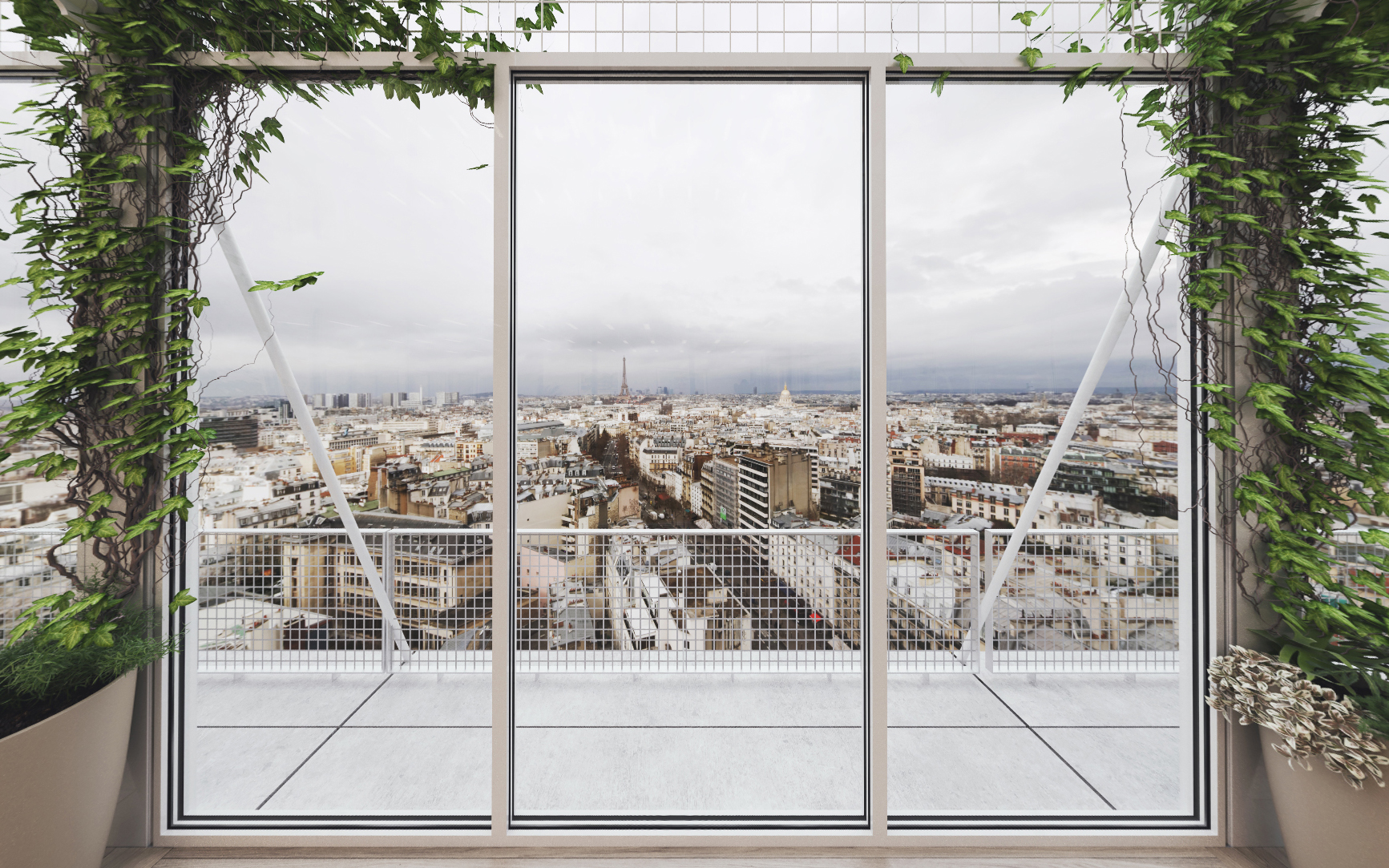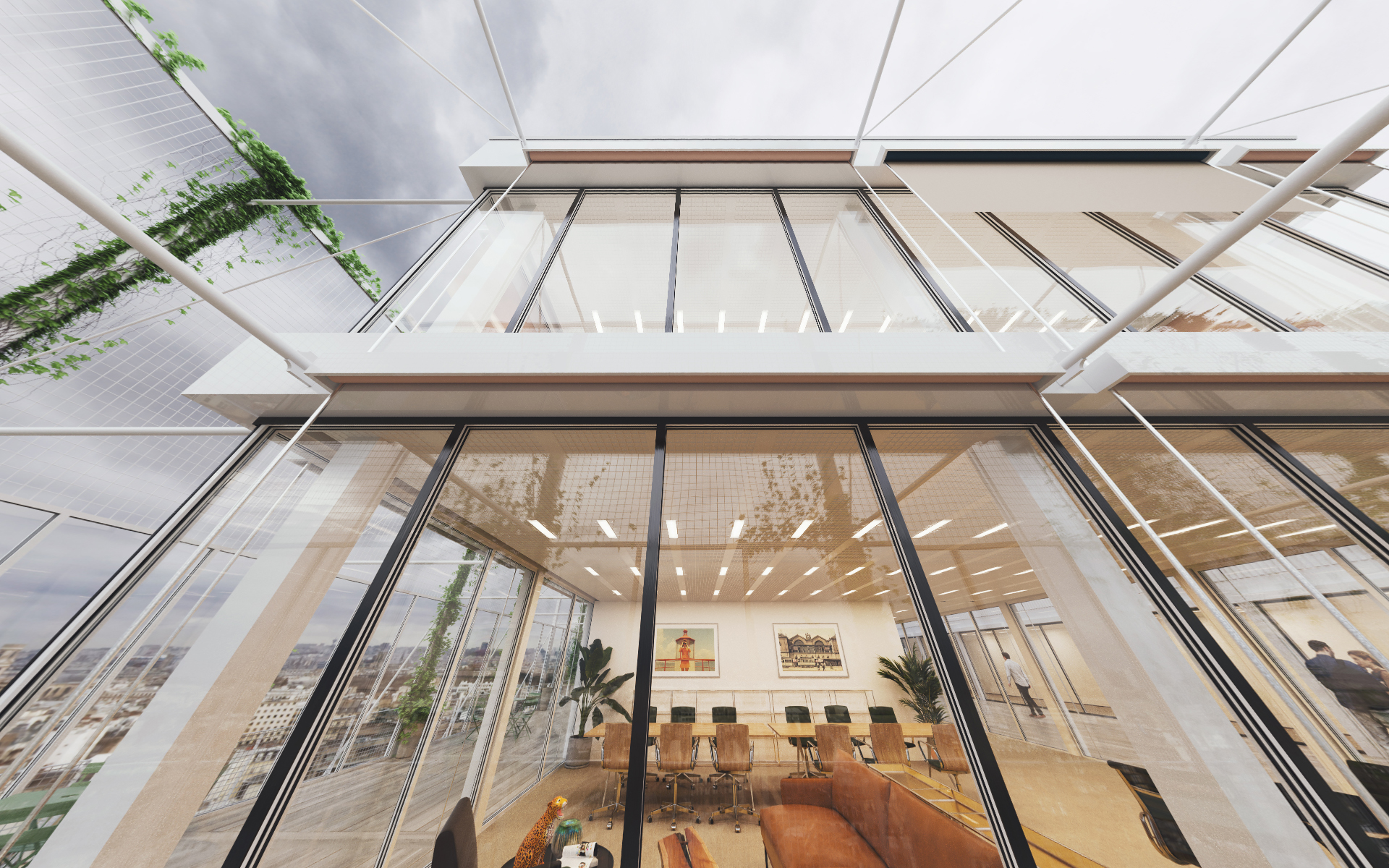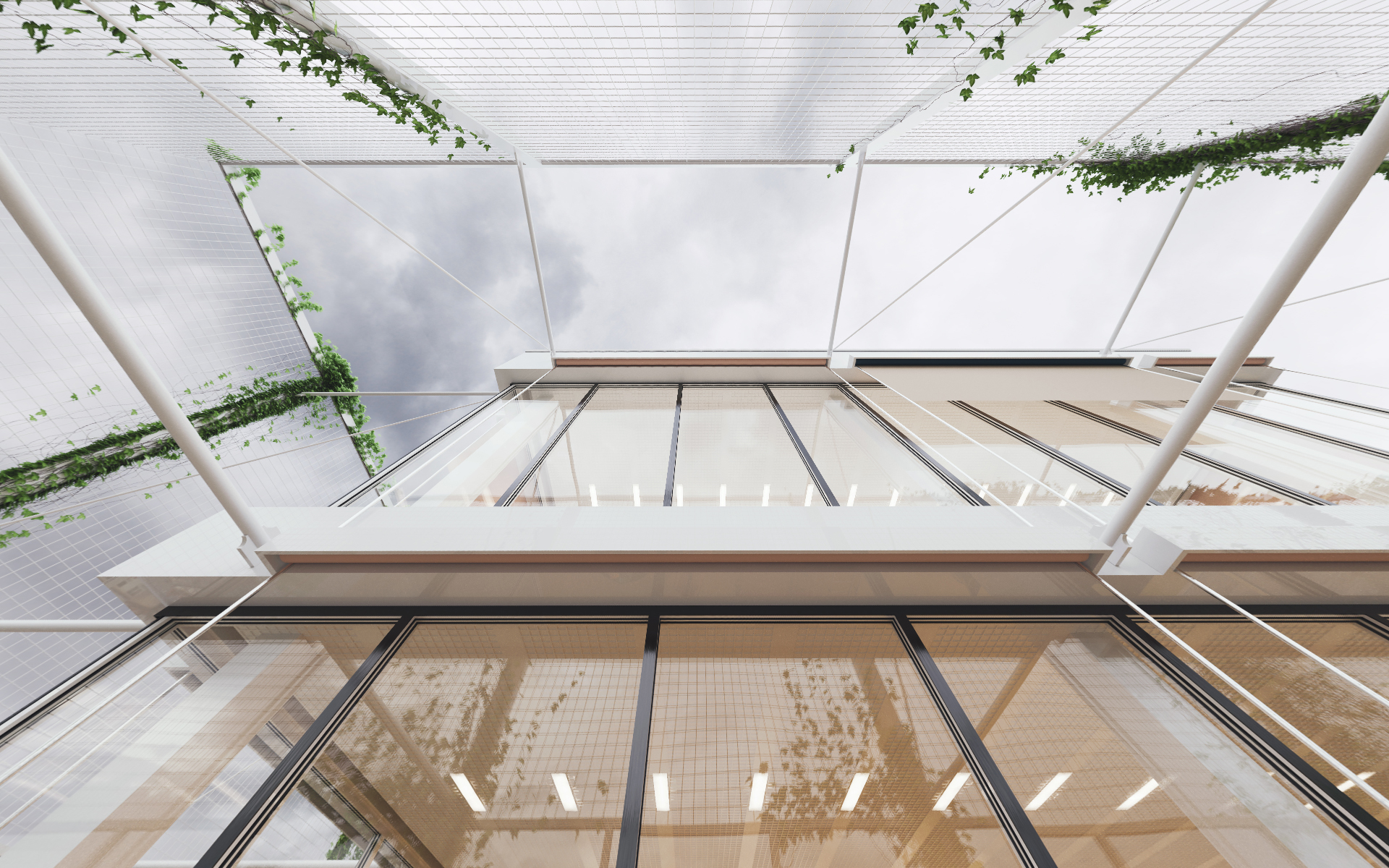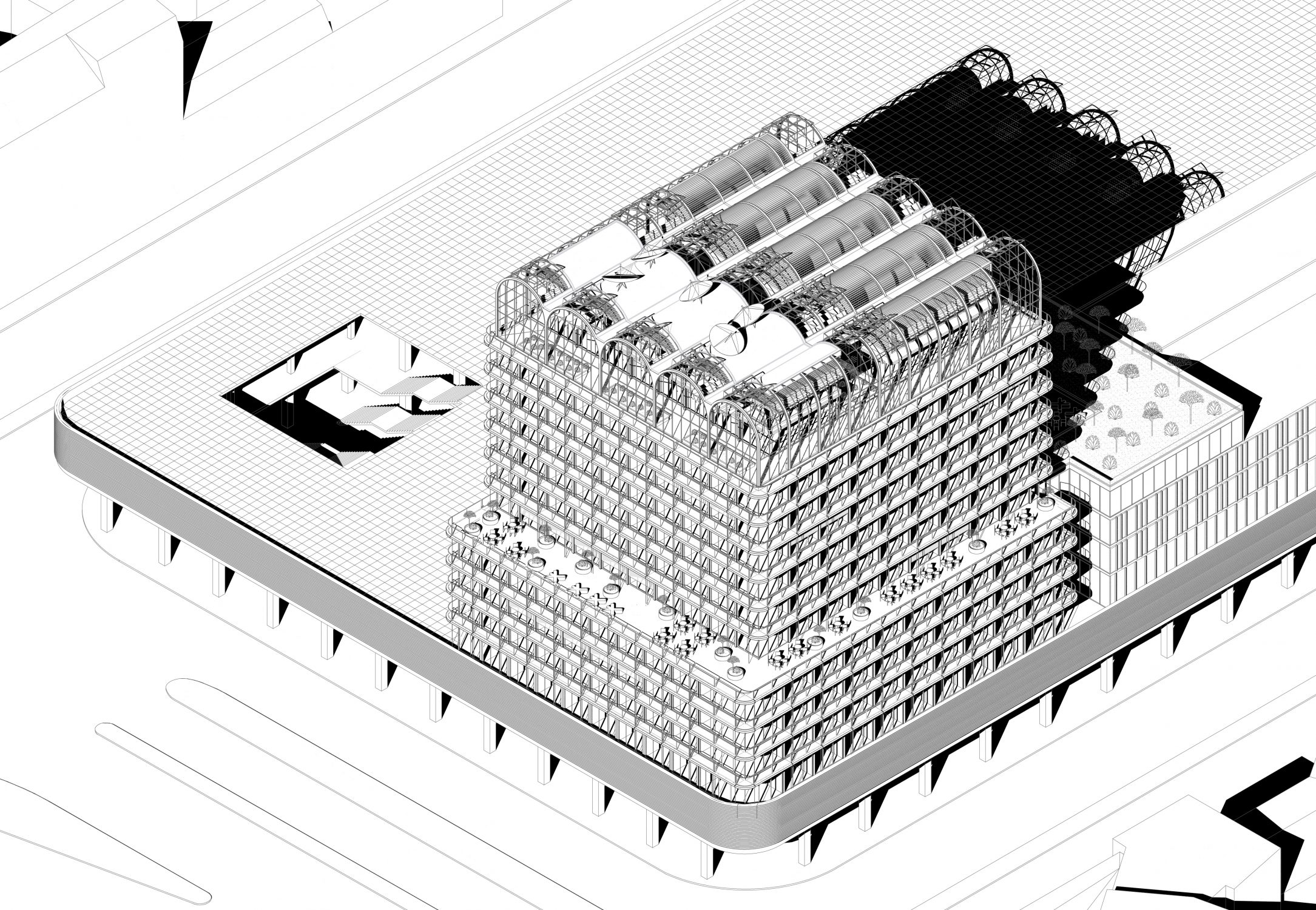 CIT
Paris
2018
Offices renovation
Invited competition, 2nd prize
Client Syndicate of EITMM owners / Colliers International
Size 14,800 m² / 29 M€
Engineers Terrell / Lamoureux / Antea France
Milieu Studio / VS-A / Mazet & Associates
Labels HQE approach / WELL certificate.
Perspective 360° ici
The rehabilitation of the CIT tower is part of a global project, which concerns the urban renewal of the Montparnasse area. The intervention resets the building, while preserving its primary structure and the built template that it generates. The new envelope signifies a promise of opening and enhancement of the building, for a consistency between the image of the tower and the place it occupies, ranking first in the neighborhood. The new layout strengthens the space cells and extends the trays outward through carefully drawn fiber concrete balconies. The renovation project aims to restore flexibility and quality of use.
AZC architects
The competition team was led by Gwenaël Loubes with Theophilos Zachos, Alexandru Vasiliu and Filippo Cossa Magno di Capiglio.