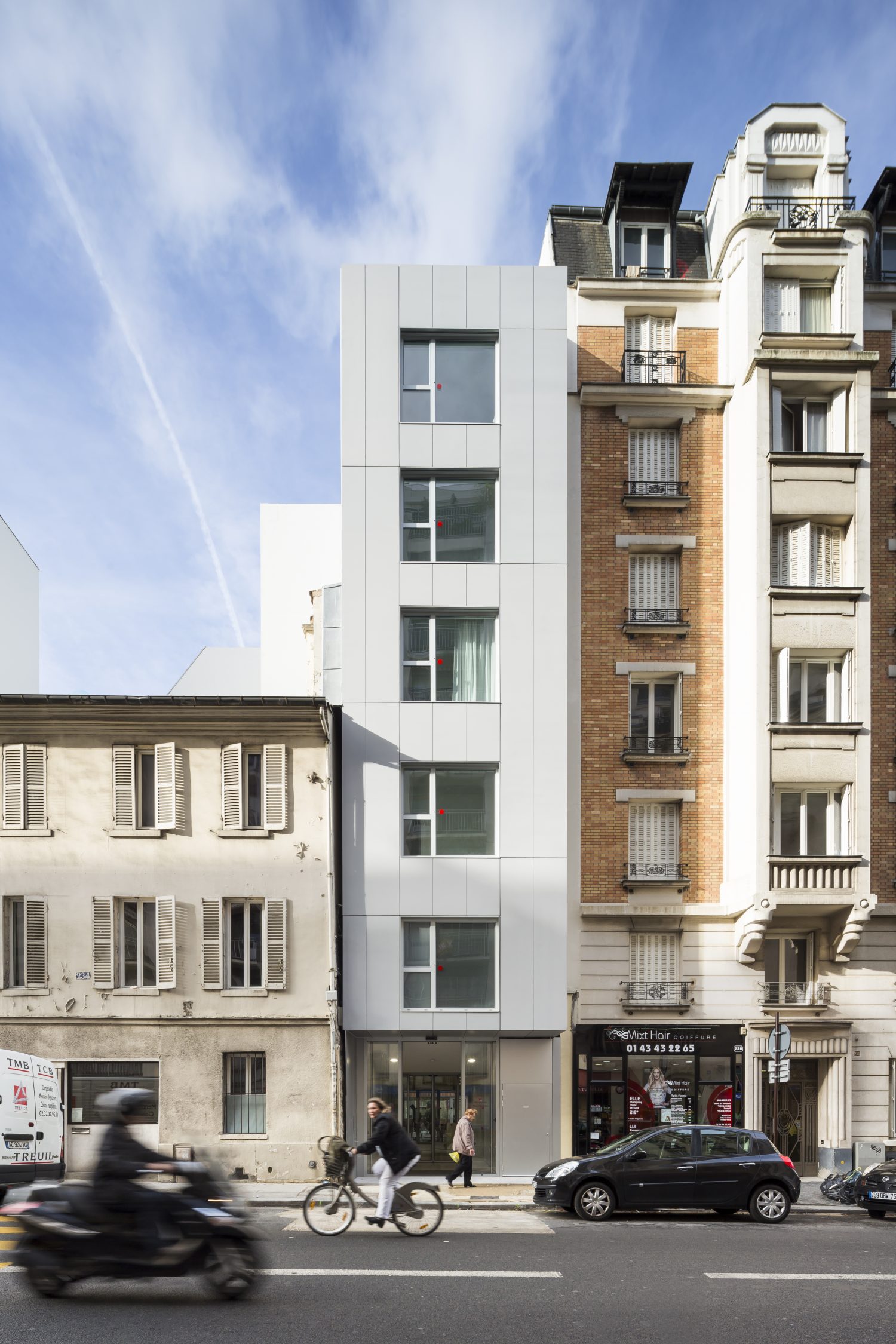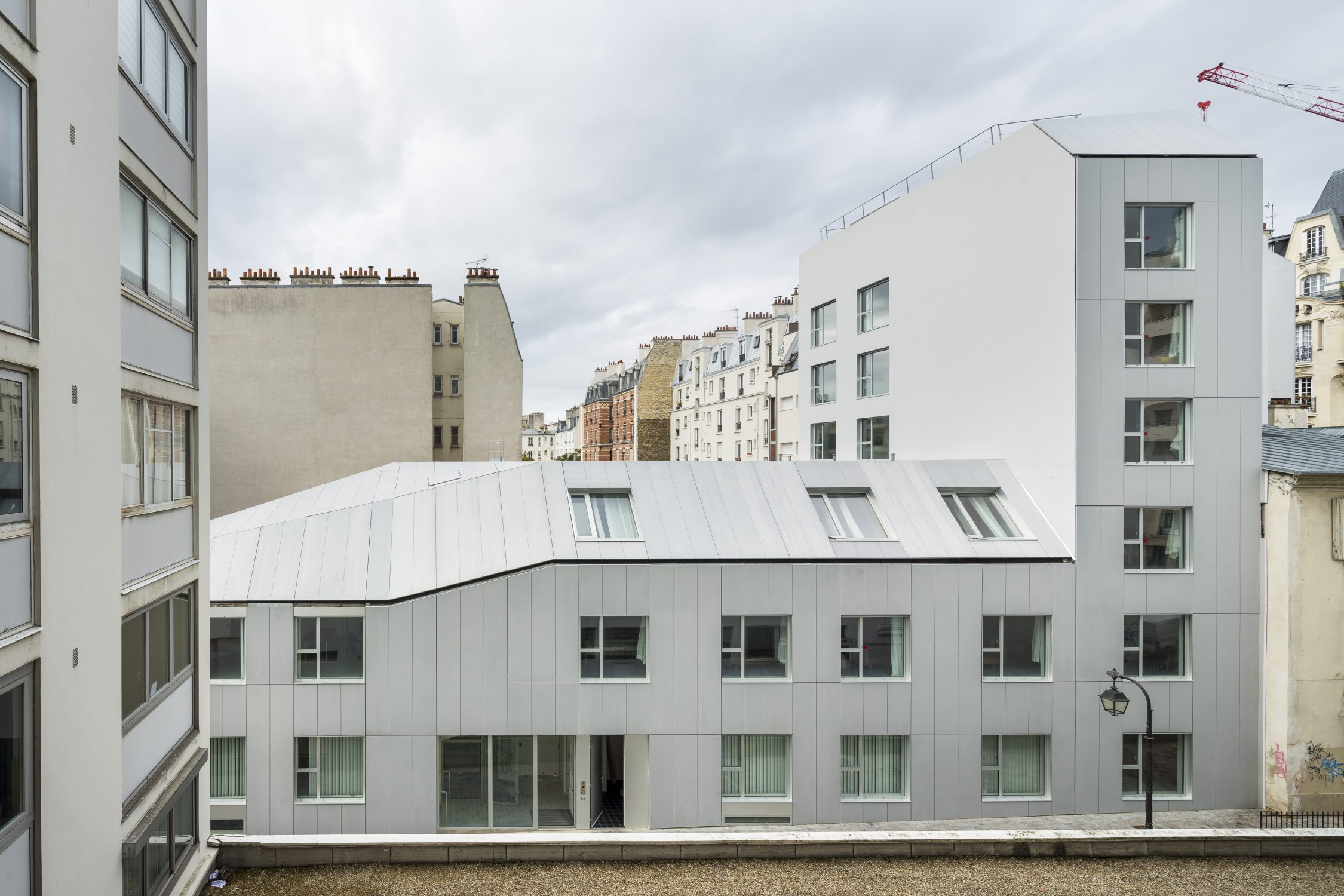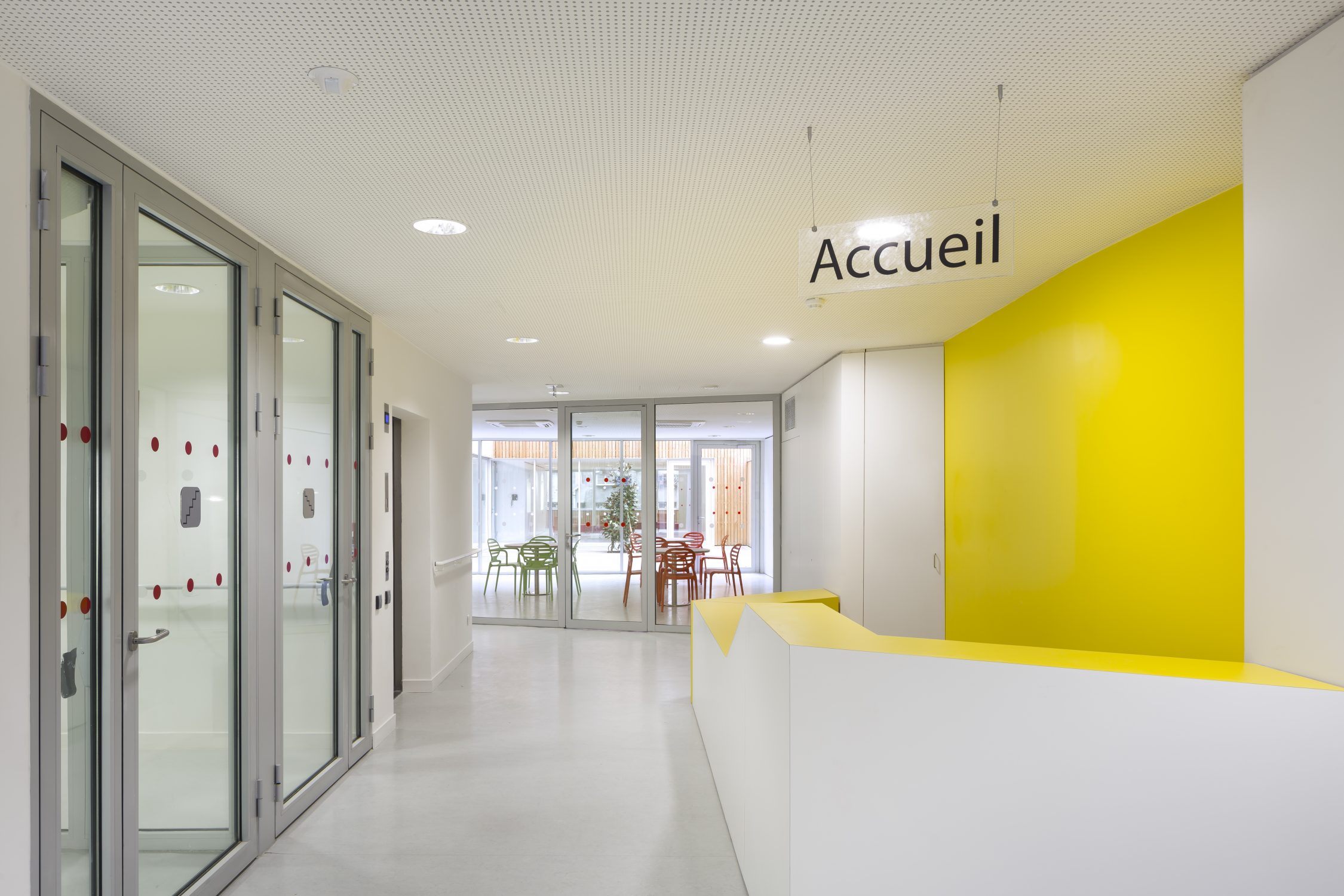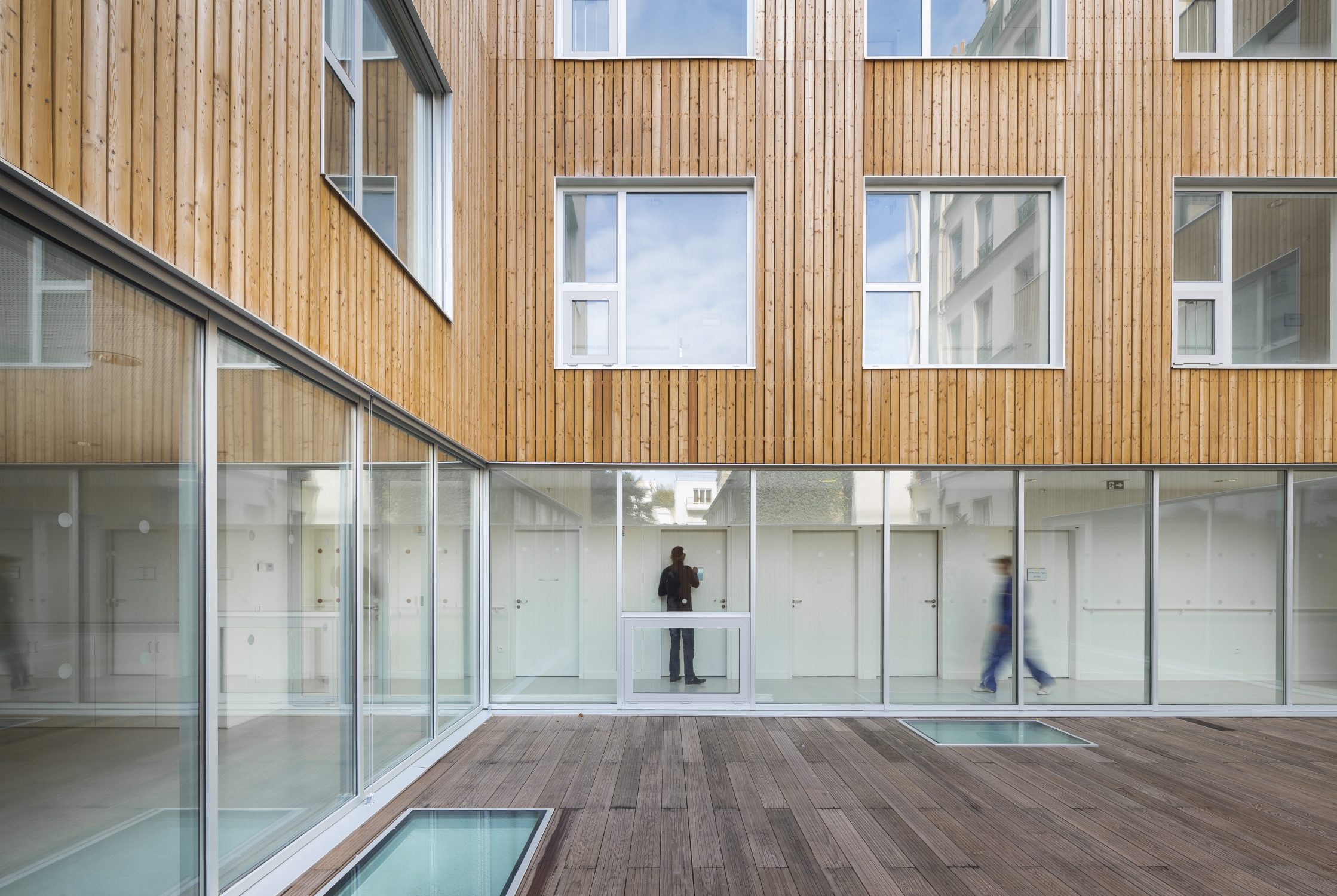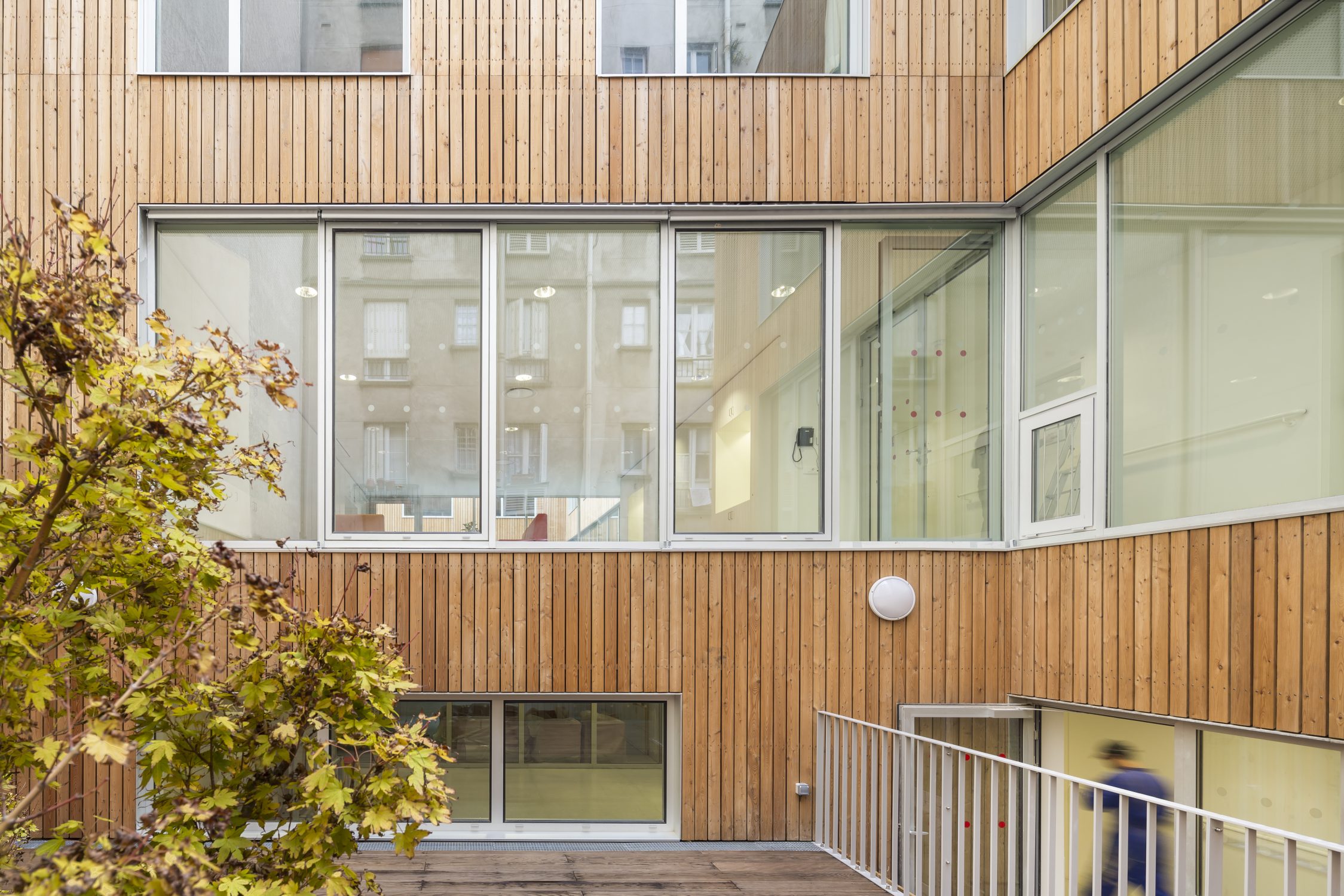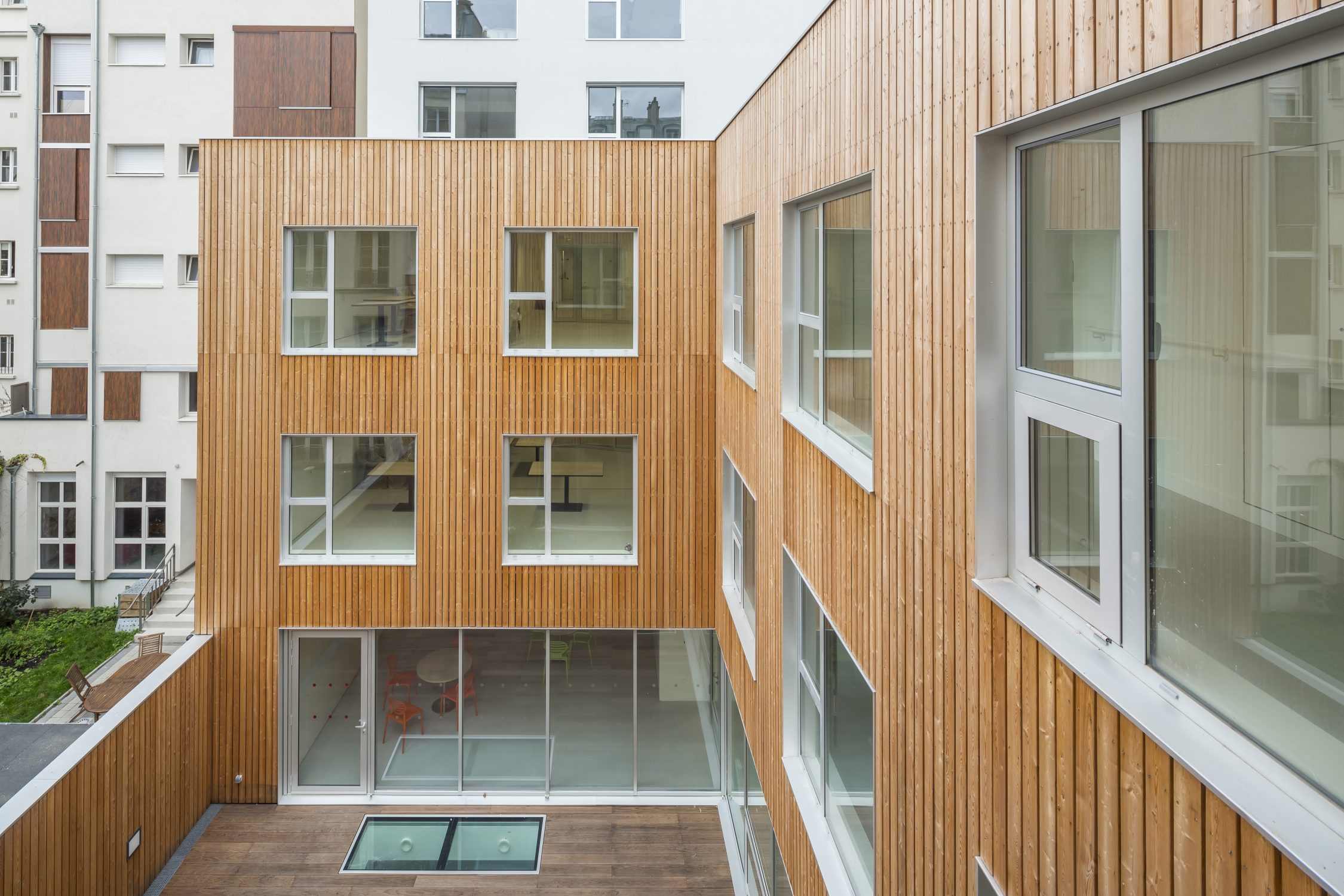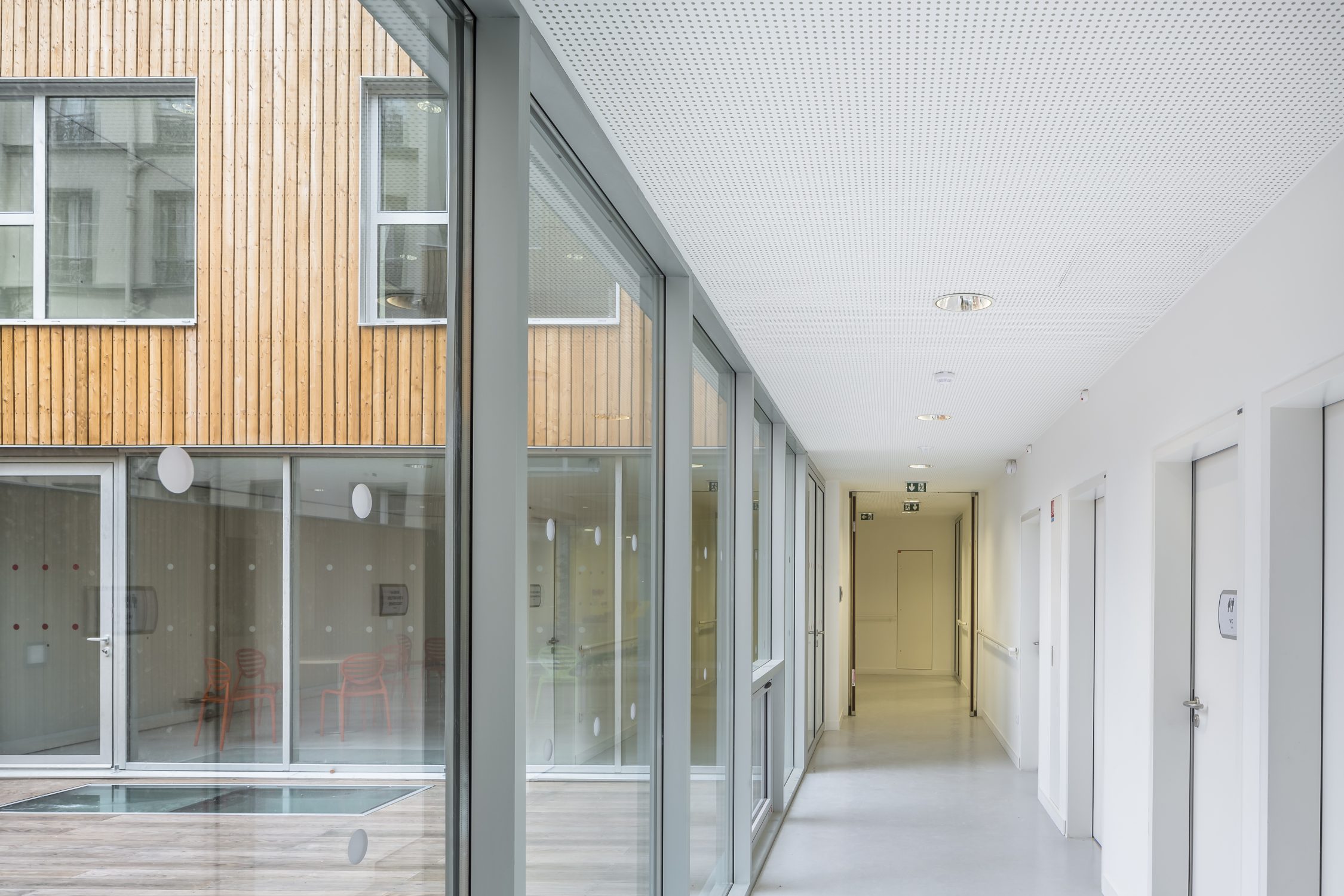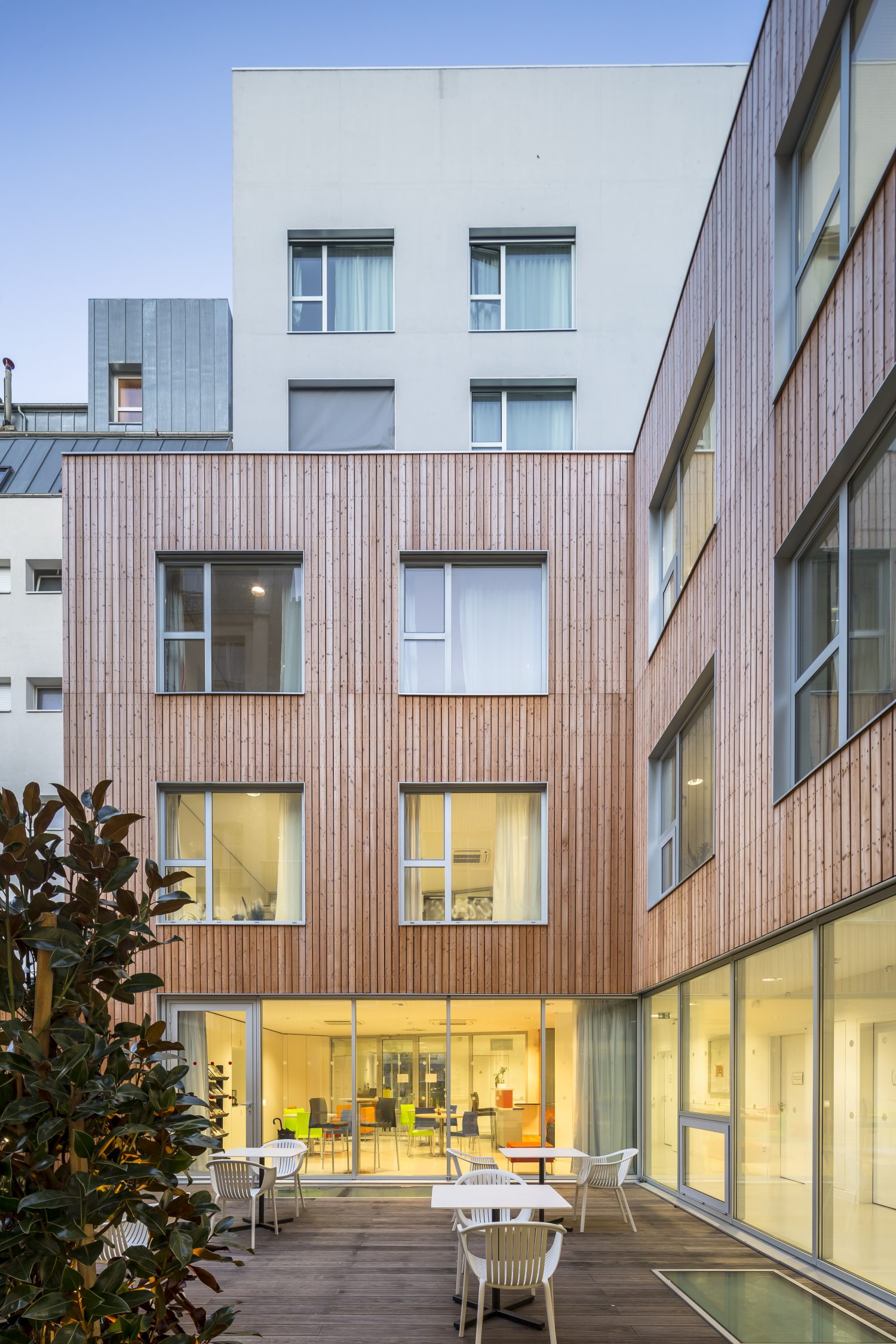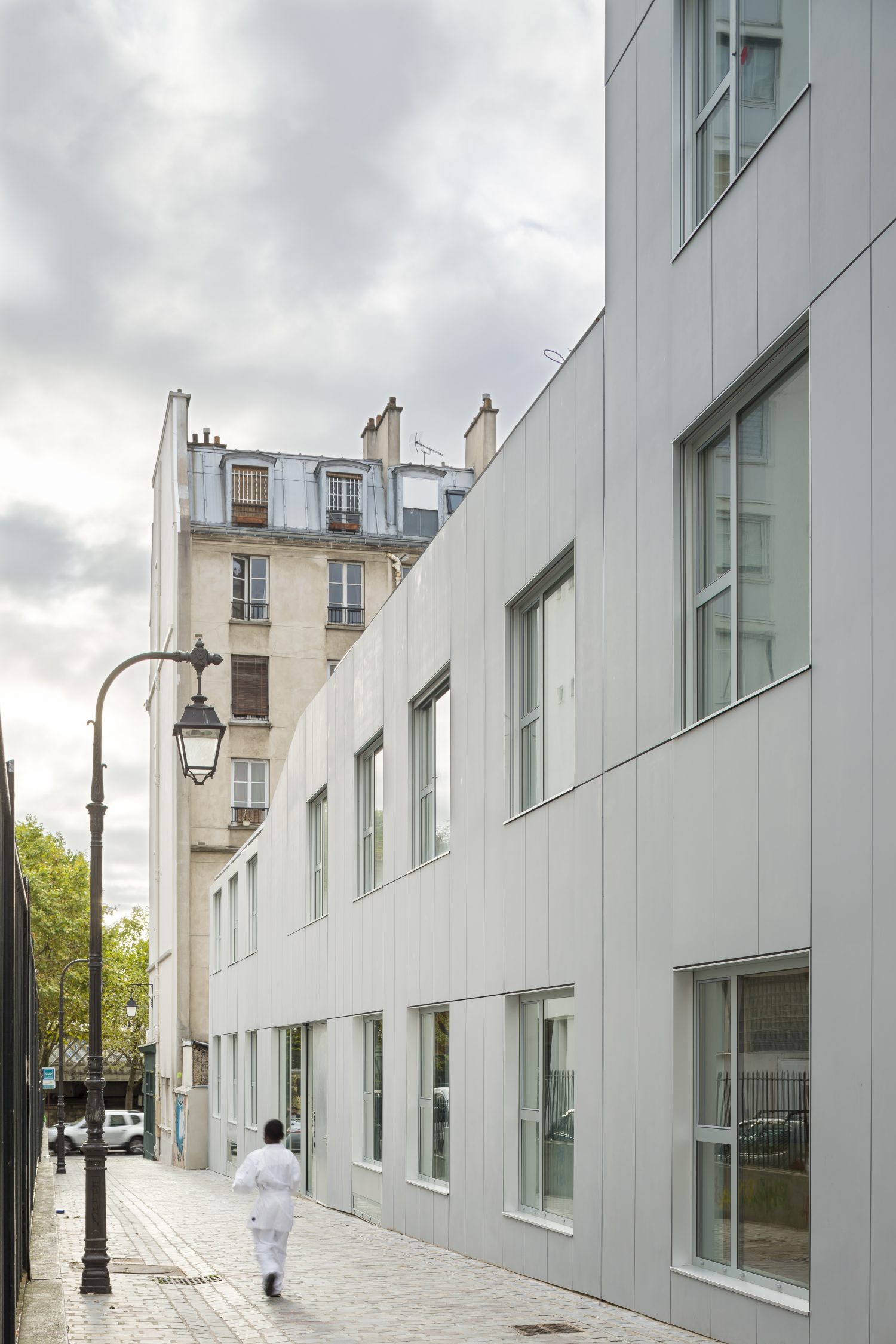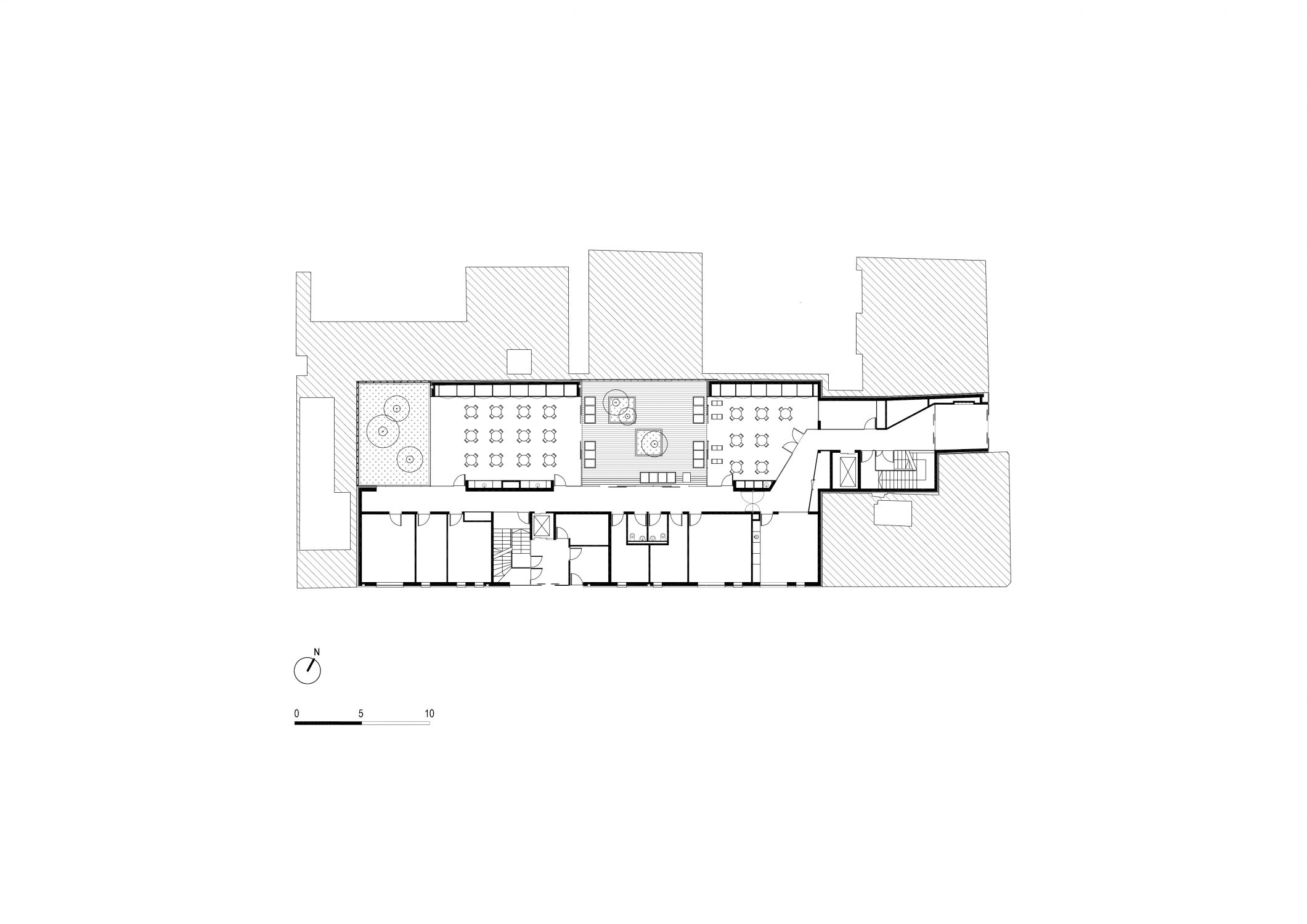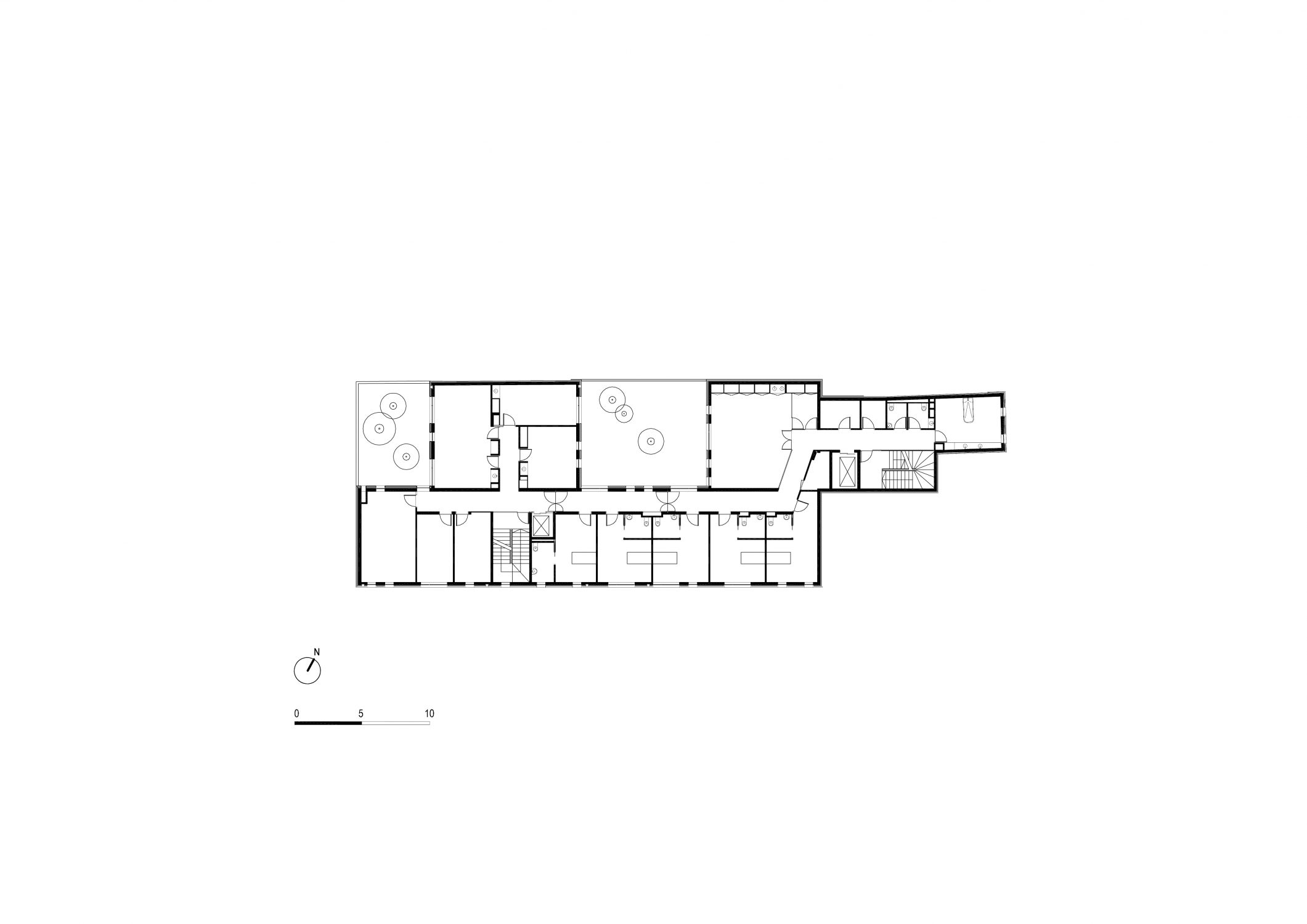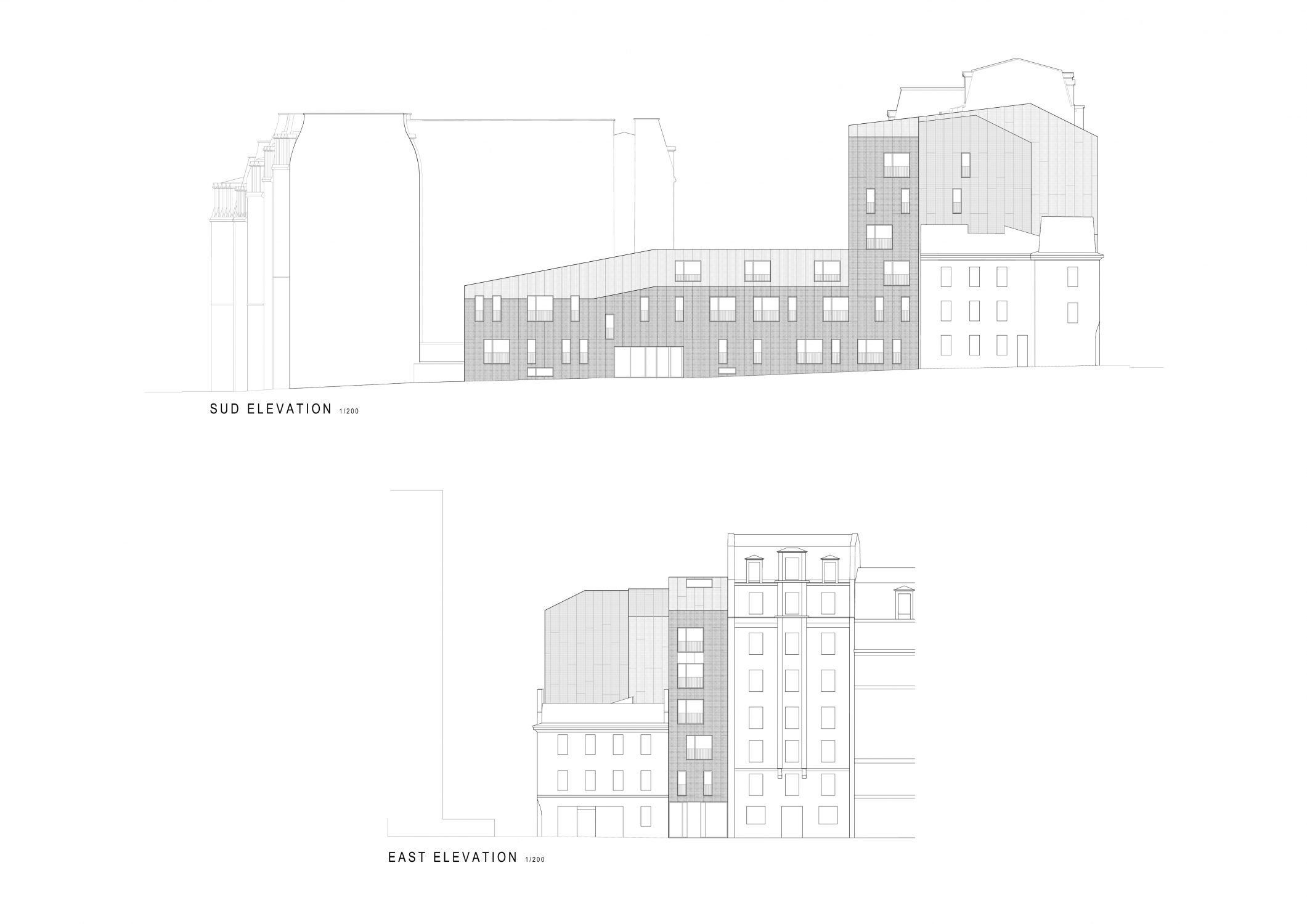 Planchette
Paris
2010 – 2015
New building of 27 dwellings and activities rooms
Complete Mission
Clients The Foundation Amis de l'Atelier / Elogie
Size 2.300 m² / 5.3 M€ht
Engineers OTE / SOCOTEC / Qualiconsult
Labels HQE / BBC.
A modern center for autonomy and inclusiveness of fragile people in the city of Paris. With it bayonet morphology, the site engaged us in a complex architectural exercise. The comfort of the occupants and their relationship with the city were our main concerns. The internal space for circulation ceases to be a "corridor" to become a "path". The architecture seeks duality in the choice and application of materials. On the city side, the skin is made of fiber reinforced concrete of gray color, it shows a neutral appearance, discreet and perennial which gives an urban outfit to the building. On the patios side, the larch wood cladding, which does not require any maintenance, ensures a warm appearance at the sight of the inhabitants.
AZC architects
The competition team was led by Jean François Madec; Valentine Jamet and Stefano Lunardi did the studies; Valentine Jamet, Cécile Conduche and Stefano Lunardi monitored the construction site.