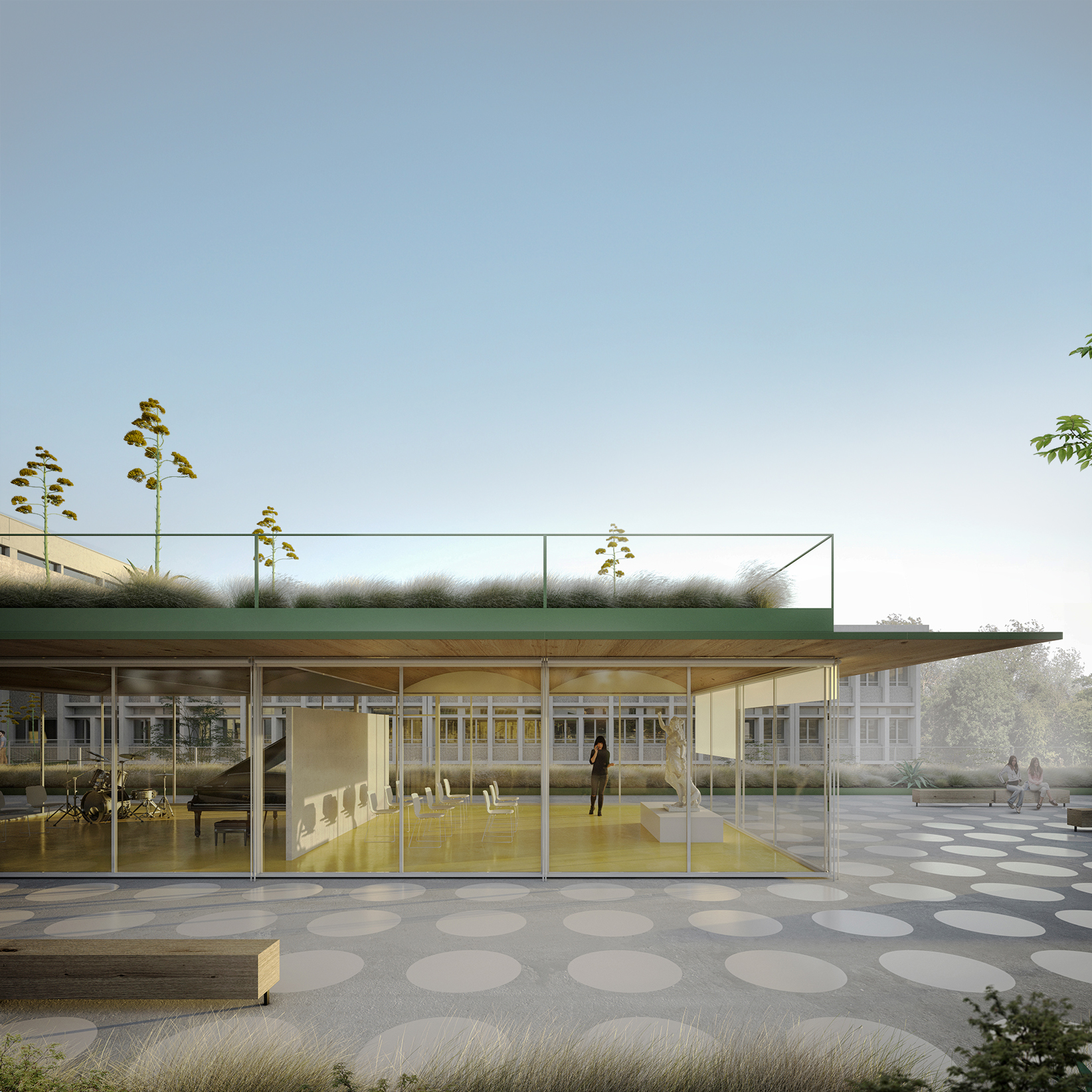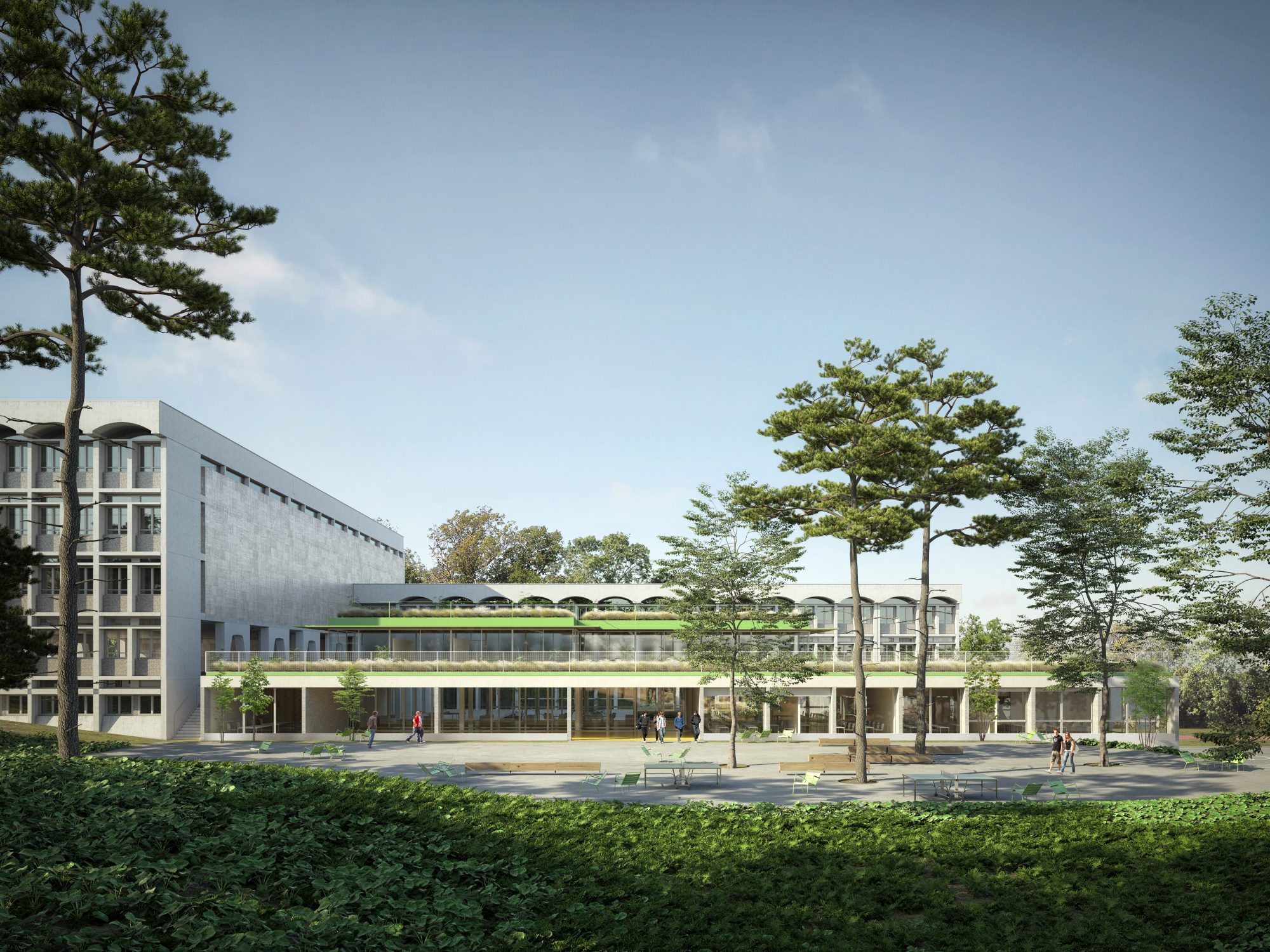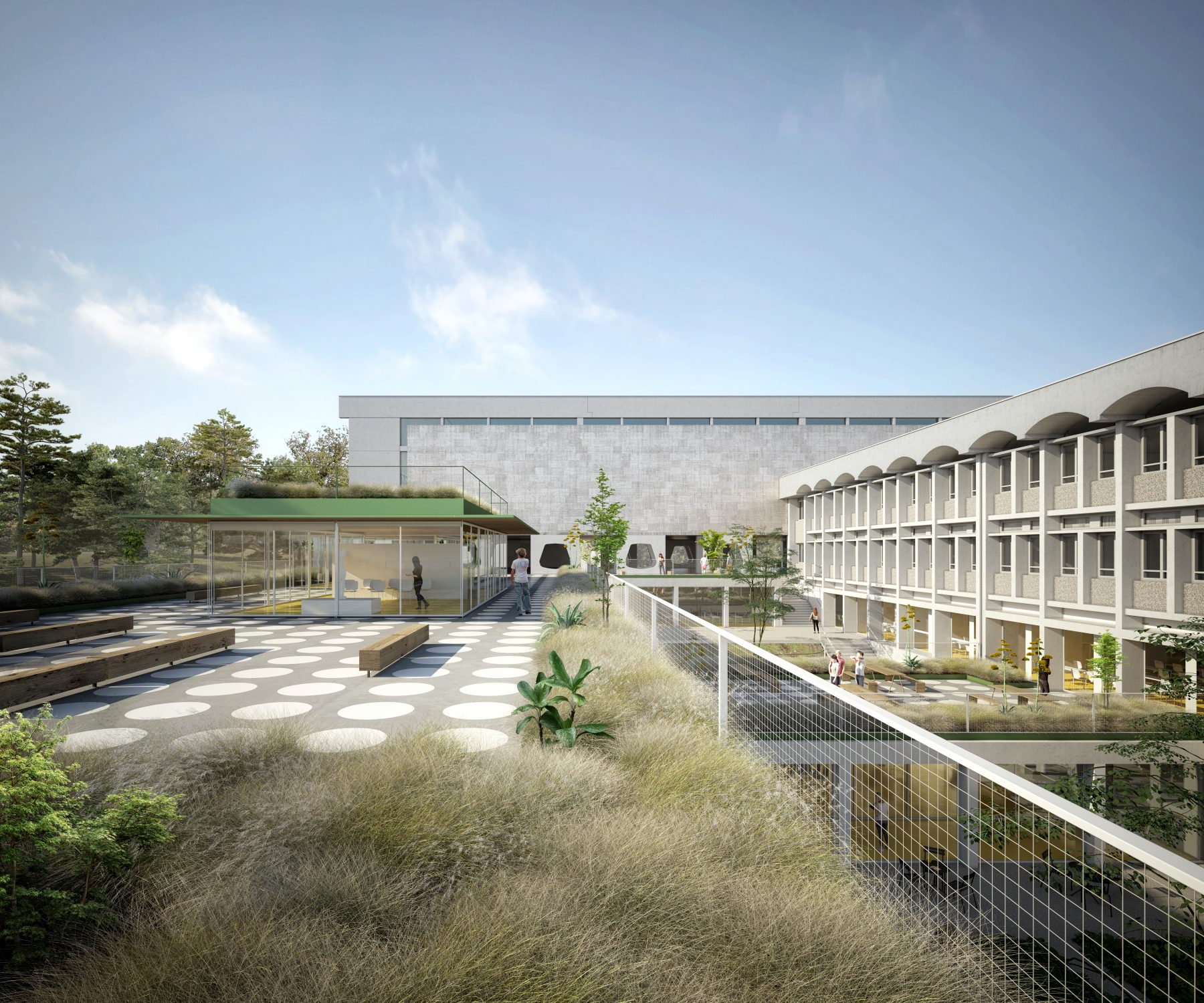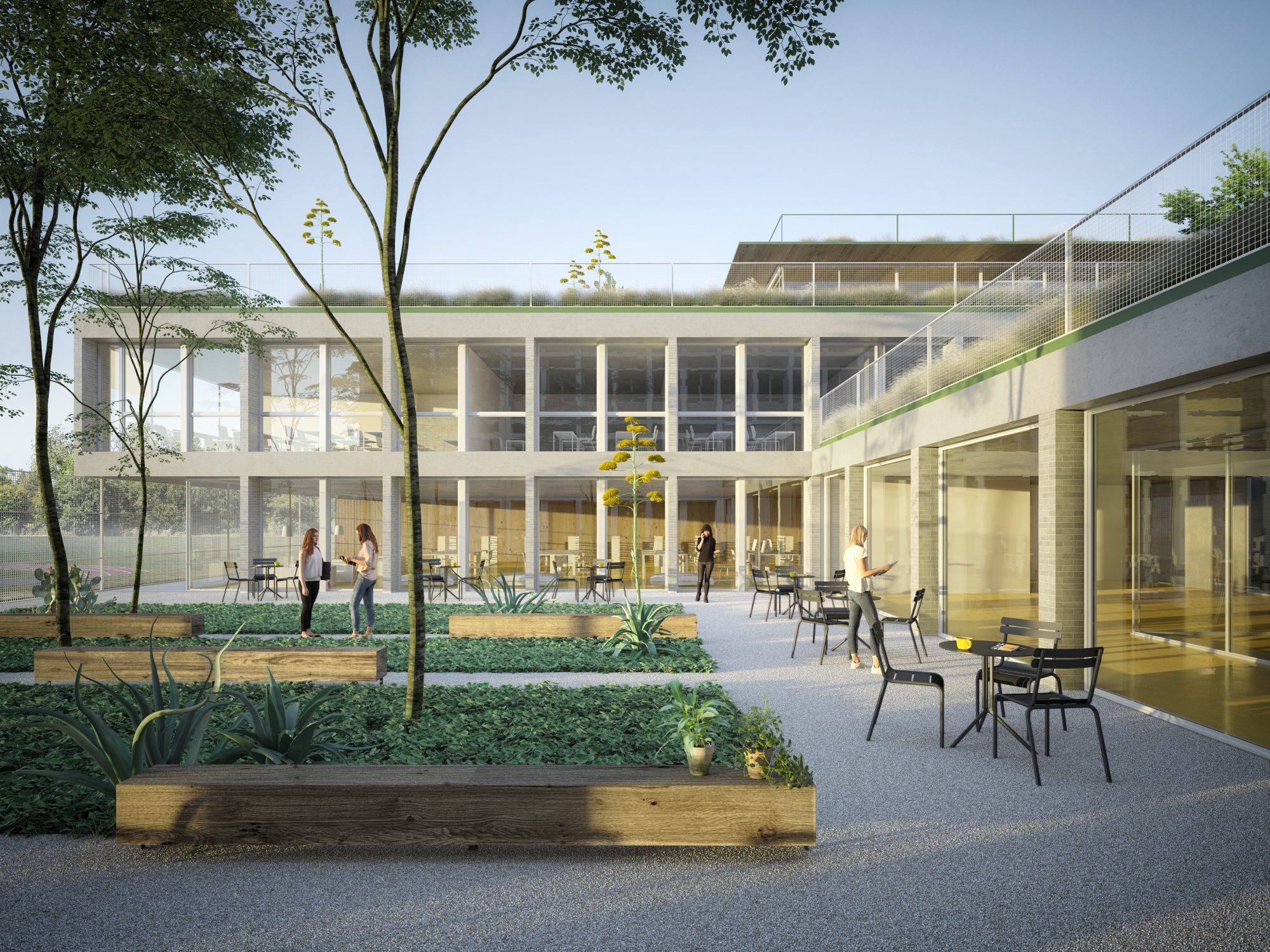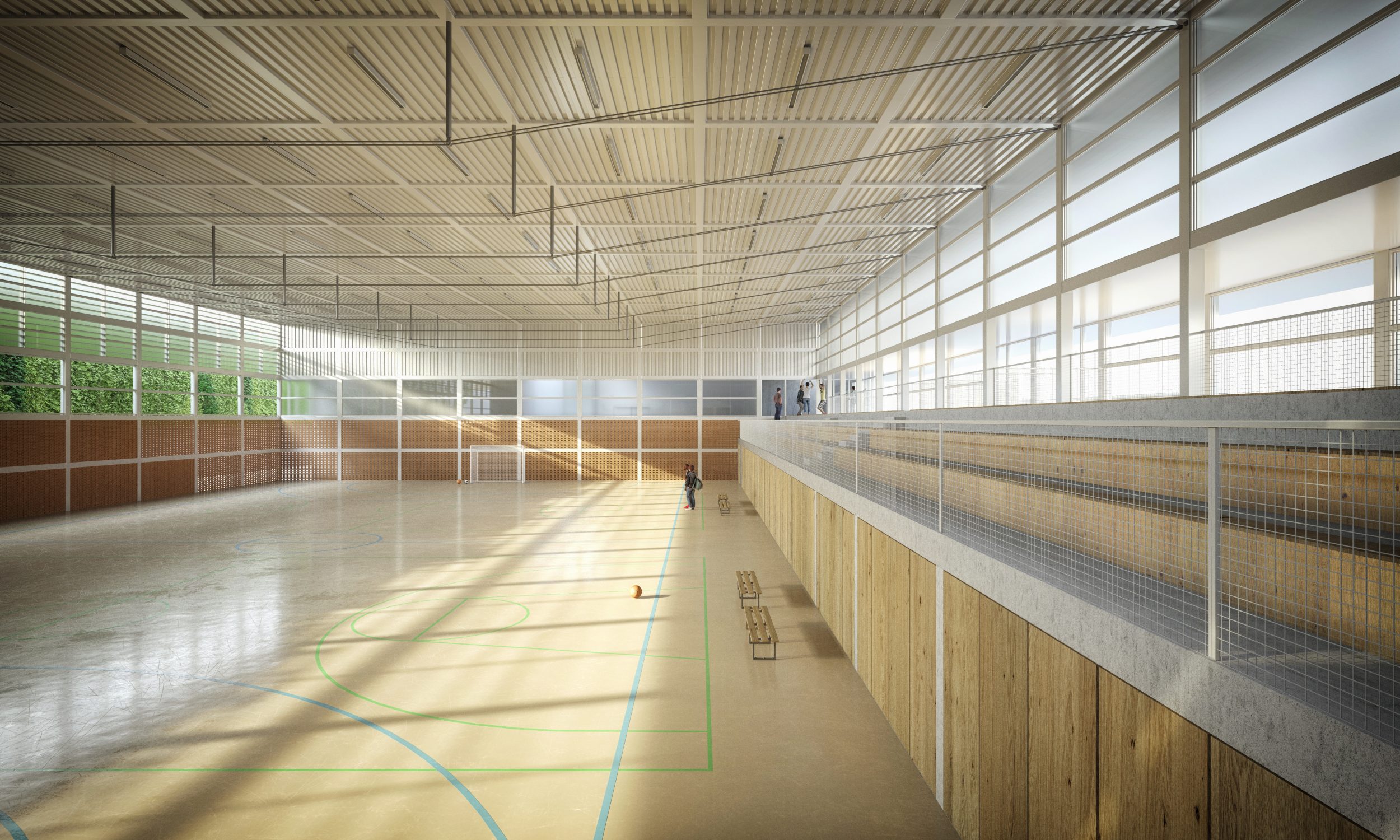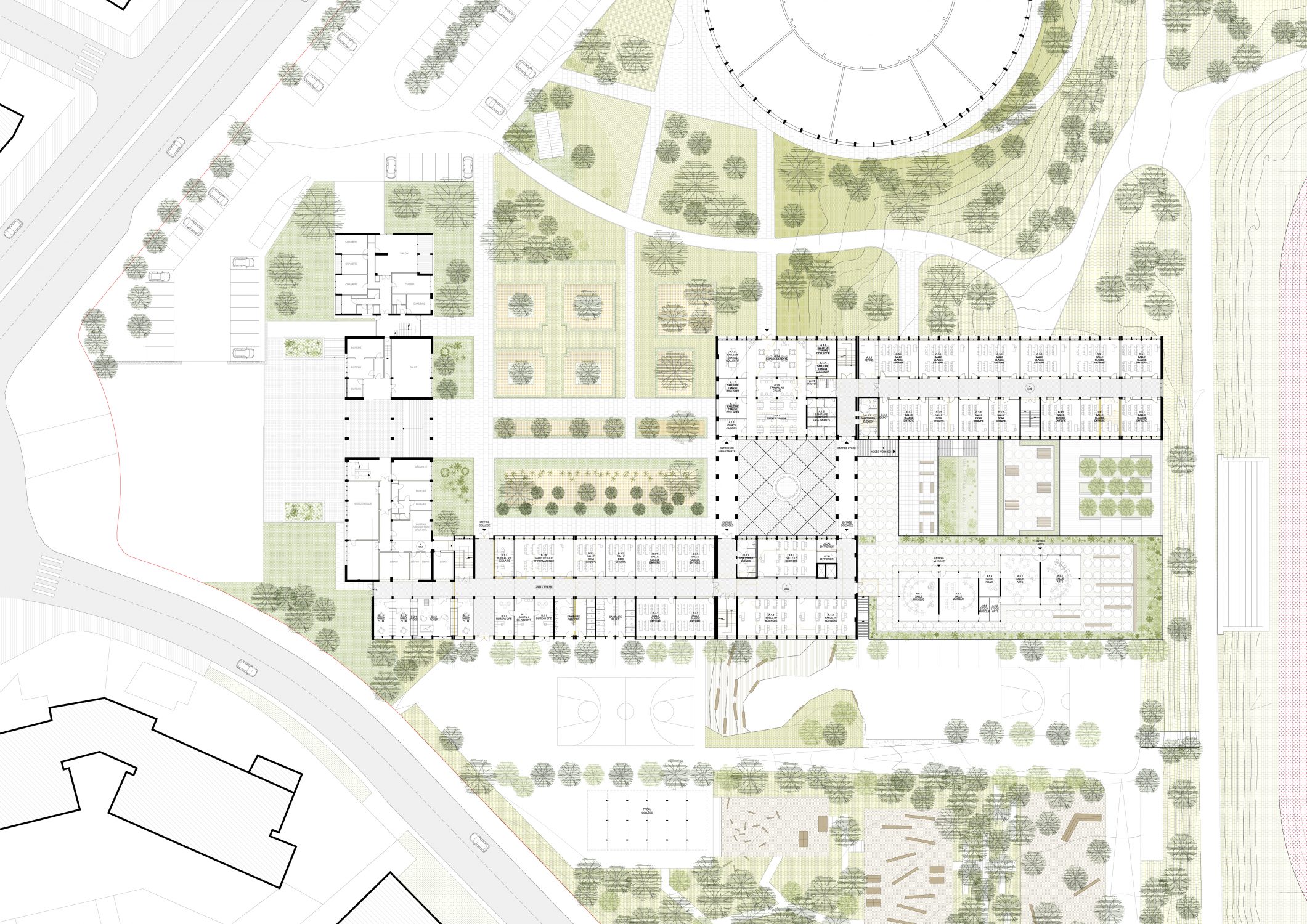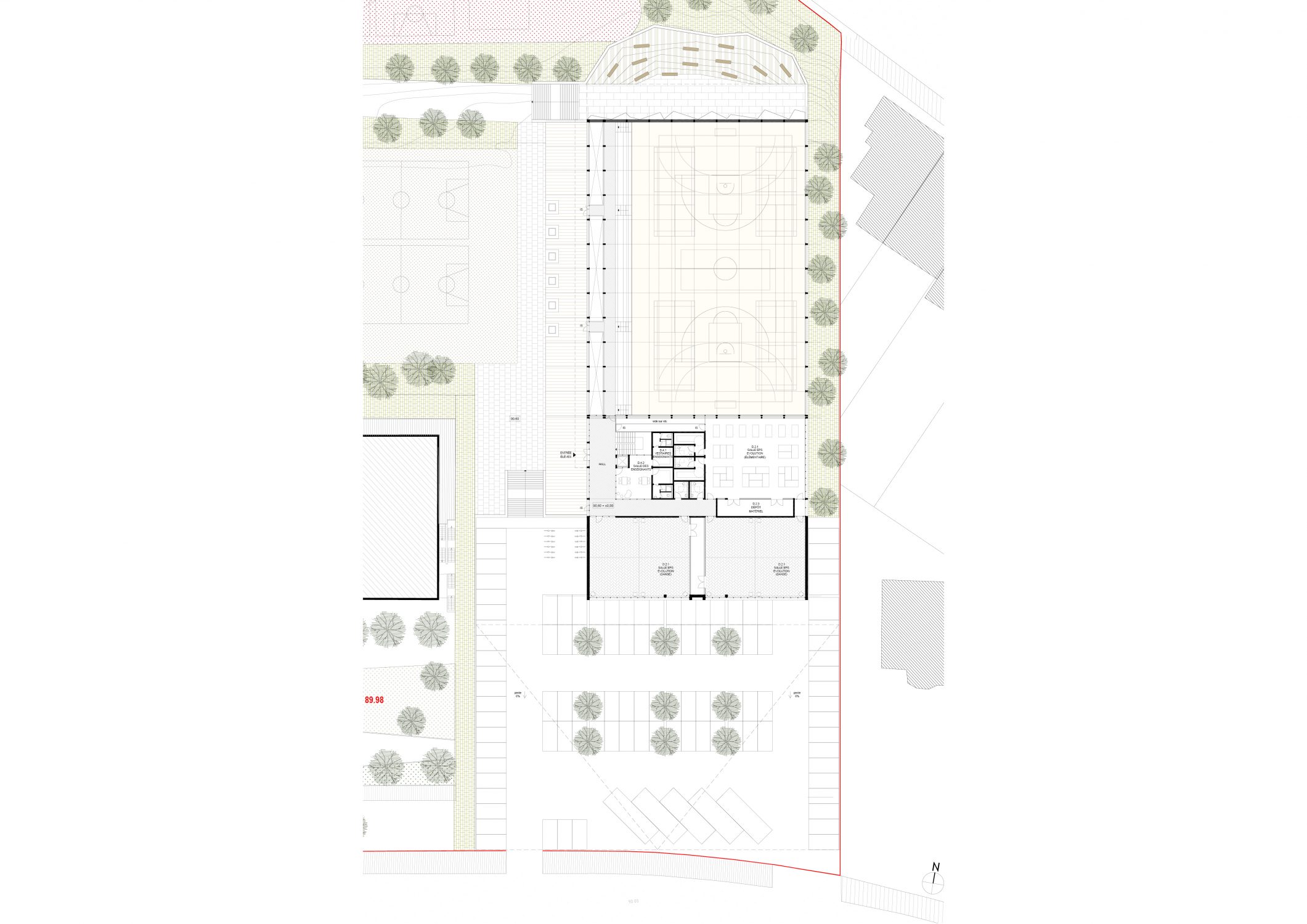 Lycée Français
Madrid, Spain
2018
Renovation, extension of school
and new sports hall
Invited competition
Client Lycée Français de Madrid
Size 17,200 m² / 9 M€
Engineers TFPI
Landscape Woodstock
Associates Codigo Arquitectura.
Our proposal for the expansion of the Lycée Français of Madrid aims not only to provide additional space for teaching, but also to subtly compose with the topography of the site to build an ideal space for the development of generations of students who attend. The site planned for the implementation of the extension is the current yard of the establishment. Taking advantage of the topography, our project proposes a solution that forms a coherent whole with the existing building by creating several sequences consisting of patios, gardens, terraces. The art pavilion is a separate bloc, placed on the roof of the lycée, it differs by its light structure in metal and wood that overflow to protect the interior of the sun's rays. In the south-east part of the site, the project continues with a new sports hall, a volume that fits into the topography to limit the visual impact and integrate into the landscape.
AZC architects
The competition team was led by Gwenaël Loubes with Alexandru Vasiliu, Filippo Cossa Majno di Capriglio, Simon Ugolin, Marie Doncieu, Caterina Rendo, Jagoda Cyrbus.