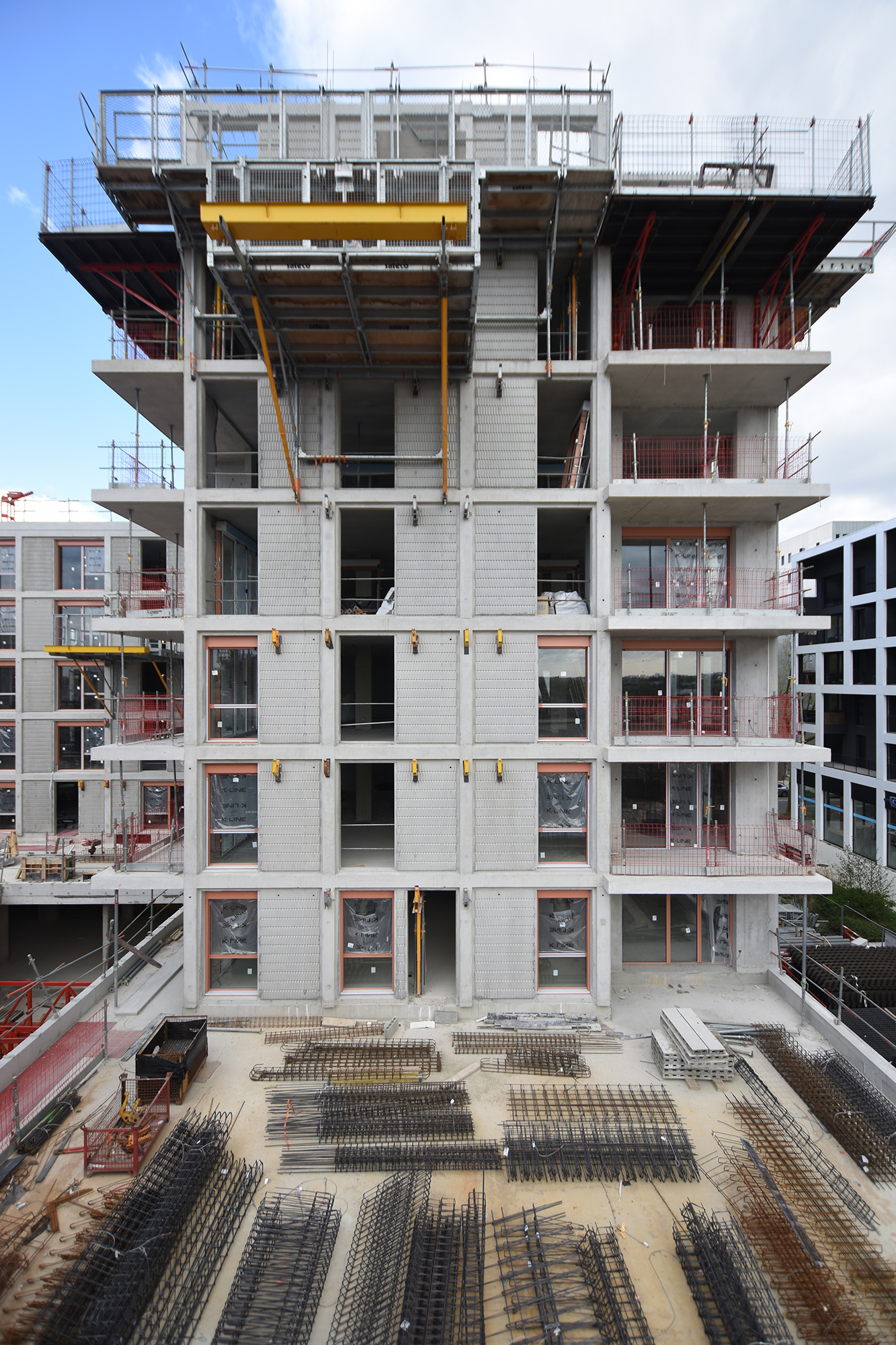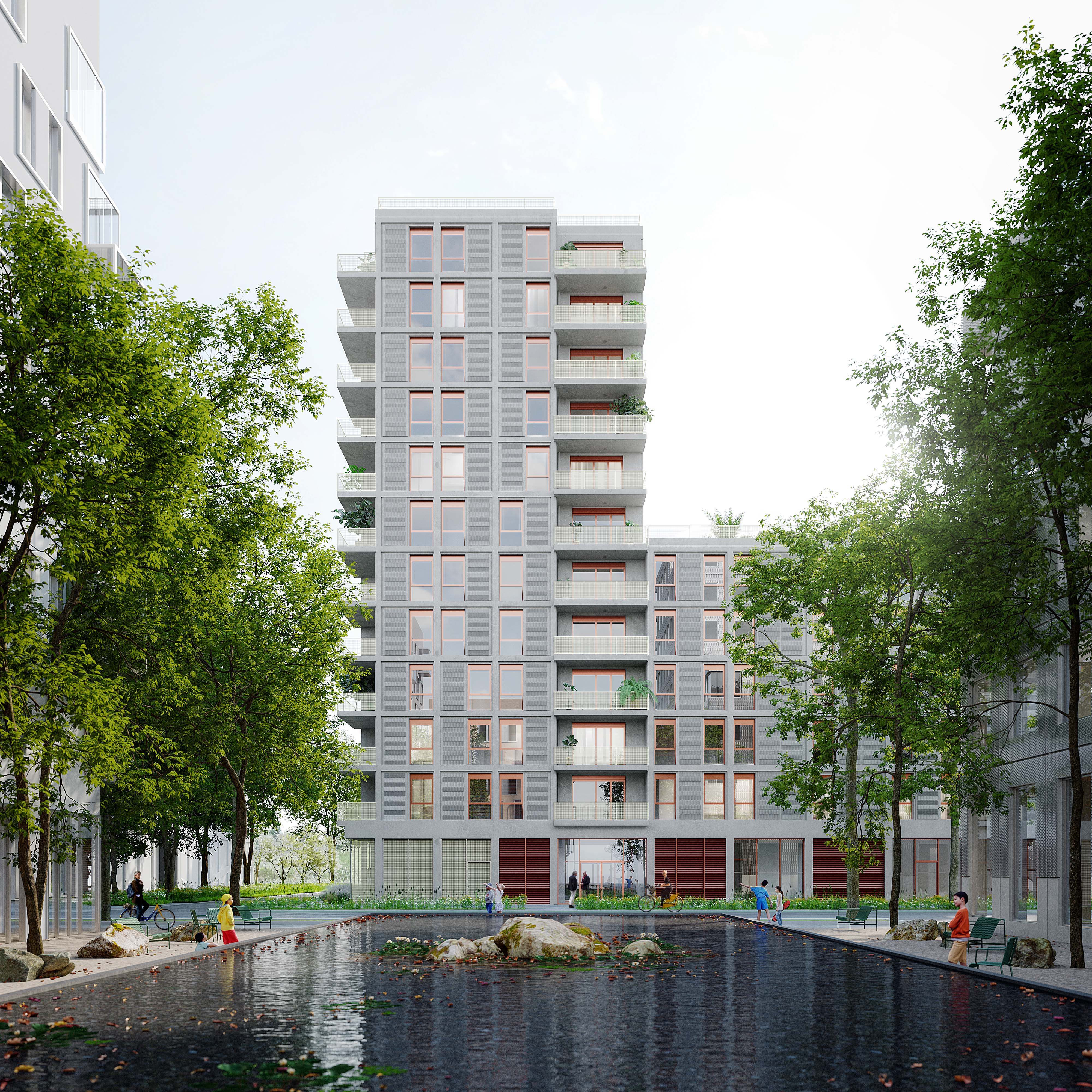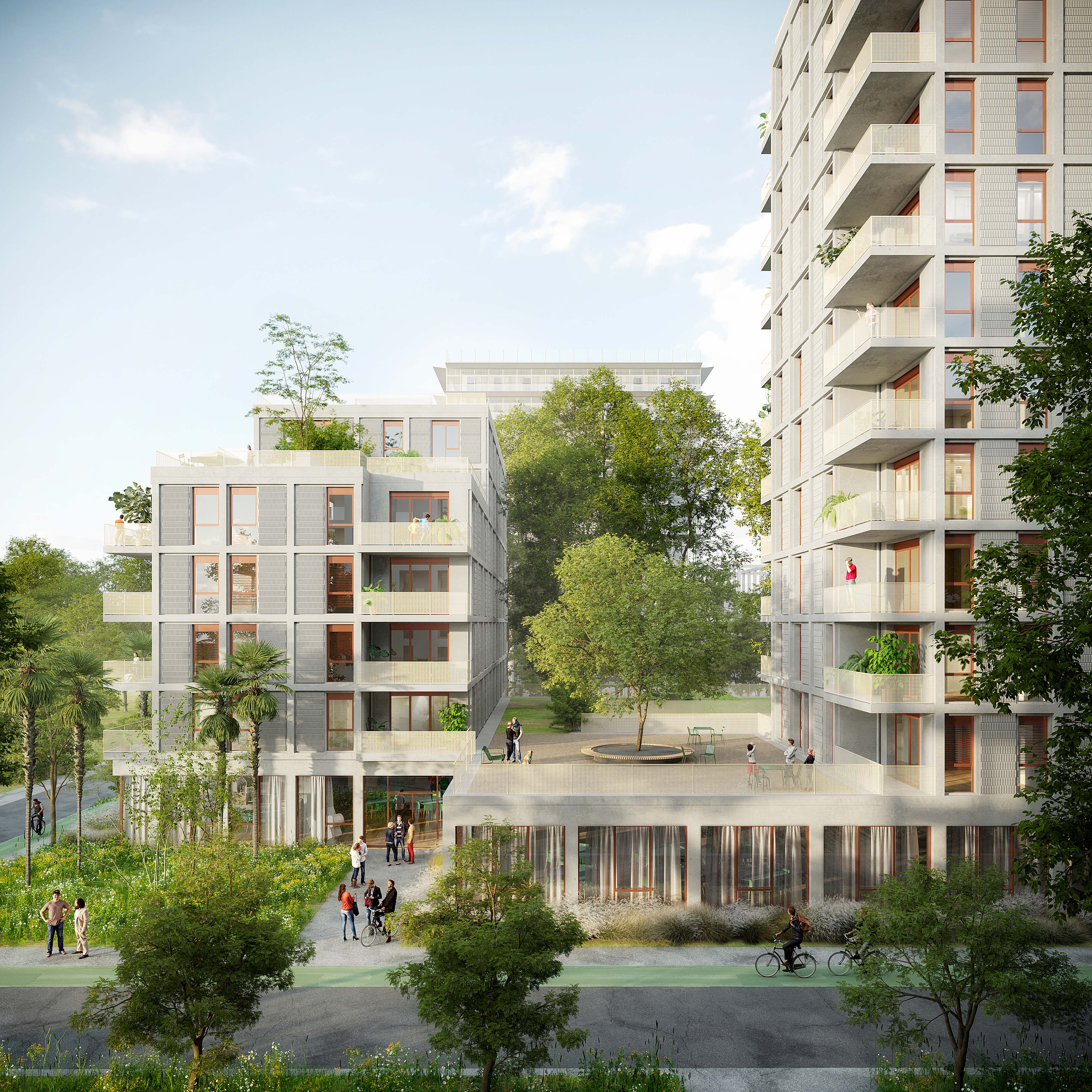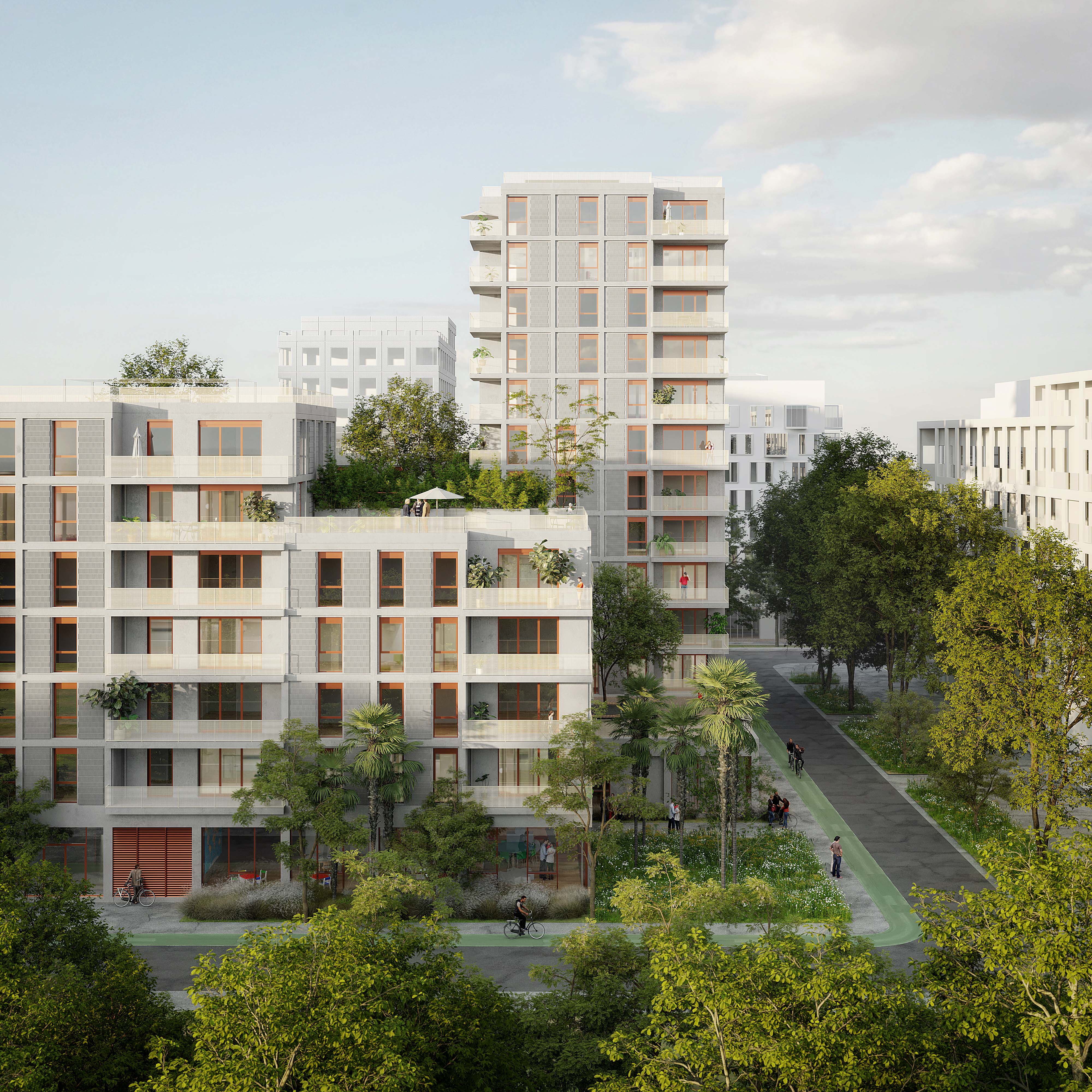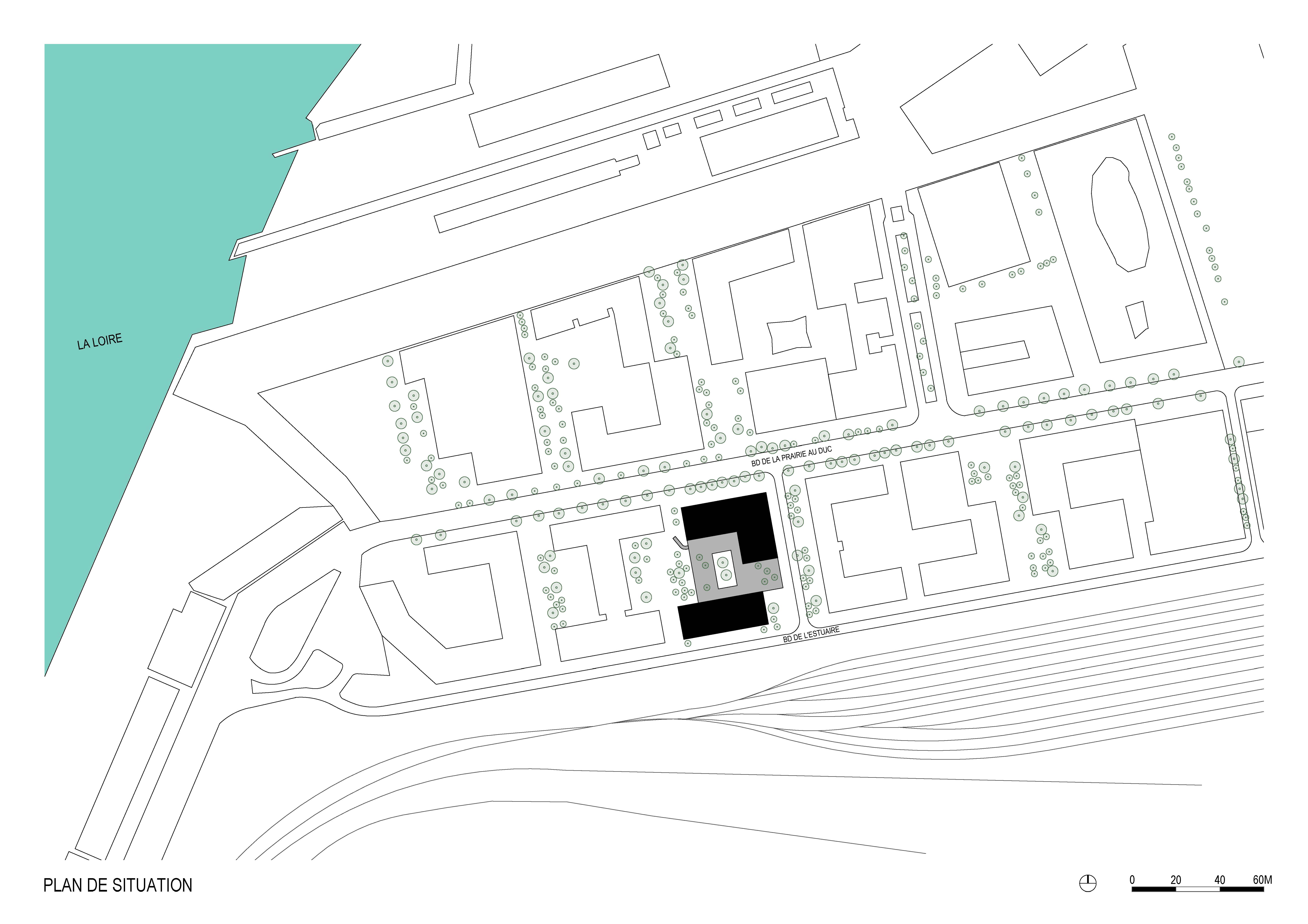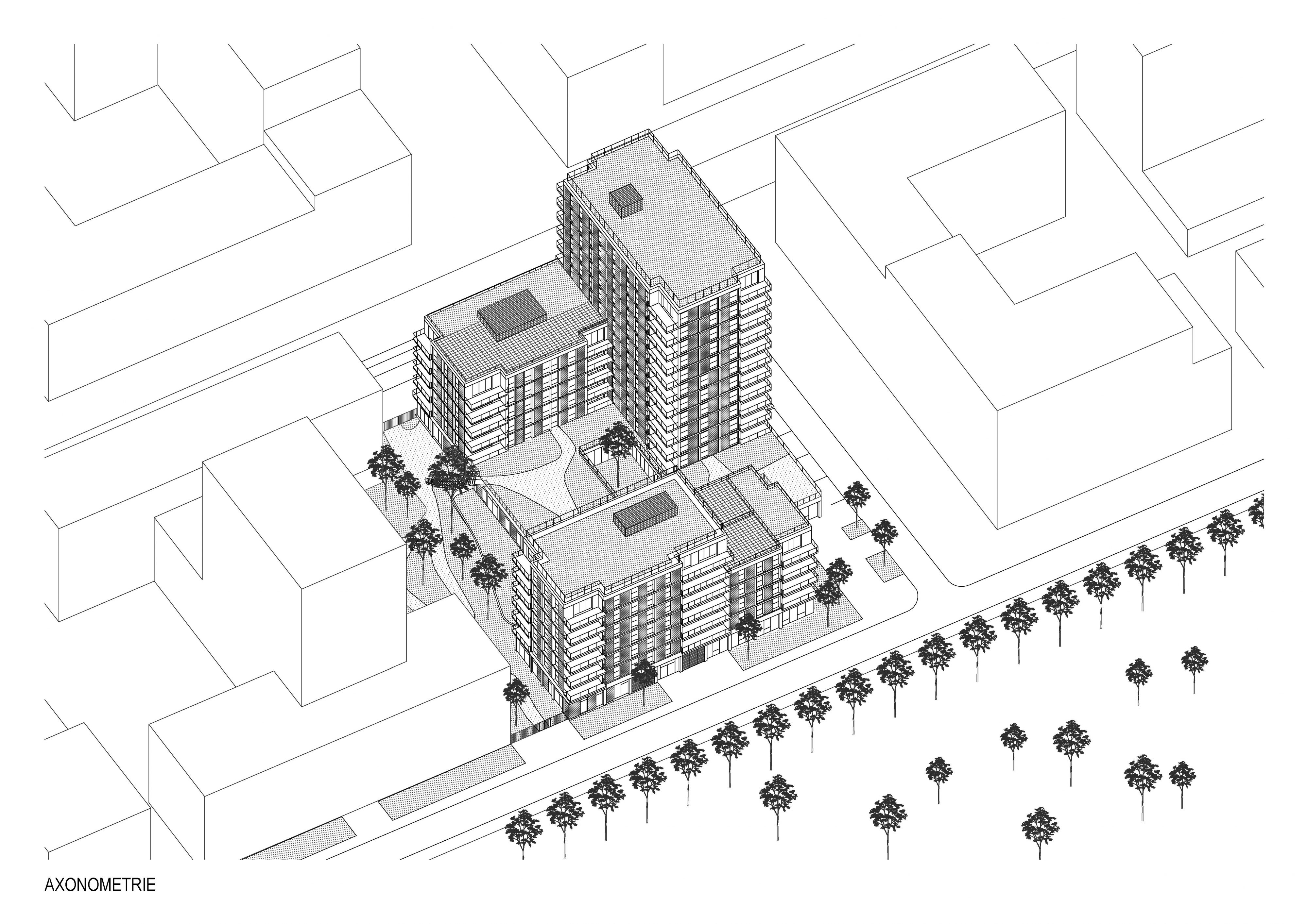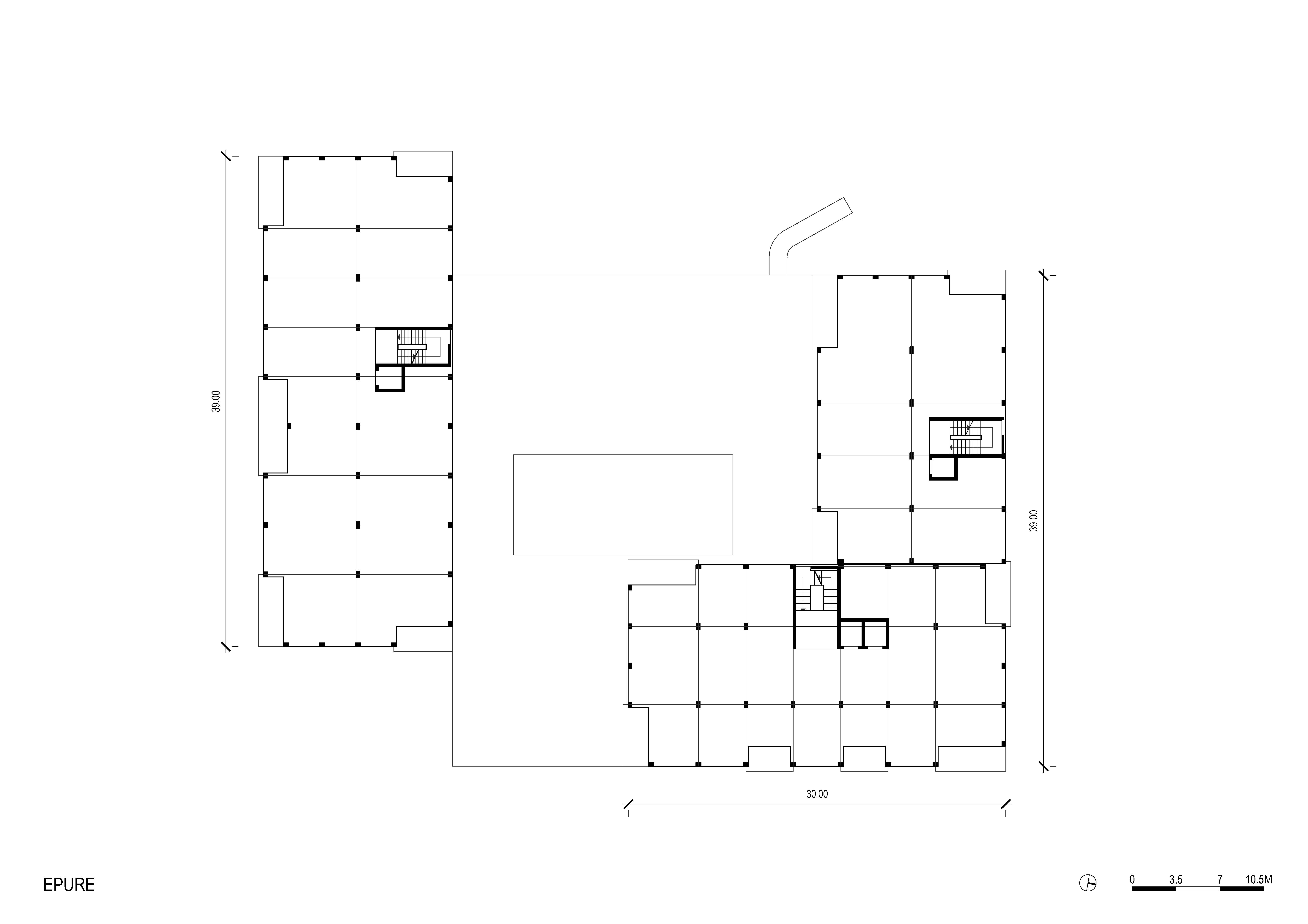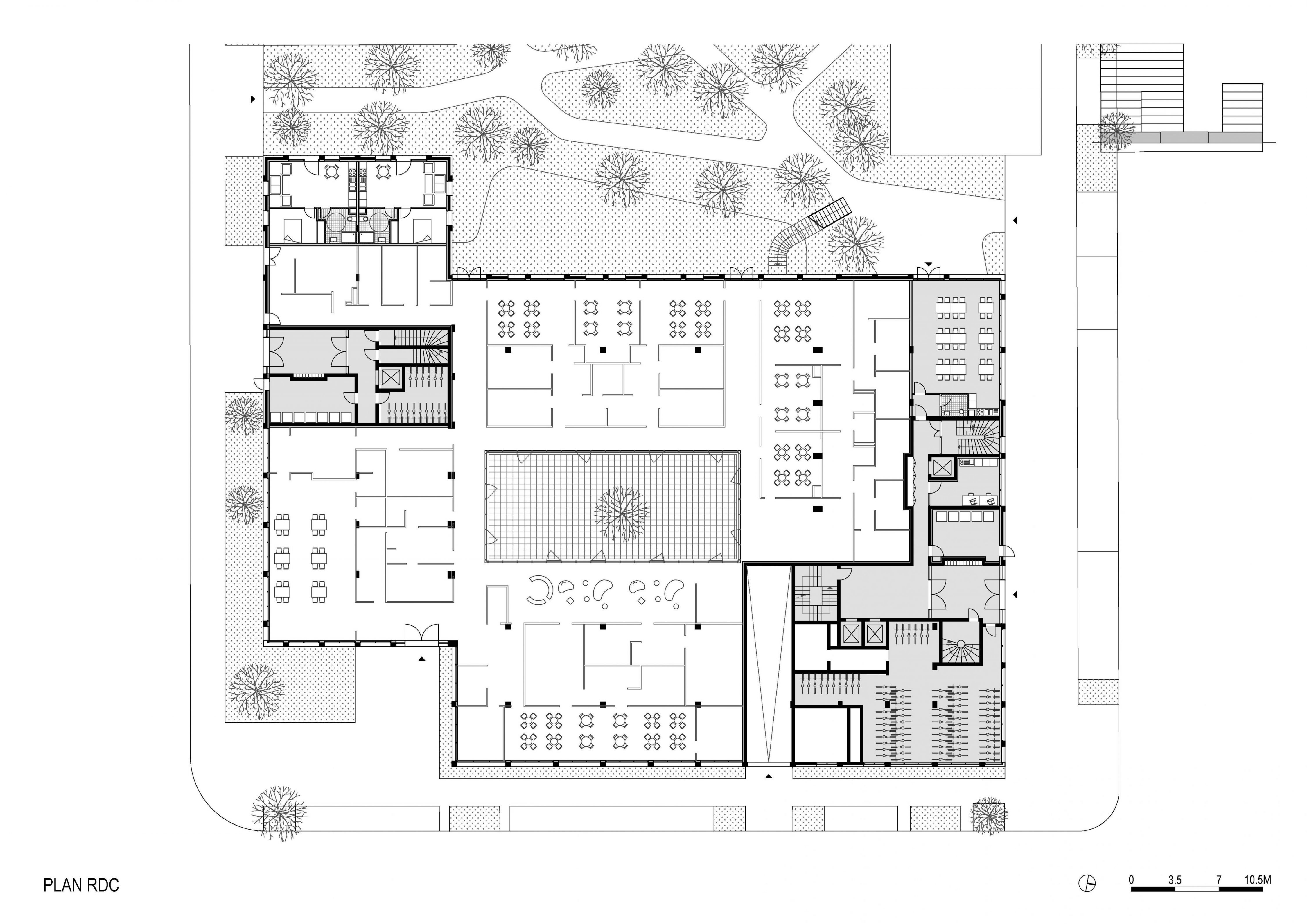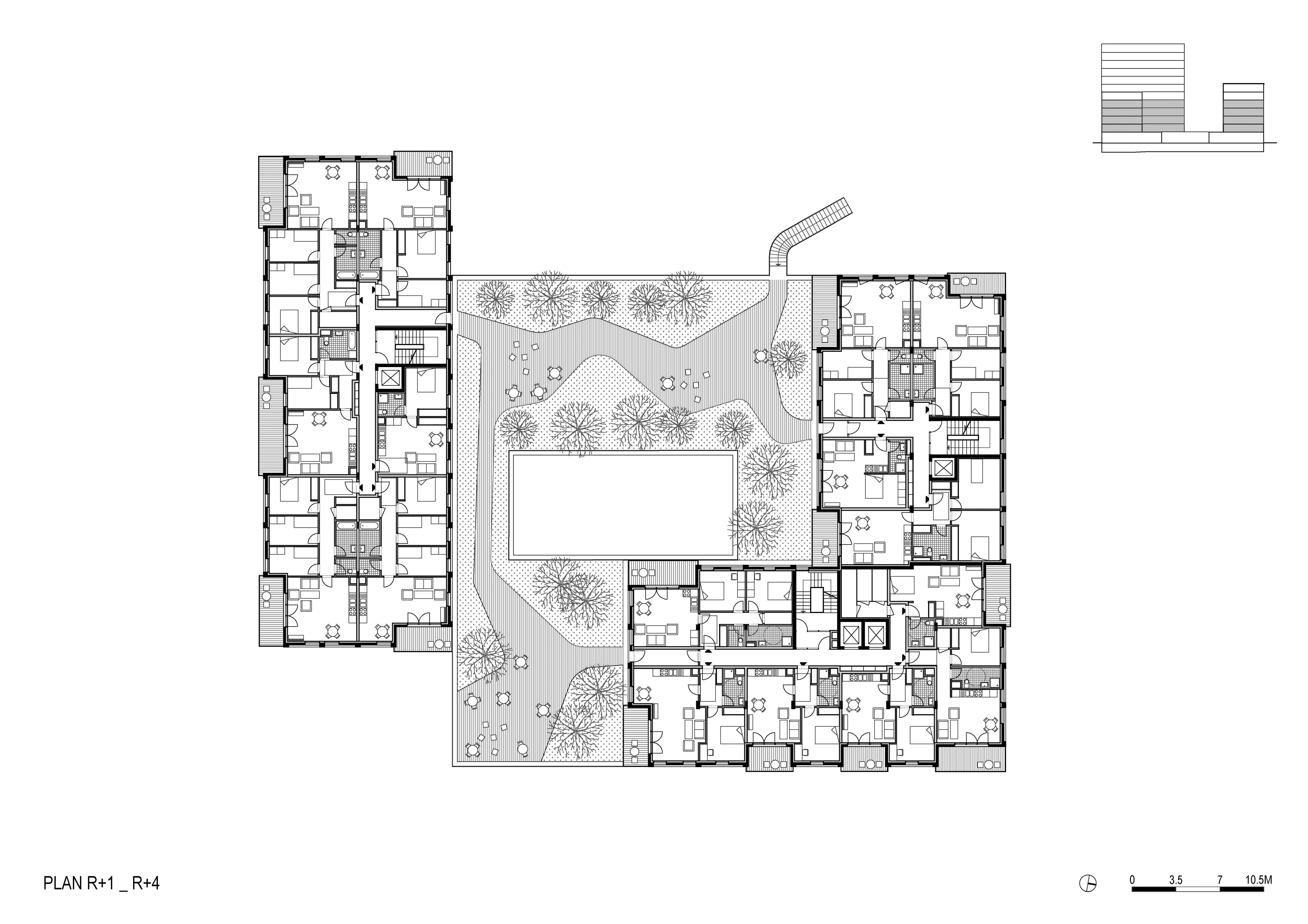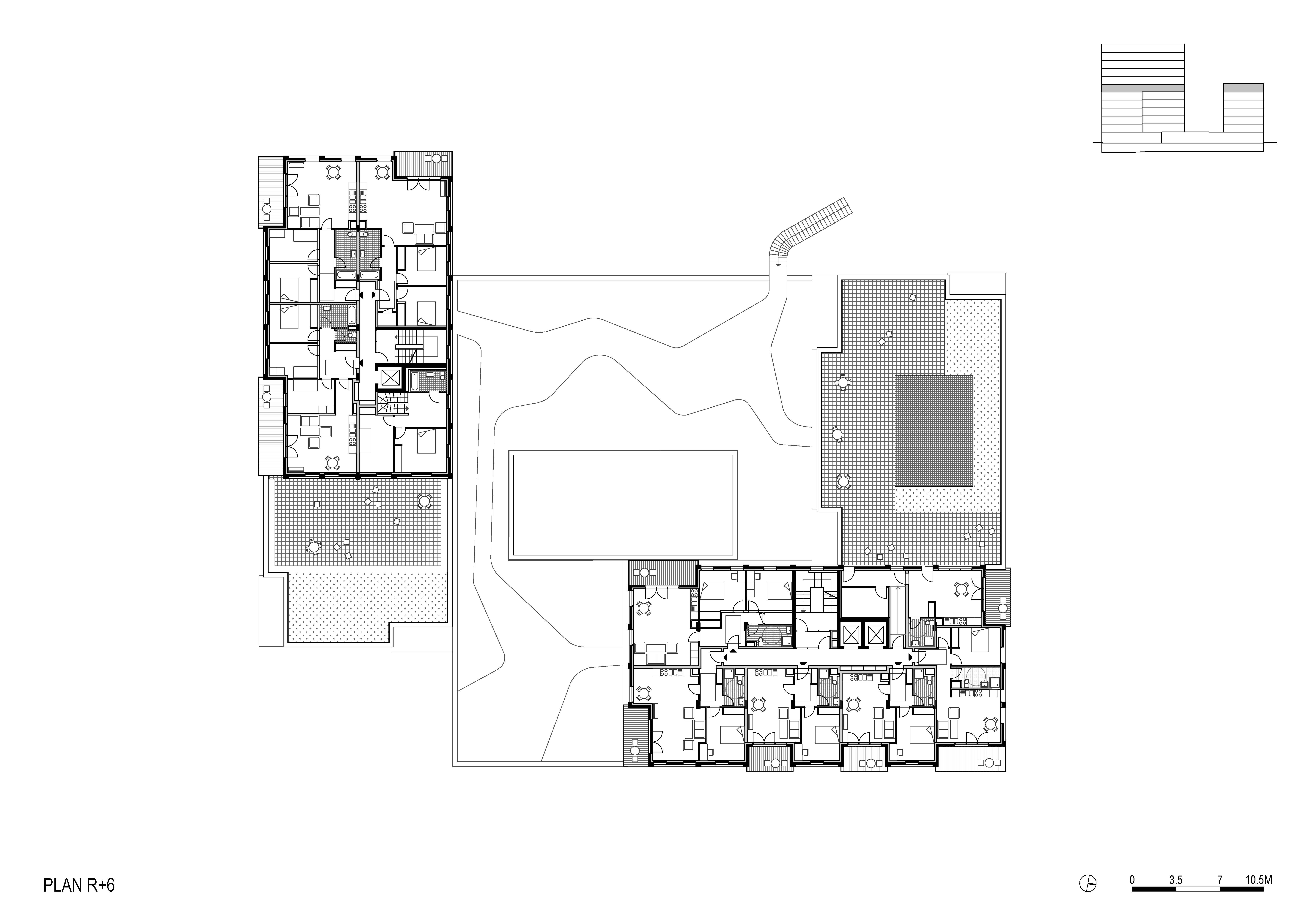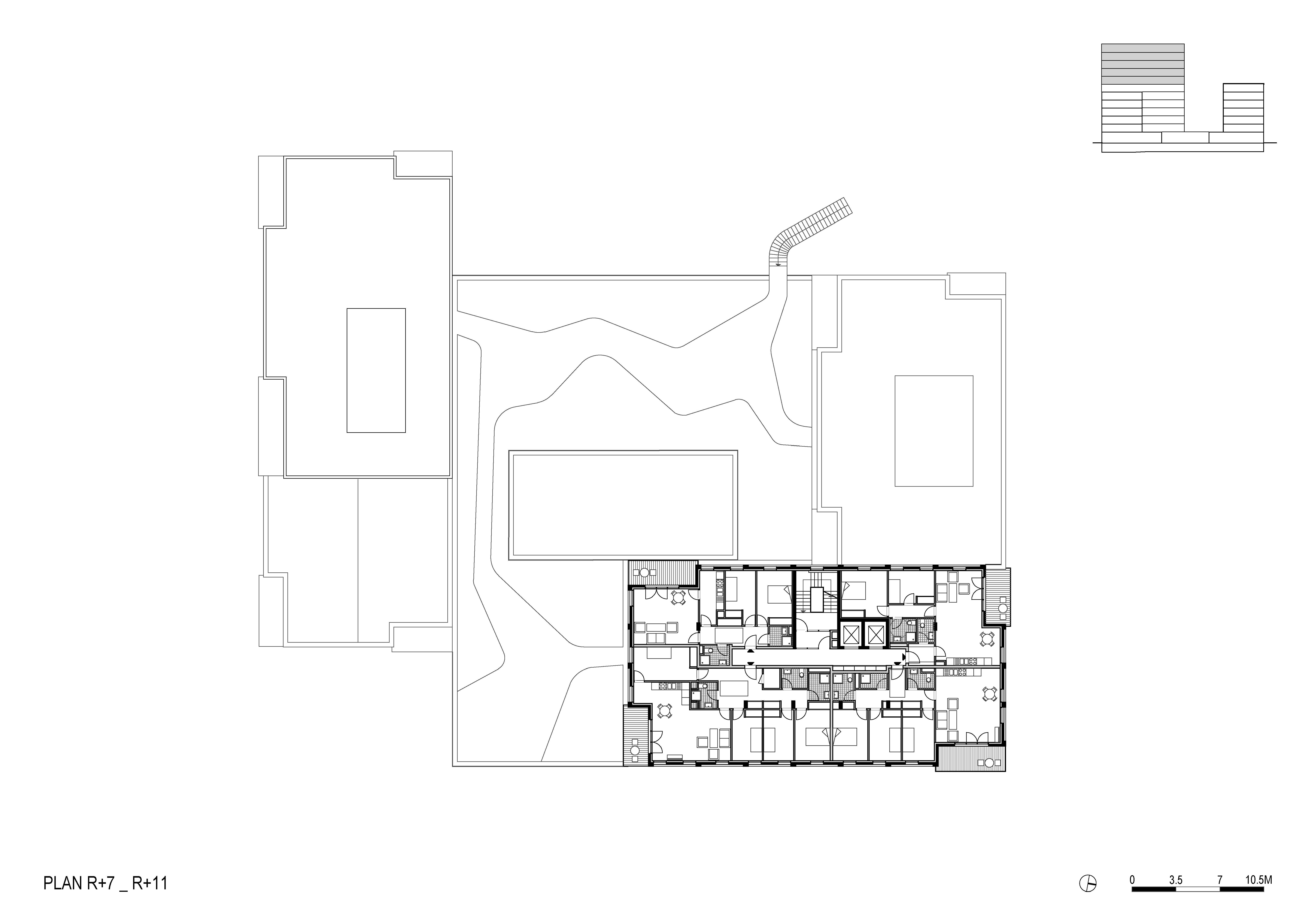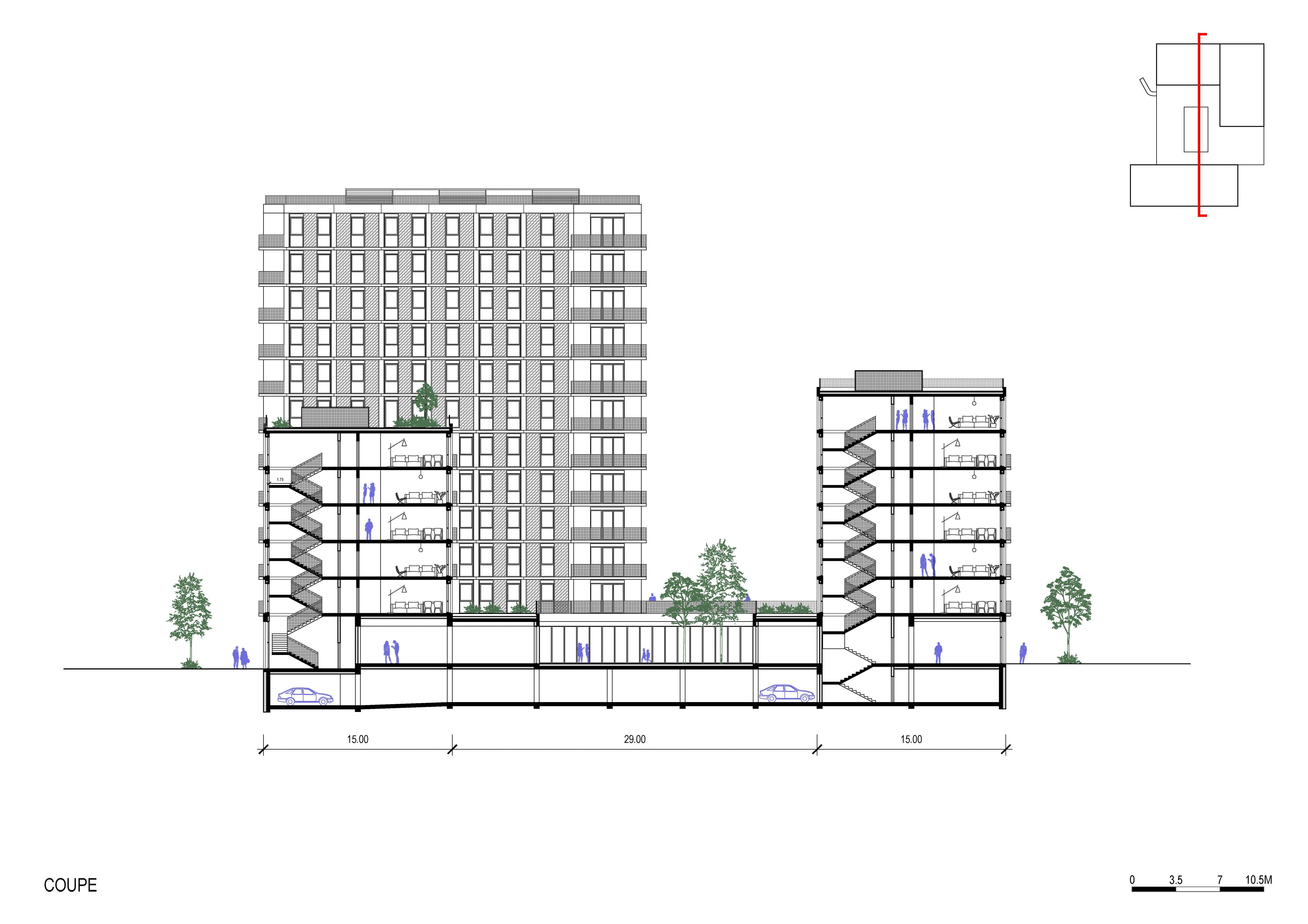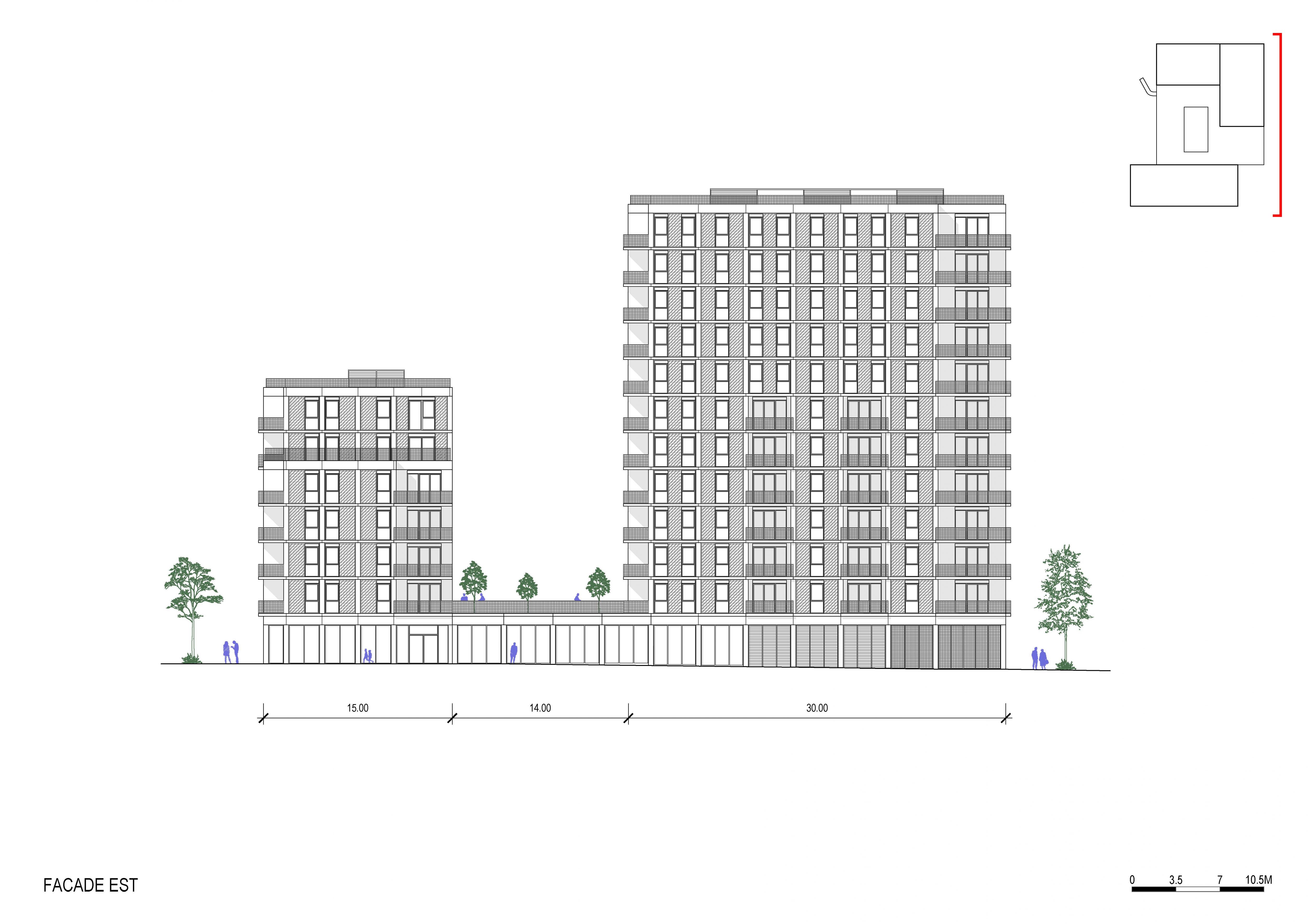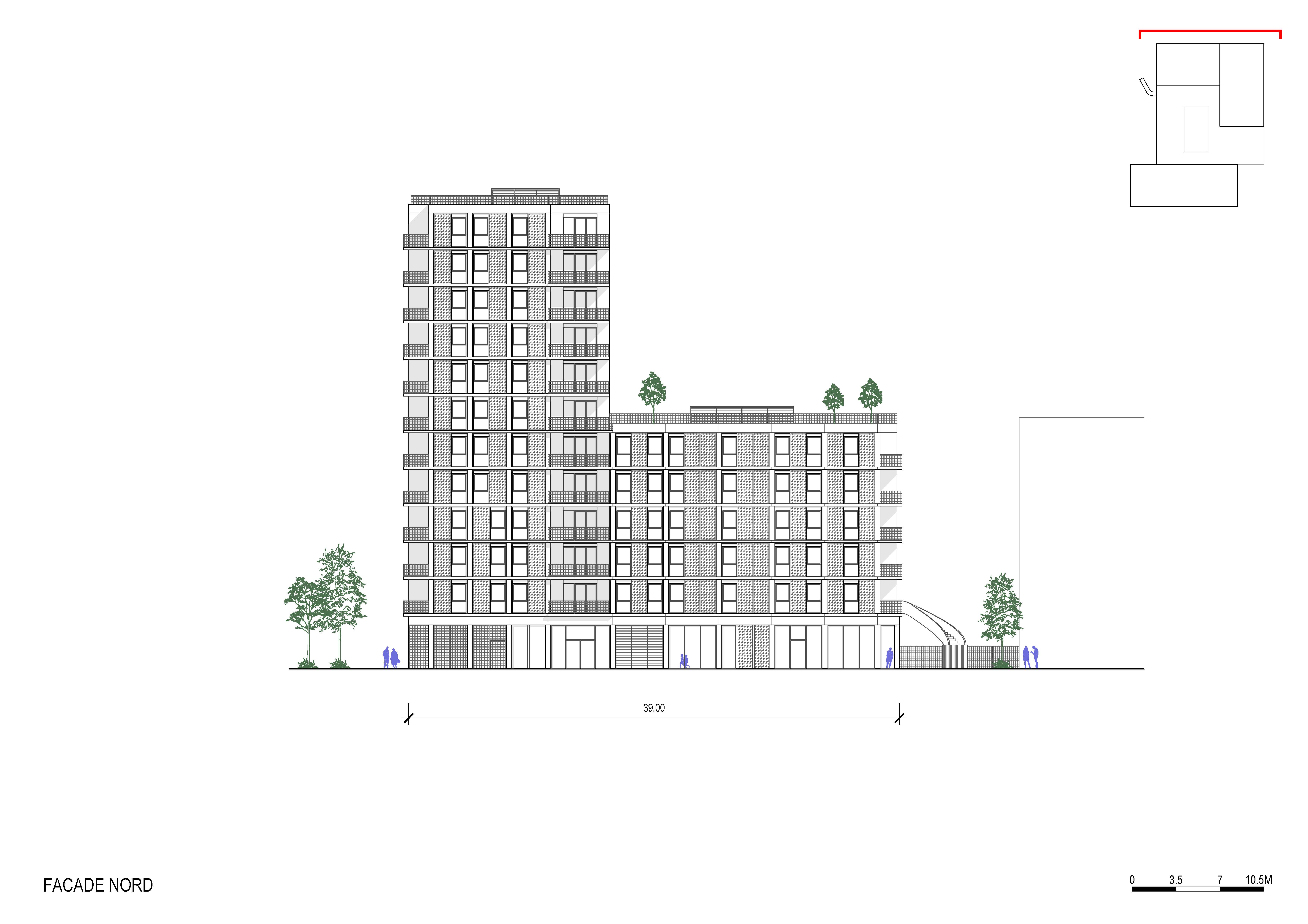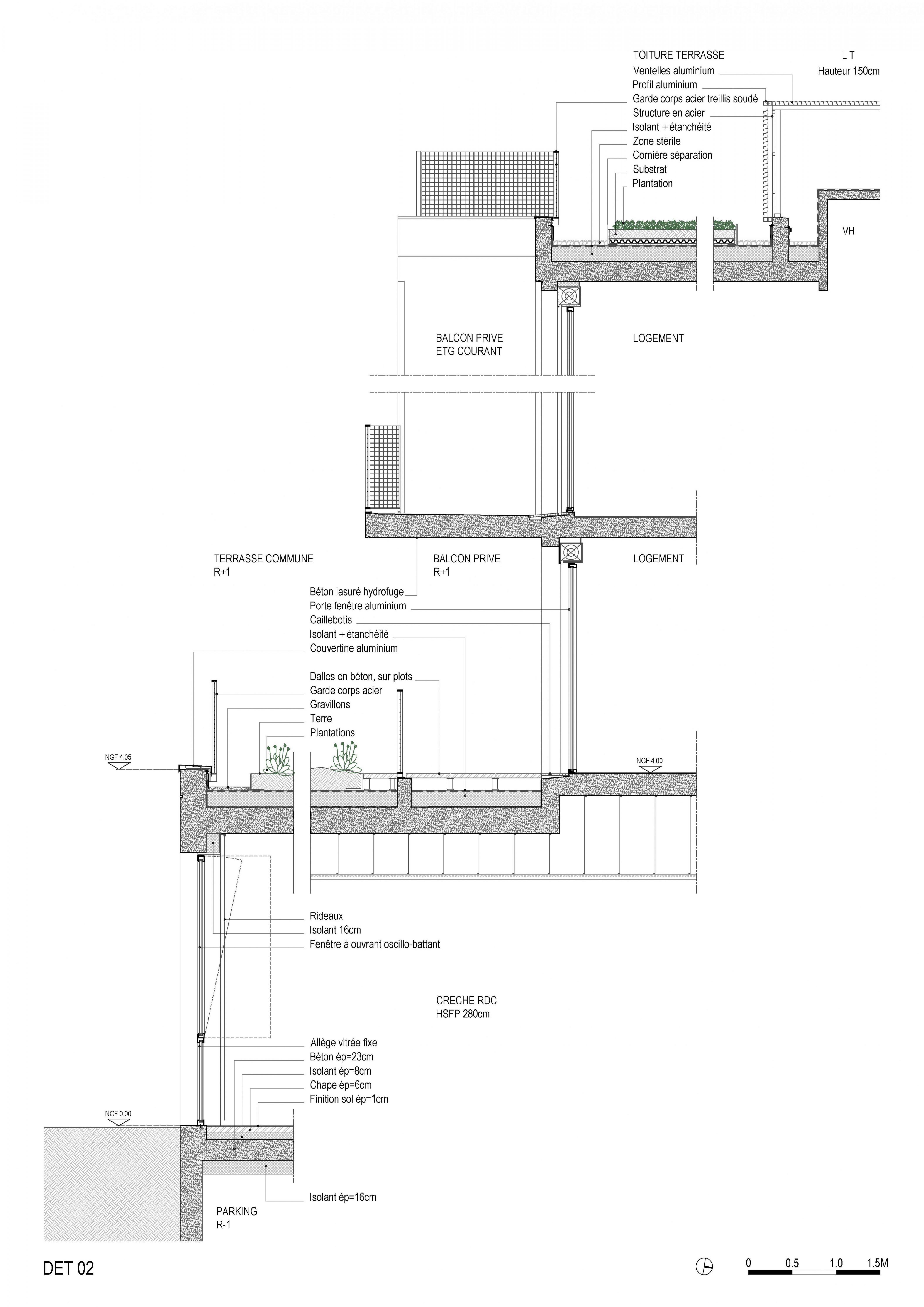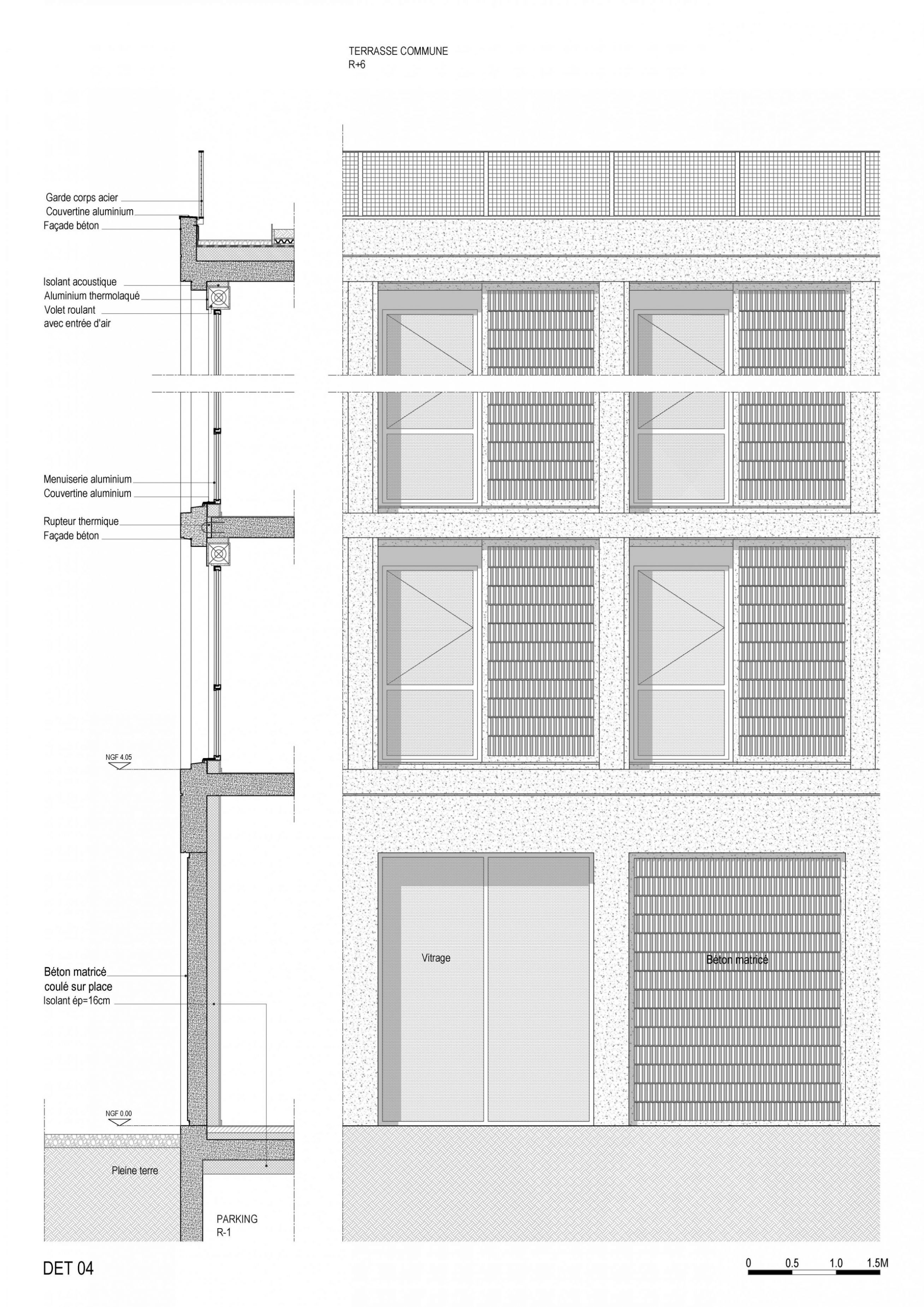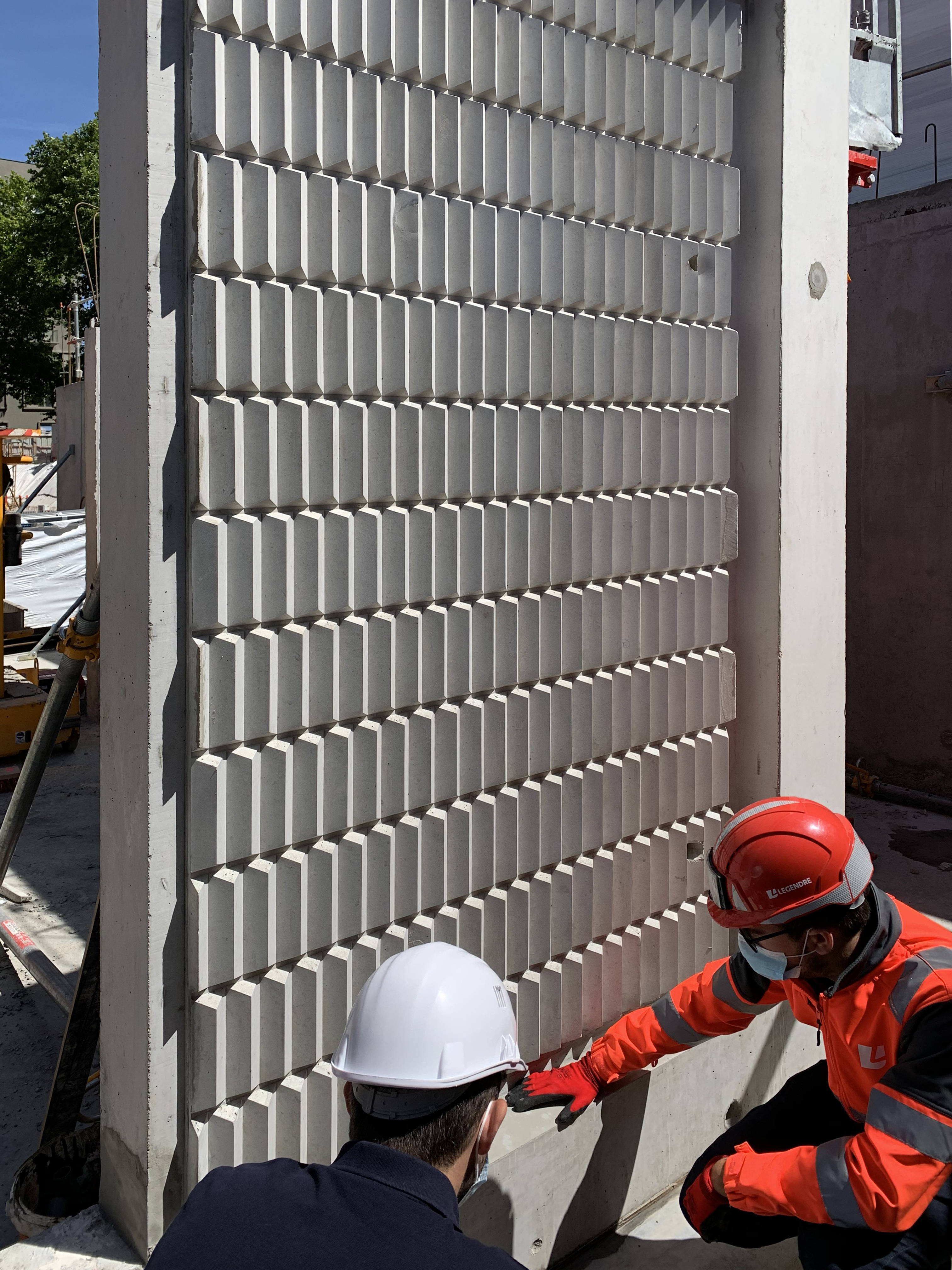 Prairie au DUC
Nantes
2017- 2022
108 homes and a nursery
Design and architectural monitoring
Client ADM/ADI
Size 8915 m² / 12 M€
Engineers Albdo / APC / Itac
Usage Scopic / Wigwam
Landscape G.Sevin
The project is located on Ile de Nantes, on the plot I2, in the district of the Prairie au Duc. It consists of 108 dwellings, distributed in three buildings of five, six and eleven floors, a nursery, a city-lab and a common area on the ground floor. The complex occupies a parcel bounded on the North by the Boulevard de la Prairie au Duc, and on the South by the boulevard de l'Estuaire.
The three buildings are located at the edge of the public space. They are part of the various guiding principles that govern the urban layout of the neighborhood. They participate in the constitution of perspectives and alignments that fit the streets and squares. The housing architecture favors flexibility and scalability, by proposing a structural grid with prefabricated facade elements that fill it. The interiors are homogeneous and respect the constructive framework, a generous outdoor space is provided for each dwelling. The homes have shared outdoor spaces, in the form of planted gardens and terraces with different atmospheres: relaxation, conviviality, games. The three buildings and the base are made of perennial materials, meticulously detailed. The volumes highlight the constructive frame and the decorative stamped concrete is reminiscent of the brick facades.
AZC architects of the housing project, MIMA architects of the nursery.
The studies were carried out by Alberto Gatti with Thibaut Davanseau.