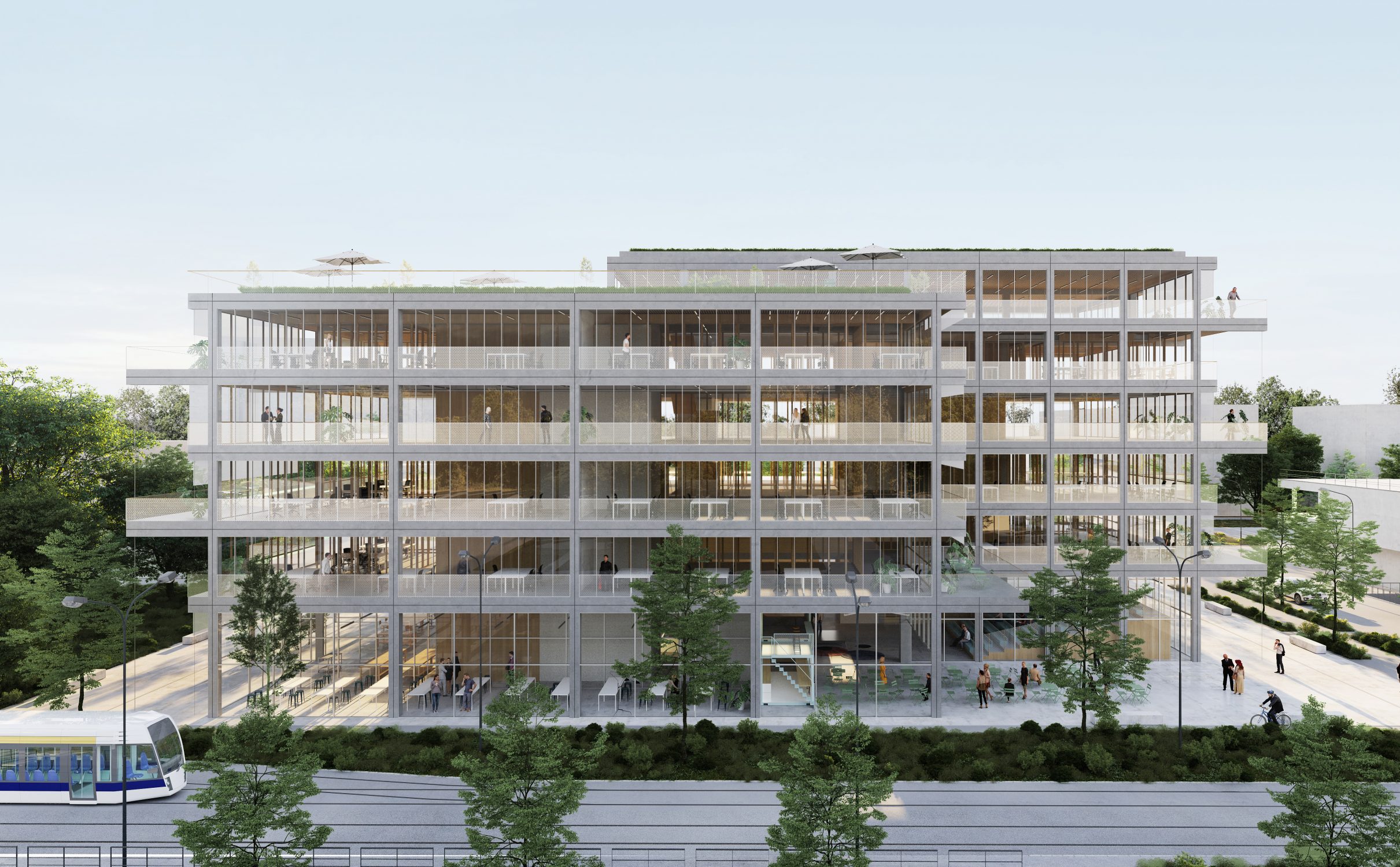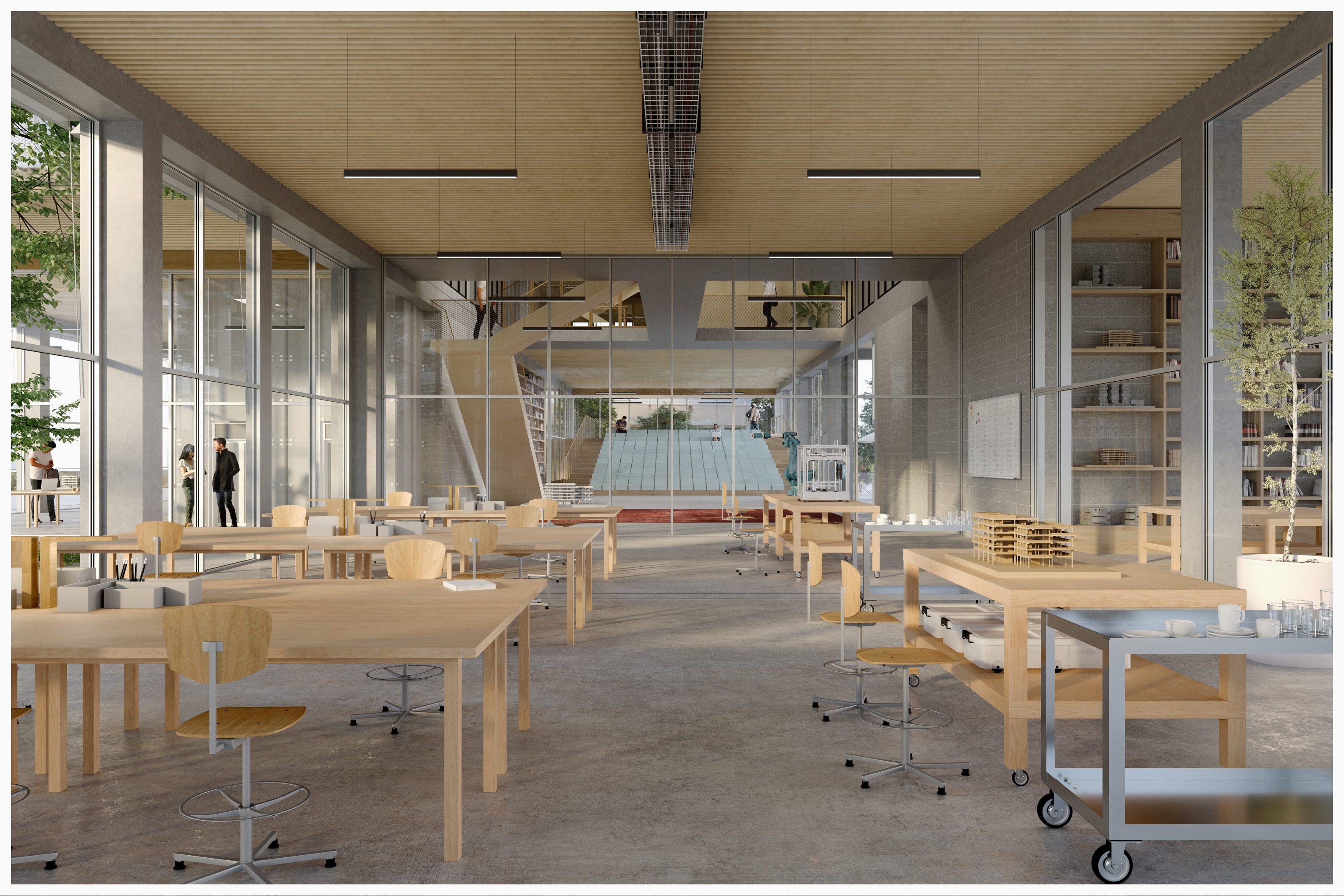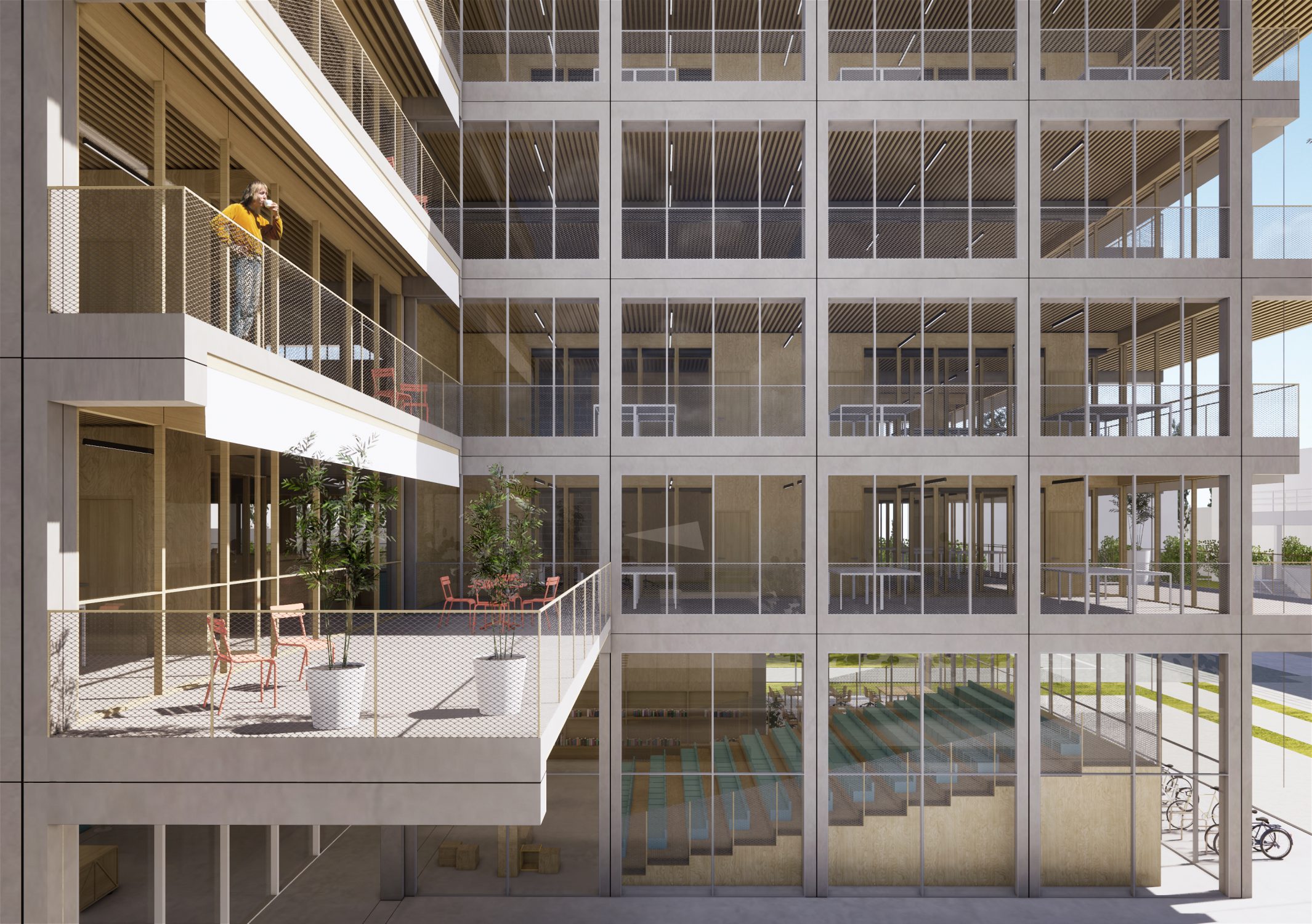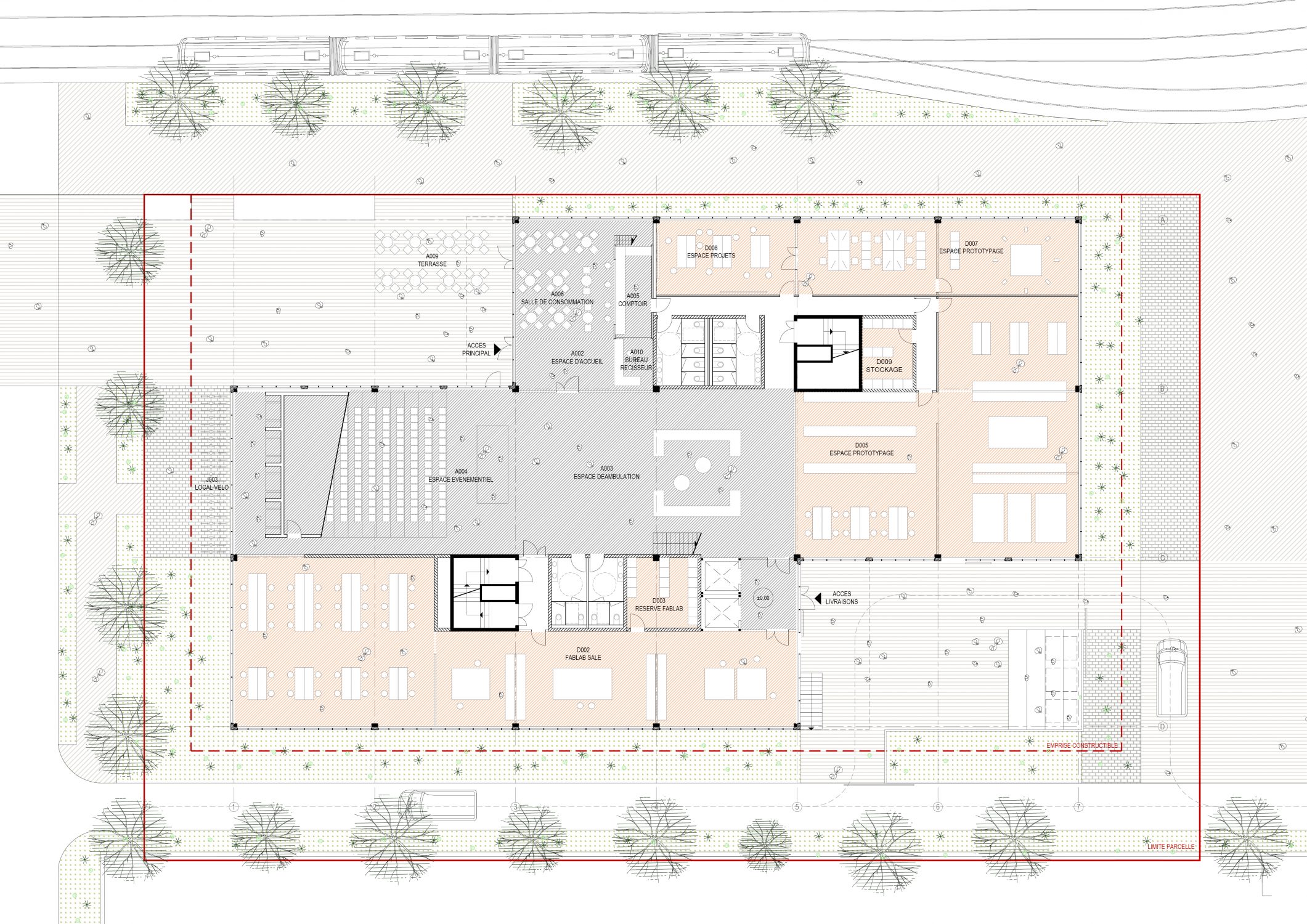 I-Factory
Lyon
2019
Incubator, business incubator and business center
Invited competition
Client University of Lyon
Size 6.700 m² / 11 M€
Engineers Delta / F.Boutté / Delomenie / BETIP
Scenography Théâtre projects
Landscape Sortons du bois
BIM IMPACT
I-FACTORY is an architectural project that meets the need for local (sustainable) development and participates in the construction of a competitive identity for the Lyon Tech La Doua Campus.
Neither school nor office building, the I-FACTORY is a space of connection between the economic, academic and scientific spheres of the Campus.
Identity
The architecture of the building matches its expression with what the building is intrinsically, namely a structure open to multiple functions. Flexible and scalable, it can now accommodate tertiary or craft, but tomorrow it could also receive other functions, while maintaining its identity and consistency.
Raw materials, partly bio-sourced
Each space is thought of as a place that is removable, changeable, evolutive and recyclable. The materials and equipment used were chosen for their simplicity, their proven robustness, their ease of maintenance.
AZC architects
The competition team was led by Filippo Cossa Magno di Capiglio with Yevhenii Bohyra.