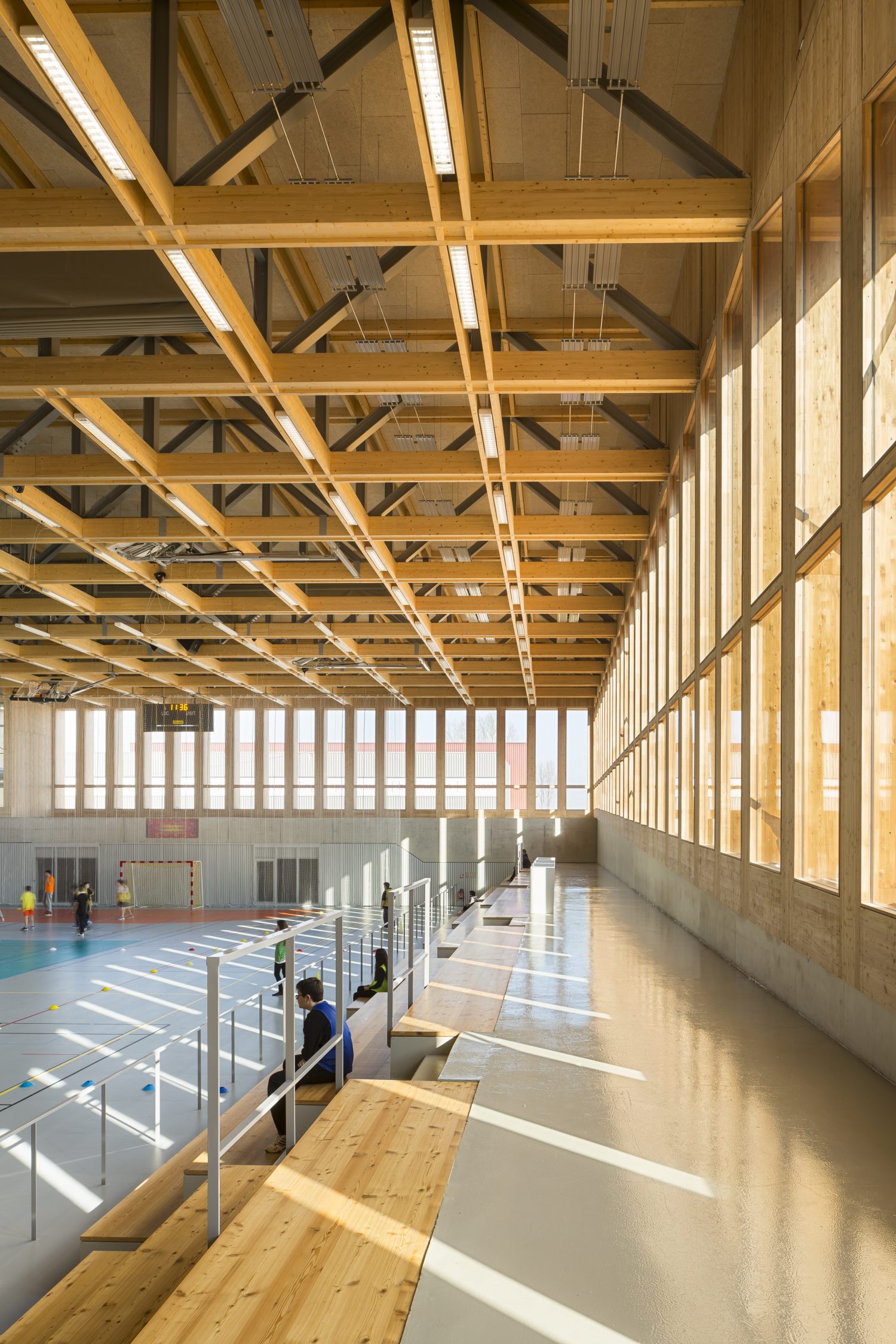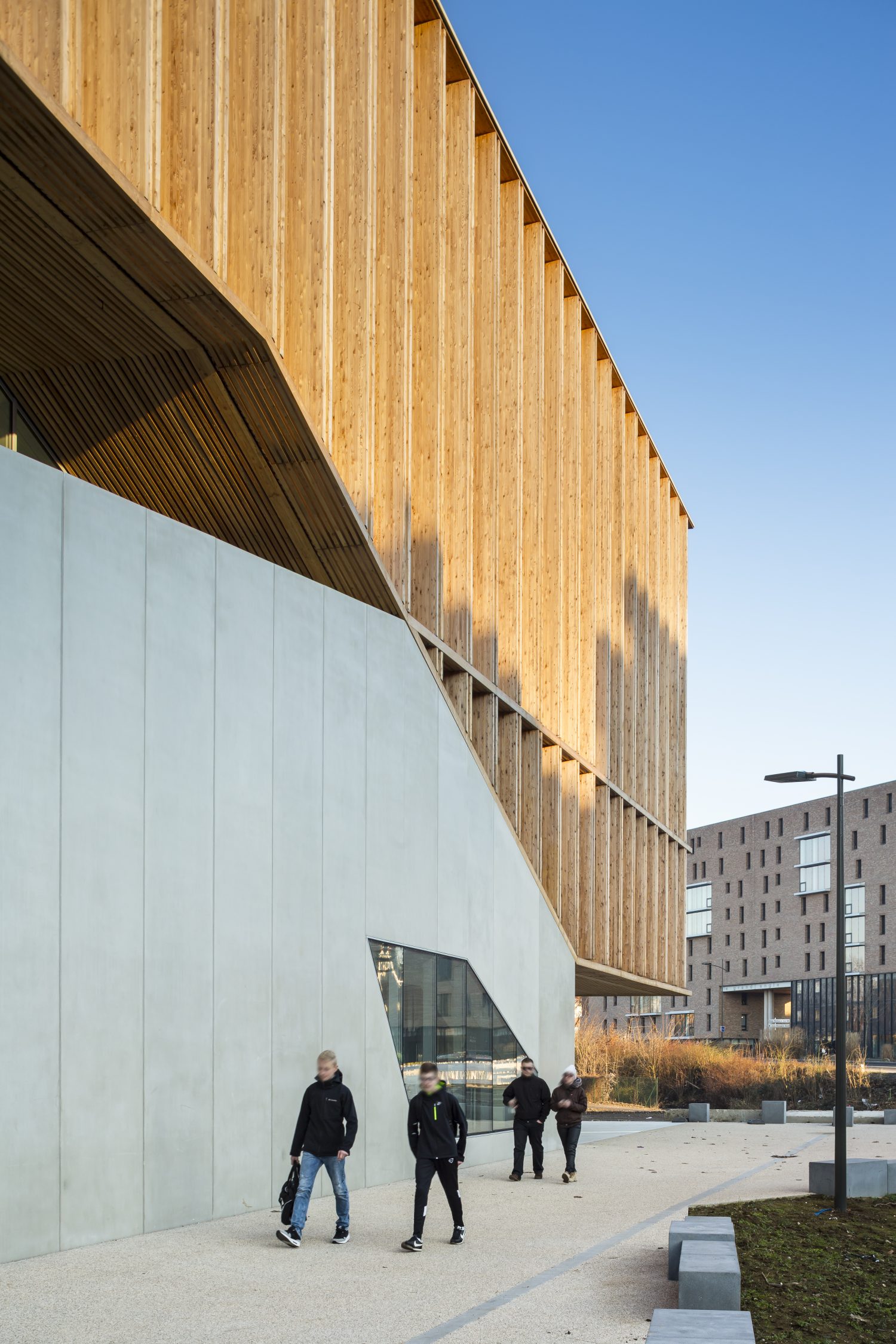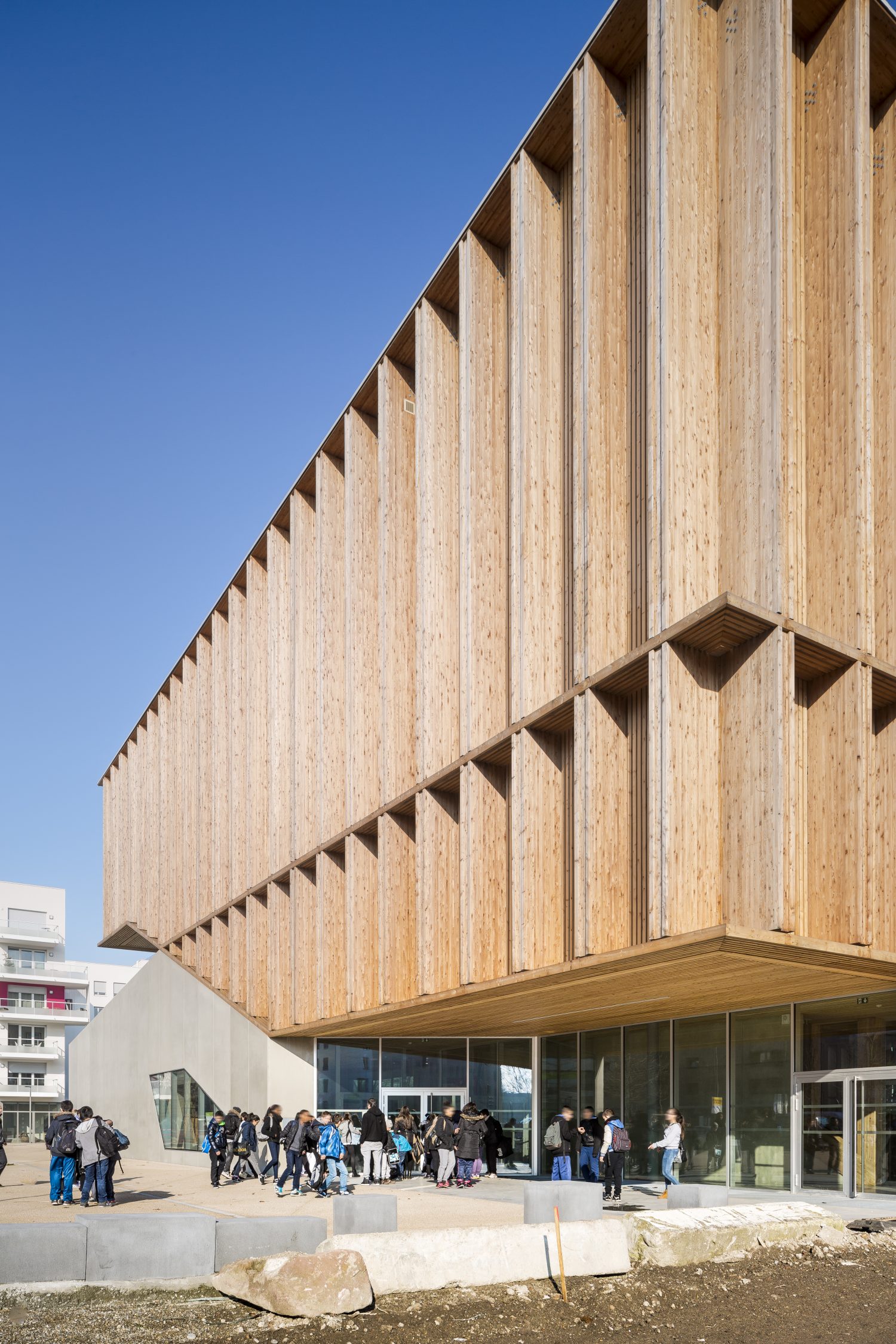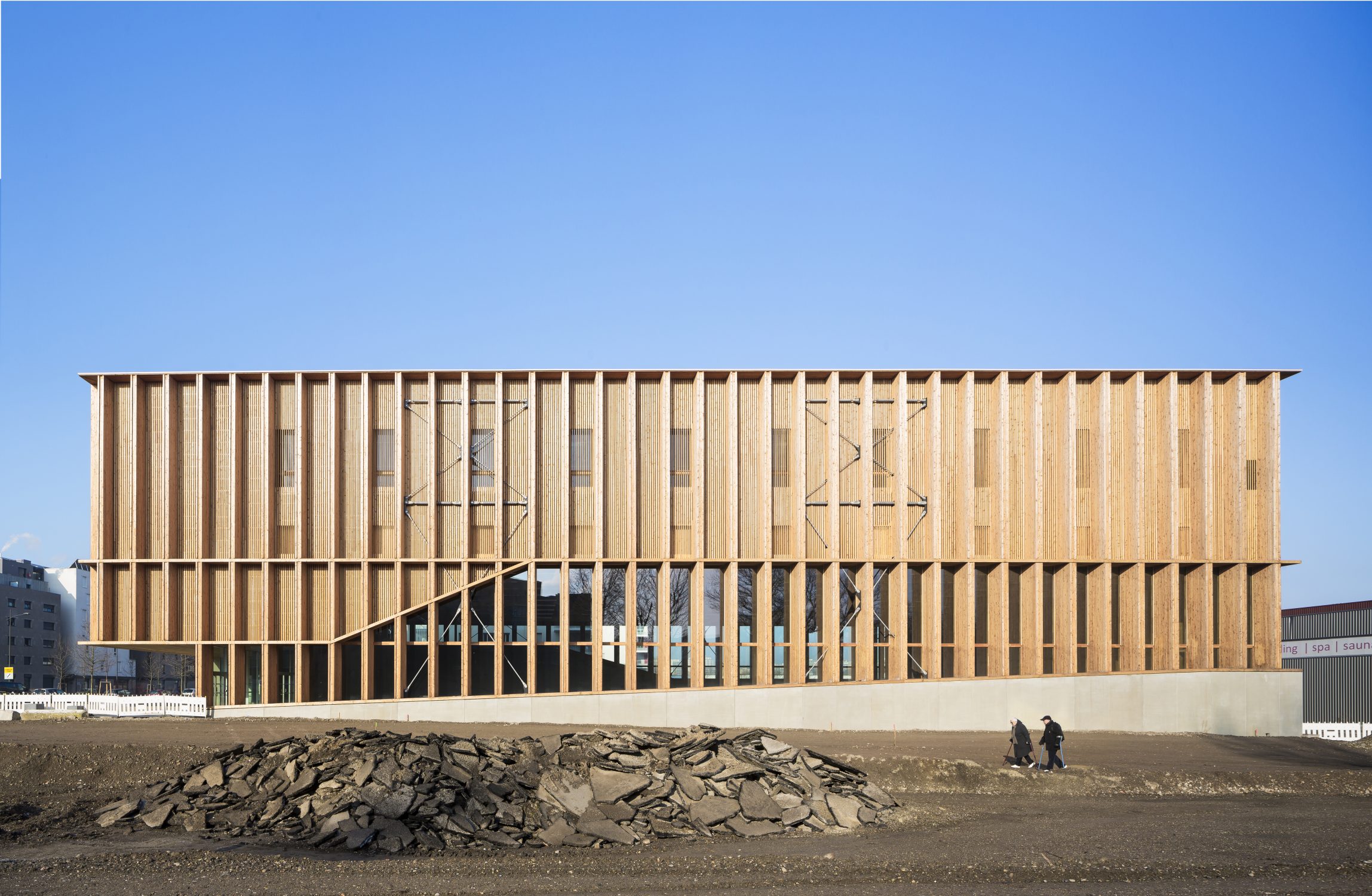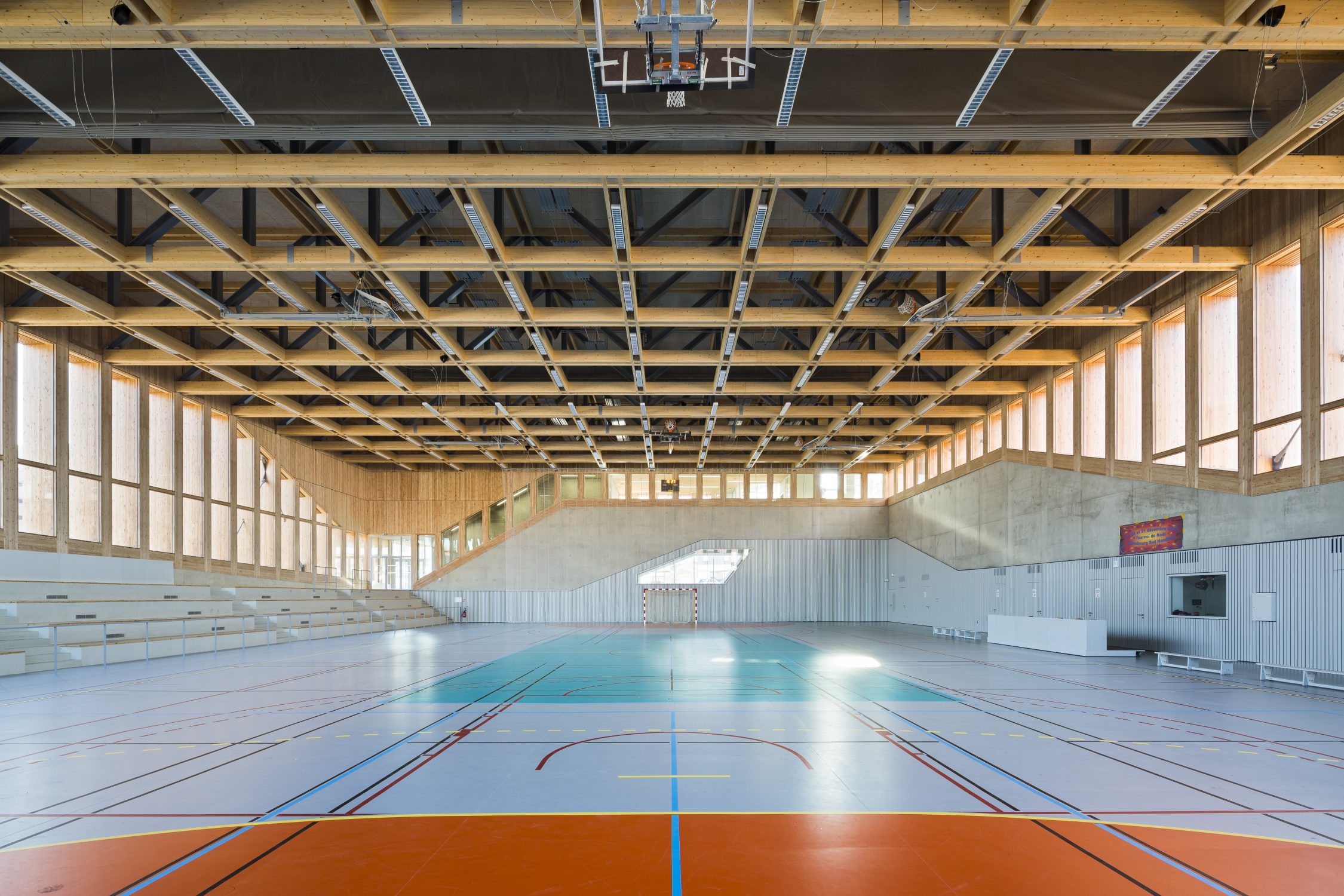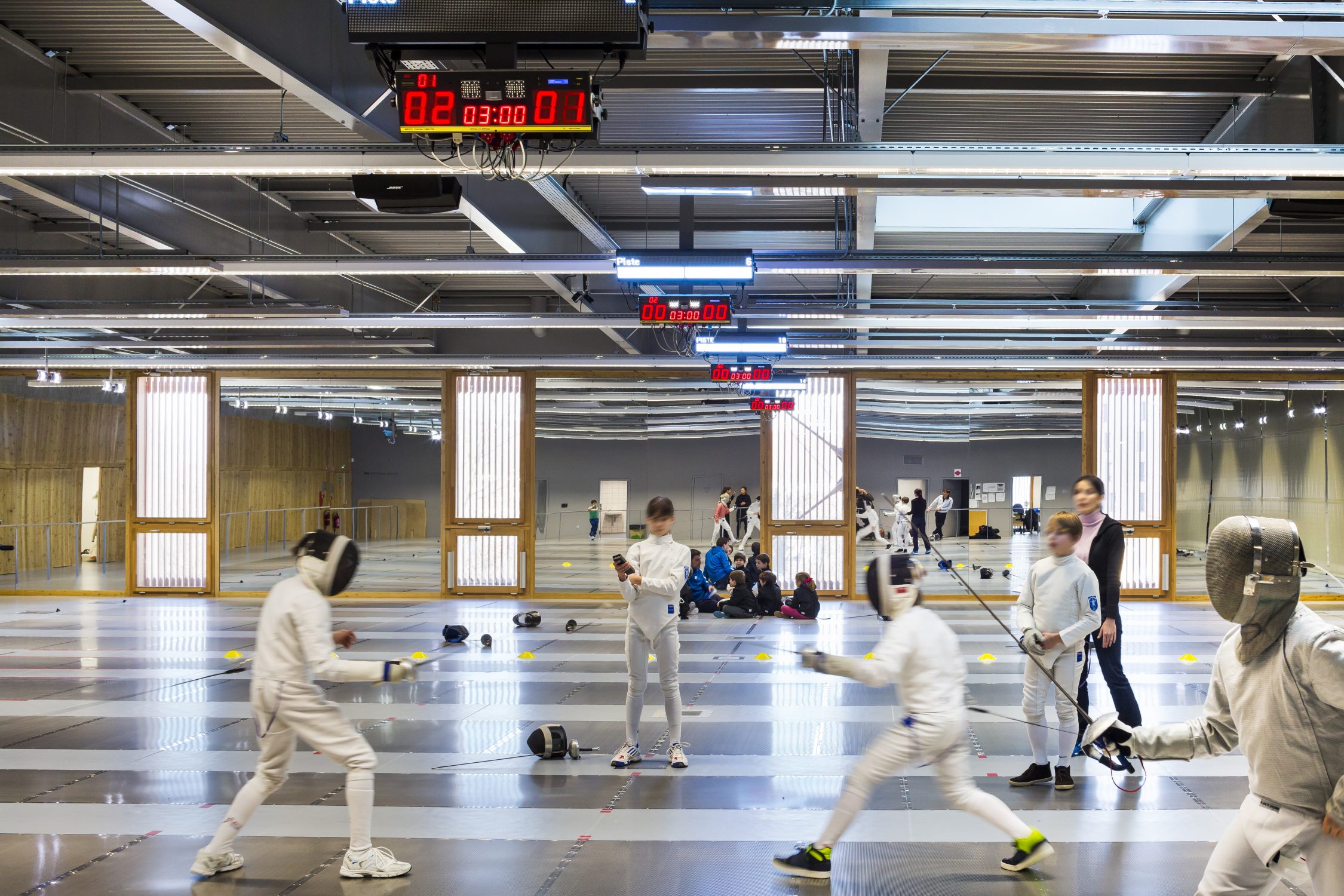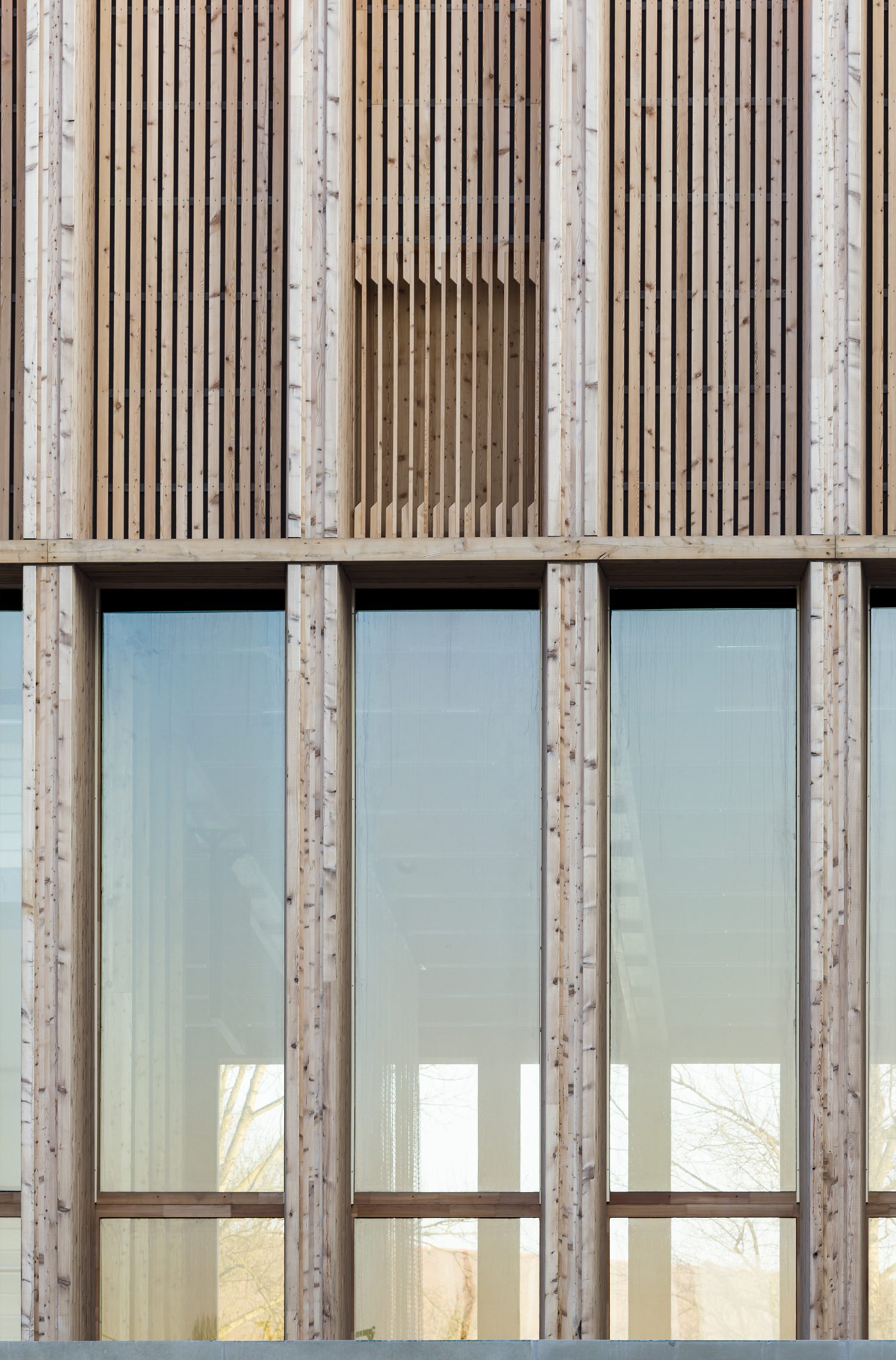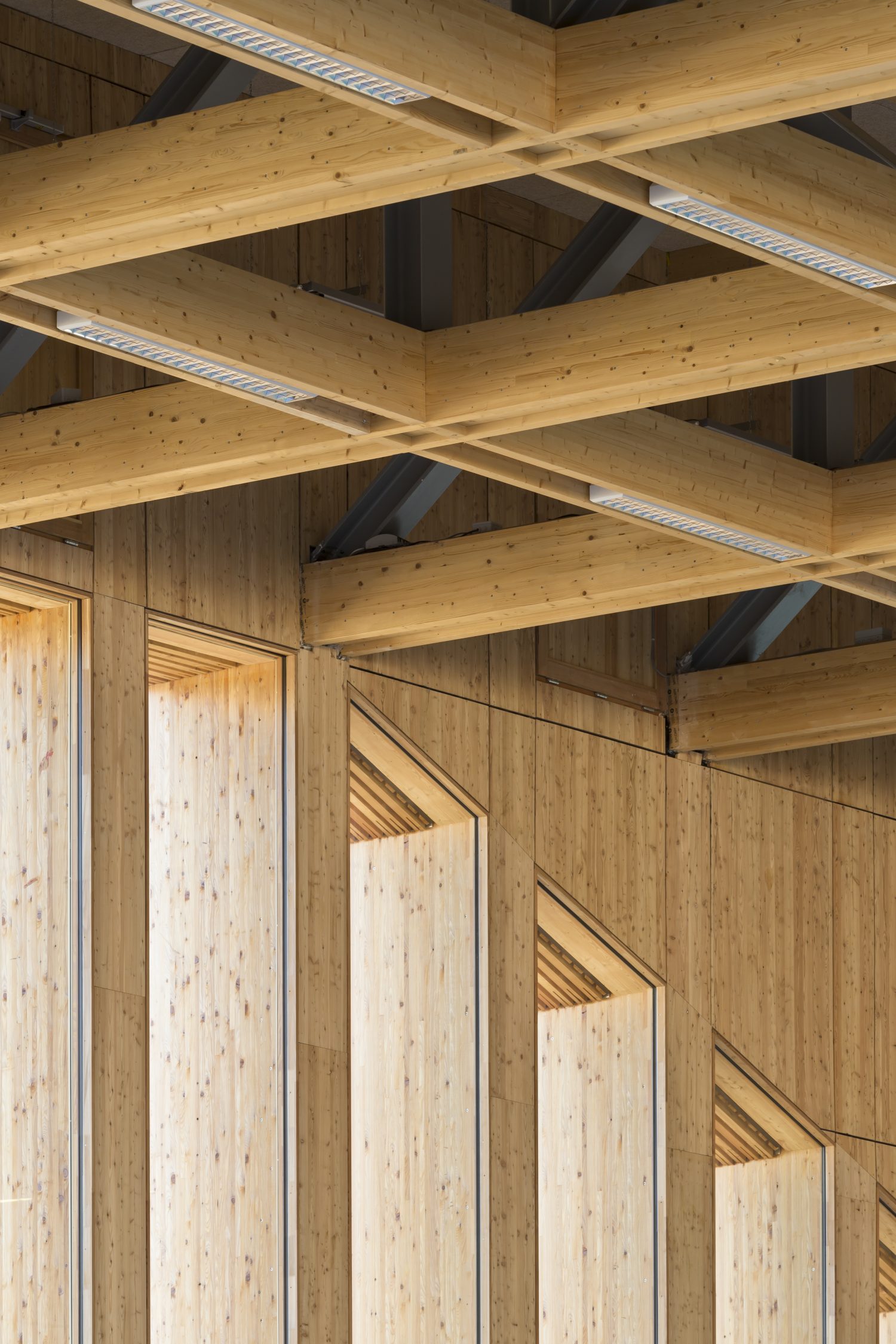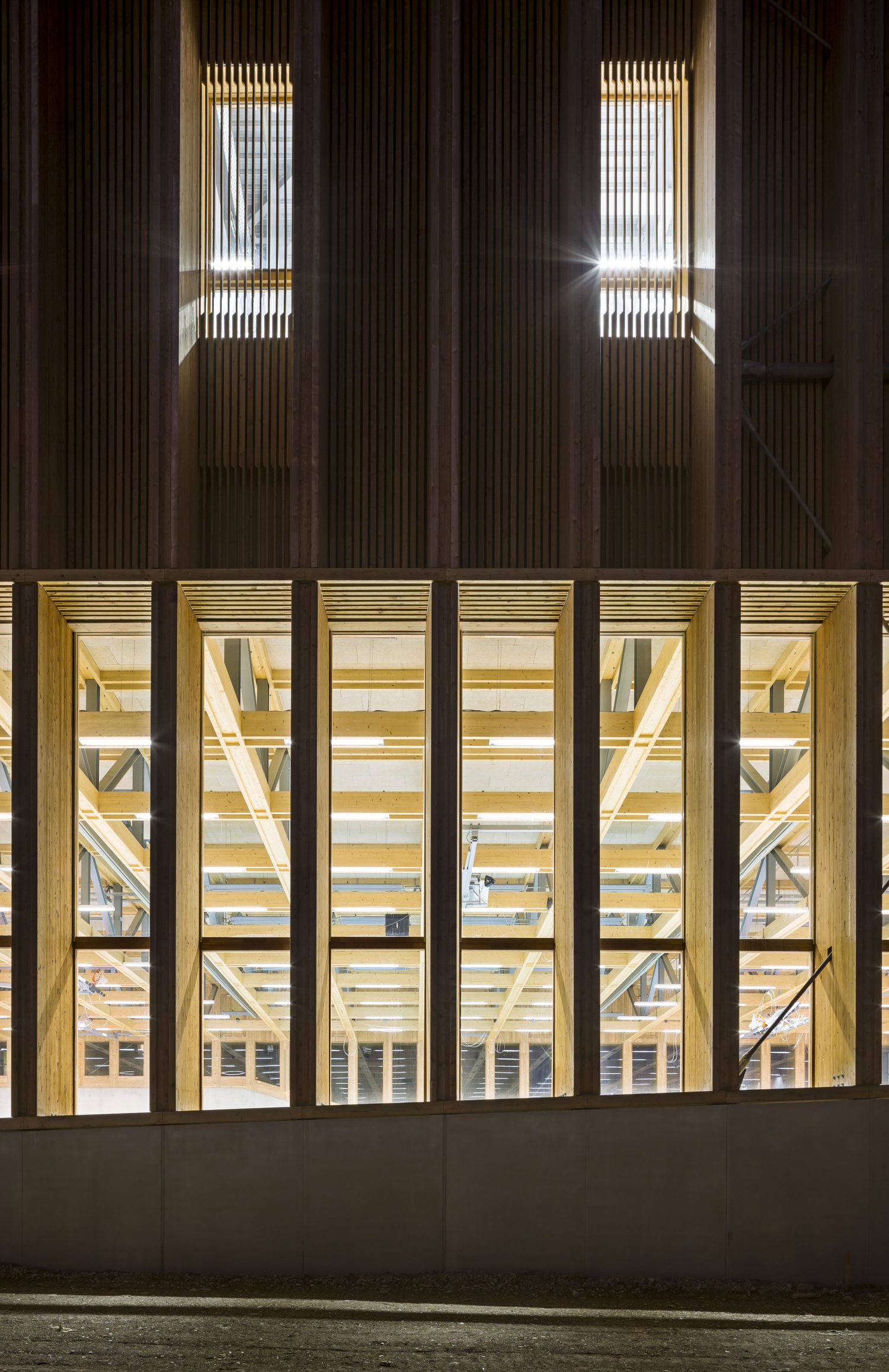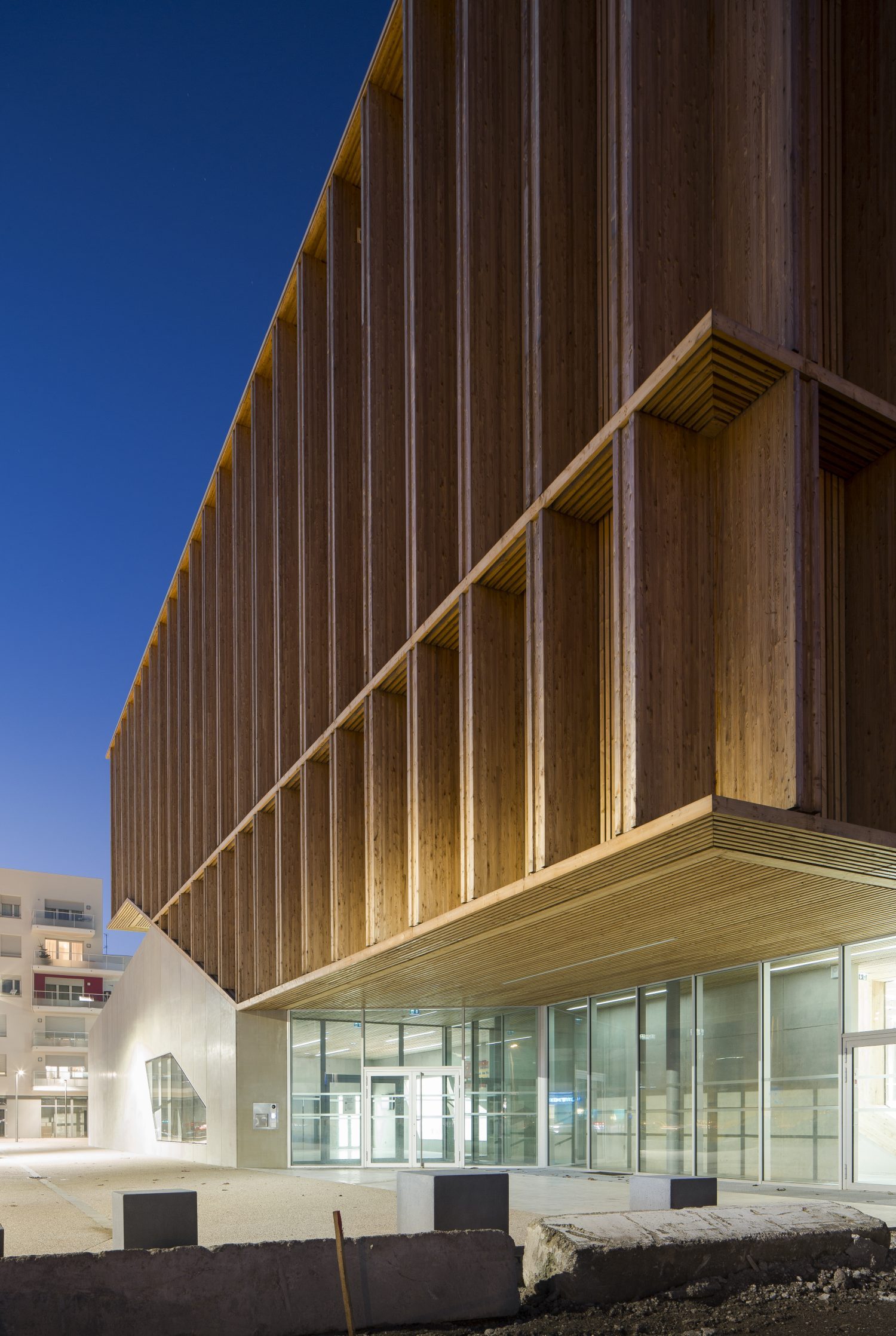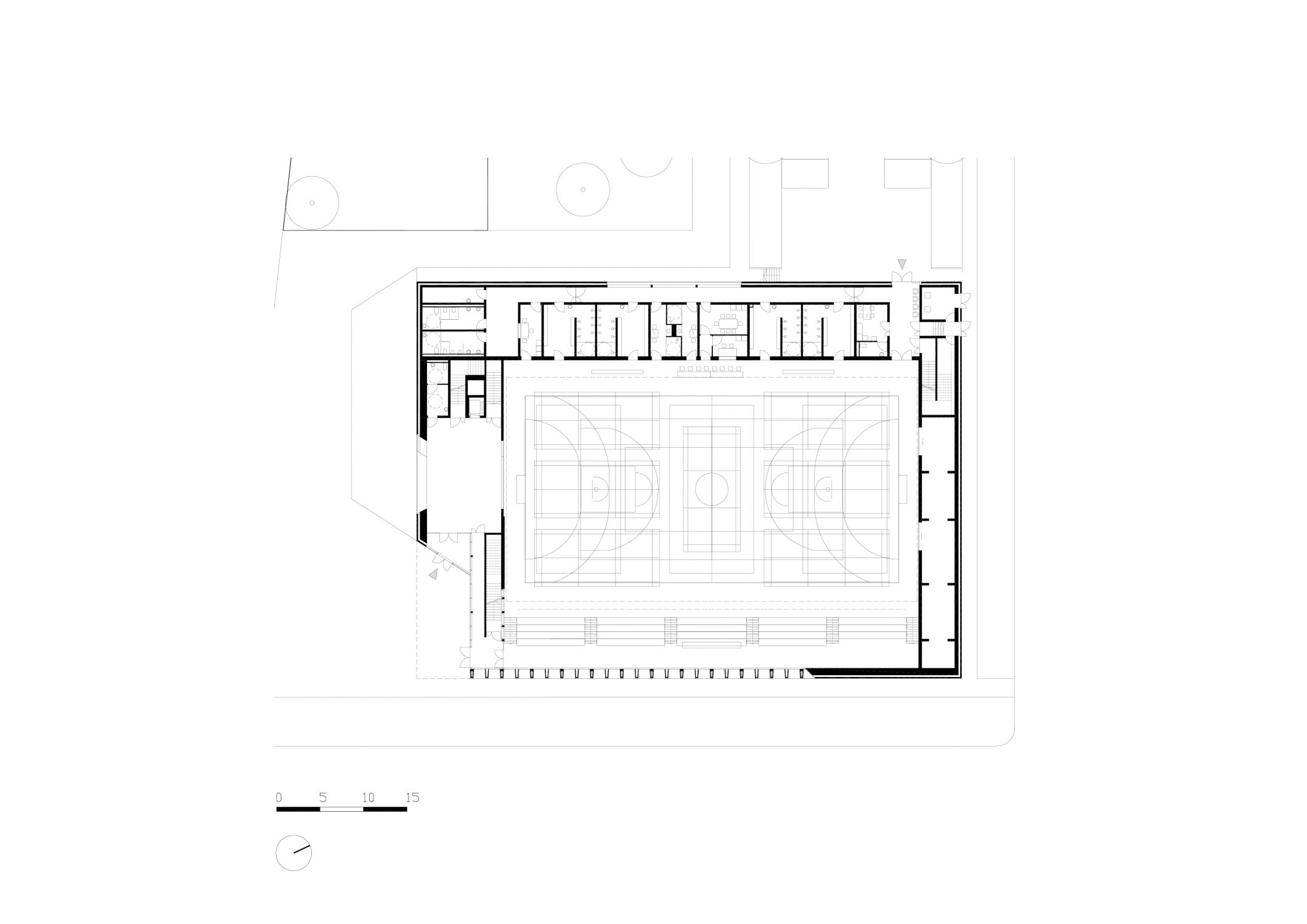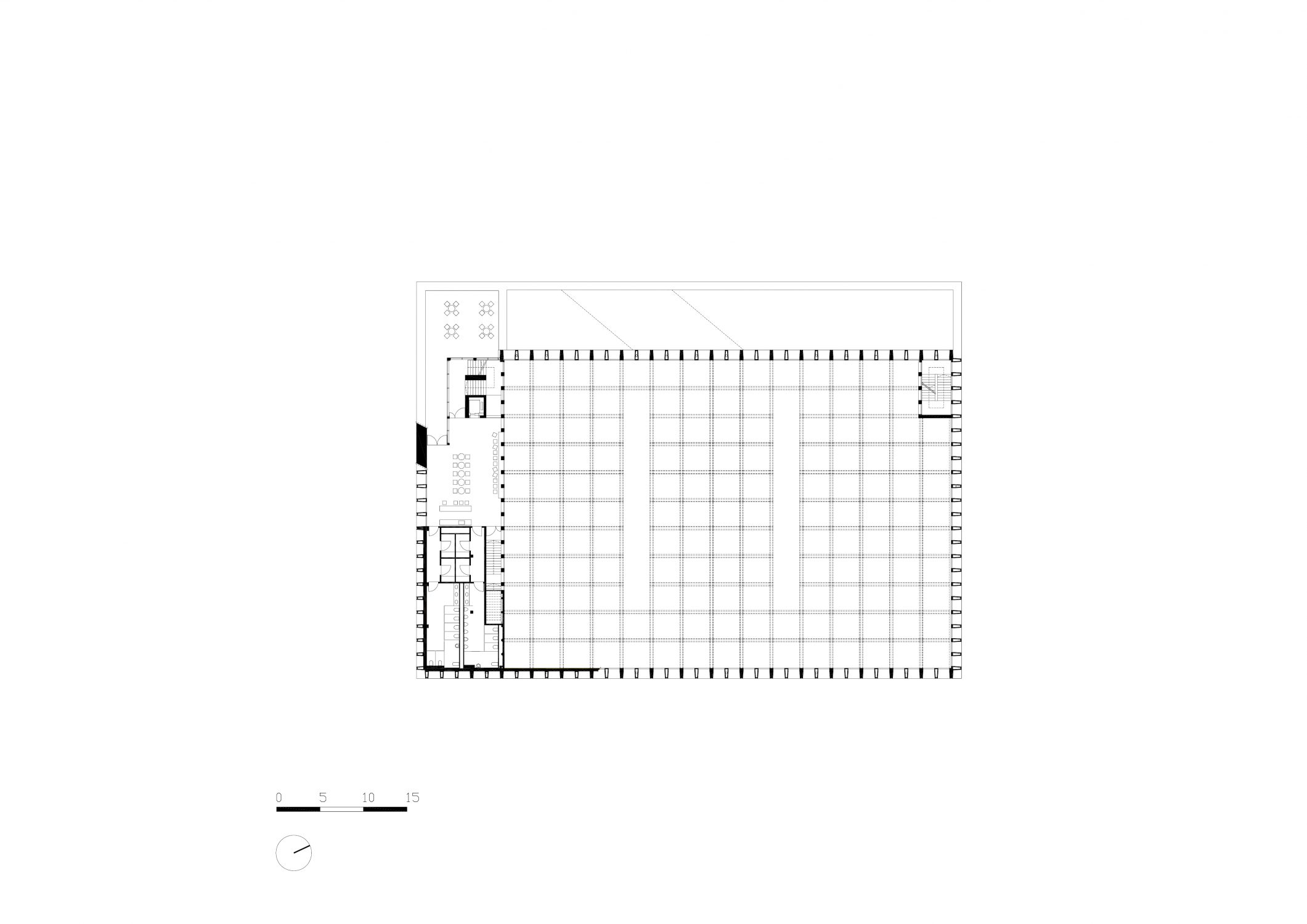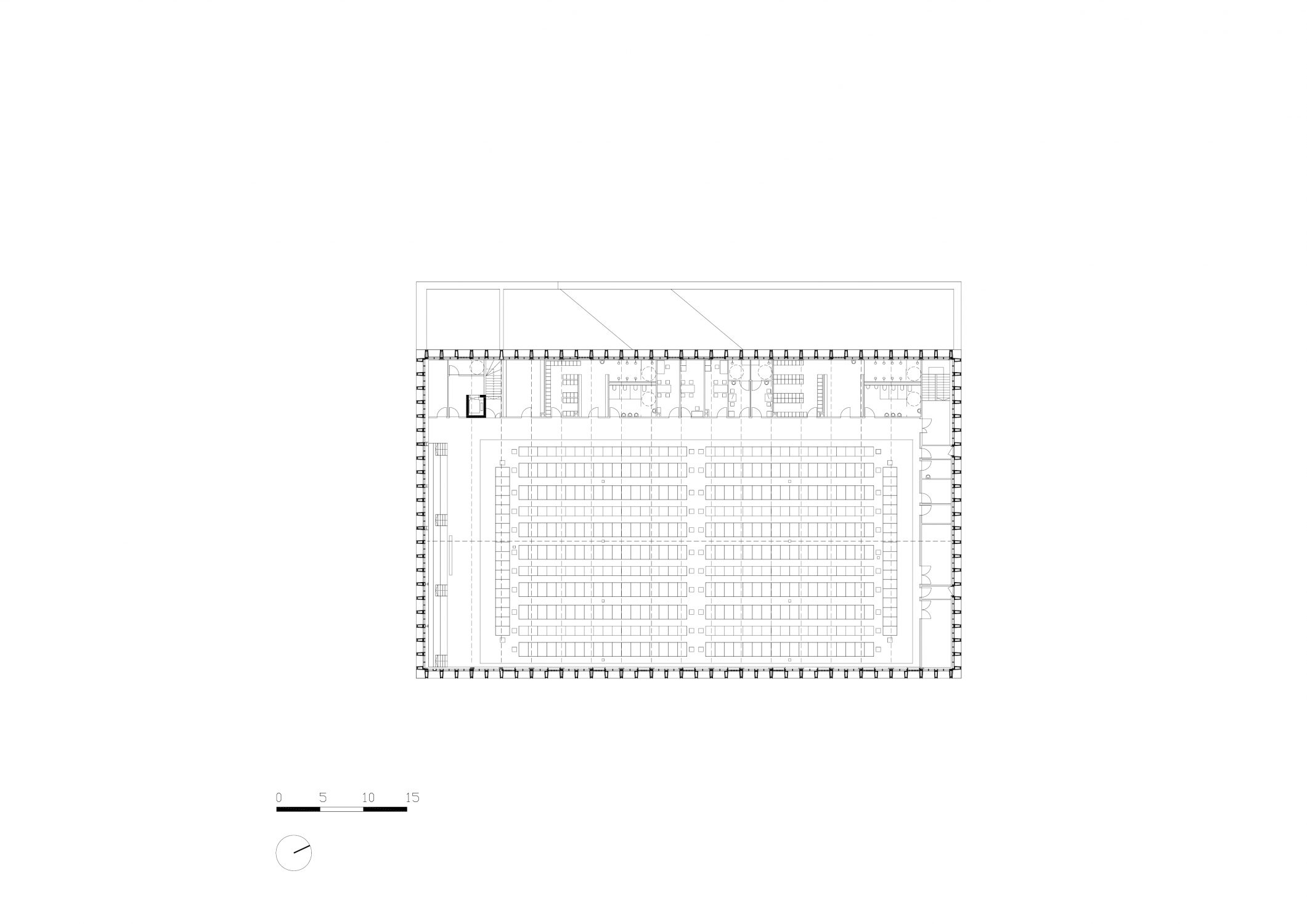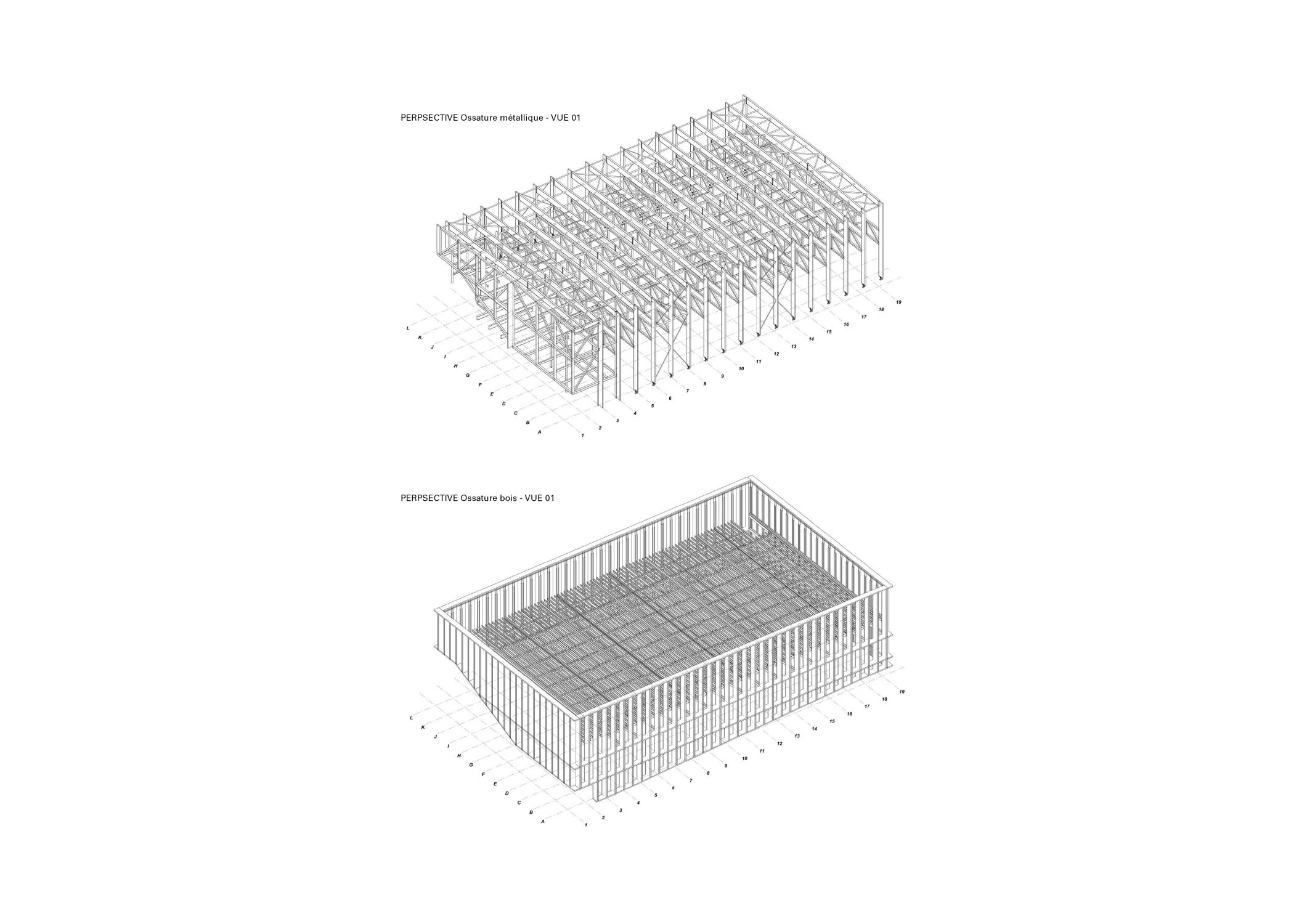 Neudorf
Strasbourg
2010 – 2014
Sports hall and fencing hall
Complete Mission
Client City of Strasbourg
Size 4.290 m² / 8.5 M€
Engineers Jost / Hagenmüller / Sedime / Cape Avenir
E3 economie / Euro Sound Project
Labels HQE / BBC.
The Neudorf district in Strasbourg is located between the city centre and the southern districts. The urban development project makes particular use of the site's central location and the pleasant landscape of the canal banks, proposing densification as an alternative response to the sprawl of housing and facilities on the outskirts of the city.
The sports centre is one of the major new projects in the district. Highly visible from the rue du Rhin intersection, its volume was determined by the dimensions of the sports elements and their insertion on the L-shaped plot of land of about 3,600 m².
A sports centre has specific fixed volumetric requirements – the models imposed by sports facilities – which leave little room for complex volumes. Our approach favours compactness and considers the imposing scale of the long facades.
The project establishes transparency, giving cross-sectional views through the building. The main sports hall is set 2m into the ground, reducing the impact of the building and positioning it favourably in relation to the surrounding public space.
The architectural design was closely linked to the construction decisions, supported by the city's desire to use wood. Specifically, our project consists of a concrete base that houses the multi-sports hall, the stands, the changing rooms, the entrance hall, and the cafeteria, on top of which there is a fencing hall with its own changing rooms.
The use of concrete to build the base, was necessary because the multi-sports hall will be used extensively by sports clubs and a wide audience.
Above the concrete base there is a steel-reinforced wooden column structure. The structural columns are positioned at intervals of 1.6 m, defining the architecture of the facades with a regular rhythm and a thickness allowing for transparency.
Between the columns, the building envelope includes glazed panels on the lower level and insulated wooden panels on the upper level, giving the sports centre a significant amount of natural light on three sides.
The building benefits from two separate entrances, the first on the ground floor via the main entrance hall is for the public, while the second service entrance is for clubs, school groups, sports facilities, the maintenance platform and ambulances. Both entrances are step-free and accessible to vehicles.
The building is energy efficient, with optimum daylighting in both sports halls, as well as in the circulation areas, the entrance hall, the main circulation routes in the building and some of the changing rooms. The sports halls can be naturally ventilated to maintain comfortable temperatures.
The competition team was led by Mario Russo with Nicolas Souchko; Elena Melzoba and Alexie Bertrand carried out the studies; Stefano Lunardi supervised the construction.