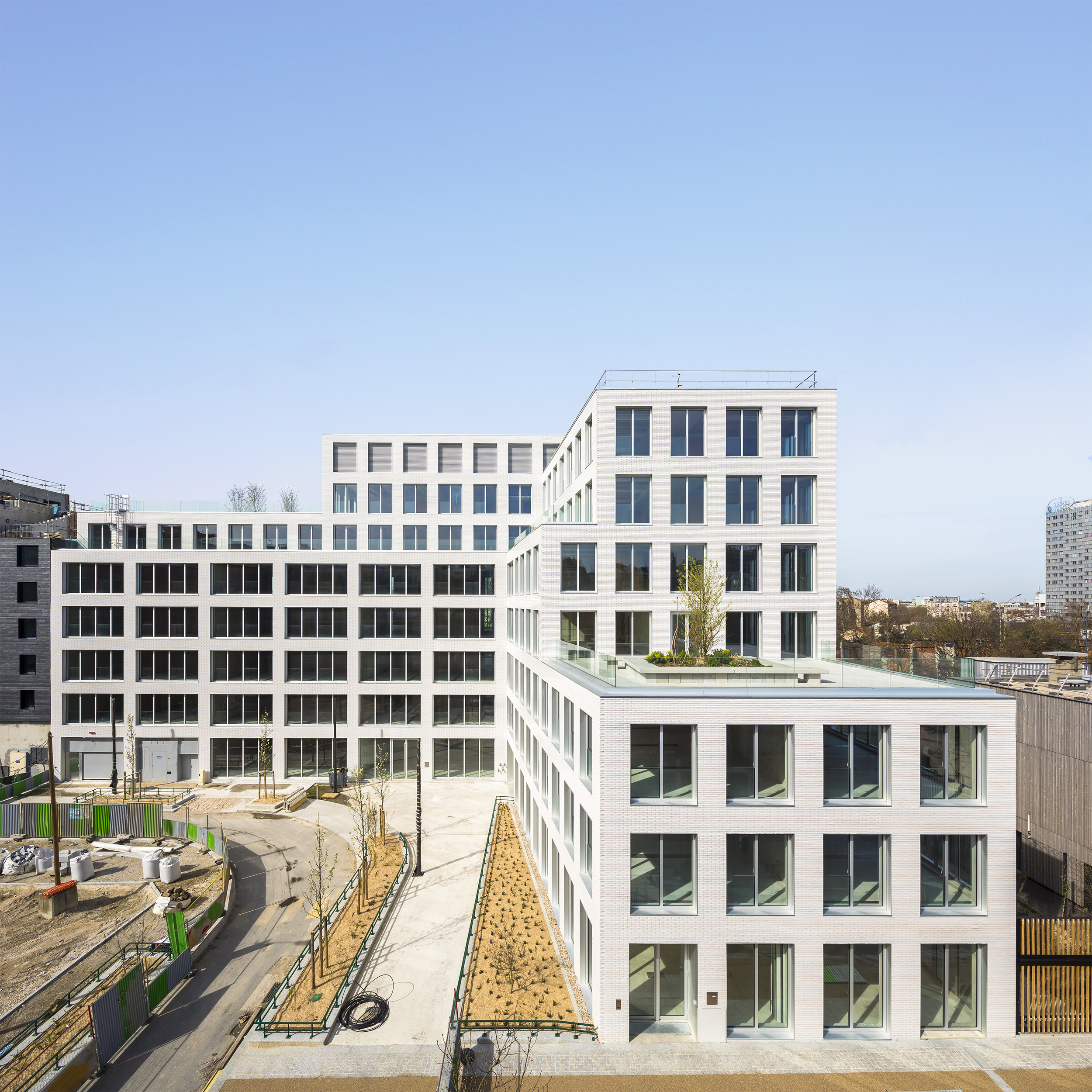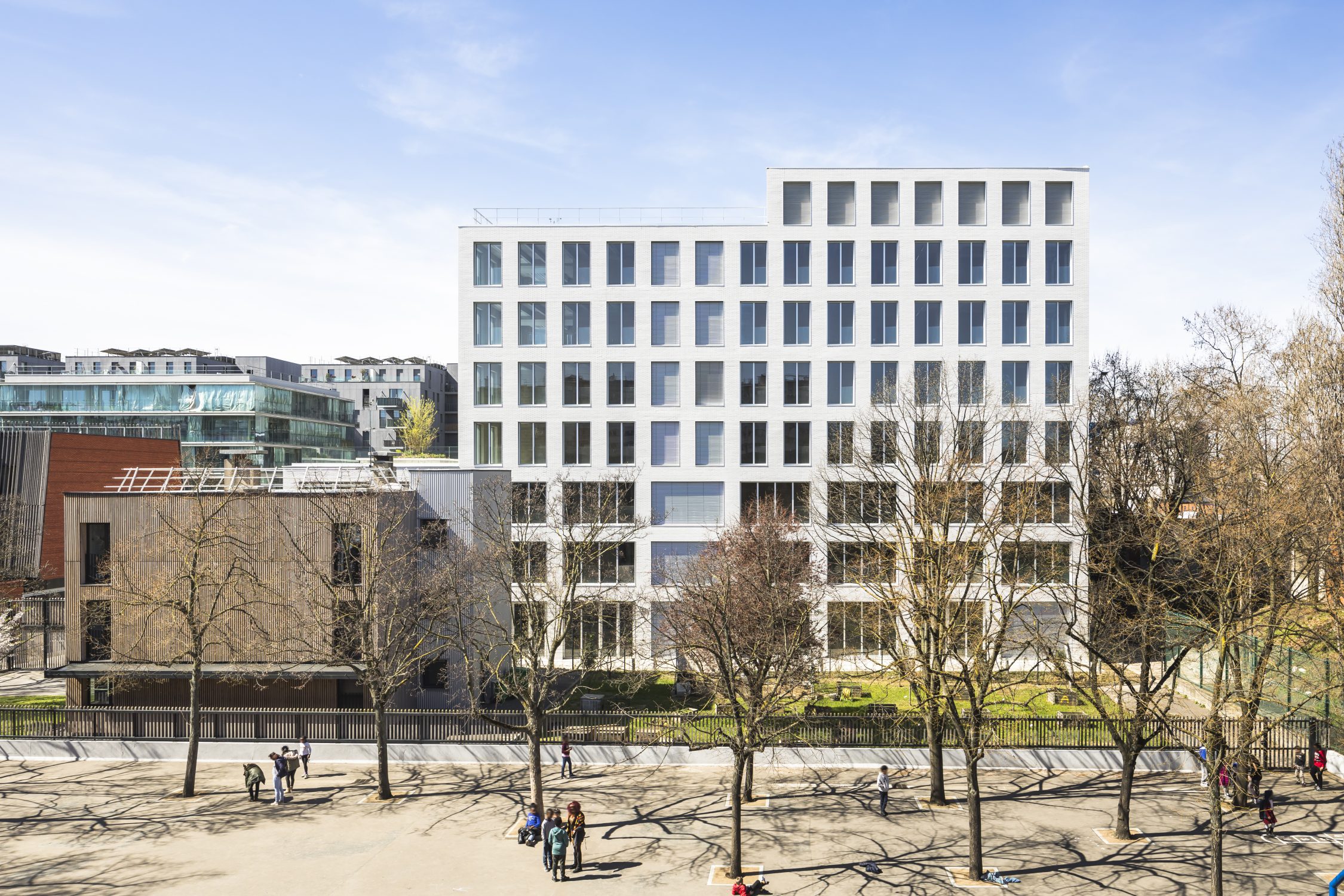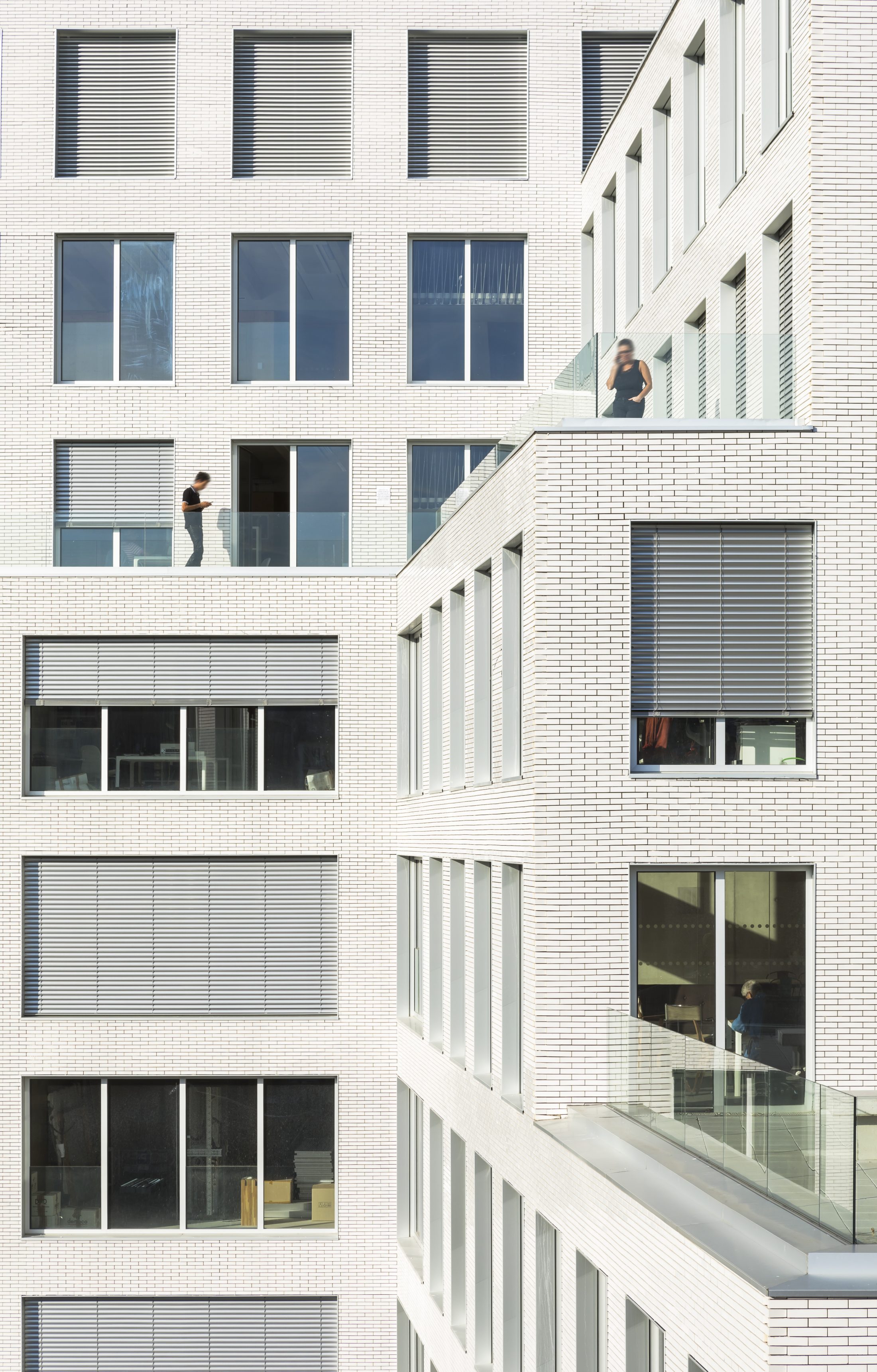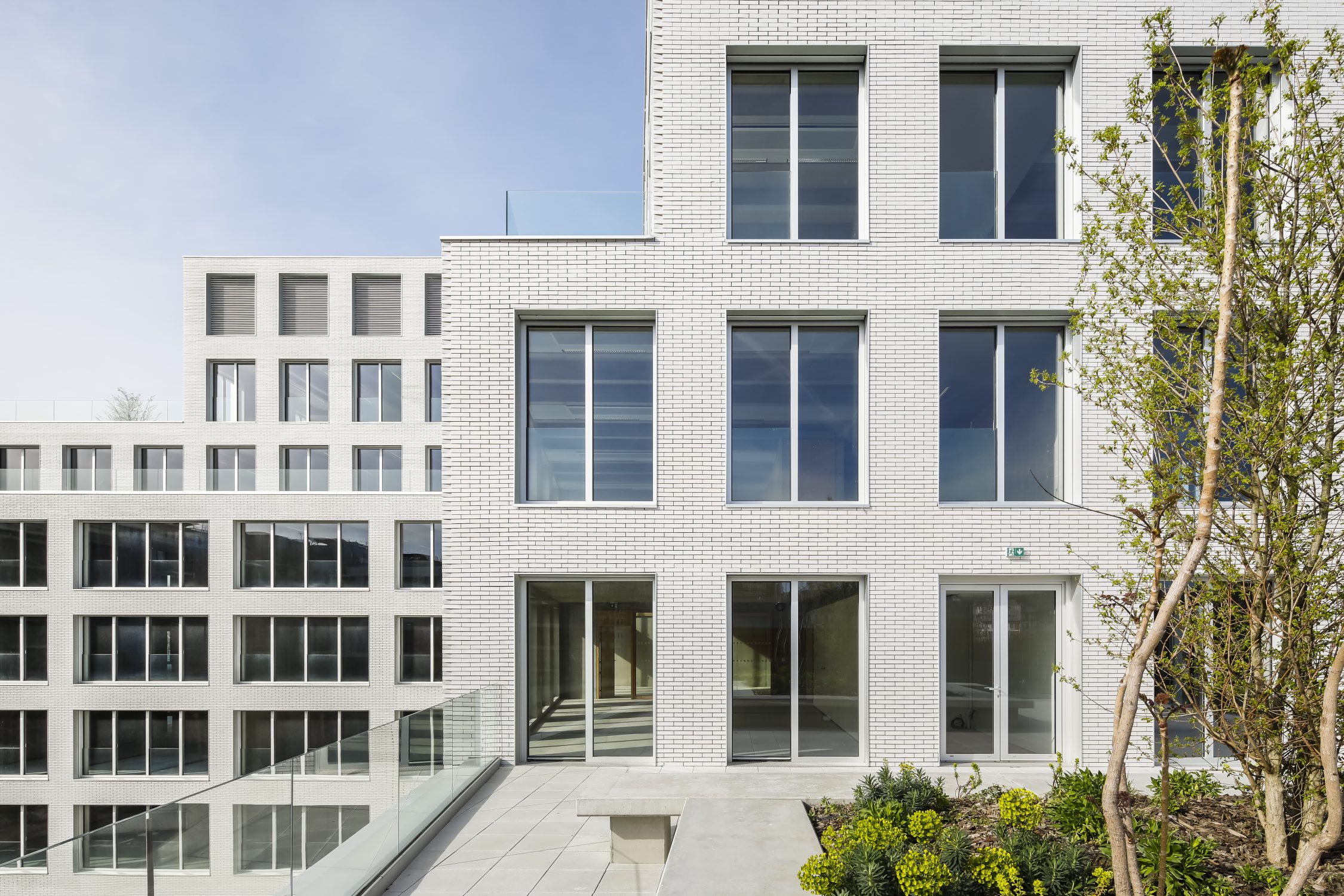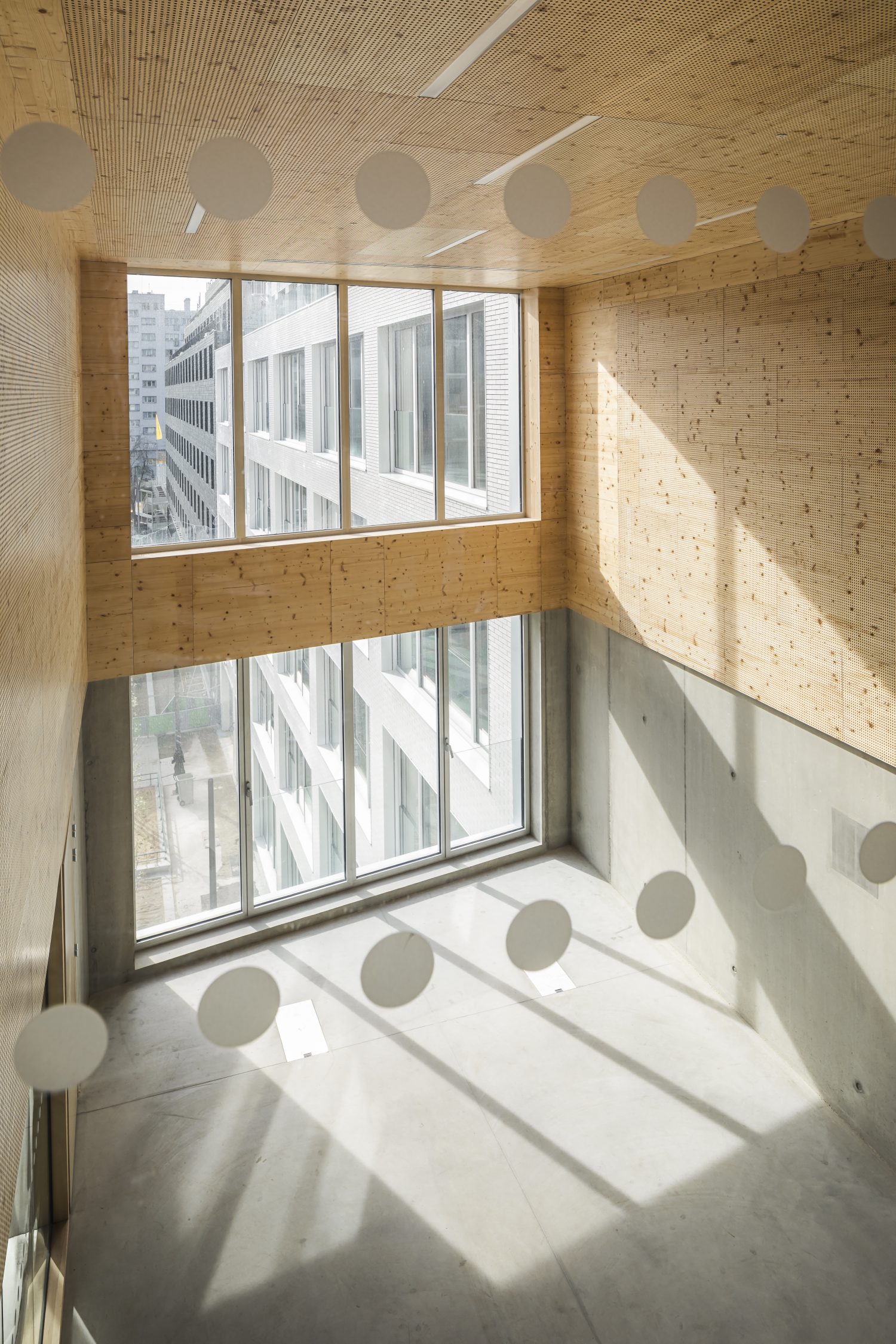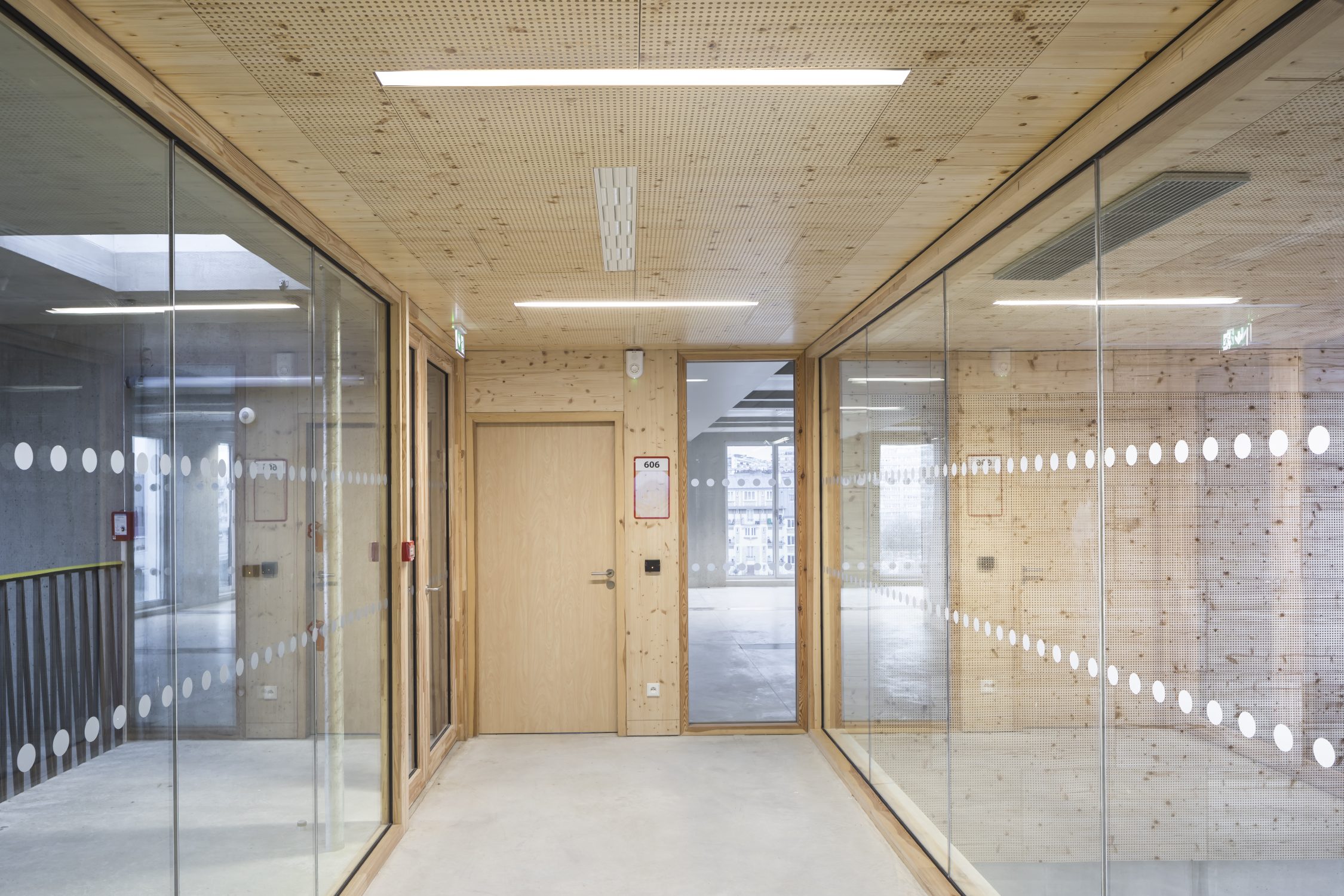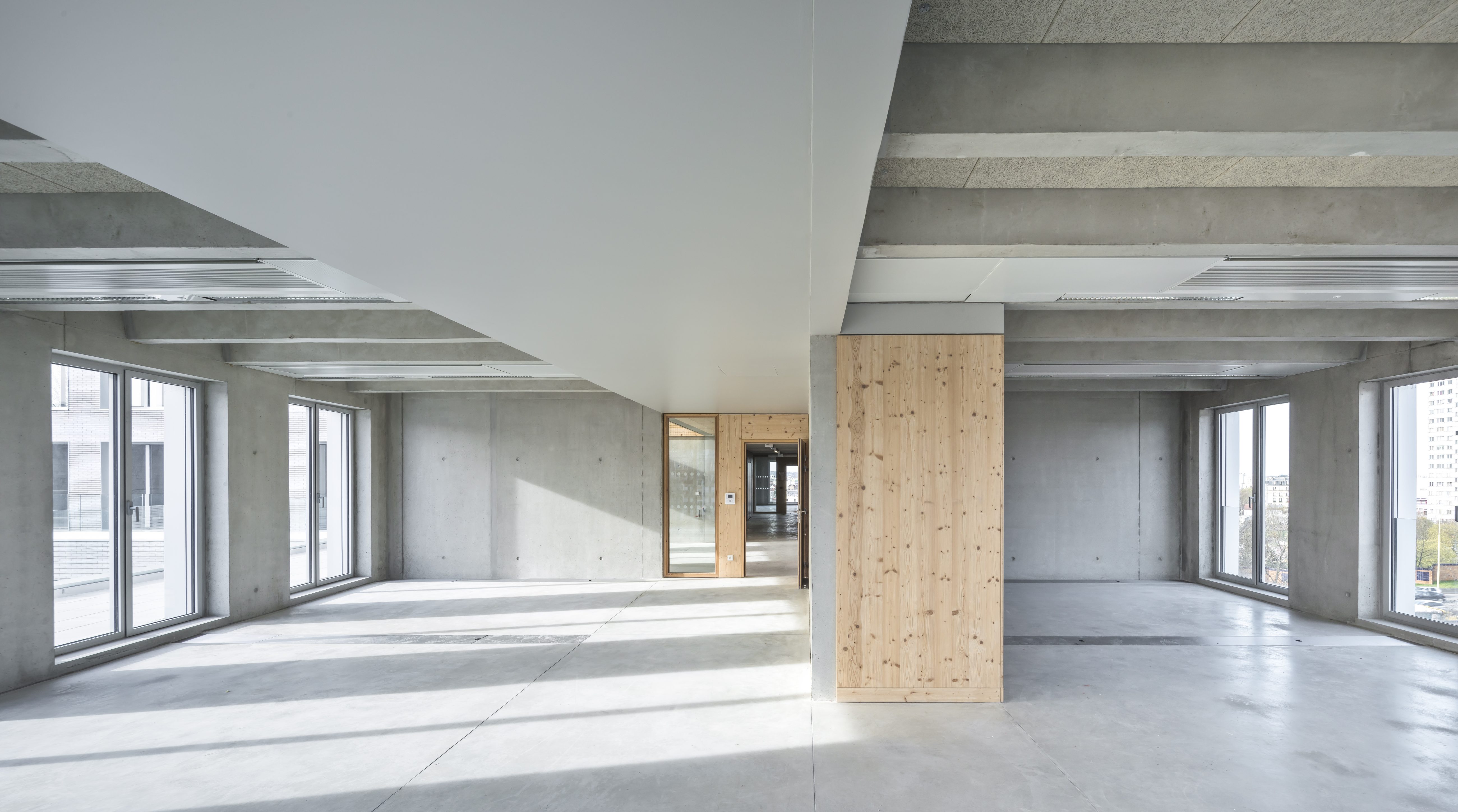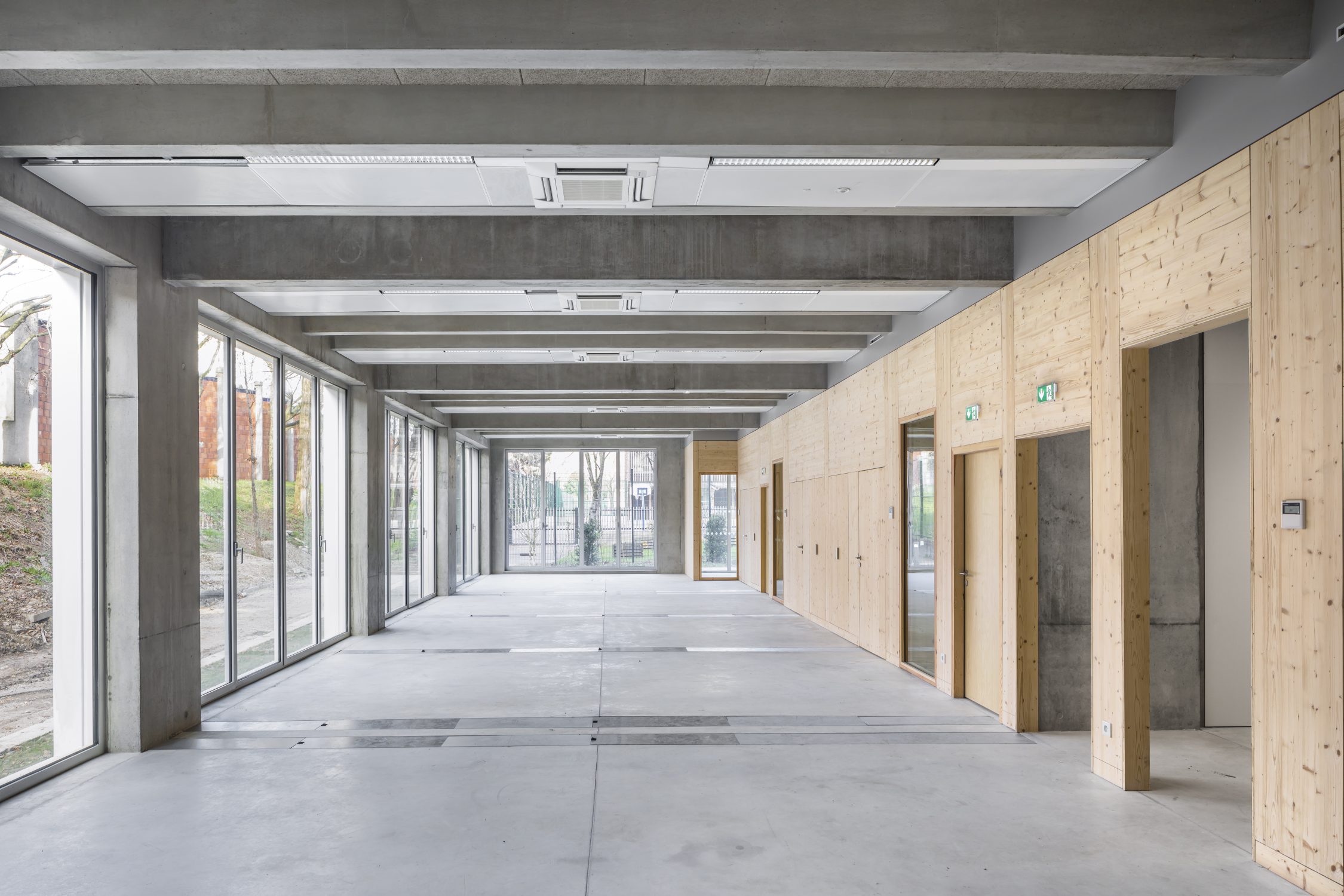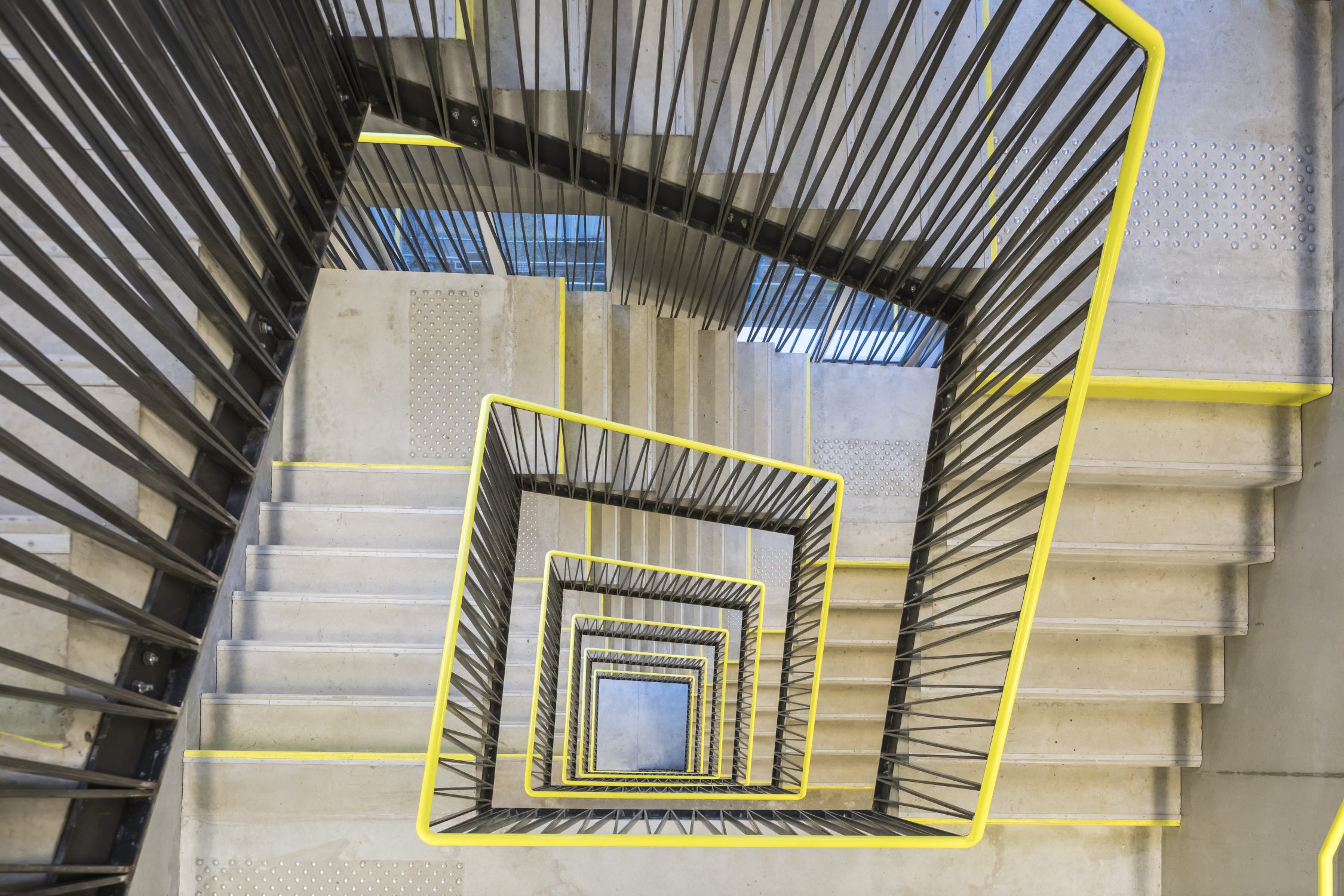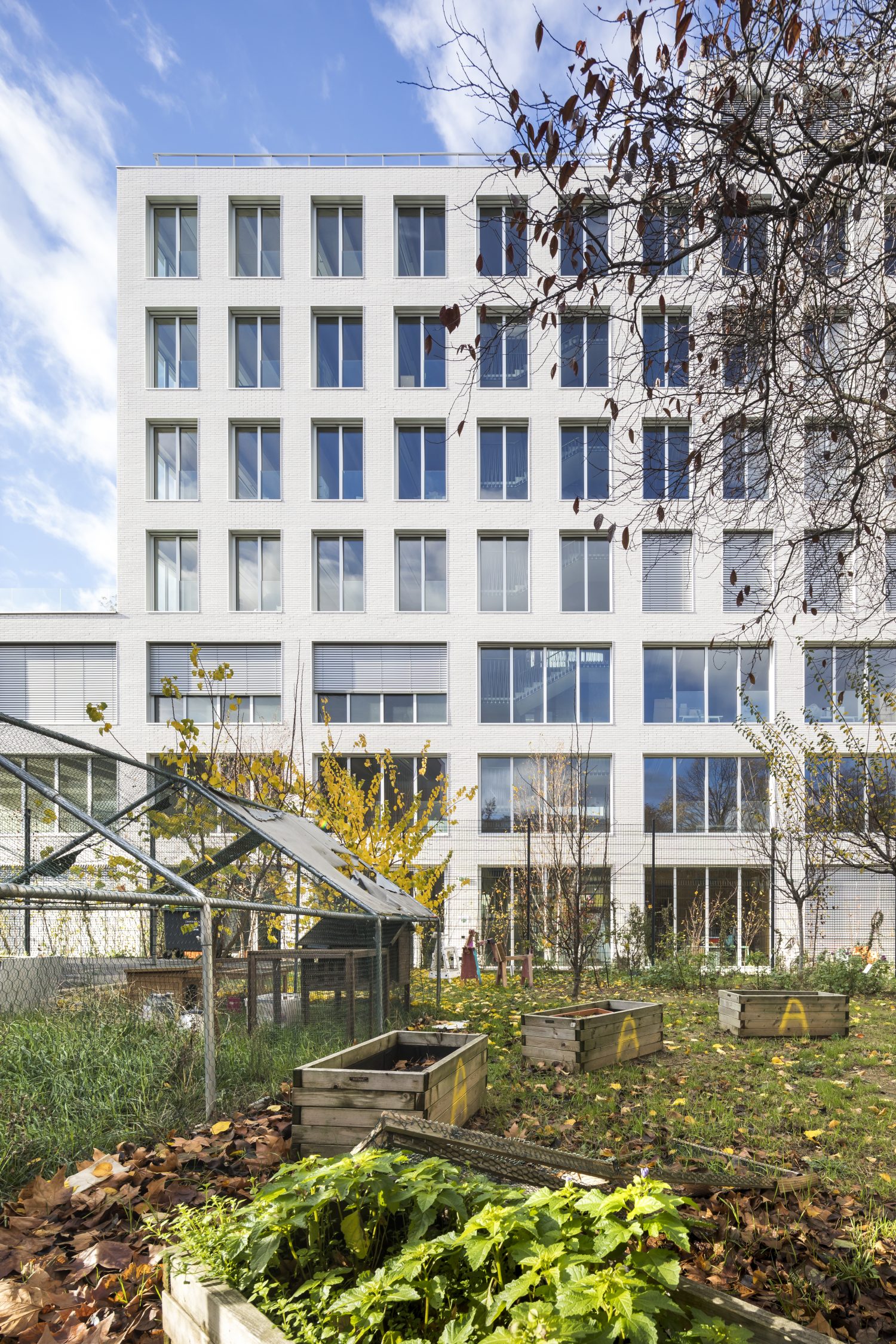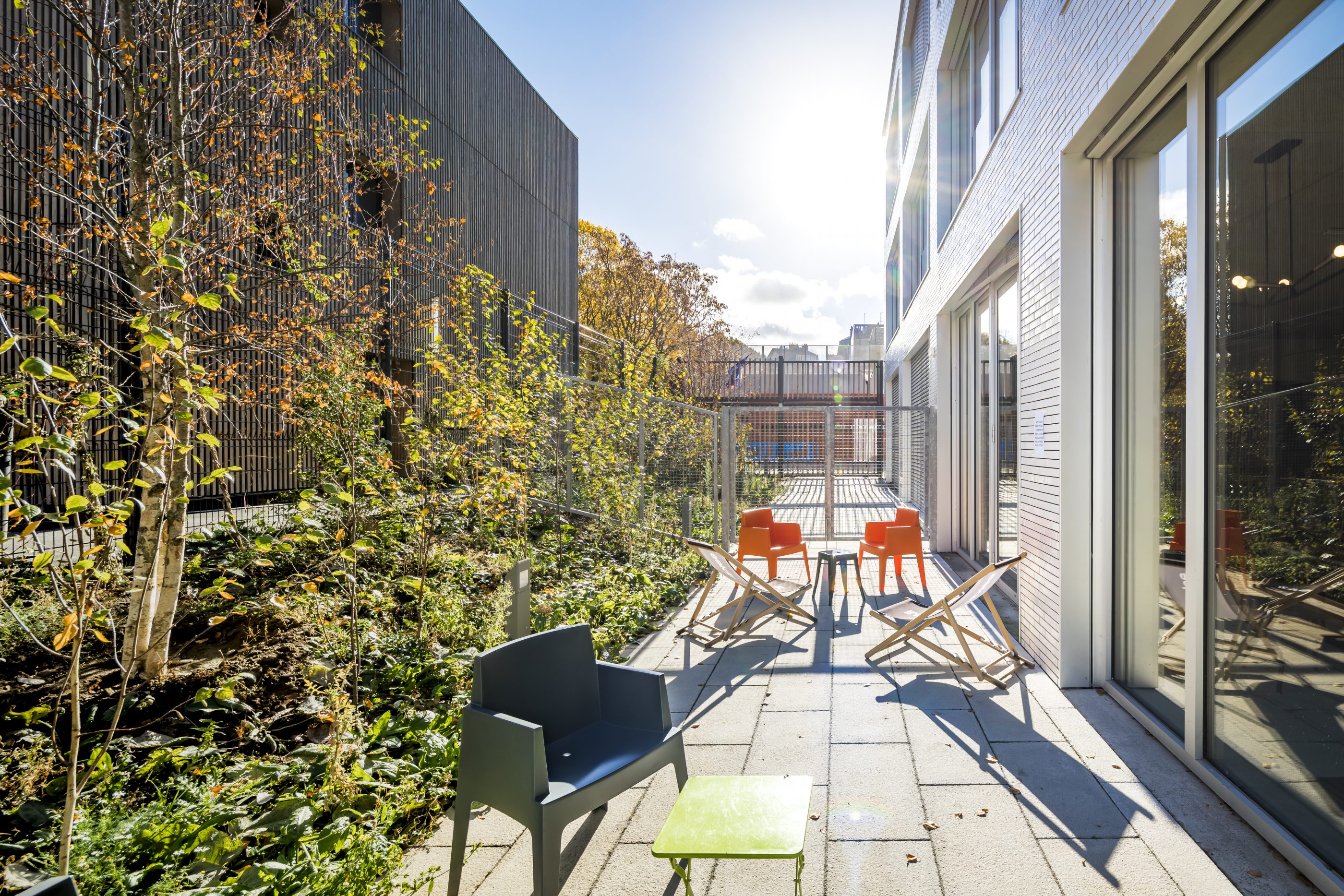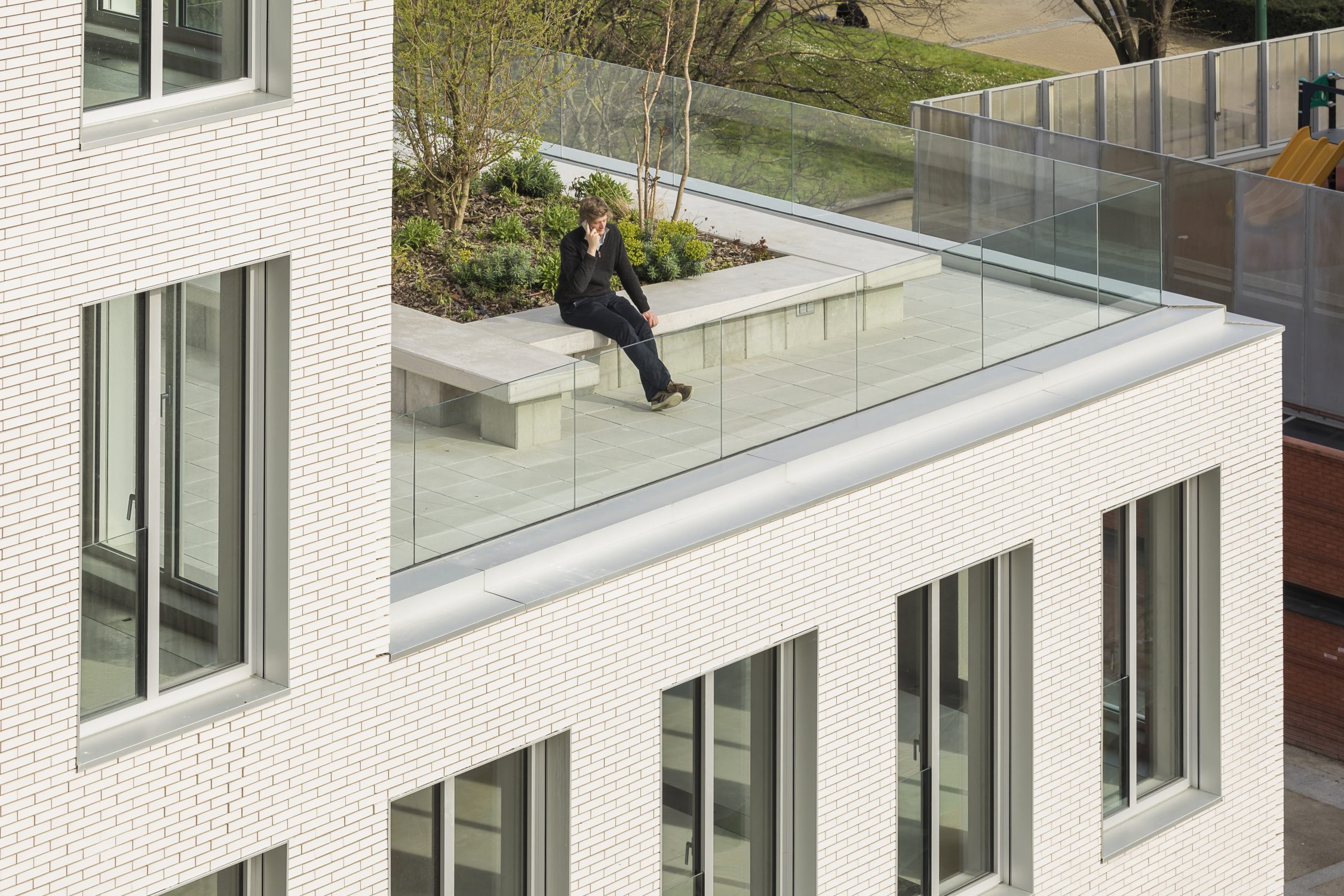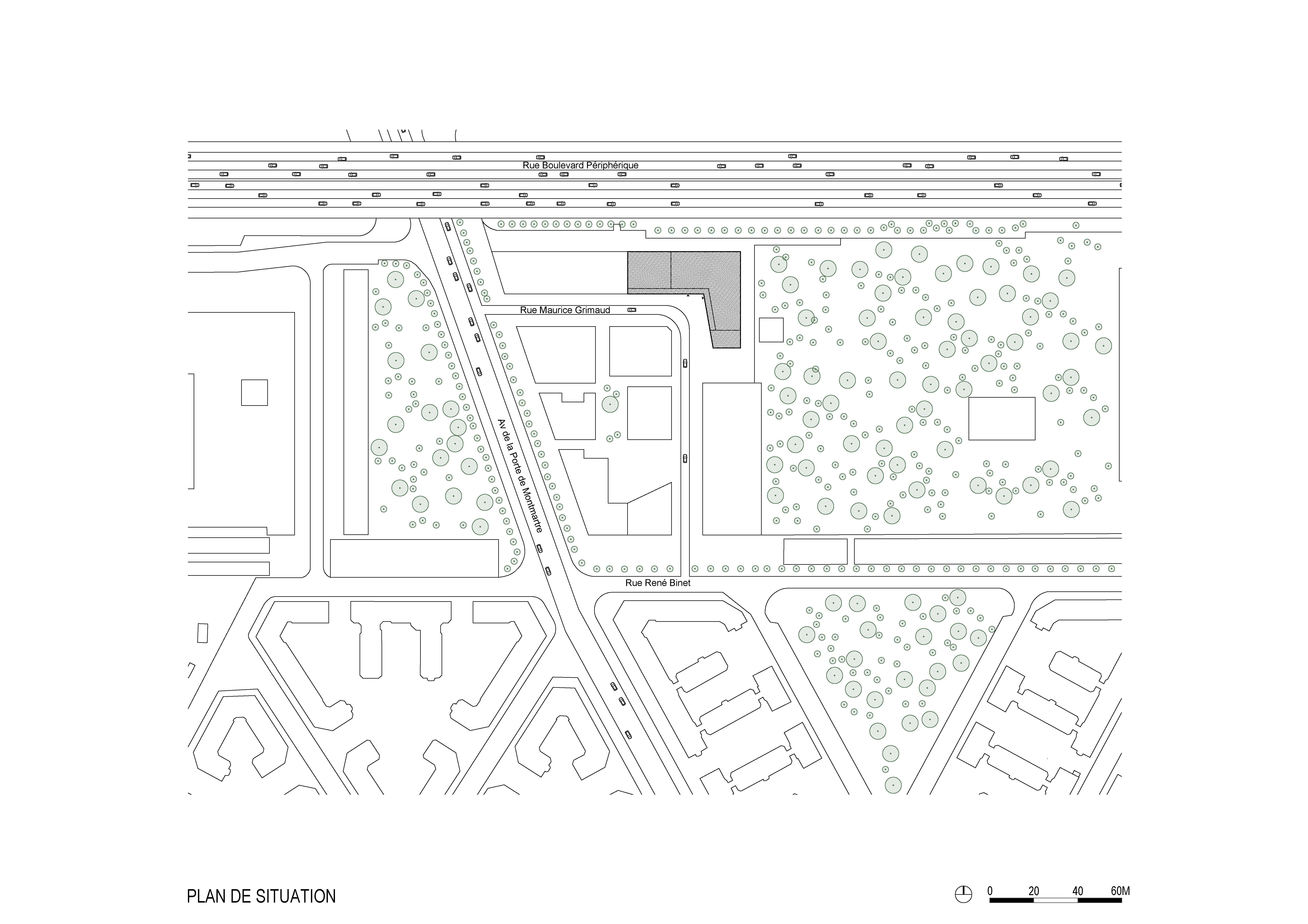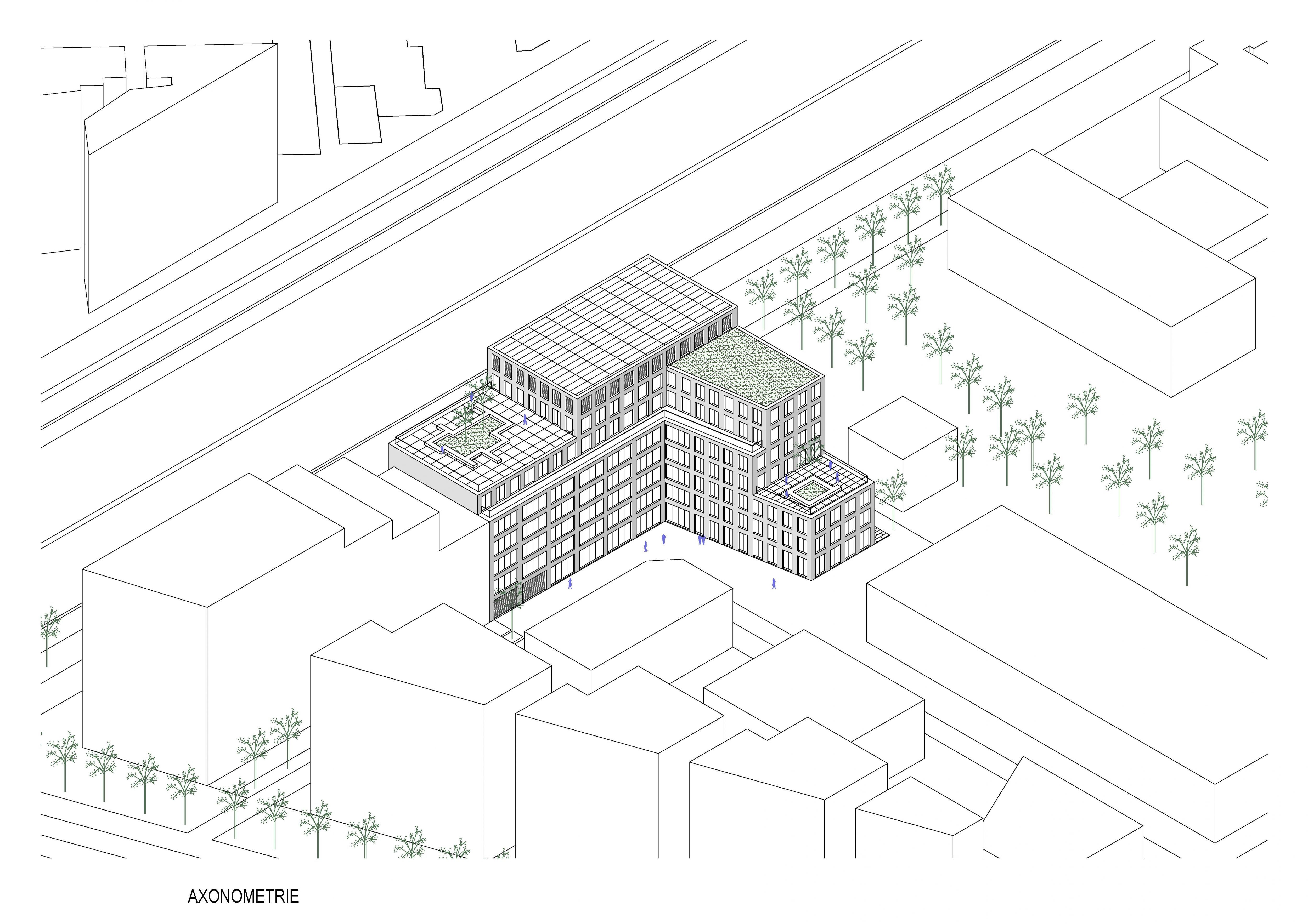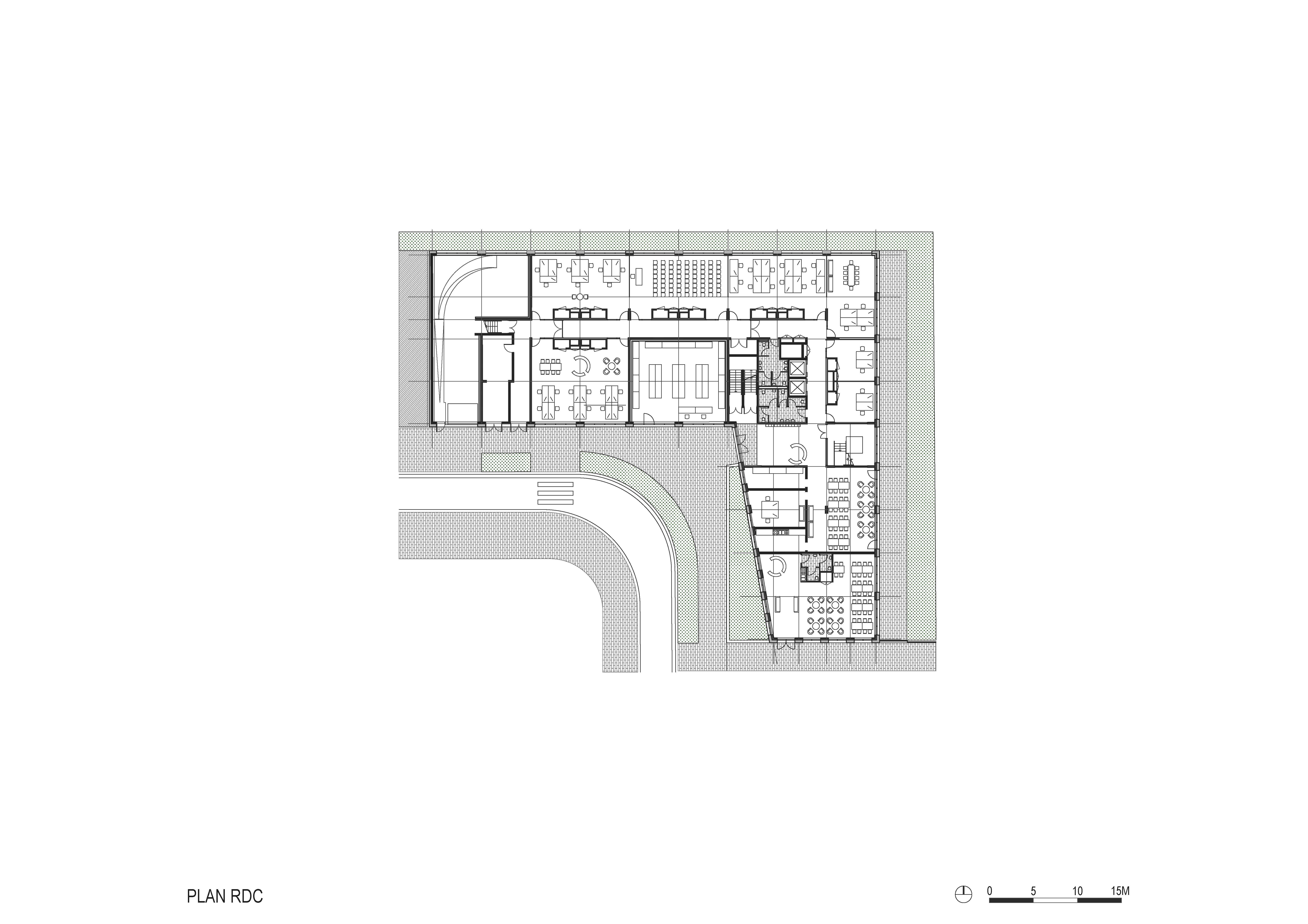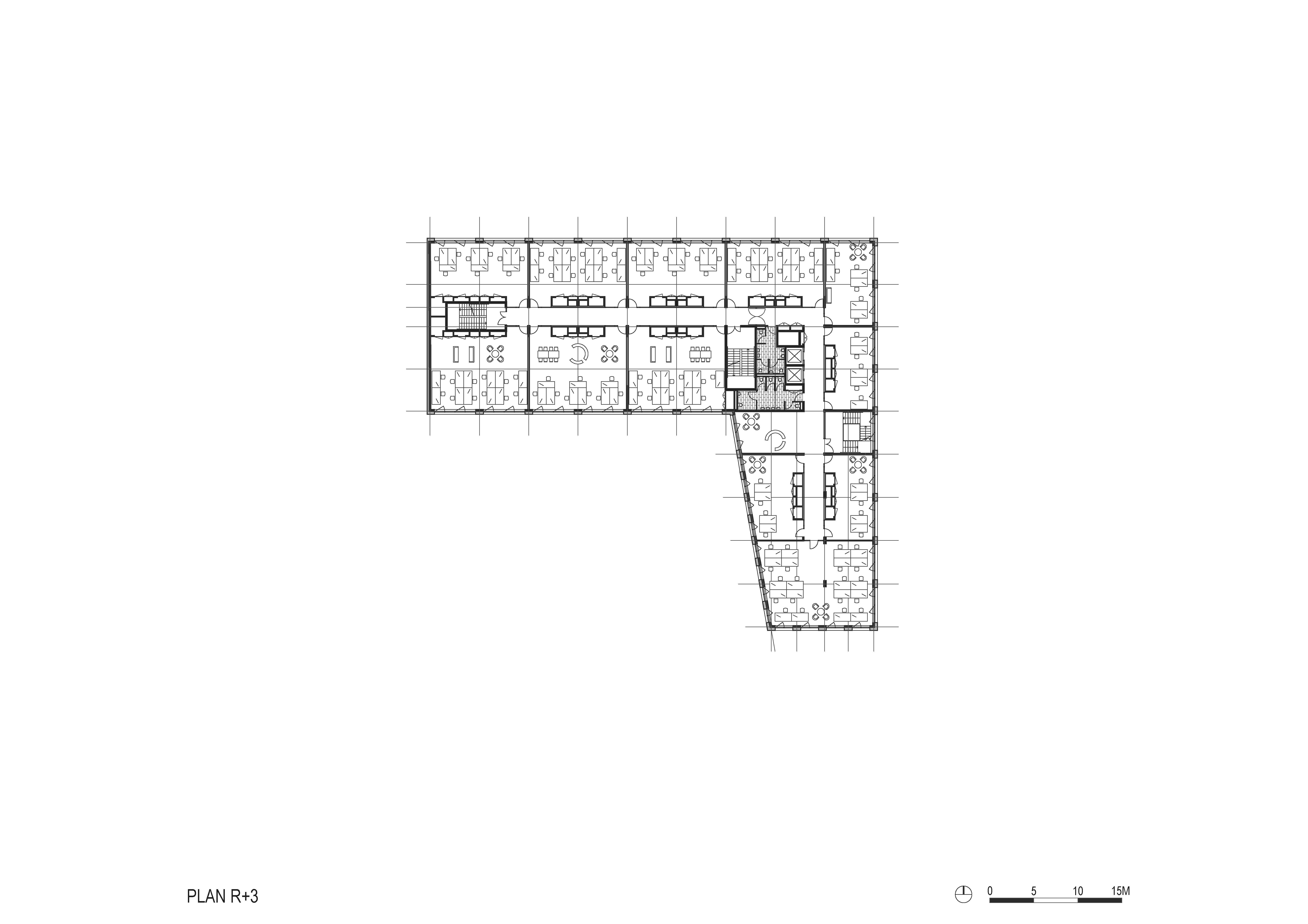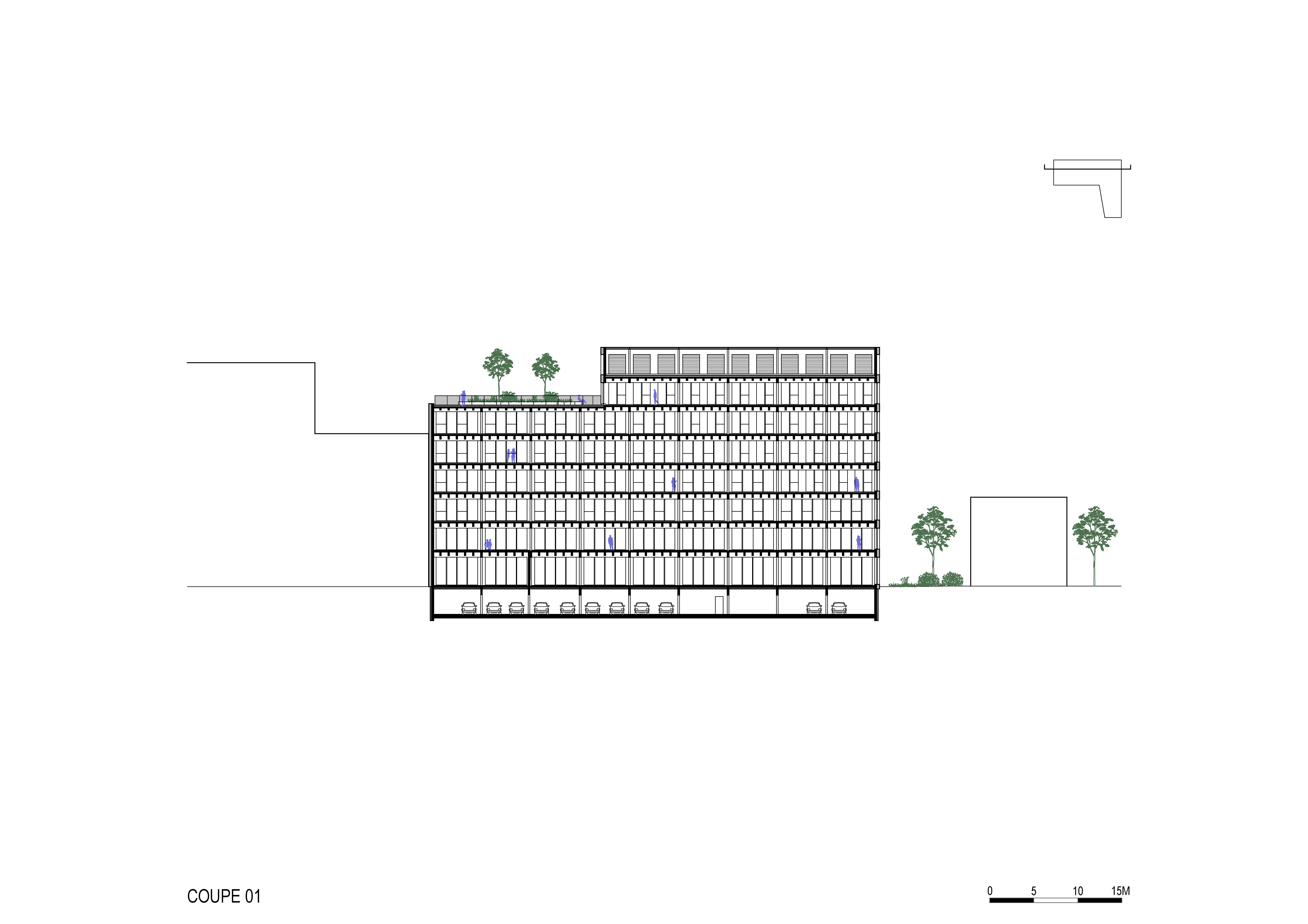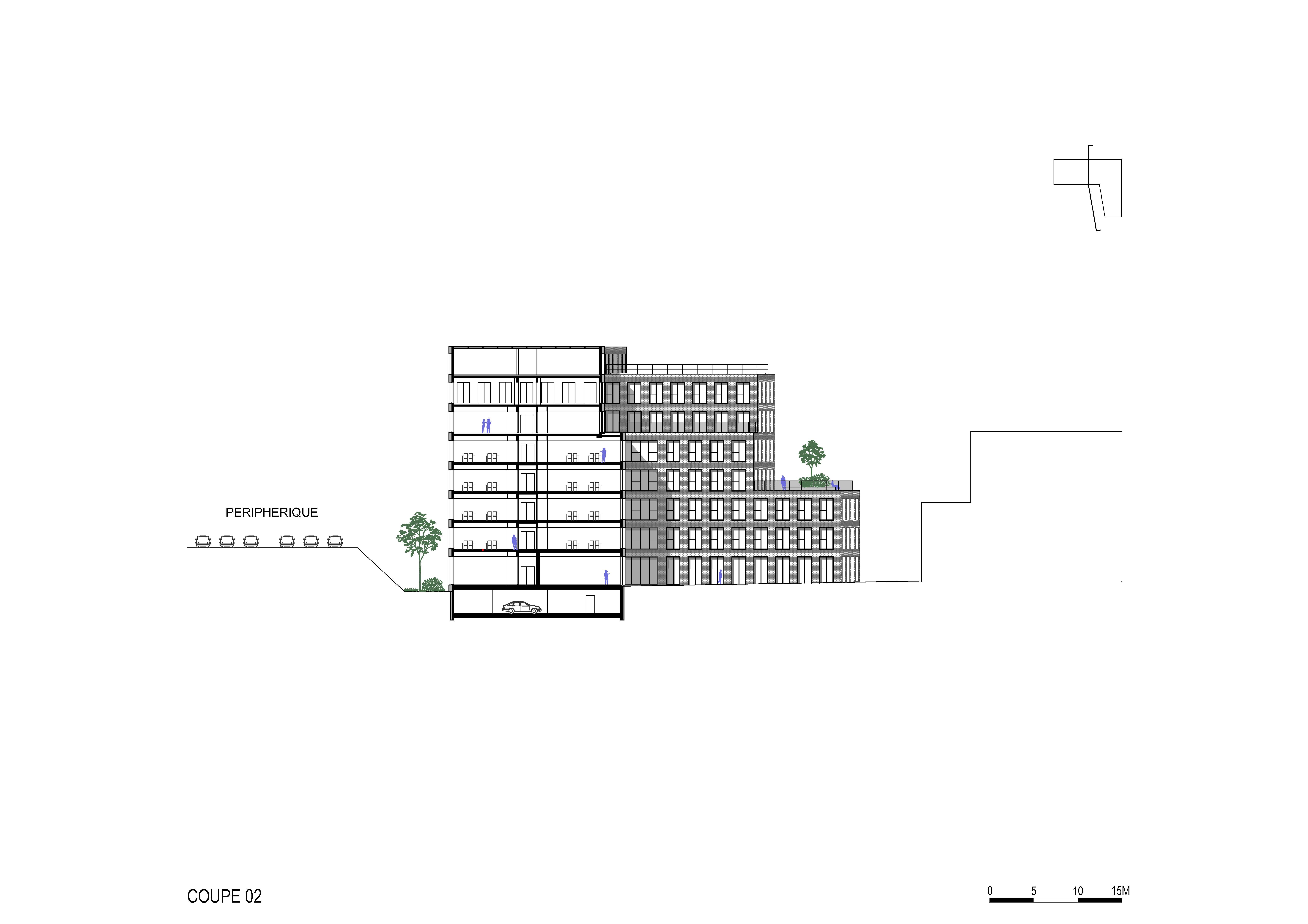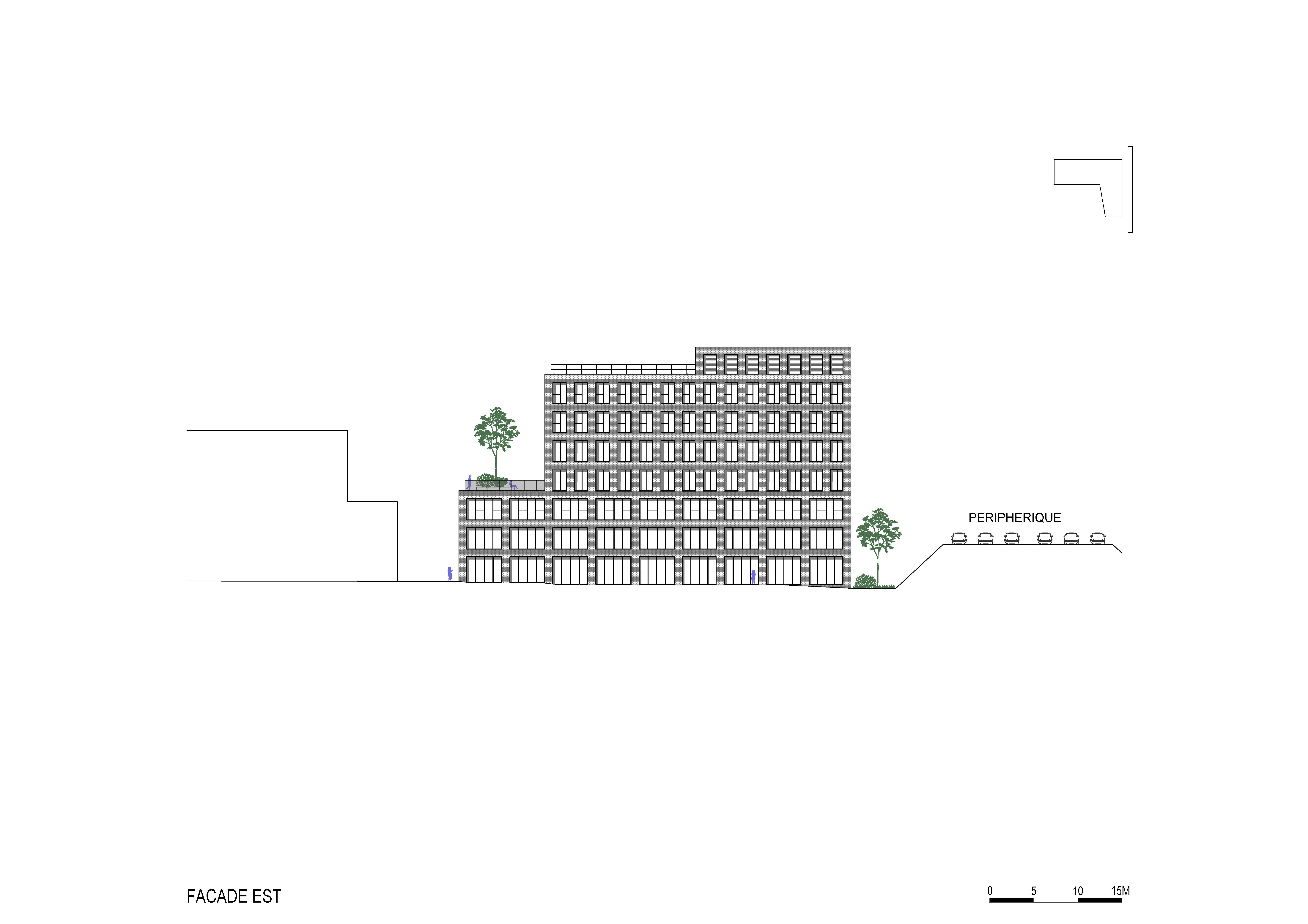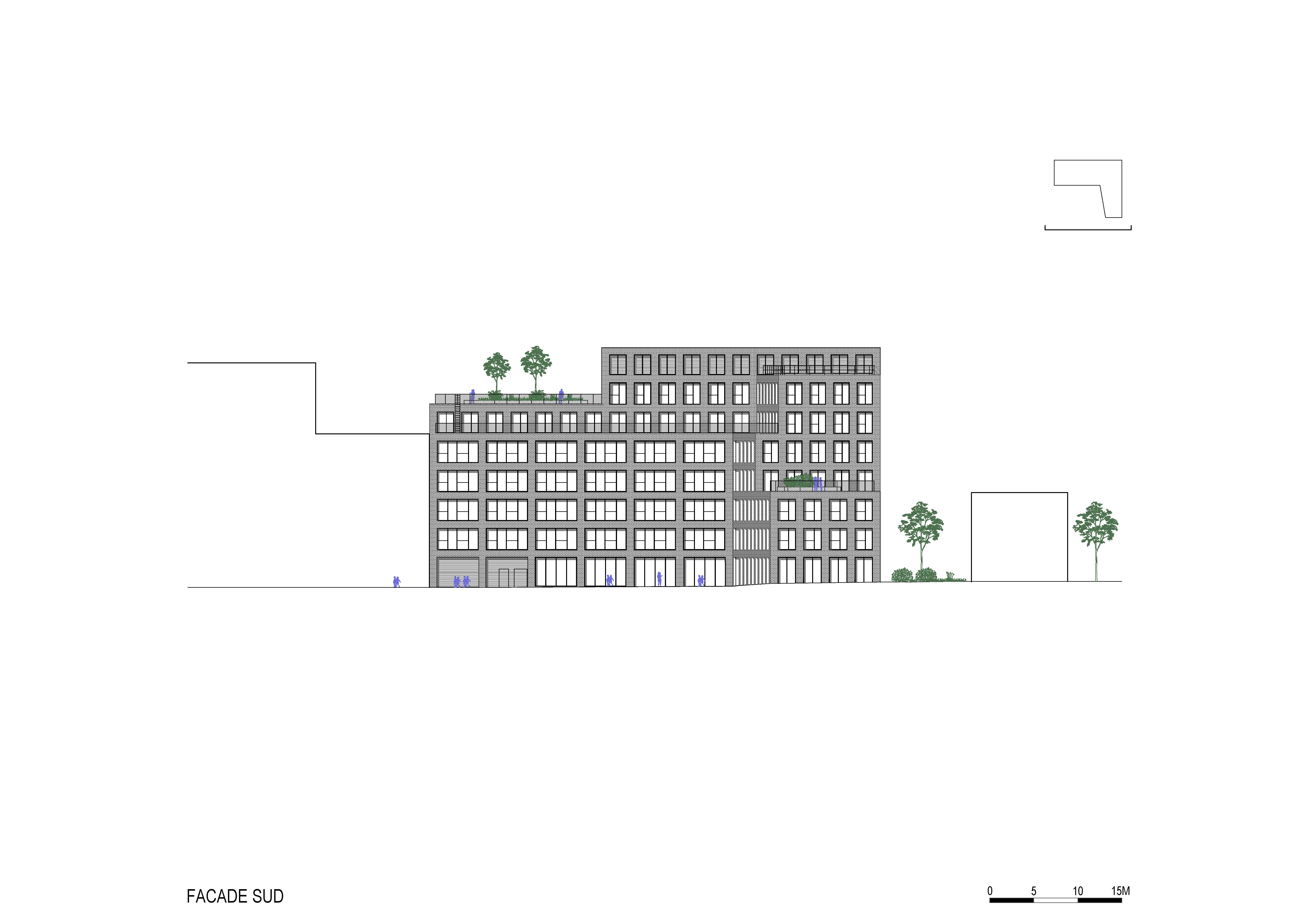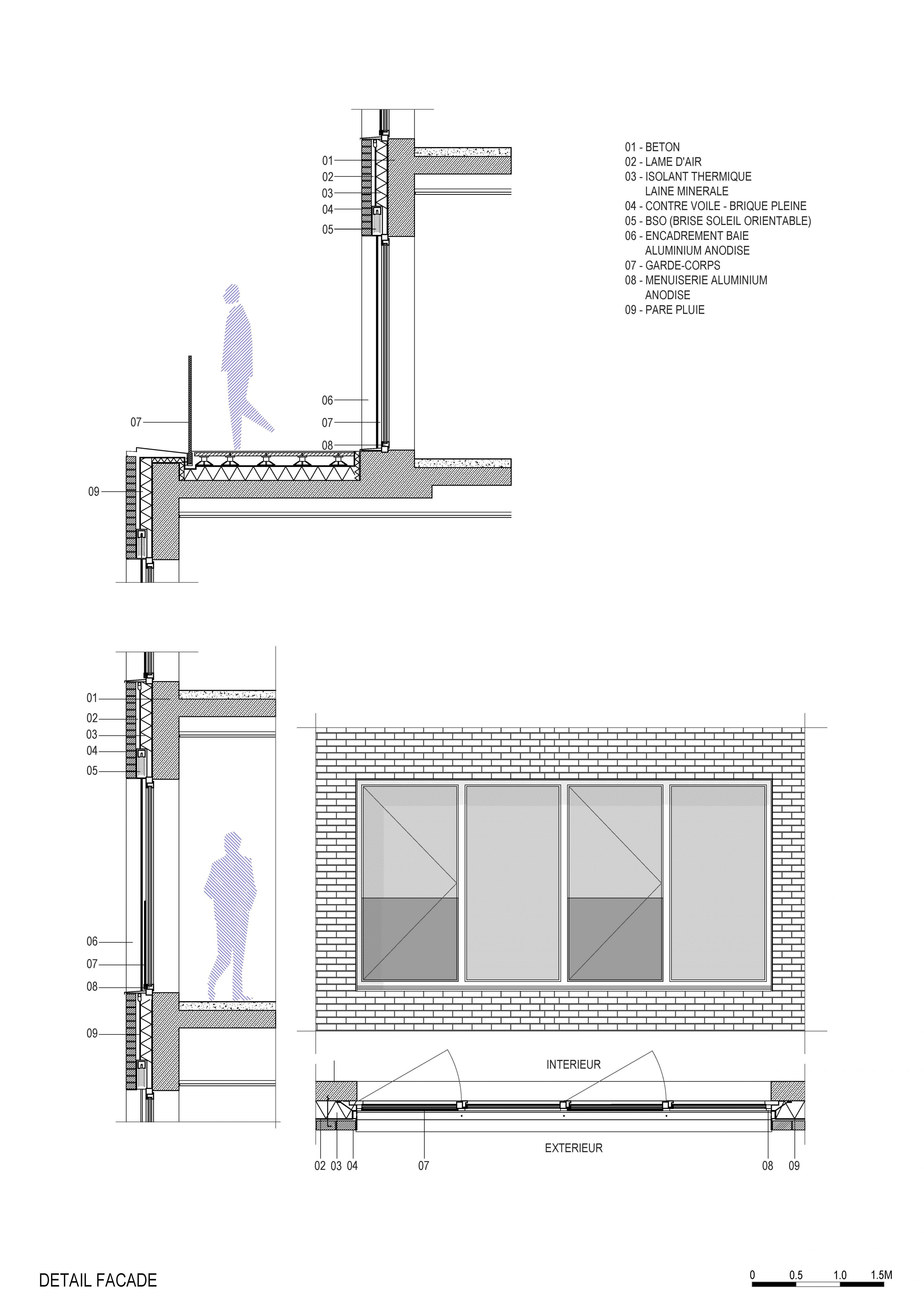 Binet
Paris
2012 – 2018
Business incubator
Complete Mission
Client RIVP
Size 7.650 m² / 16 M€
Engineers Louis Choulet / Batiserf / BMF
Landscape Bassinet Turquin
Label Plan Climat City of Paris
Nominated for the 2018 Equerre d'Argent
Winner of the ADC Awards 2019
Winner of Défis Urbains 2019
The building – Hôtel d'Entreprises Binet – is located in the Porte de Montmartre district, and is part of a recent development project, which addresses the reshaping of the city and the strengthening of urban continuities between Paris and Saint-Ouen.
The programme meets a need for small and medium-sized premises, between 50 and 150 m², with rents that are more affordable than the market price. This type of space is sought after by young companies in their maturation phase.
The architecture of the building is the result of a careful study of the relationship between the constructability of the land, the normative requirements, and the structural framework. The work with the plot and the urban rules has shaped the volume into steps and terraces and completed an architectural identity "made in Paris".
The building incorporates architectural principles designed to ensure the necessary resilience, in terms of the structure, the location of the cores and the gridded façade. The load-bearing framework of concrete posts and beams is highlighted both inside and outside the building by regular grids that assert an industrial identity.
On seven levels, the building houses 59 units with common areas, a conference room, a cafeteria and 33 parking spaces on a basement level. A multi-purpose hall for the use of the neighbourhood is accessible directly from the street. On each floor, a small double-height hall articulates the two wings of the building and marks a convivial space.
The project responds to a demand for varied volumes, integrating from the outset the idea of a high-potential space that can be used as an office and workshop. The interiors and terraces are designed as workspaces, with equipment and fittings ready to use, without the need for further additions.
The design of the project anticipates possible changes in use, partitioning, flexibility, or in technology, network supply, heating, adaptation to new environmental standards, in terms of climate, noise, comfort.
The facades express what the building intrinsically is, namely a simple and modular volume, open to multiple functions: today it can accommodate tertiary or craft activities, but tomorrow it could also accommodate housing while retaining its identity and coherence. Technically, the facade was designed to meet the requirements of thermal and sound insulation and modularity of the floors. The ratio between glazed and solid parts is 55% glazing and 45% solid.
The competition team was led by Mario Russo, with Amilcar da Rocha Ferreira; Alba Bui with Clément Dupuy, Gregorio Pettoni and Guillaume Piveteau carried out the studies; Stefano Lunardi and Adrien Fournier monitored the construction.