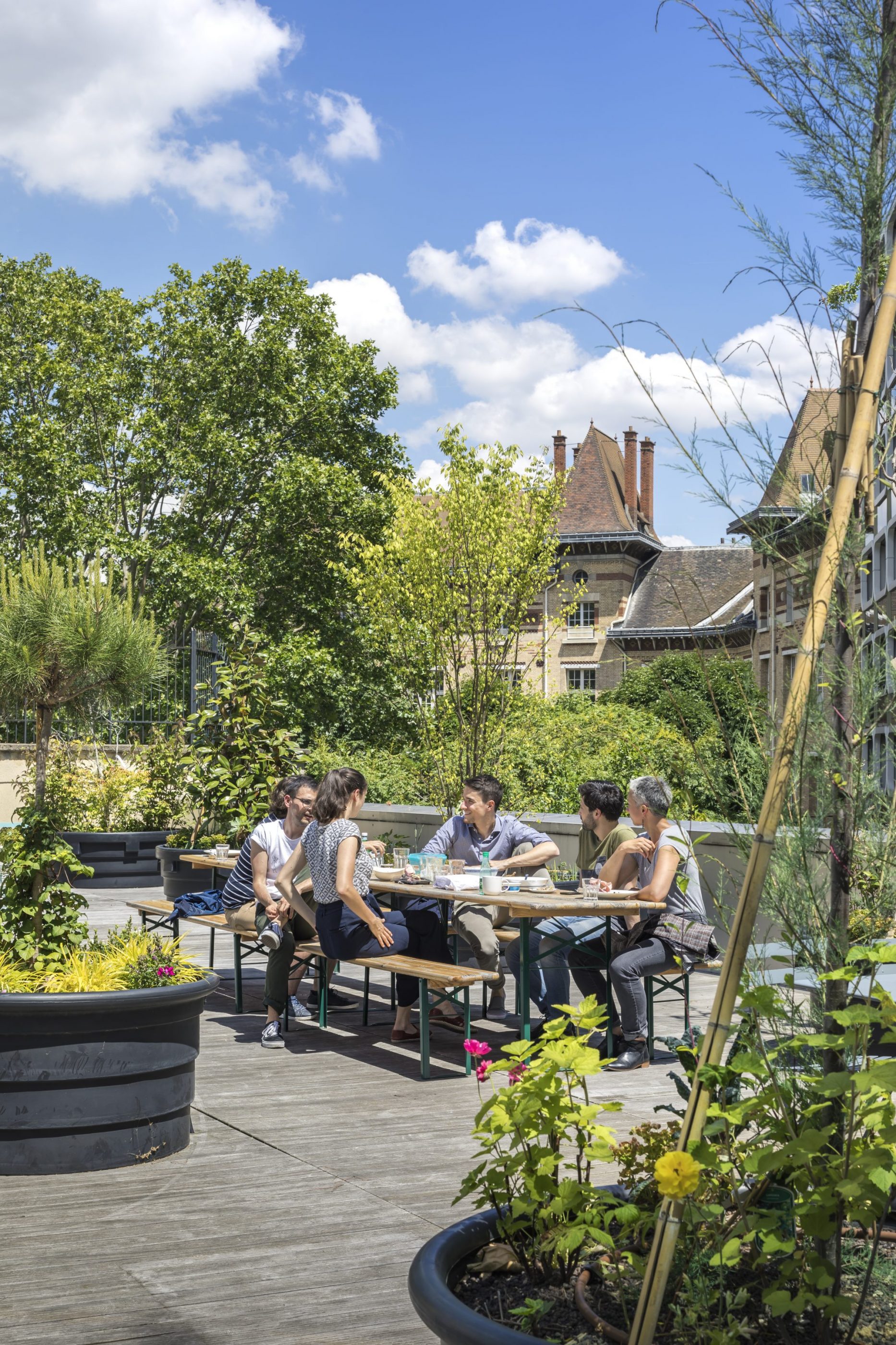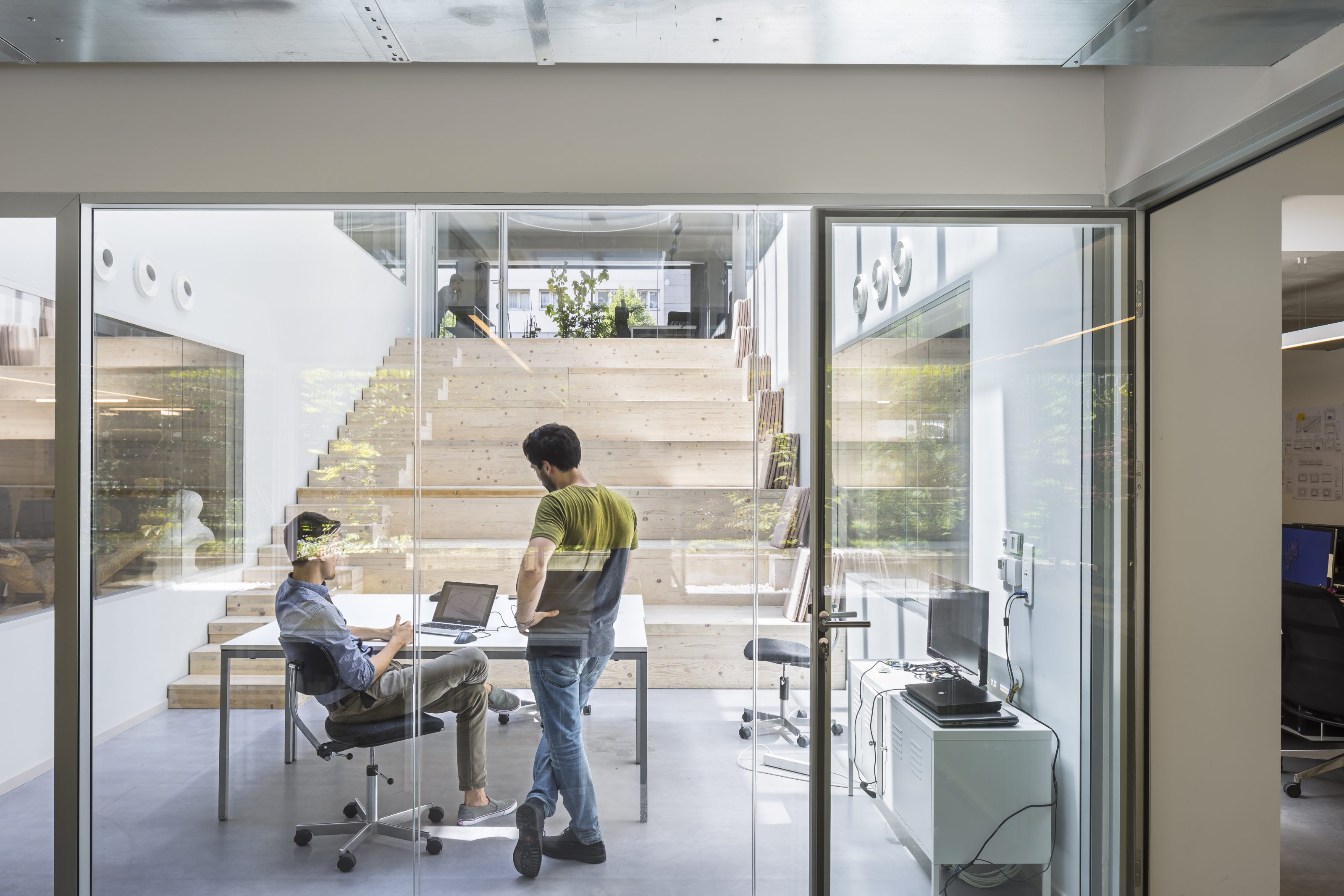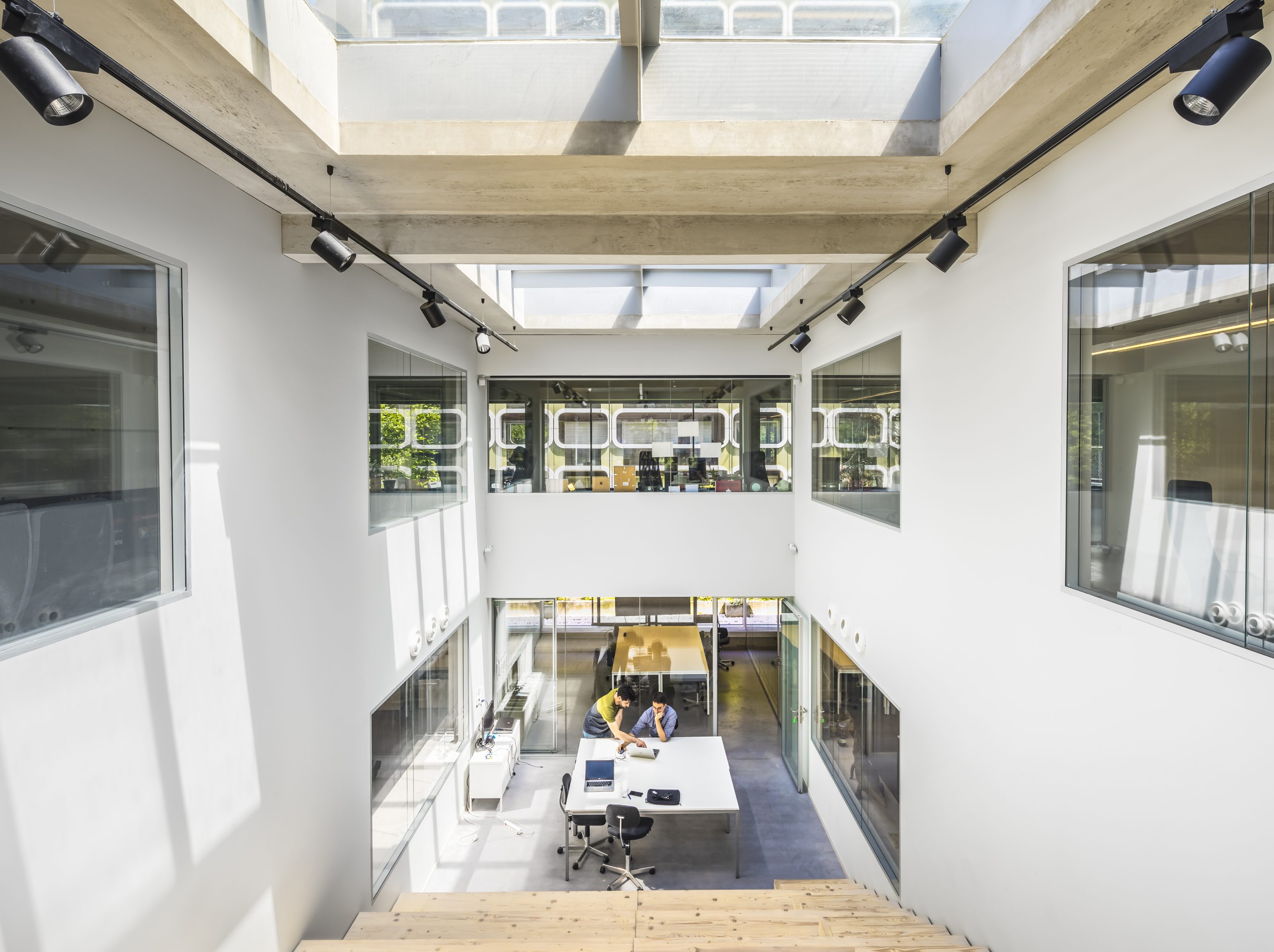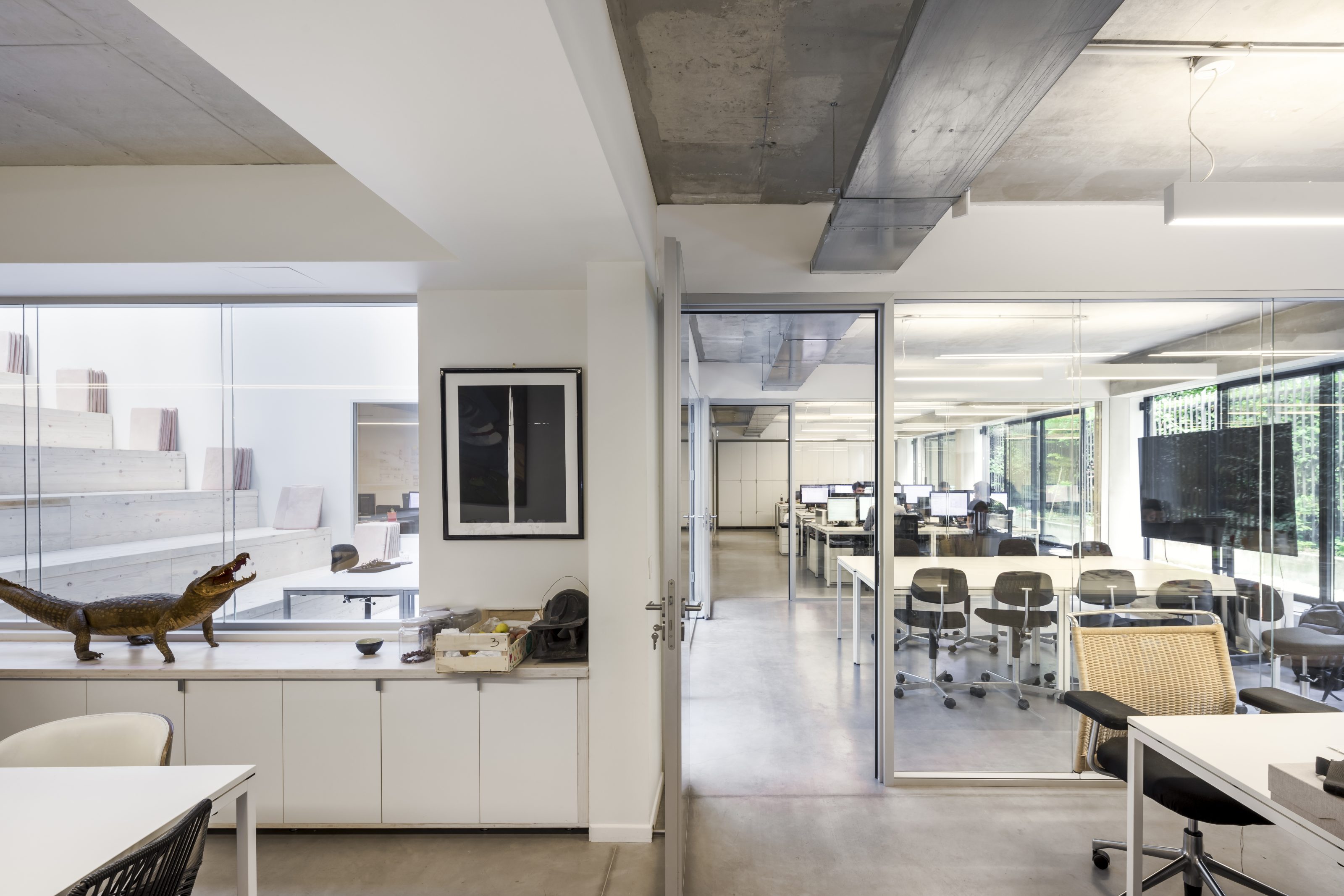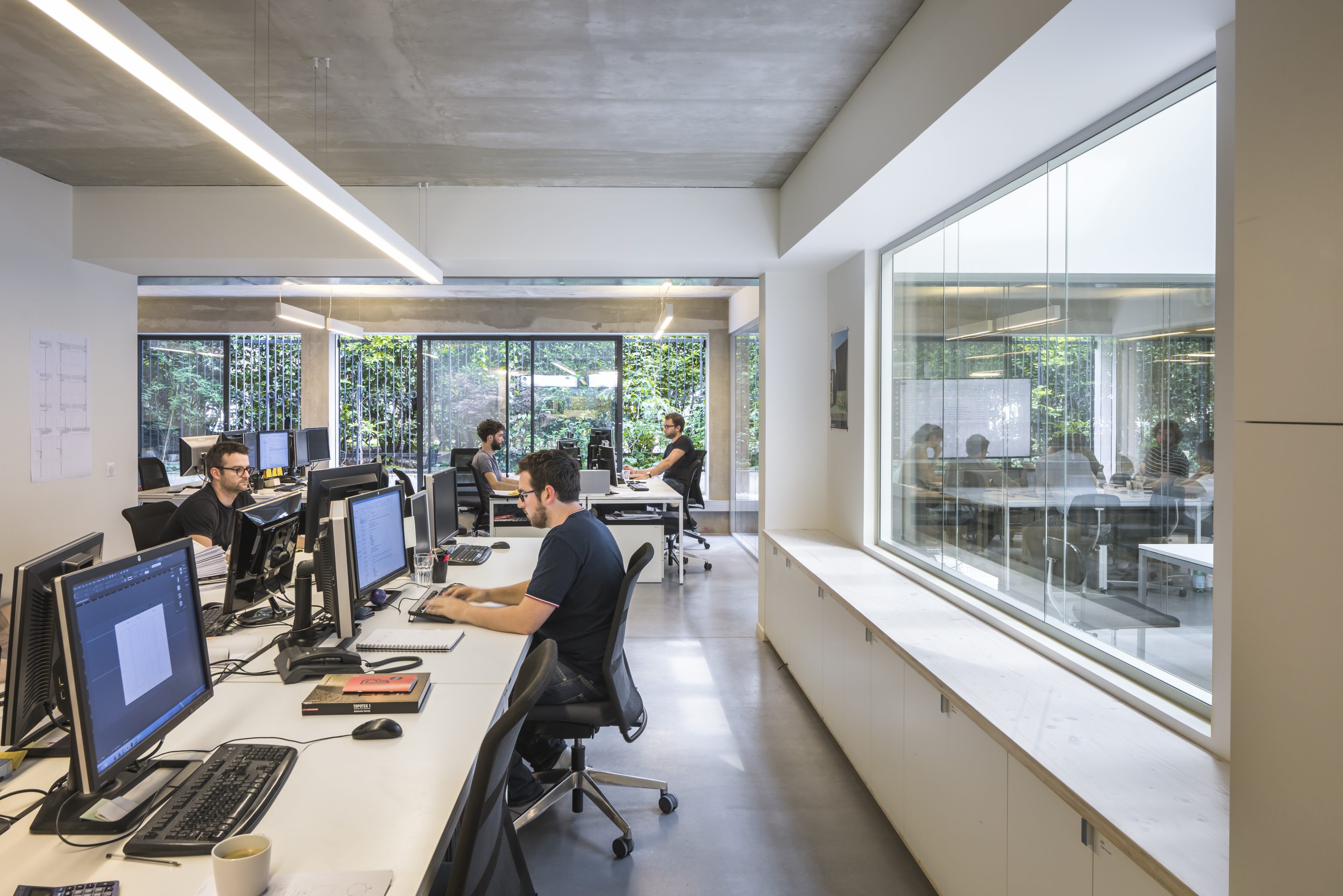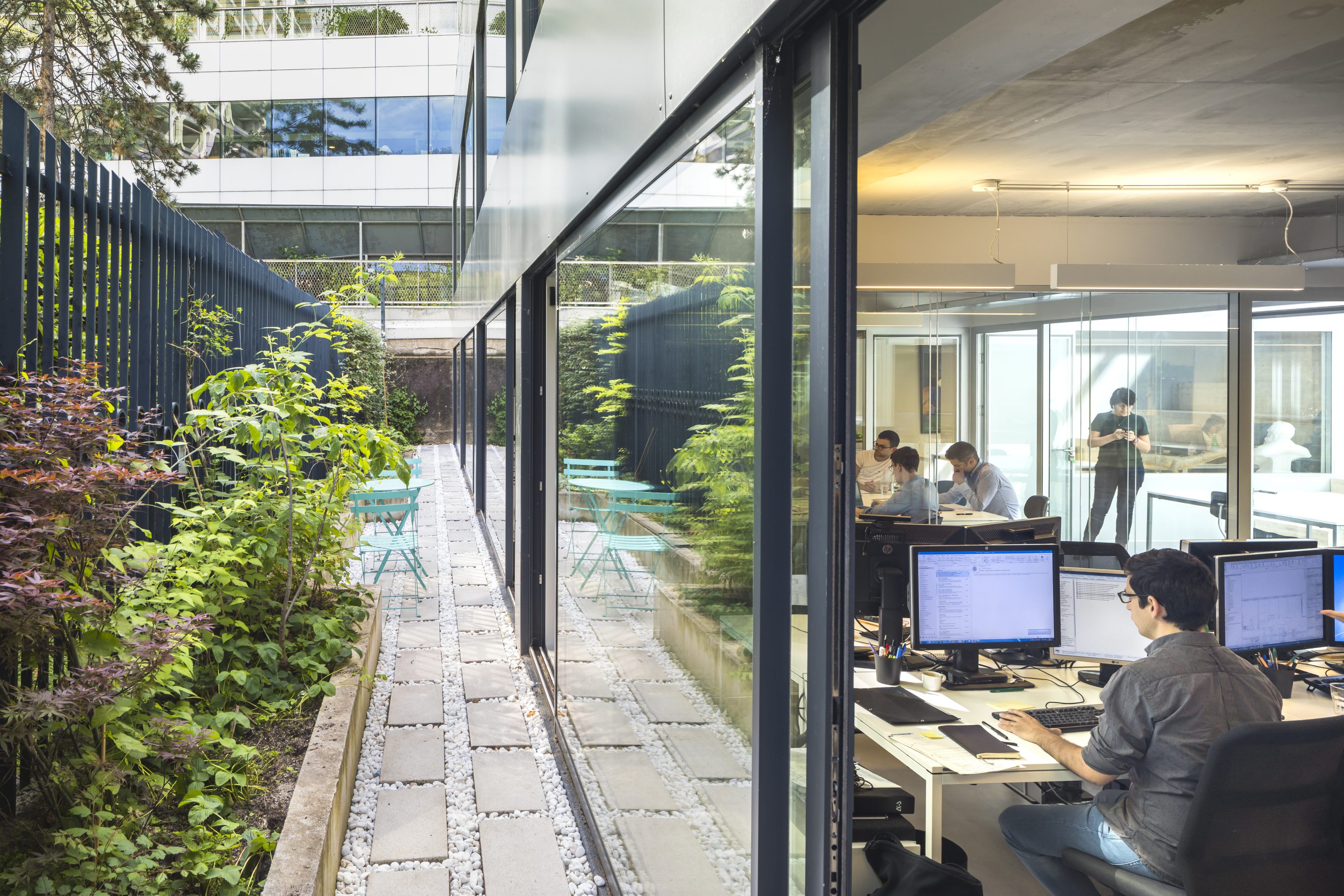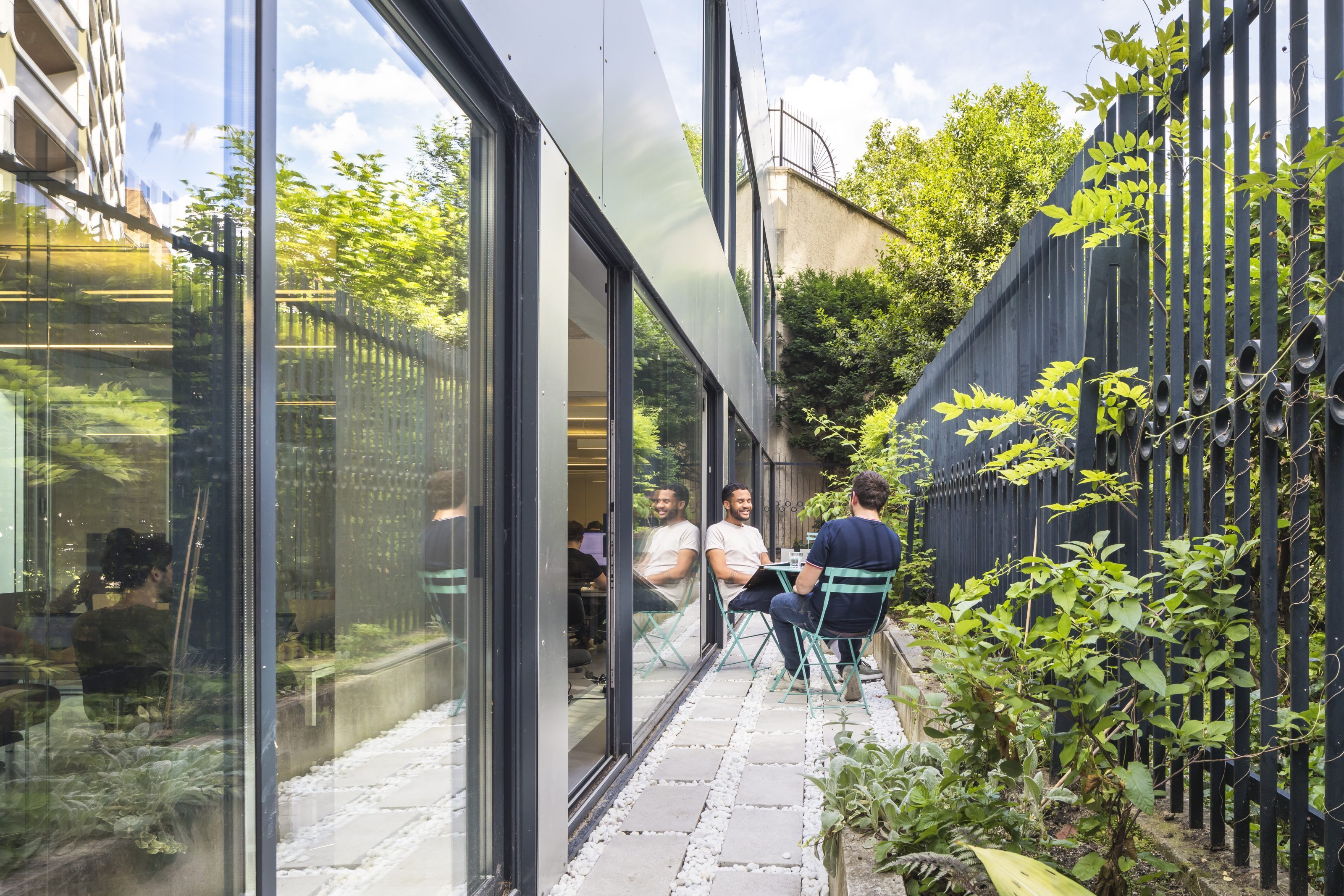 Vulpian
Paris
Paris 2014 – 2016
Renovation of offices
Complete mission
Client SCI Vulpian
Size 800 m² and 350m² terrace / 1,5 M€ ht
BET ITF / VS-A / BATISERF / Bassinet Turquin Paysage
Capital cities are perfect places for creative industries. The problem is space. Renting an office in Paris is as expensive as in London or New York. The space we designed is very flexible and relaxed, it encourages social interaction between people from different small businesses.
15/17 rue Vulpian is designed as a flexible and efficient workspace: a modern place with open and comfortable offices arranged on two floors of a former industrial building. The layout and facades of the building highlight the post and beam structure and concrete slab. The materials used allow total flexibility in the layout, the building adapts to its users.
For the activity, the building includes about 50 places per level, seven meeting rooms, a reception hall, a 50-seat amphitheatre and an equipped model workshop.
For the social life of the users, there is a cafeteria, a discussion area and a 350m² terrace.
AZC architects
Team: Celia Horn, Adrien Fournier, Stefano Lunardi and Thibaut Davanseau