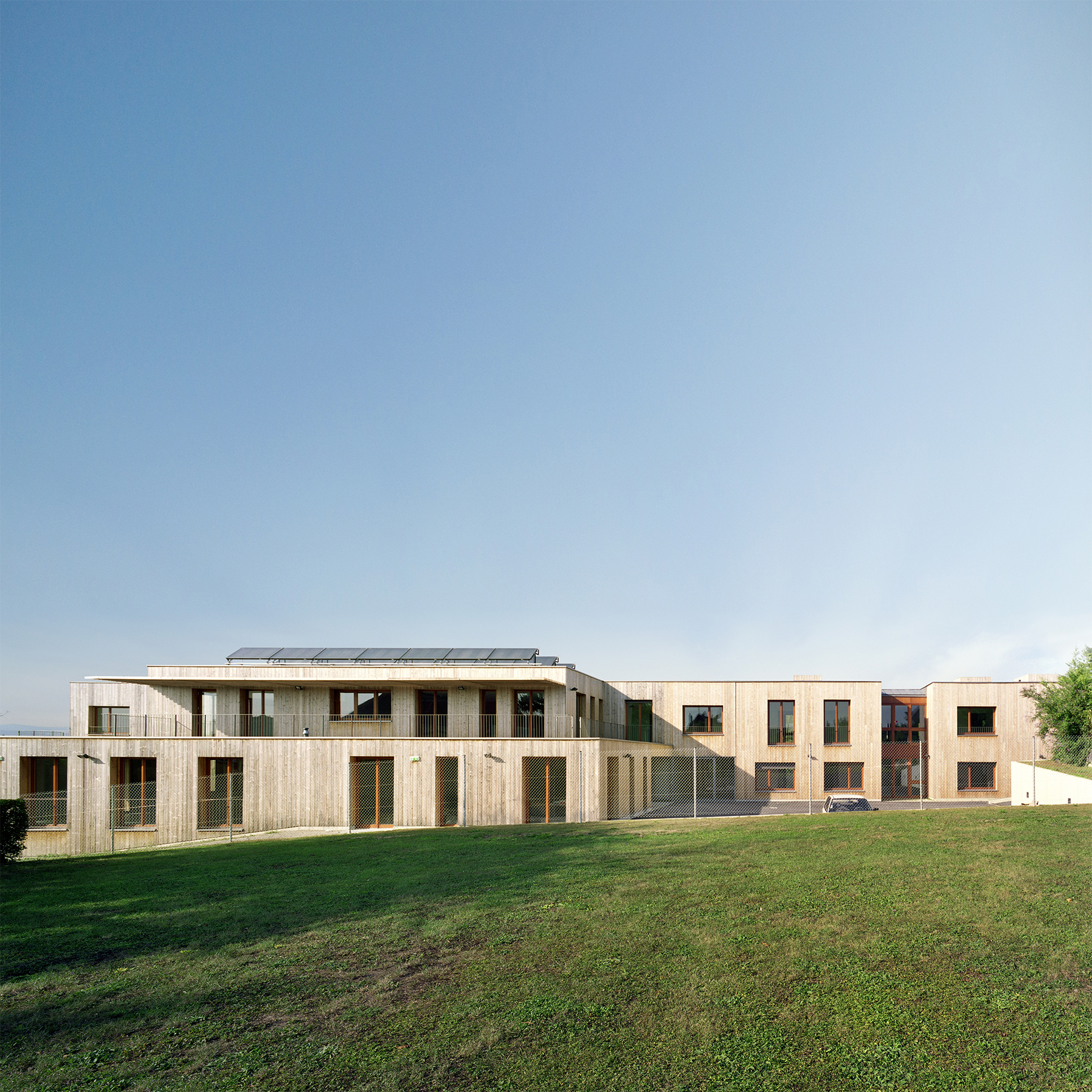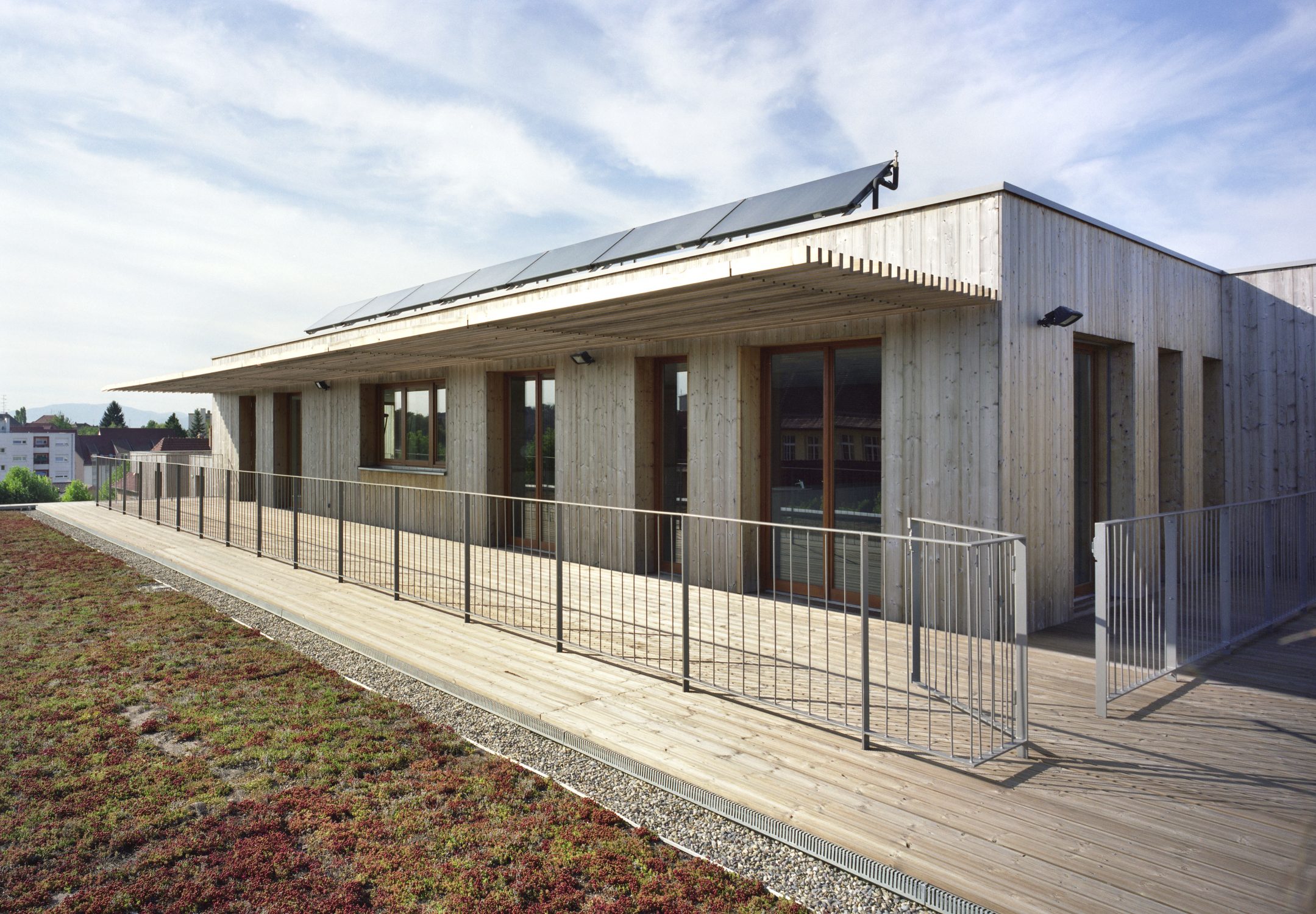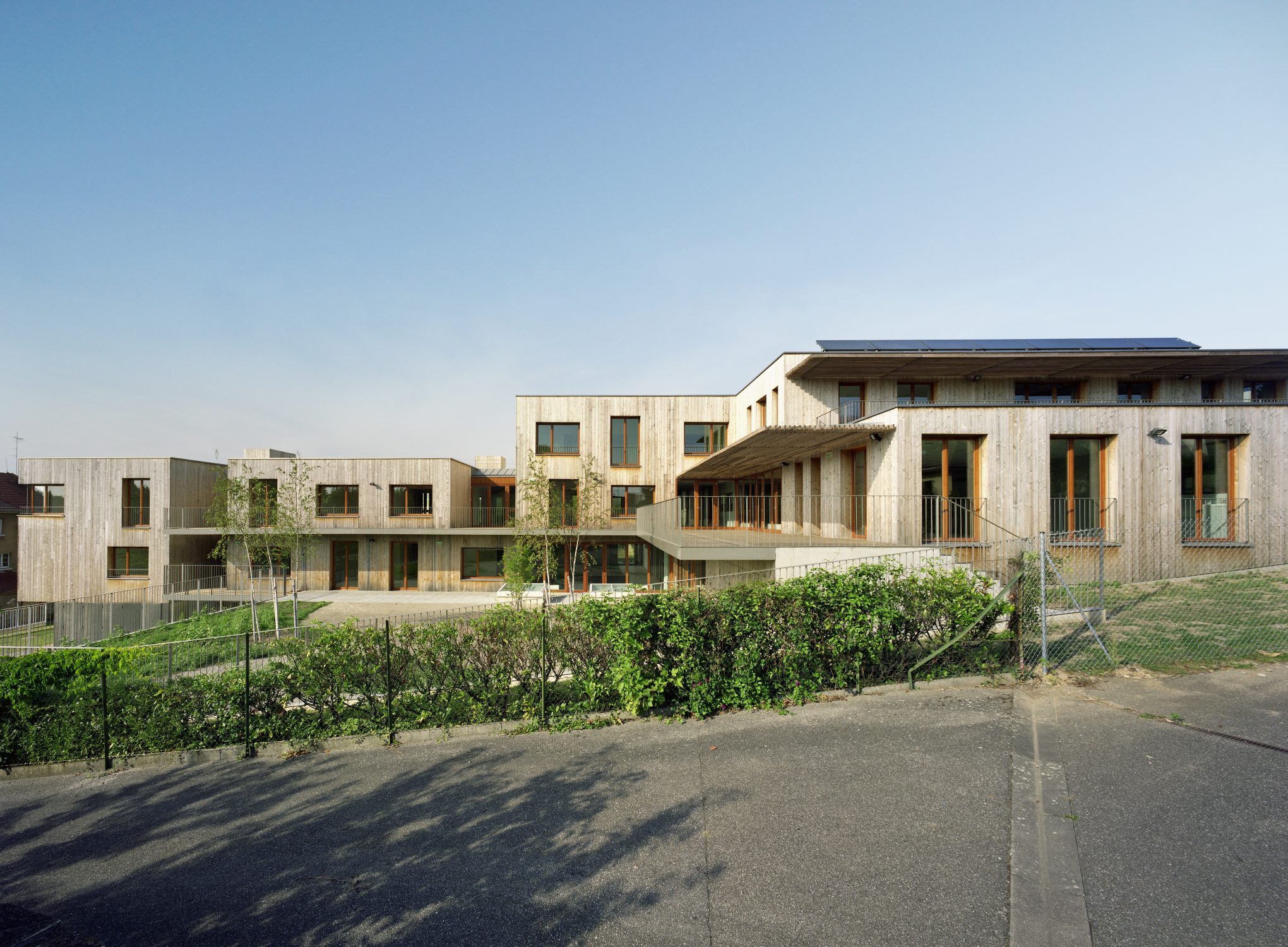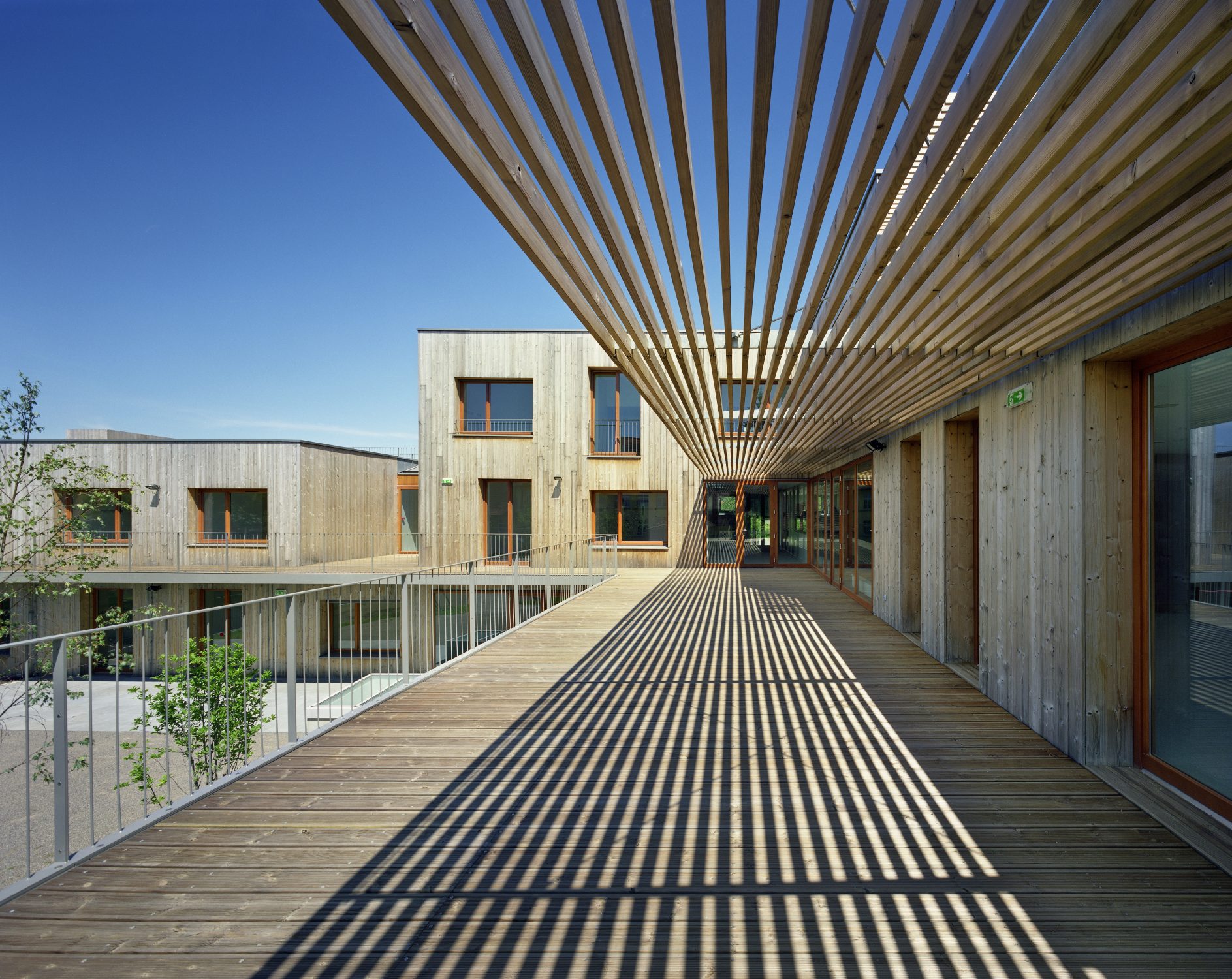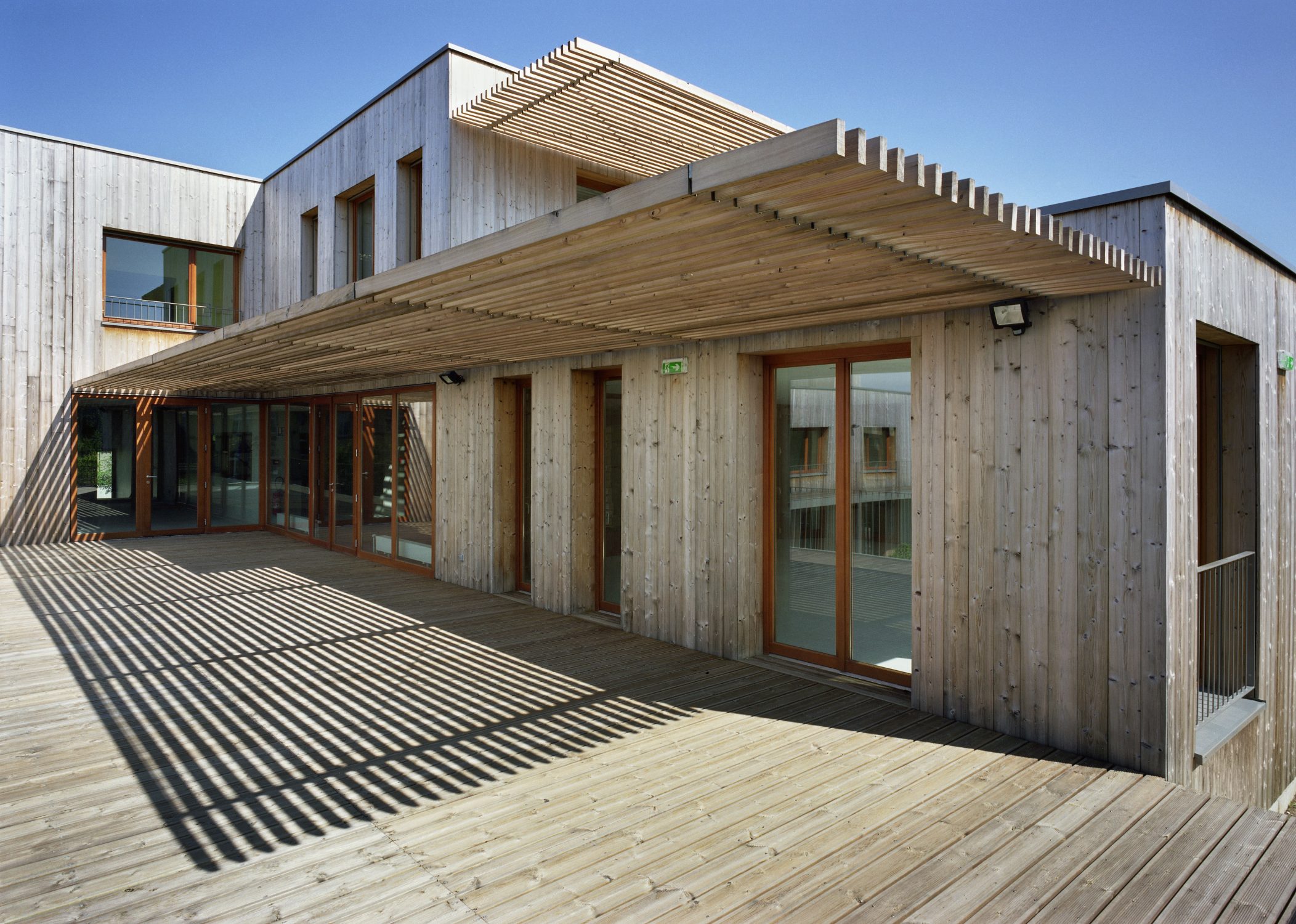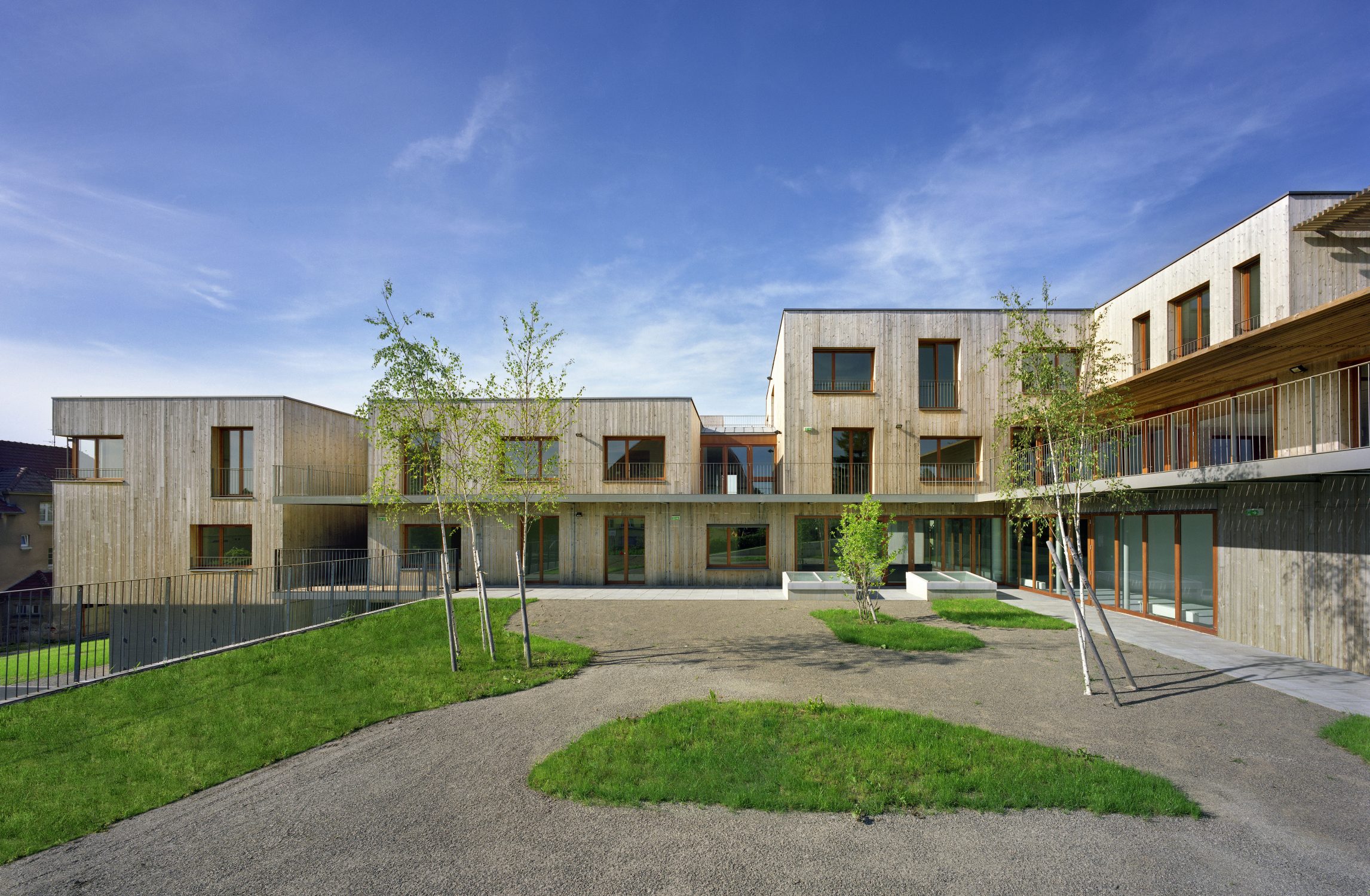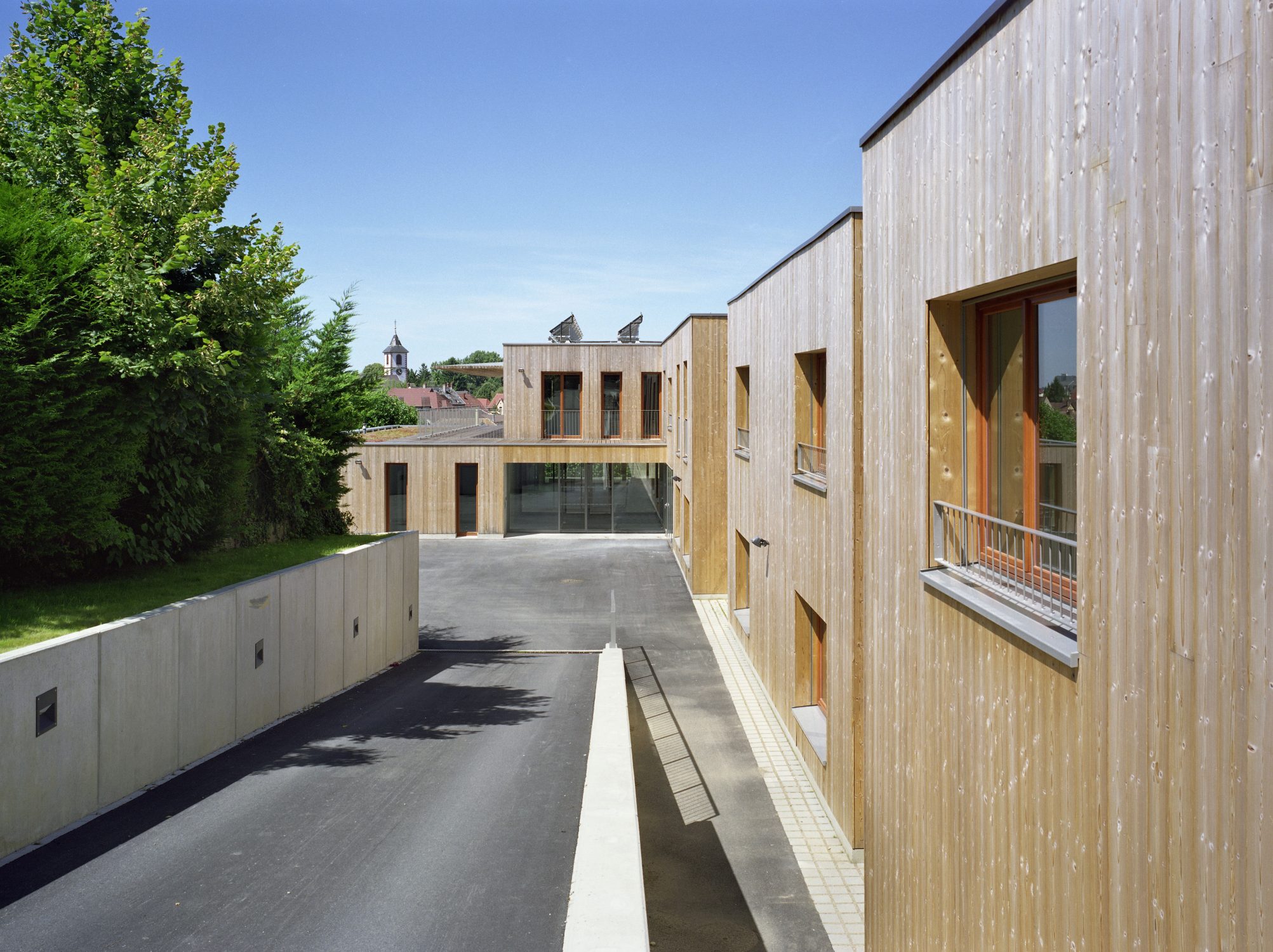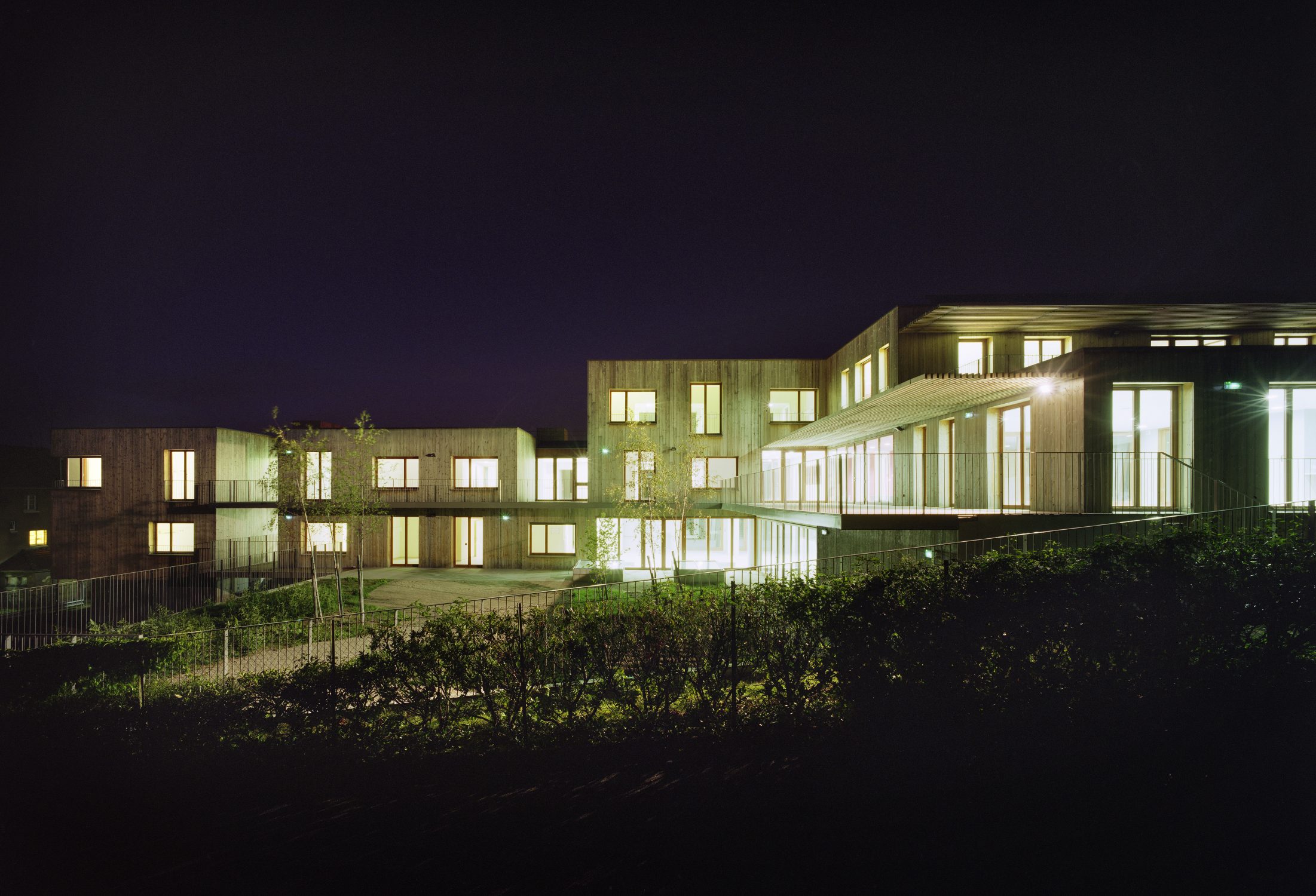 Les Collines
Riedisheim
2005 – 2009
Health and retirement home
Complete Mission
Client City of Riedisheim
Size 3.150 m² / 5.3 M€.
Engineers OTH East
Labels HQE / THPE.
The building is located on the heights of Riedisheim, in the suburbs of Mulhouse, in a neighborhood morn. The context has led us to develop the entire program in a construction that follows the shape and constraints of the field. The ensemble extends in length, from east to west, and in height, on four levels, offset from each other, following the natural slope of the ground. It never exceeds the maximum authorized height of ten meters in any point to the right of the ground.
AZC architects
The competition team was led by Cyril Berthelet; Grégoire Zündel and Cyril Berthelet monitored the construction.