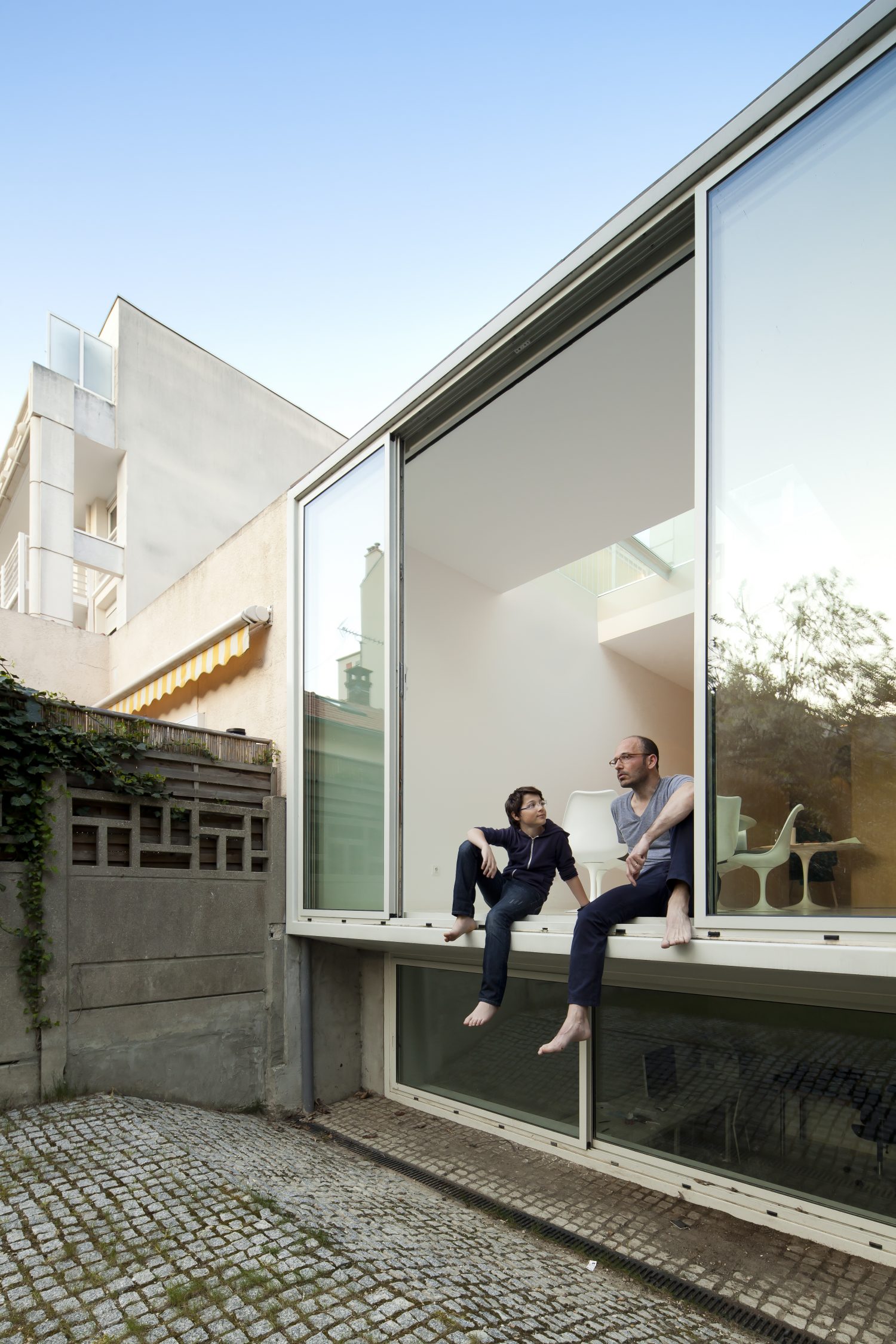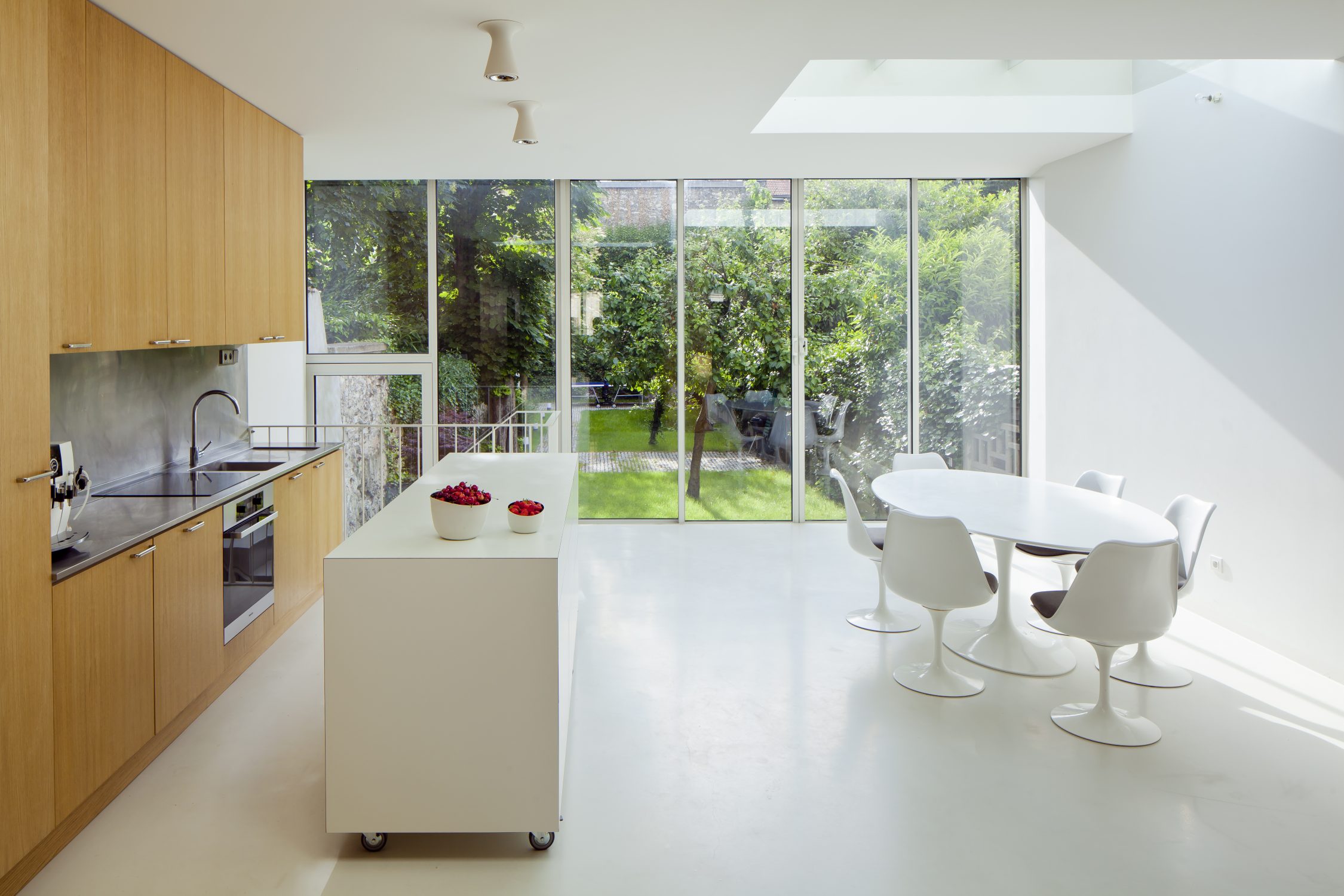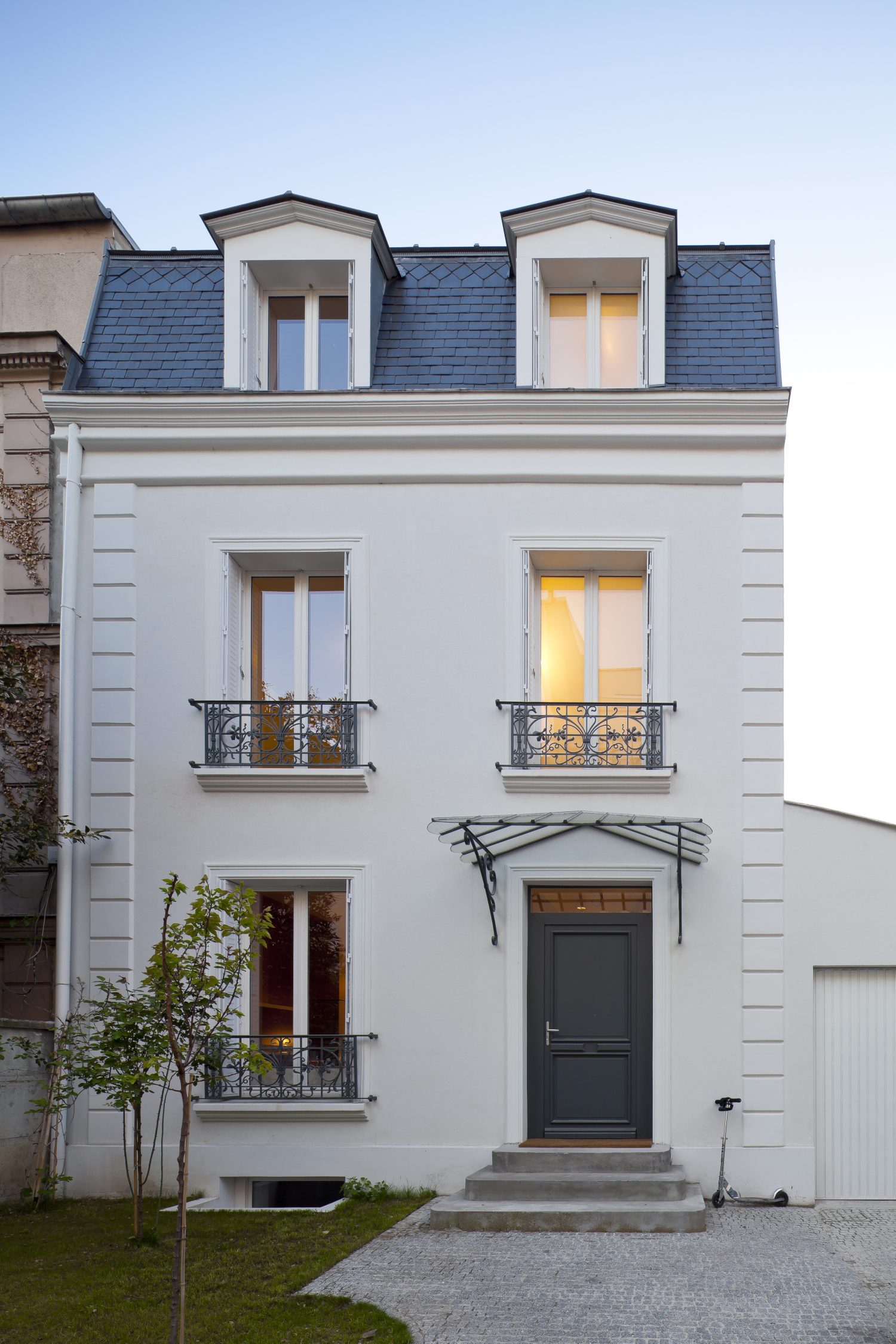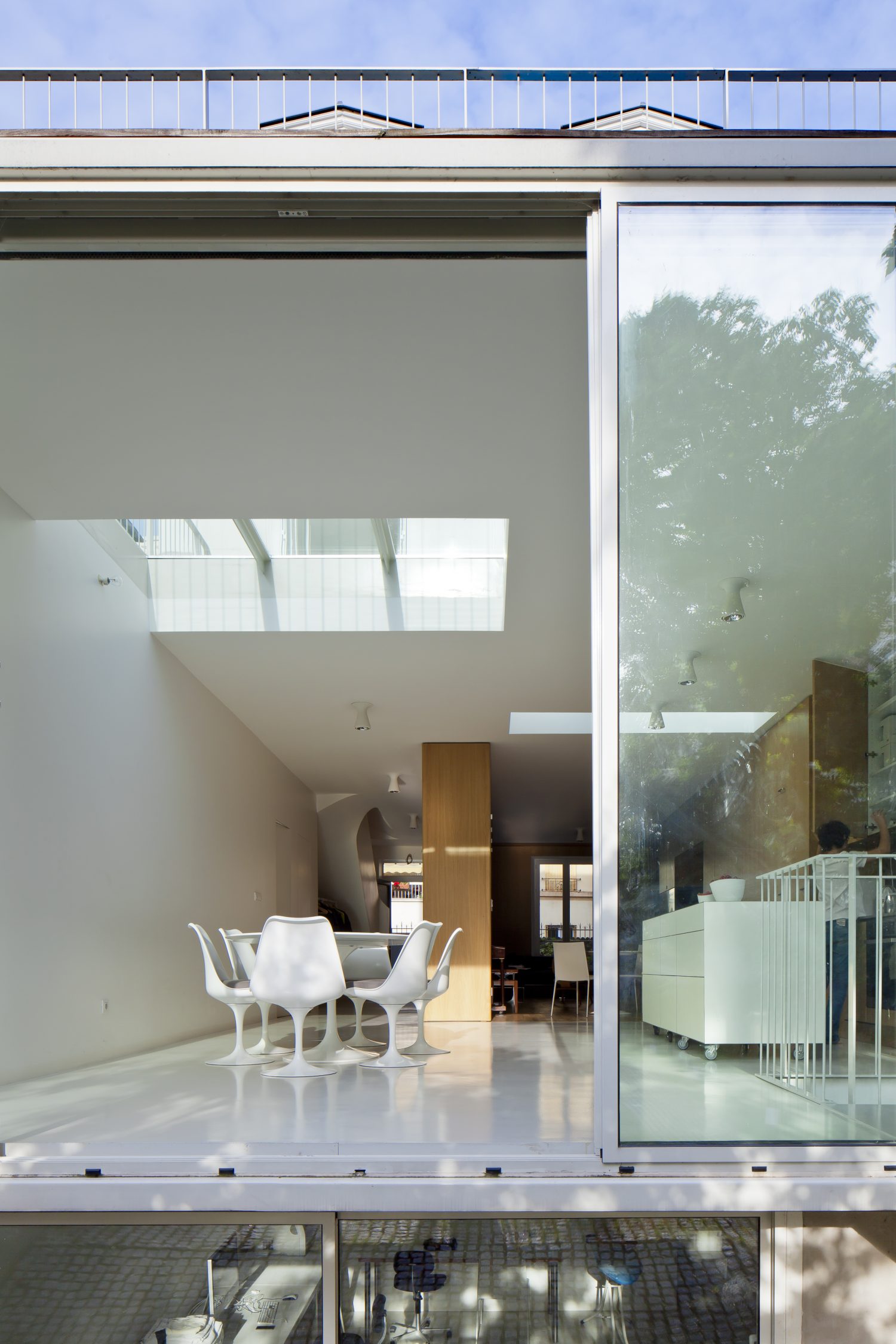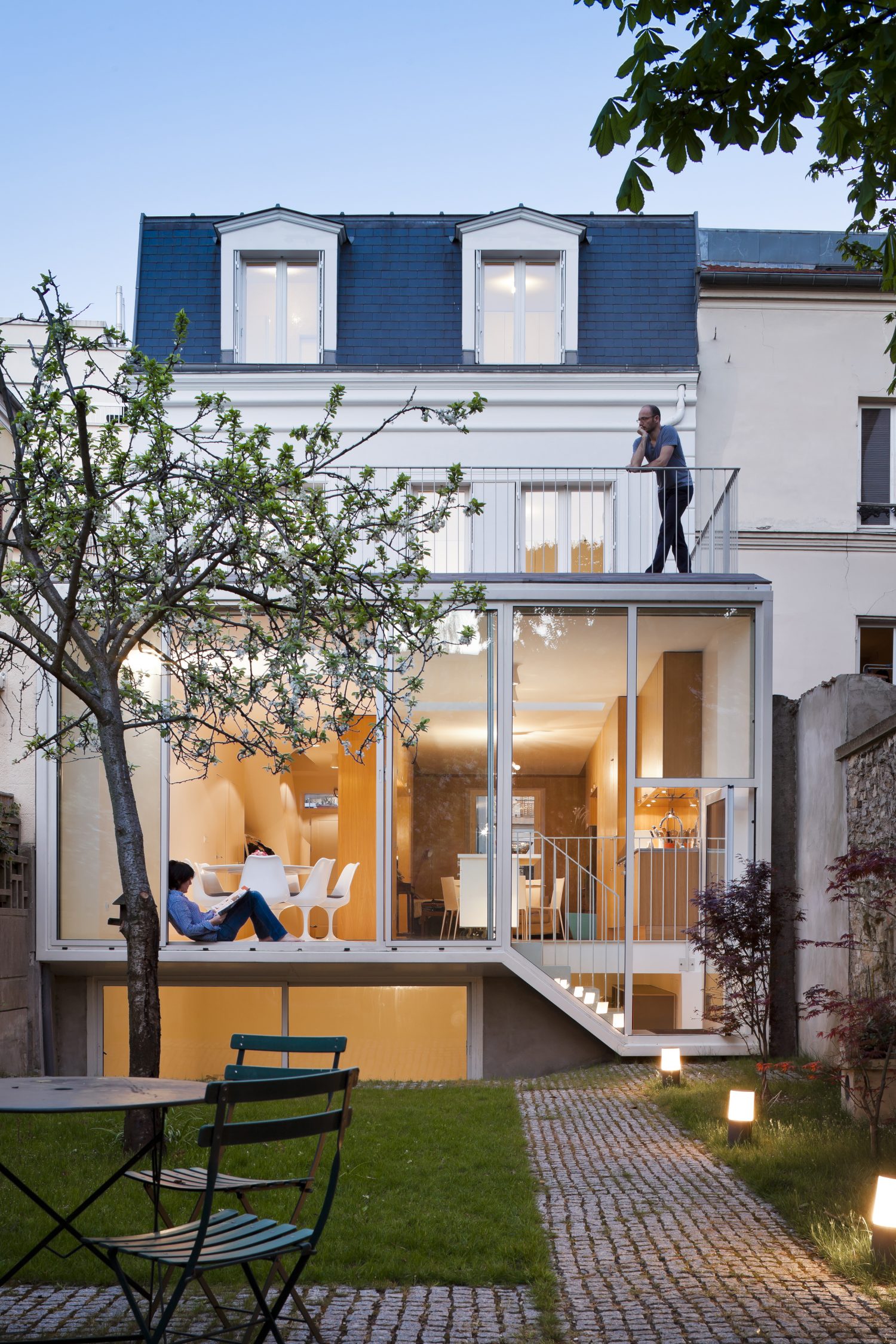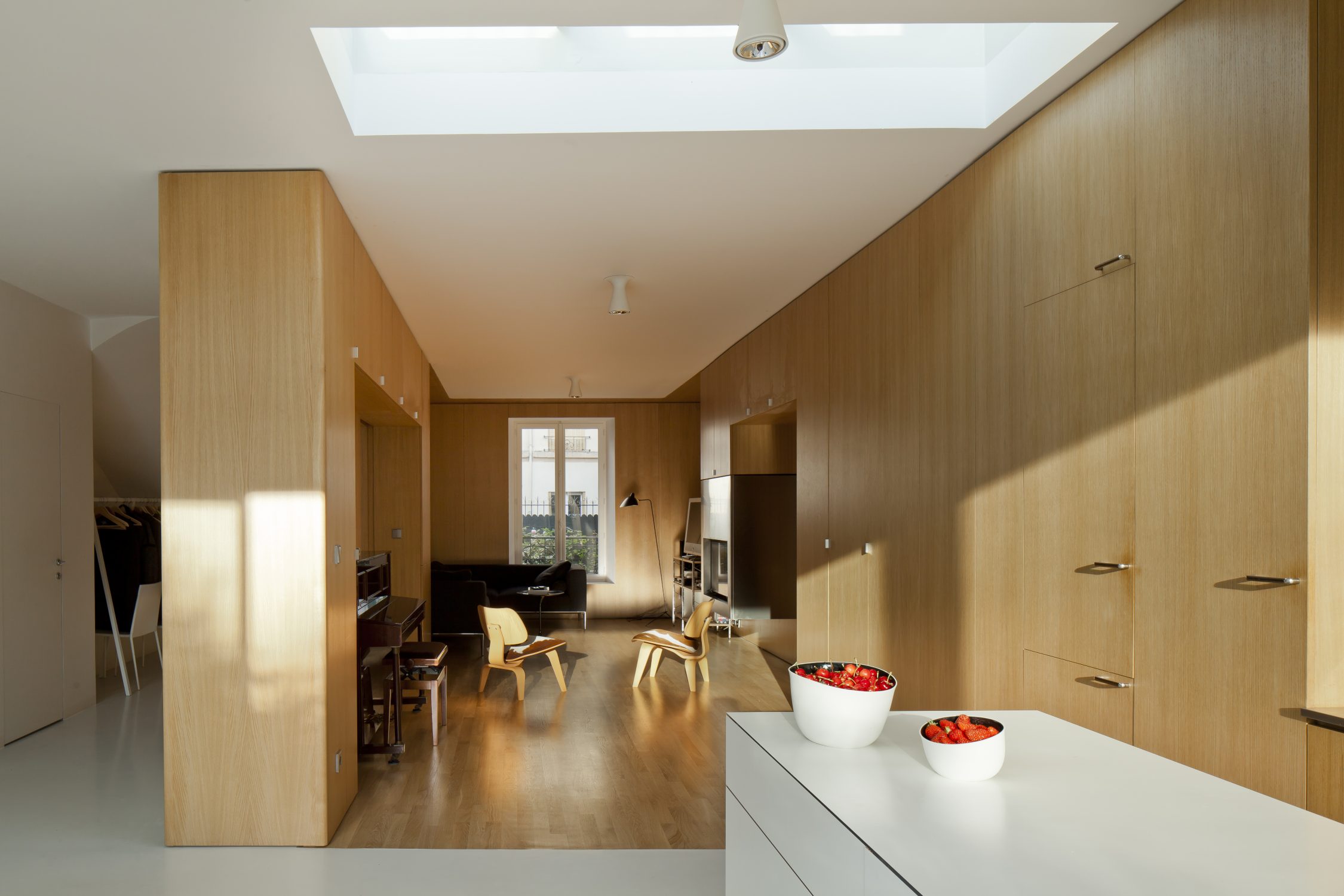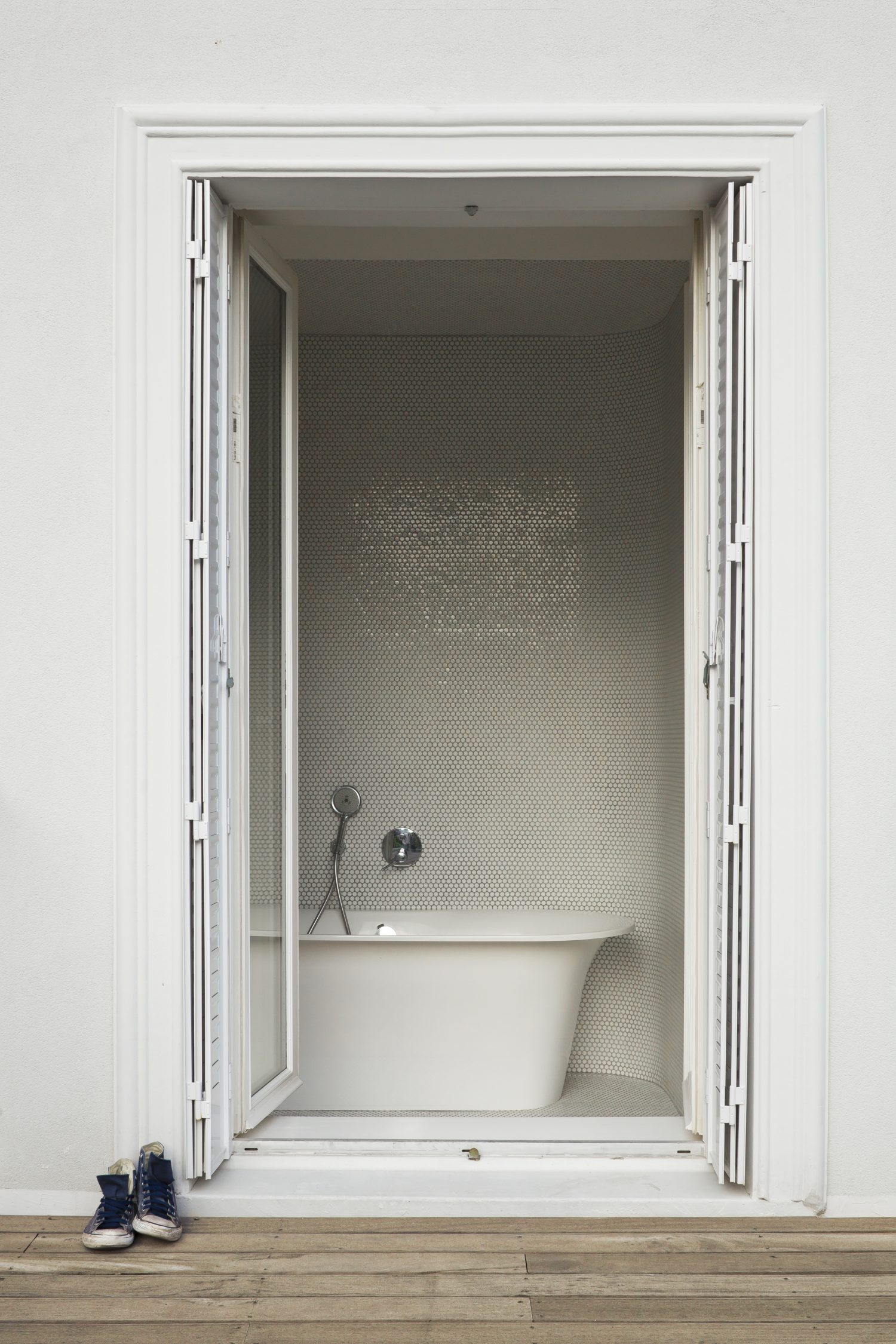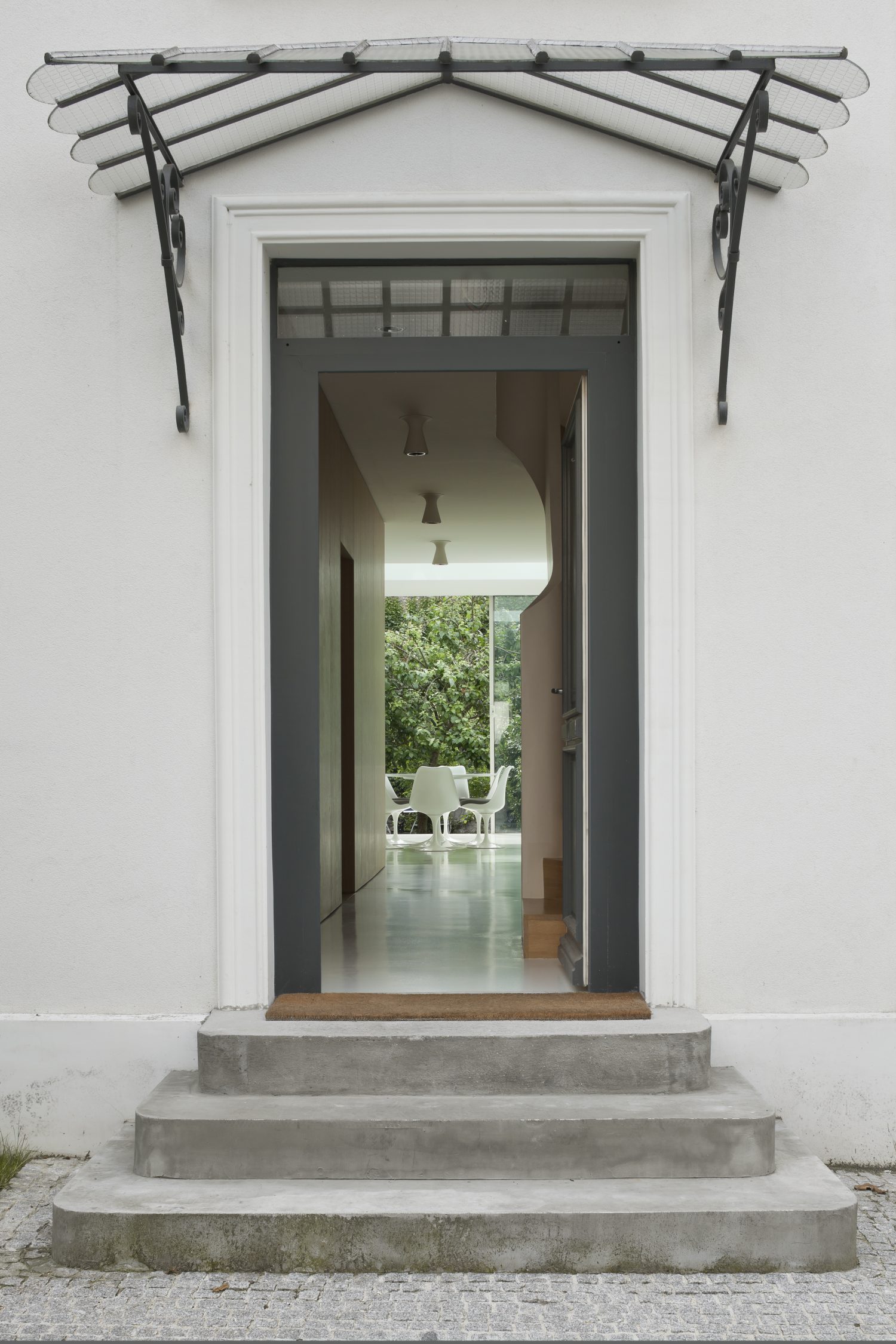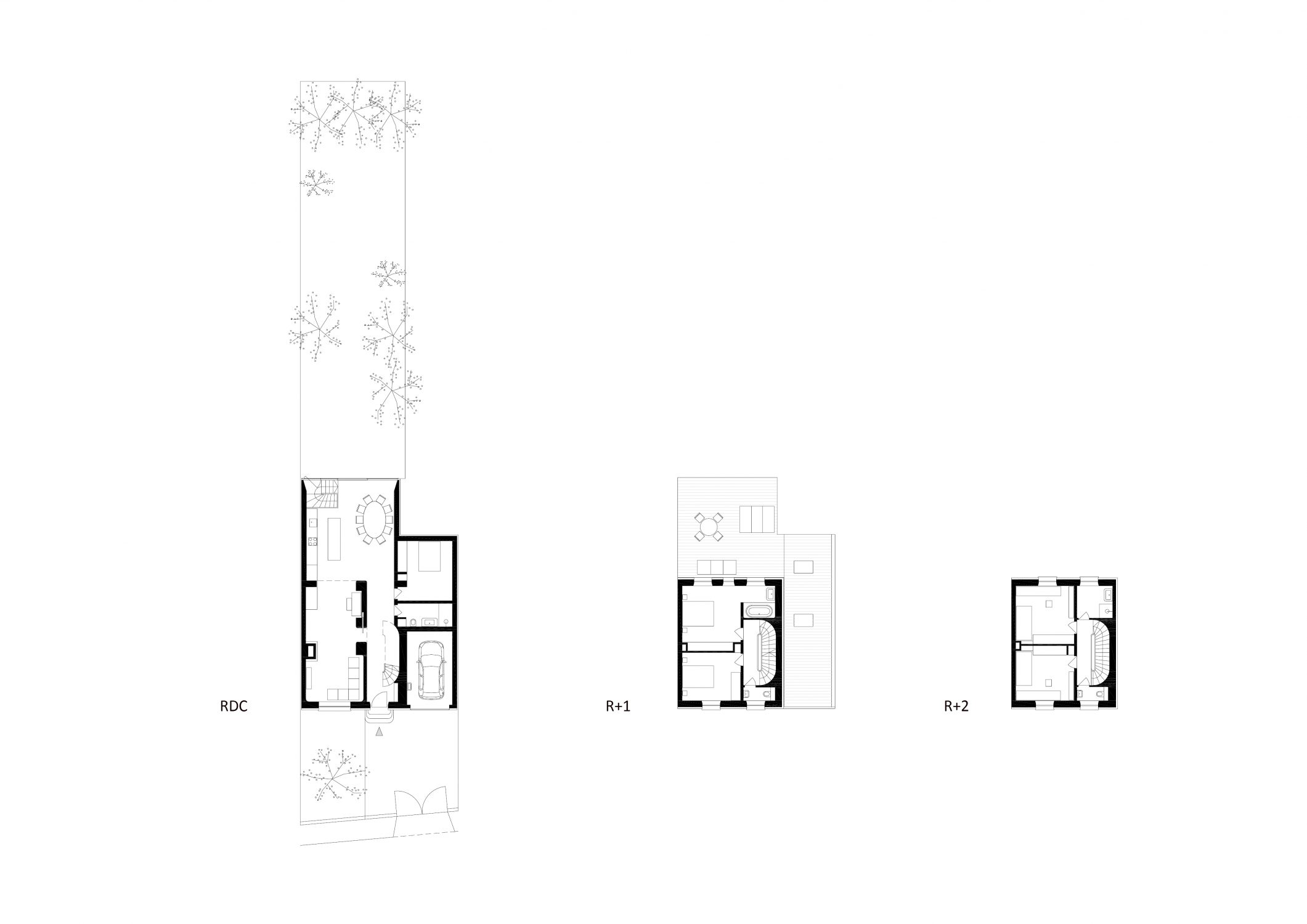 Rue de Strasbourg
Vincennes
2010 – 2011
Renovation and extension of a house
Complete Mission
Private Client
Size 230 m² / 250.000 €ht
Engineers Batiserf / L.Choulet / BMF
Labels BBC Renovation / HQE.
How to renovate an old house to give you the desire to live there? At the same time beautiful, convivial, with natural light everywhere and powerful and weakly emissive. The house originally had 120 m² living space, but in the sense of the law only 90 m² in which it was possible to live. After the refurbishment and the extension – of the basement, the ground floor and the roof level – there is approximately 230 m² of living space. The two volumes of the existing and the extension have been designed with insulation on the outside. The work was delicate given the requirement of the city to maintain the original style with moldings and corniches. The heating mode is geothermal with installation of a heat pump and the air comfort is provided by a double flow ventilation.
Mission realized by Irina Cristea and Gregoire Zündel.