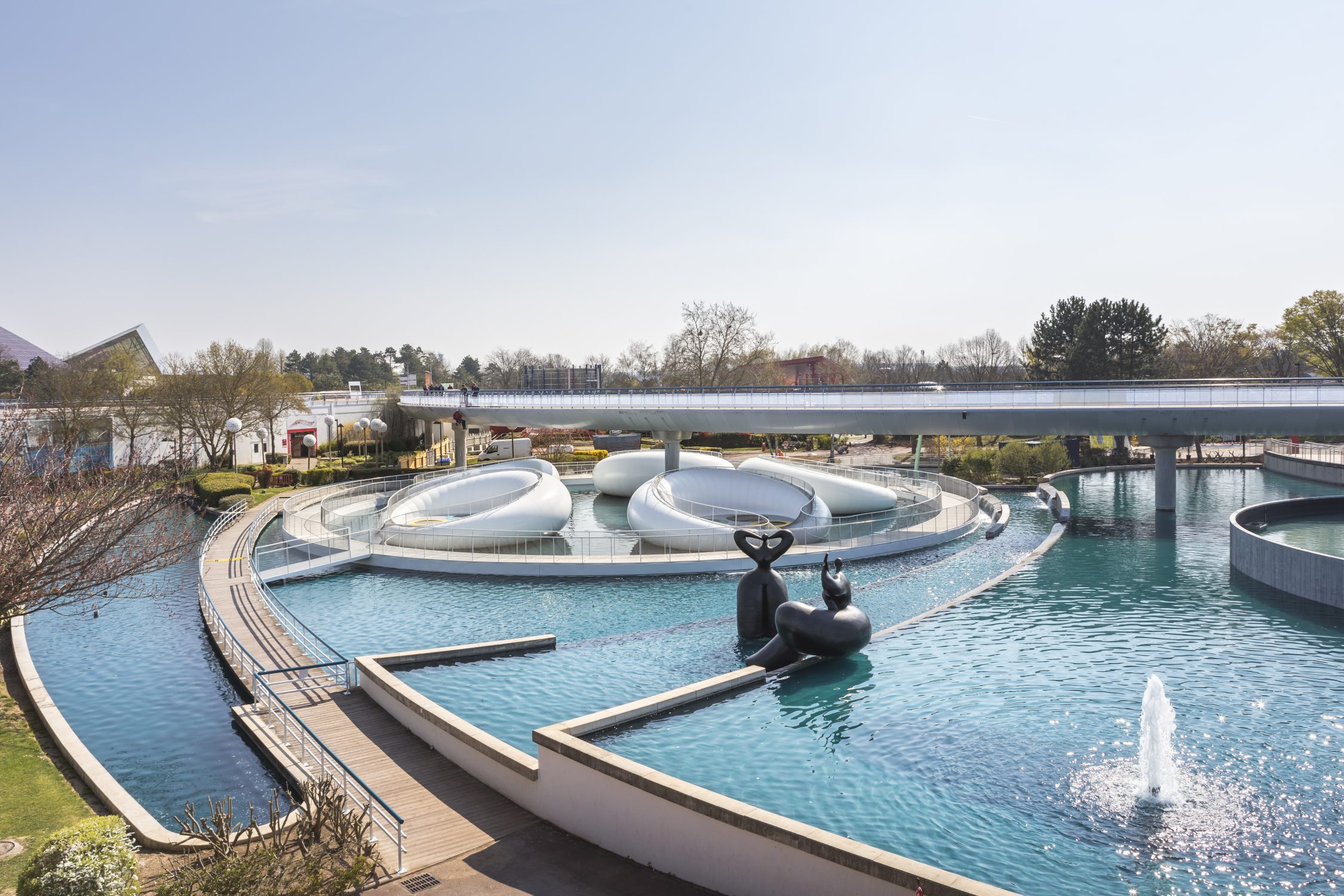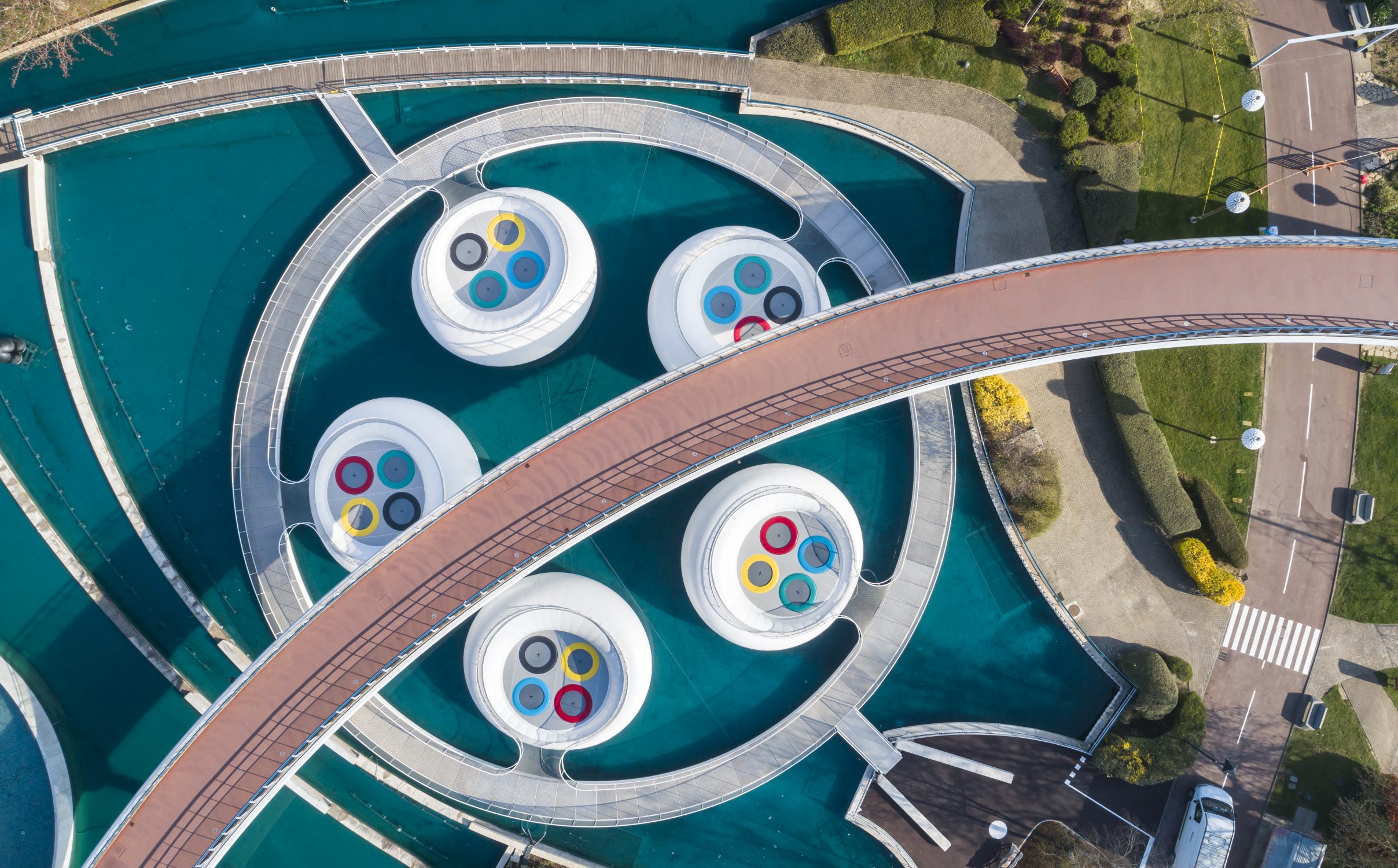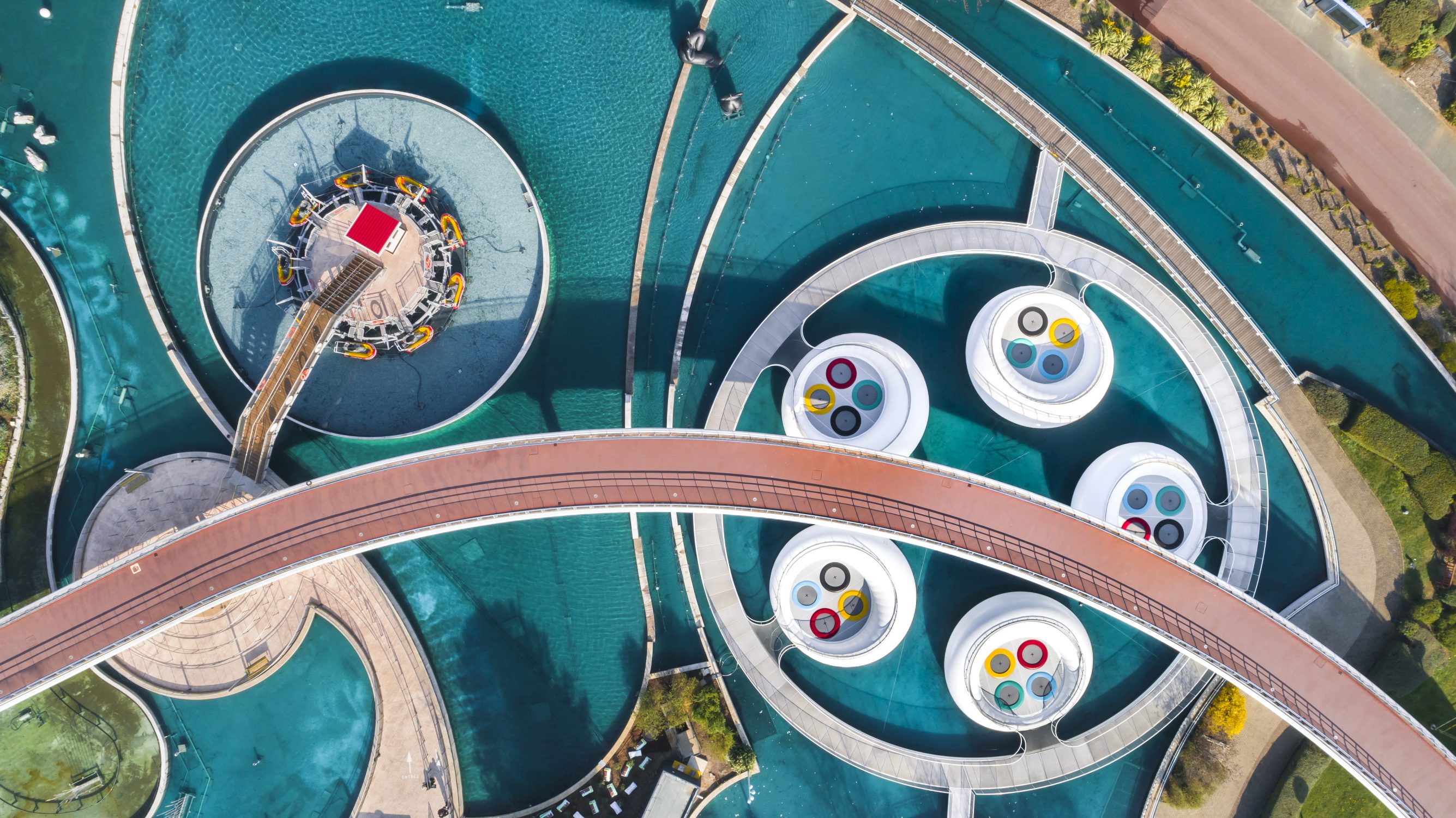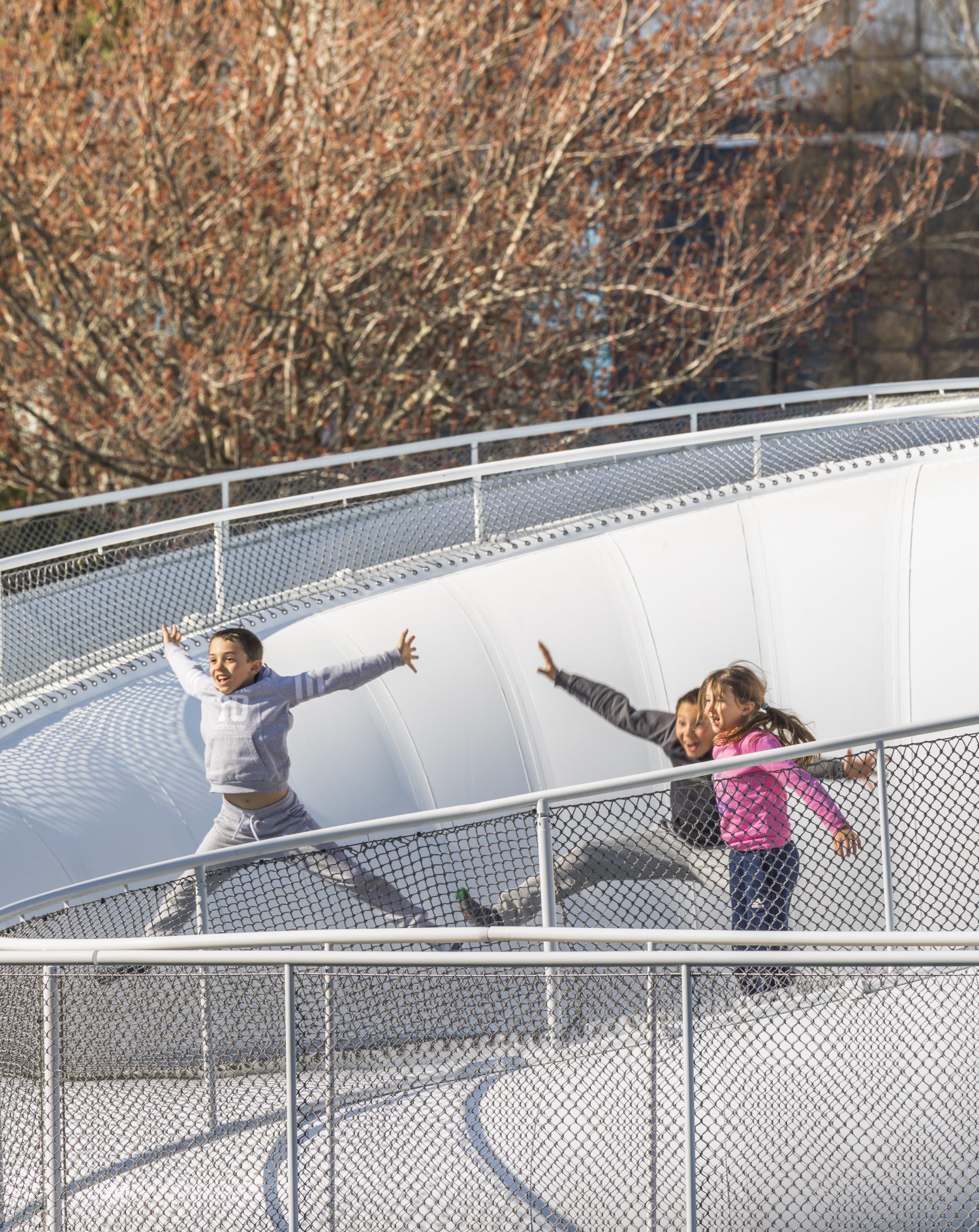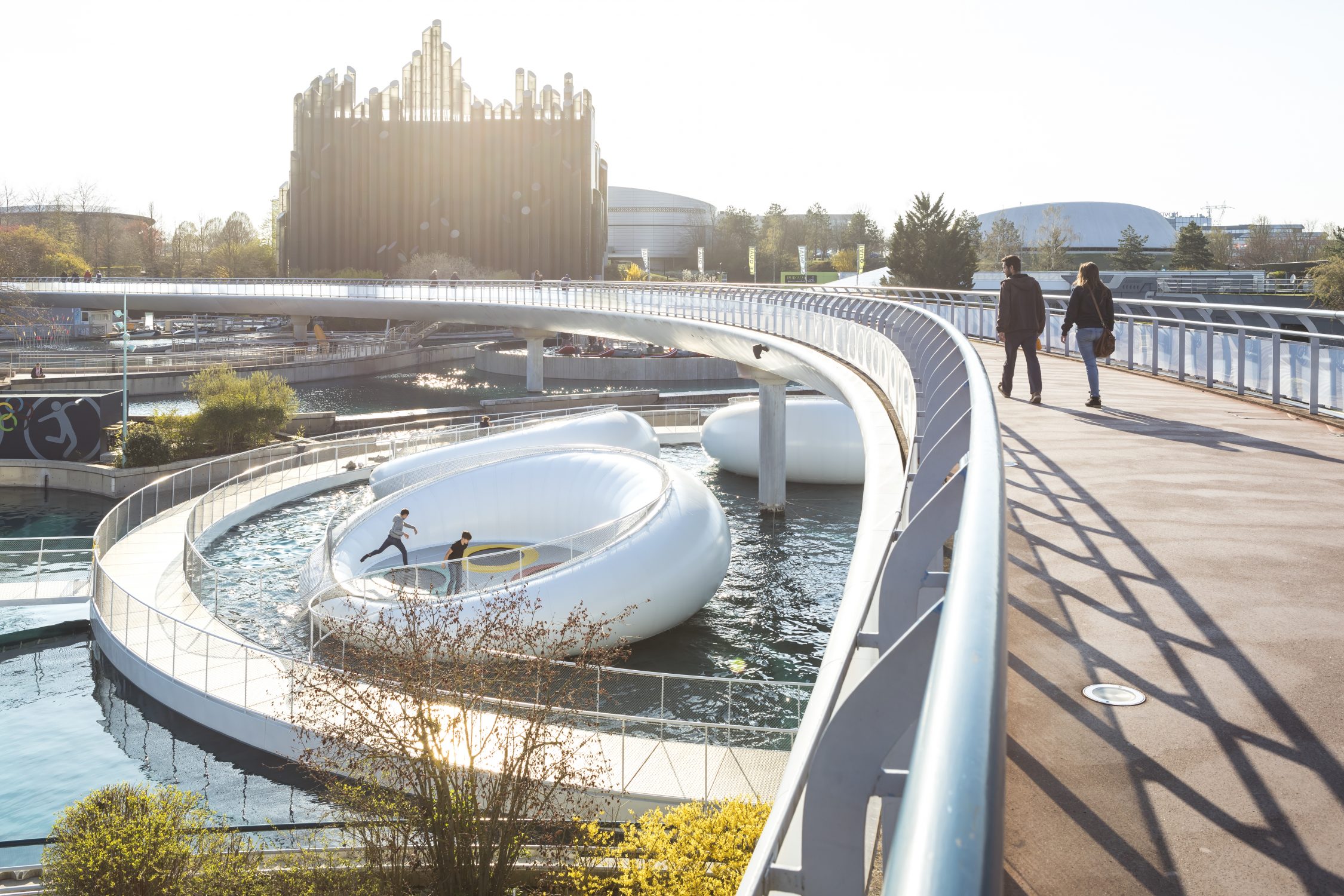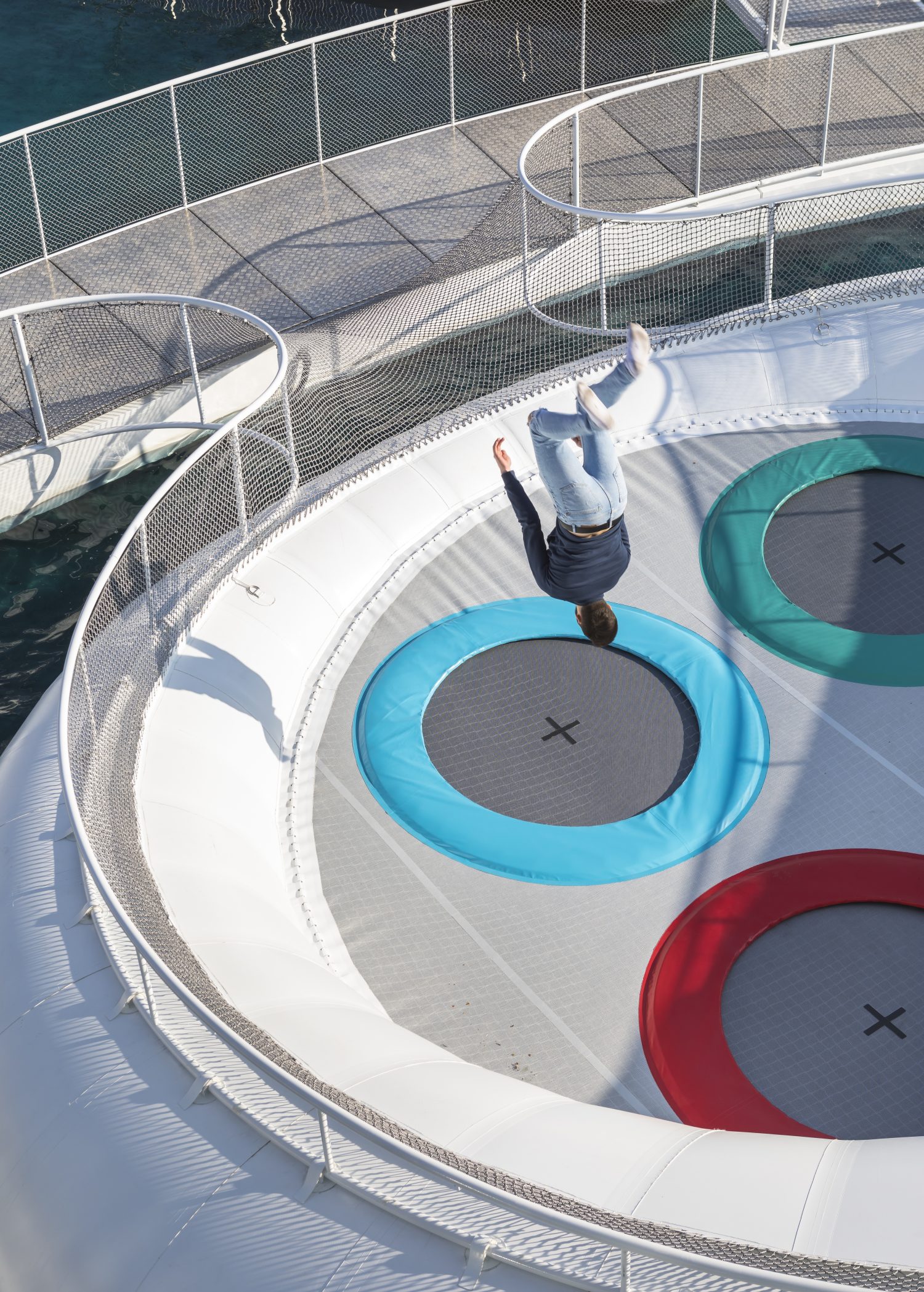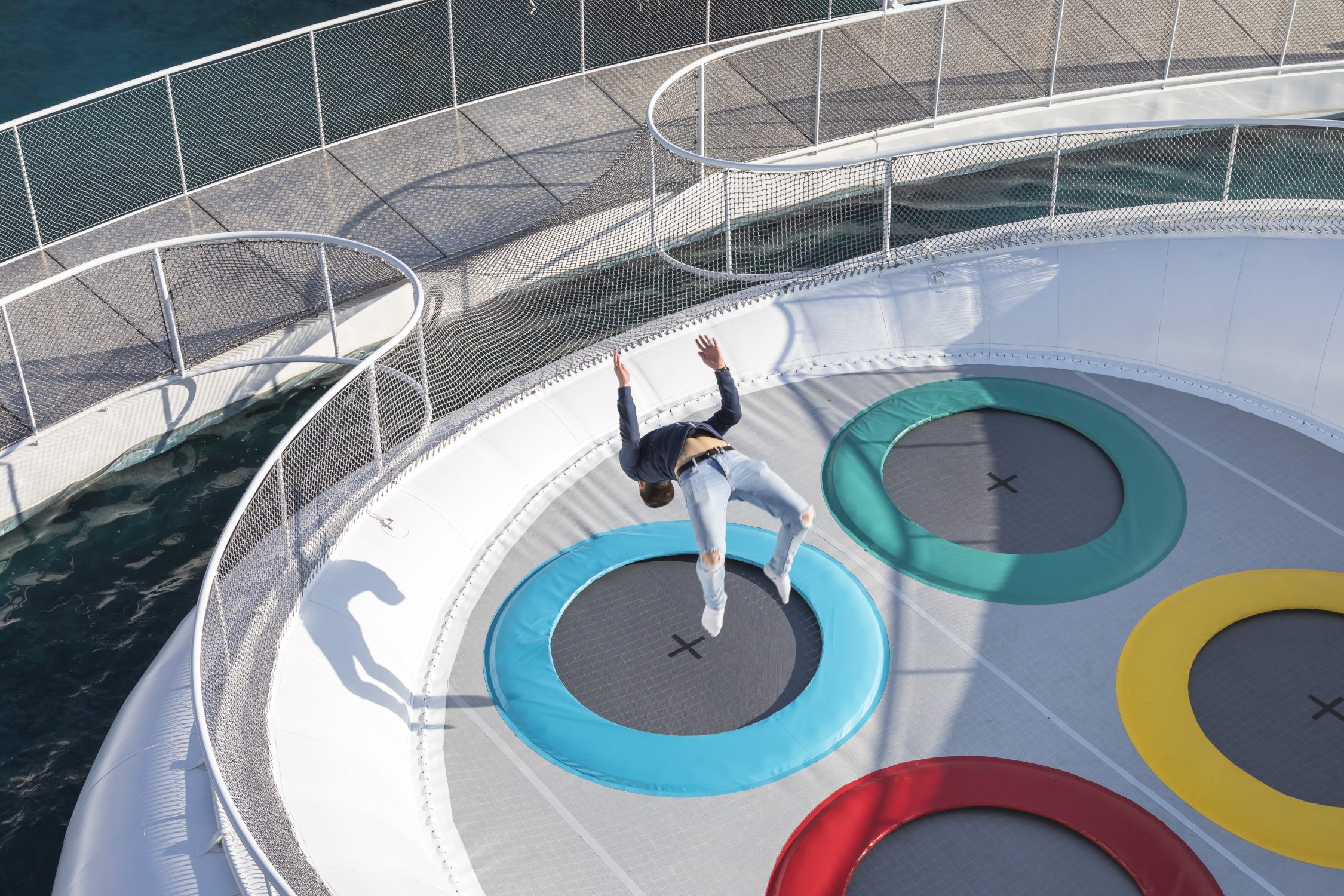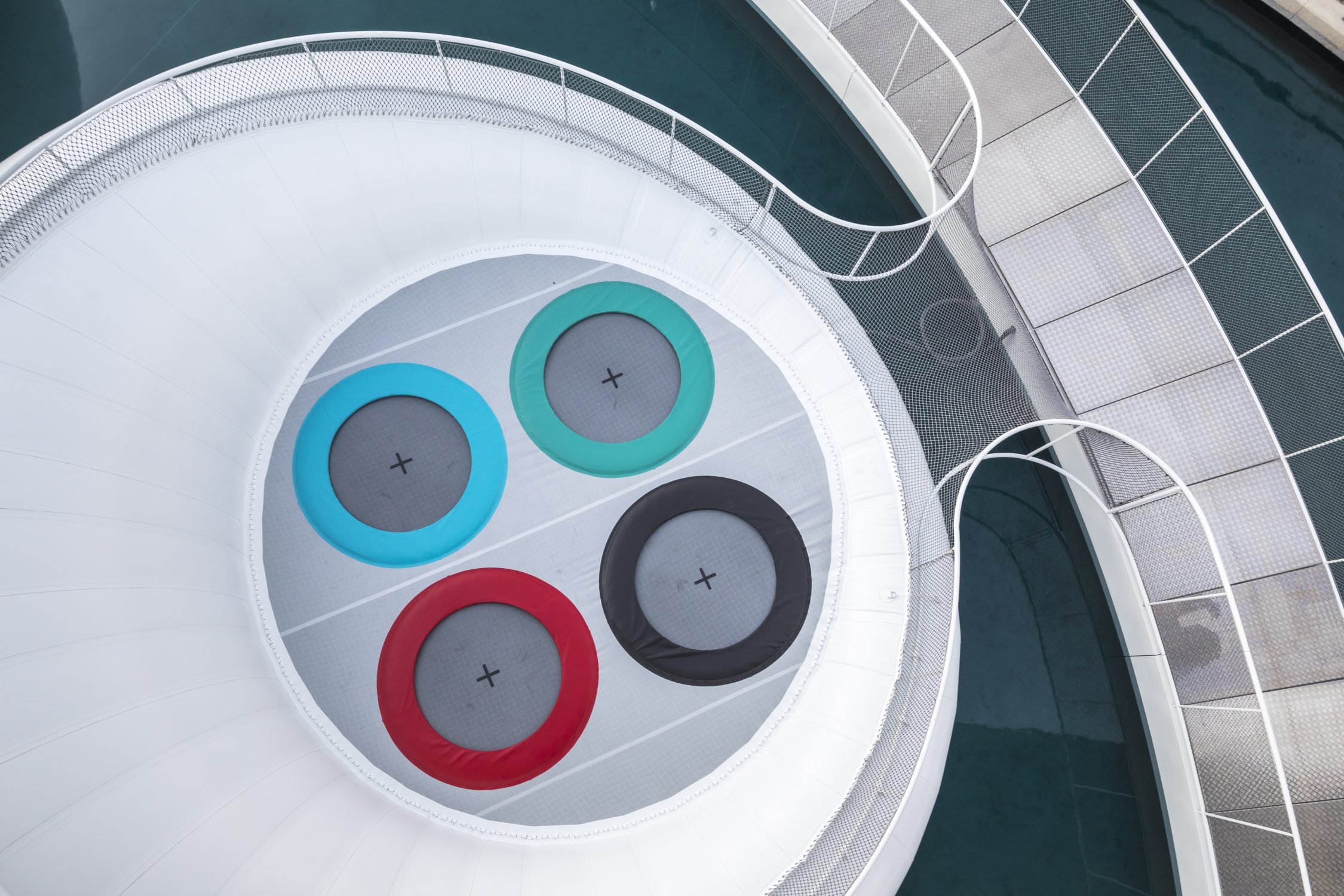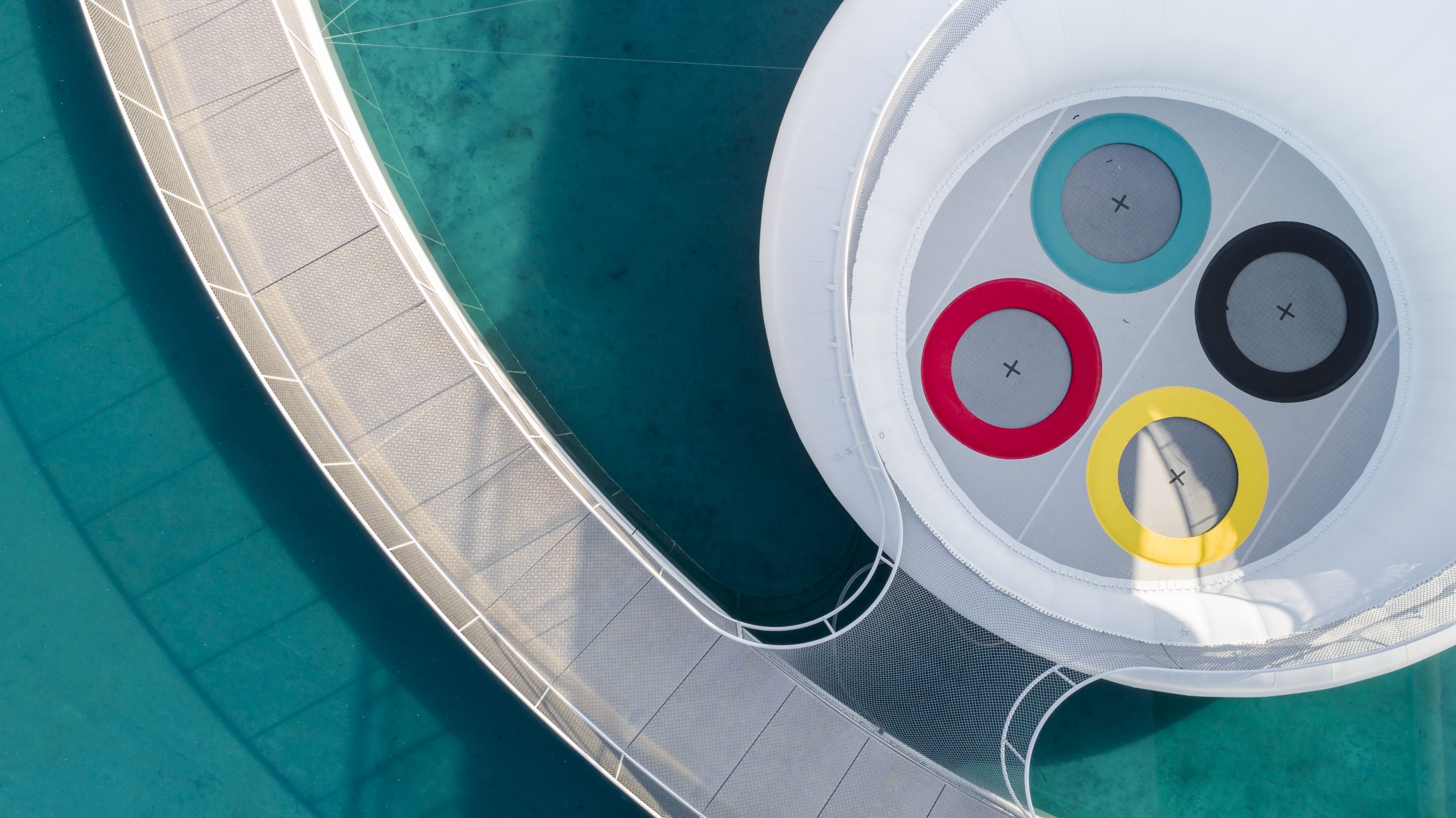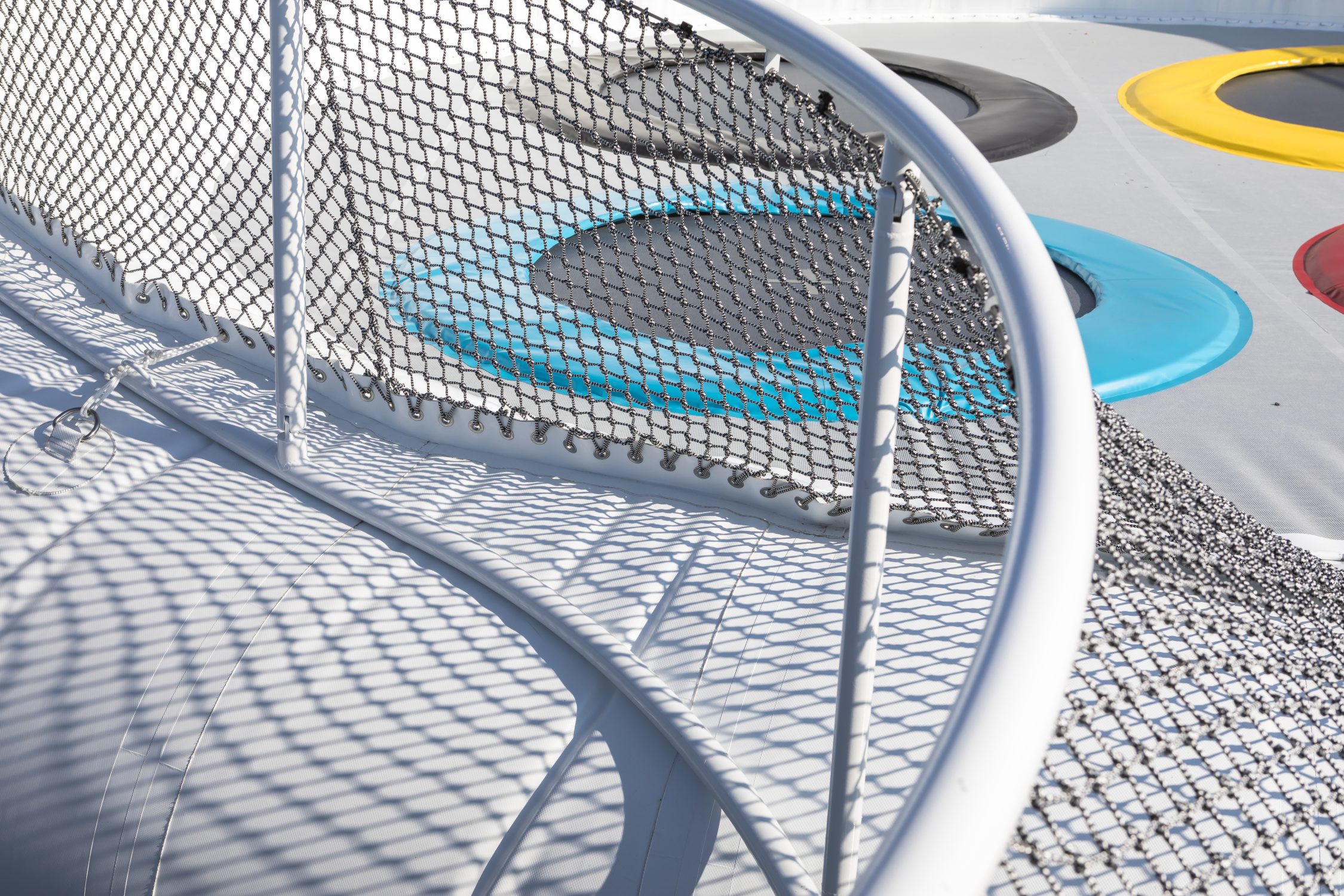 Lily
Poitiers
2019
Floating structure
Complete mission
Client Futuroscope
Construction TP Architectura I Construccio Textil
A floating structure offering a new playful and sensorial experience on the Futuroscope central lake. Made up of five giant buoys moored to a 40m diameter floating deck, the installation is aimed at a wide audience, offering a variety of routes. The deck is a soothing promenade that invites contemplation. The trampoline buoys are fun places for those who want to jump or rest places for those who just want to lie in the sun. You can stroll around, take a walk, venture on the mesh walkways to reach the trampolines, bounce and bounce endlessly…
Vibrating under the bounces and jumps, the whole reacts to the movements. It resonates with the joyful spirit of the people, which it amplifies in return. The 200-metre-long handrail holds the whole thing together, which seems to come alive through so many energy transfers.
In concrete terms, Lily represents 500 hours of study, 1400 hours of production and 1200 hours of assembly on site. It consists of 1000m² of fabric, 410m² of woven mesh and 450m3 of air.
Lily is a WAO project.
WAO was created in 2017 by Irina Cristea, David Joulin and Grégoire Zündel.