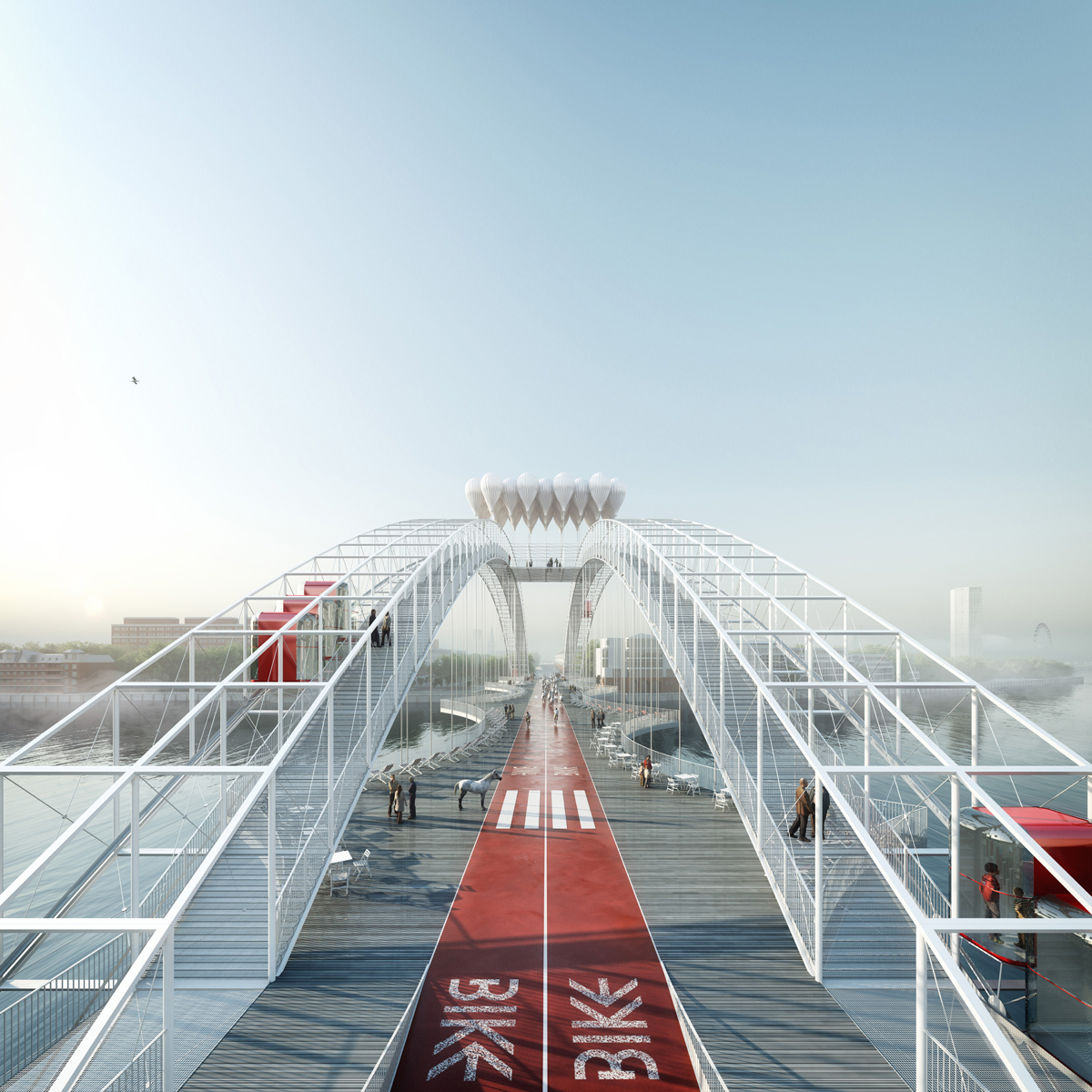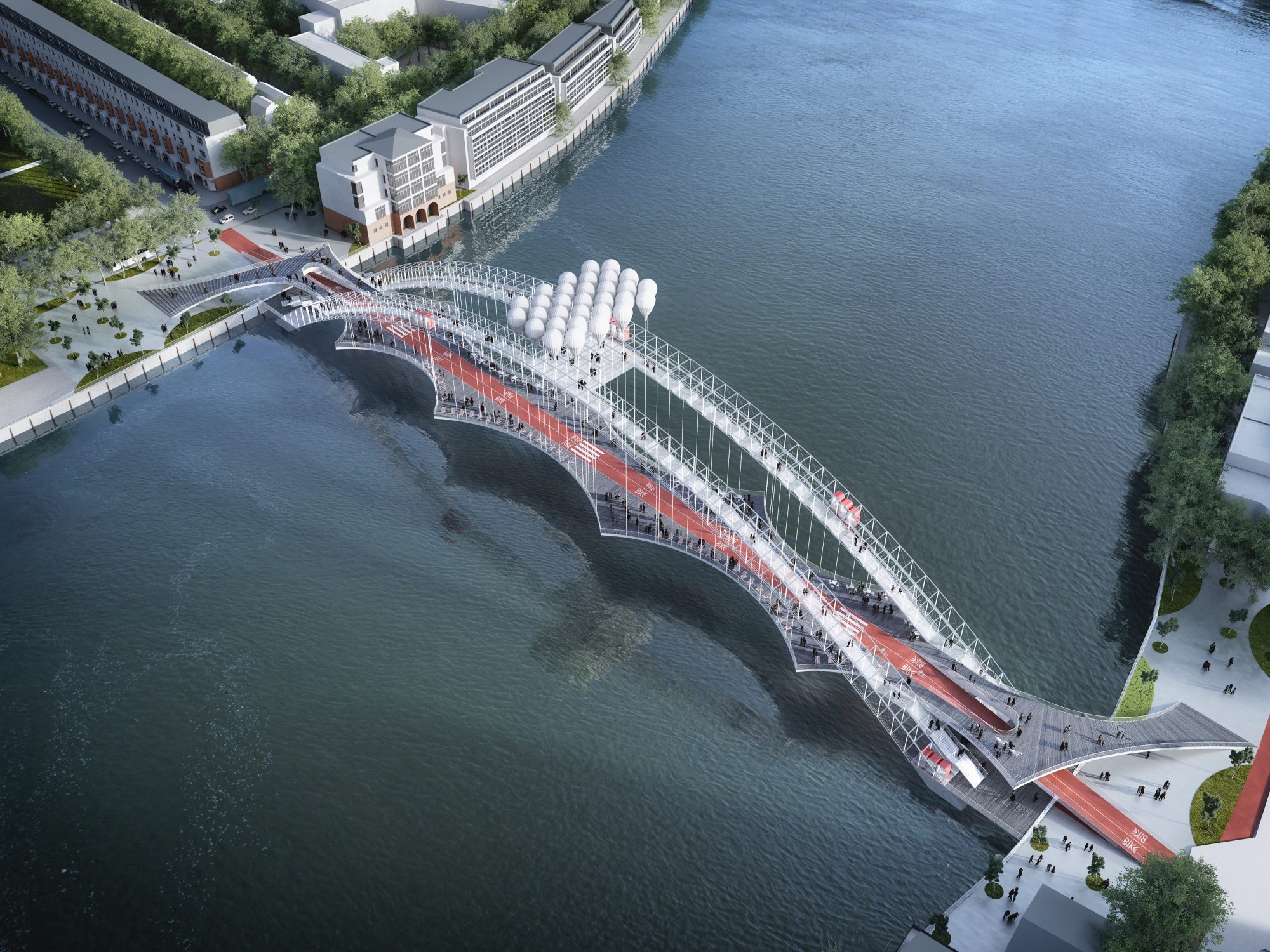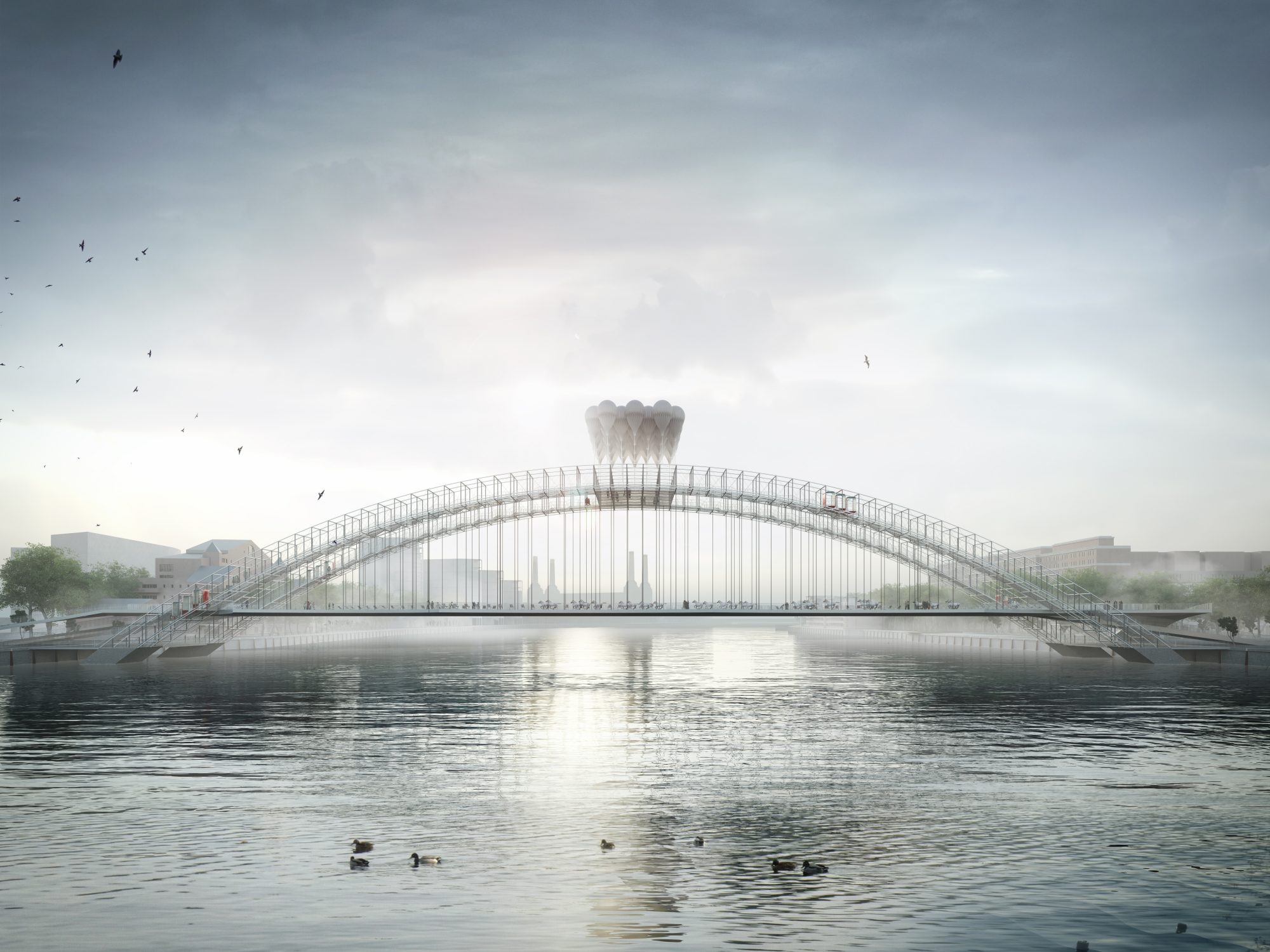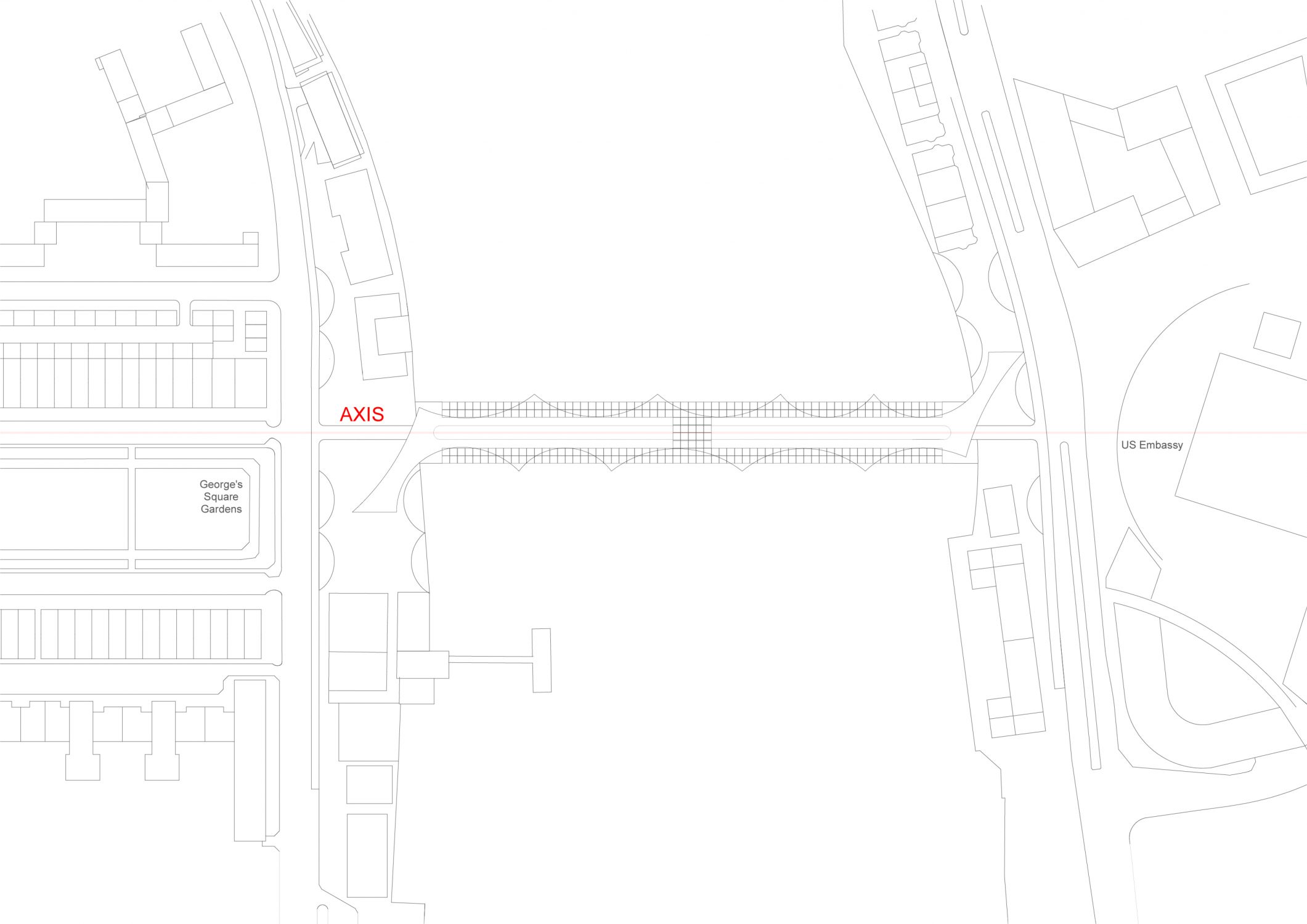 Nine Elms Bridge
London, UK
2015
New pedestrian bridge and bike
between Nine Elms & Pimlico
Open competition
Client Transport for London & Mayor of London,
Engineers Elioth
J.P. Charbonneau urban planner city council
Length 400m
Participative Project.
Make a new place on the Thames in a portal beautifully designed by the collaboration of the engineer and the architect. The bridge is also a public plaza, a landmark. The scale of the structural challenge is being exploited to discover a new public space above the city of London. Freed from structural constraints, the design of suspended bridge zones is the occasion for a community to do a project that represent them. The diversity of London's urban tribes and the functional challenges near the bridge, argue for a design process that does not exclude anyone … and should lead to a project loved by everyone.
AZC architects
The AZC competition team was led by Gwenaël Loubes with Bogdan Chipara, Martin Kus and Golshid Saham.