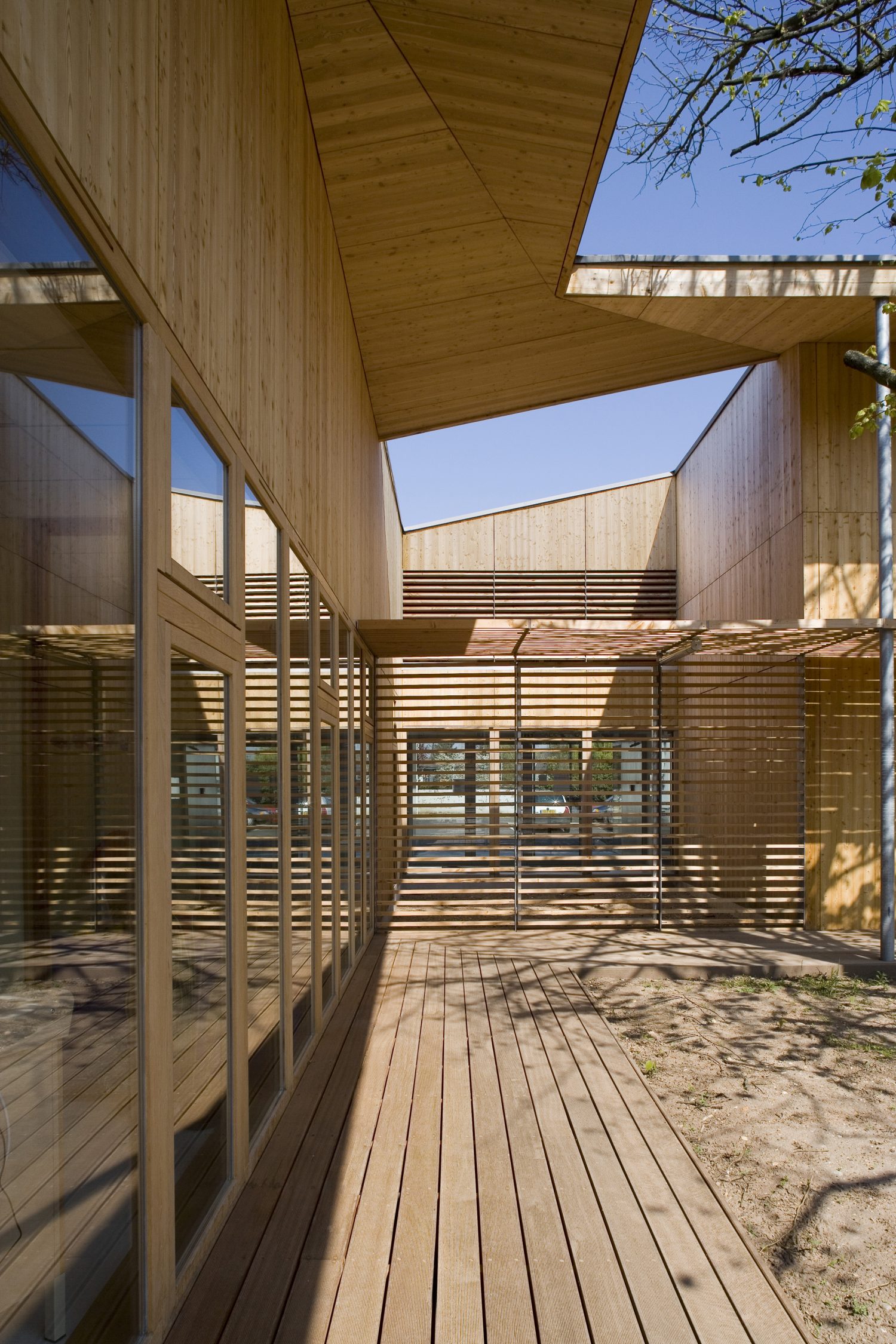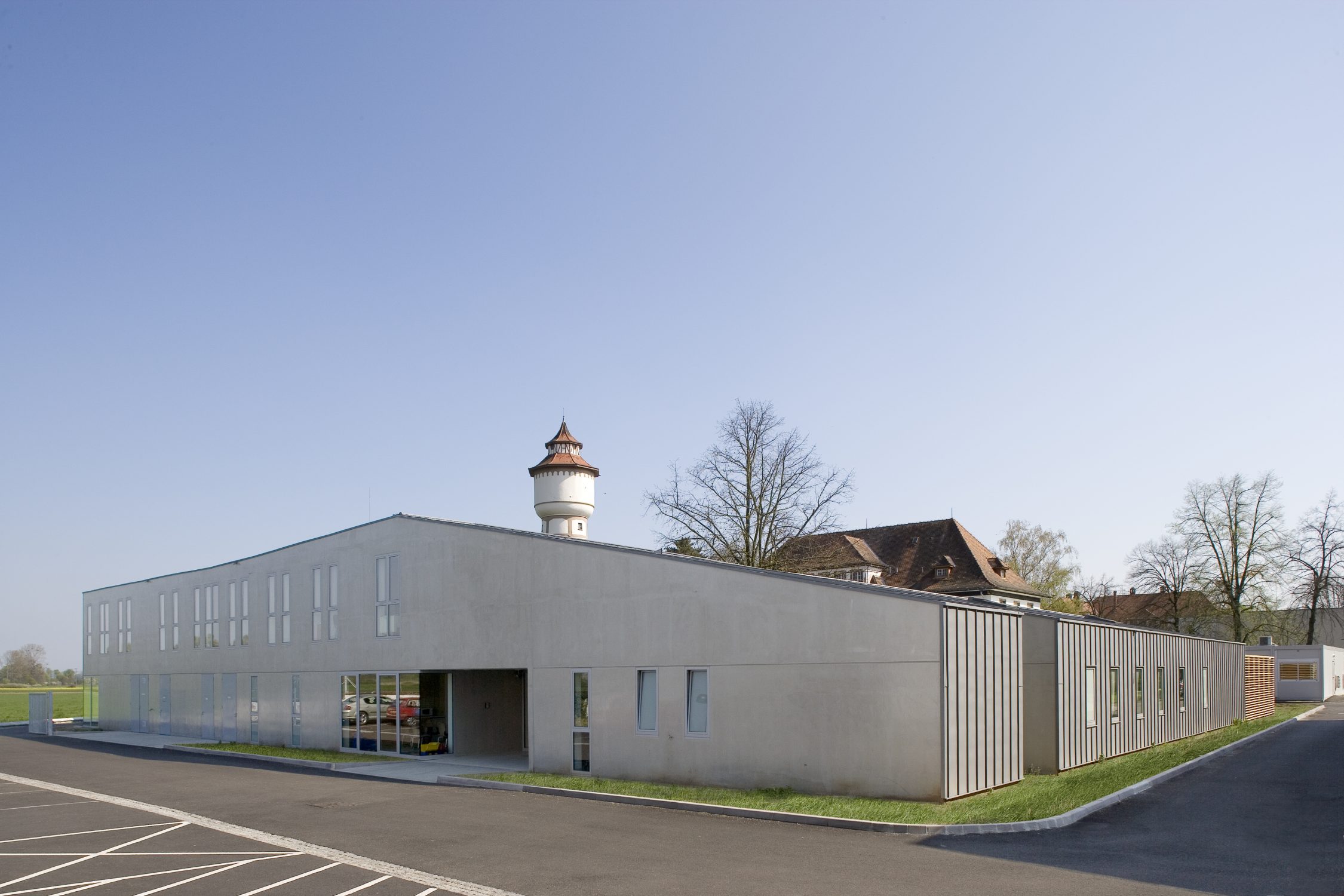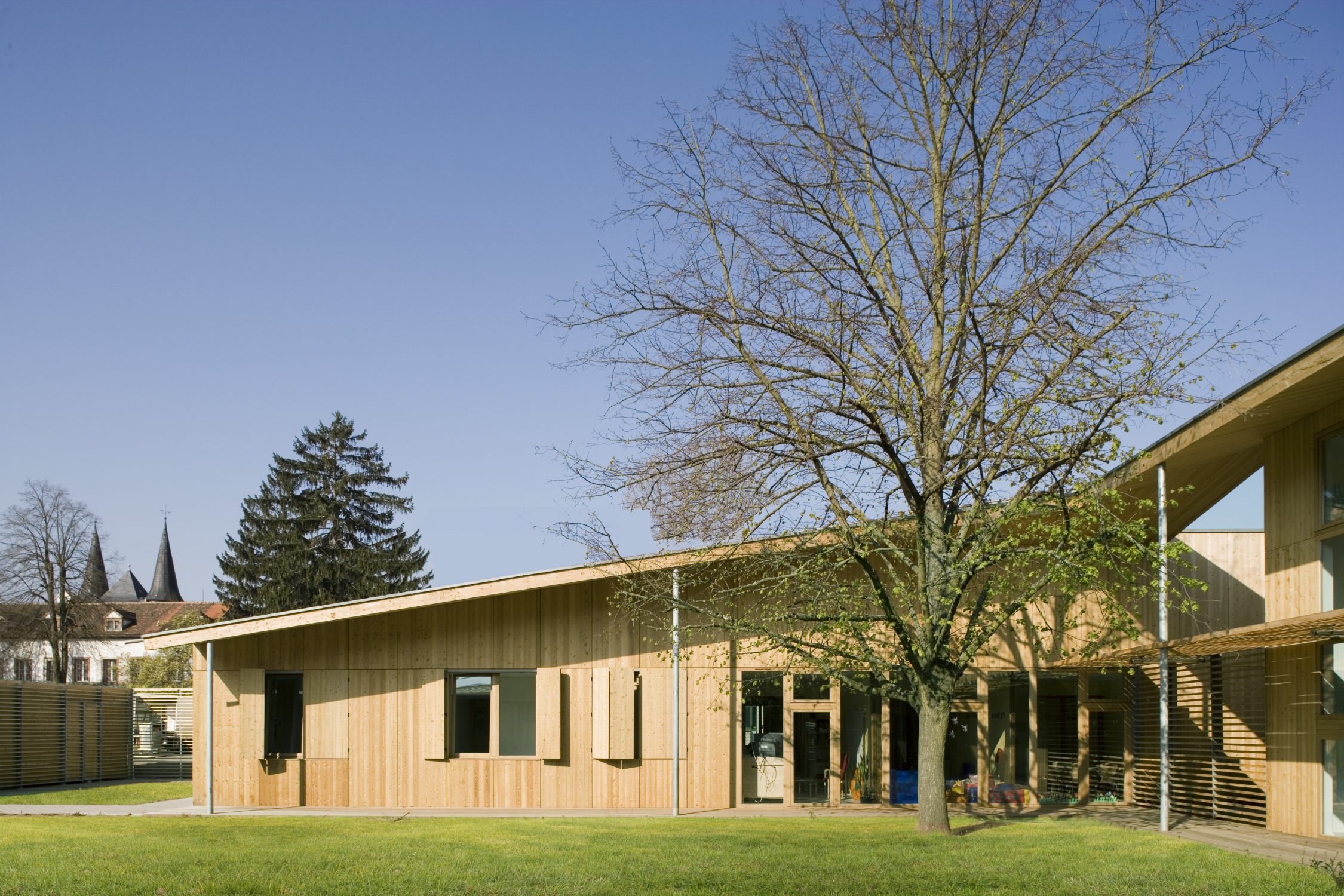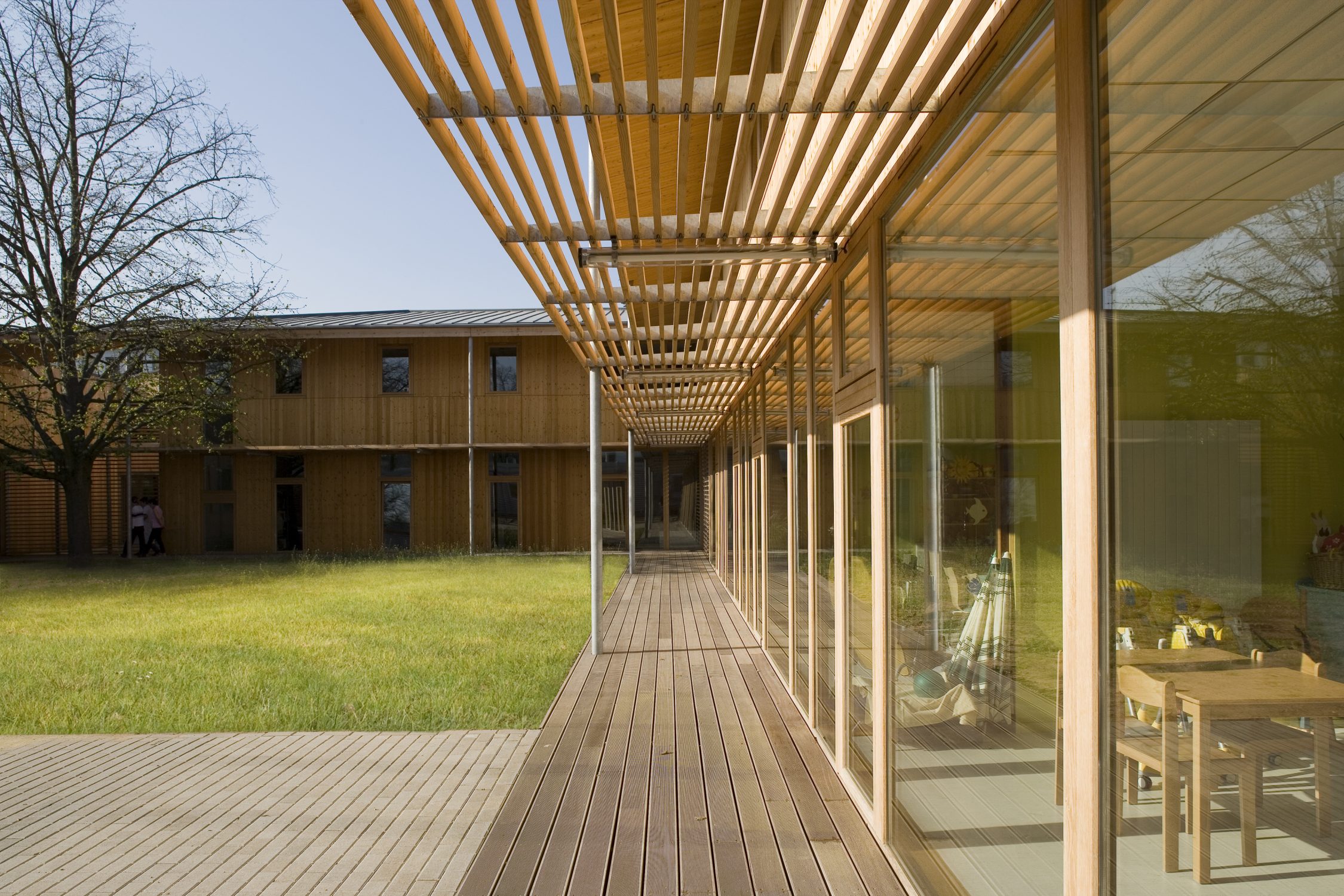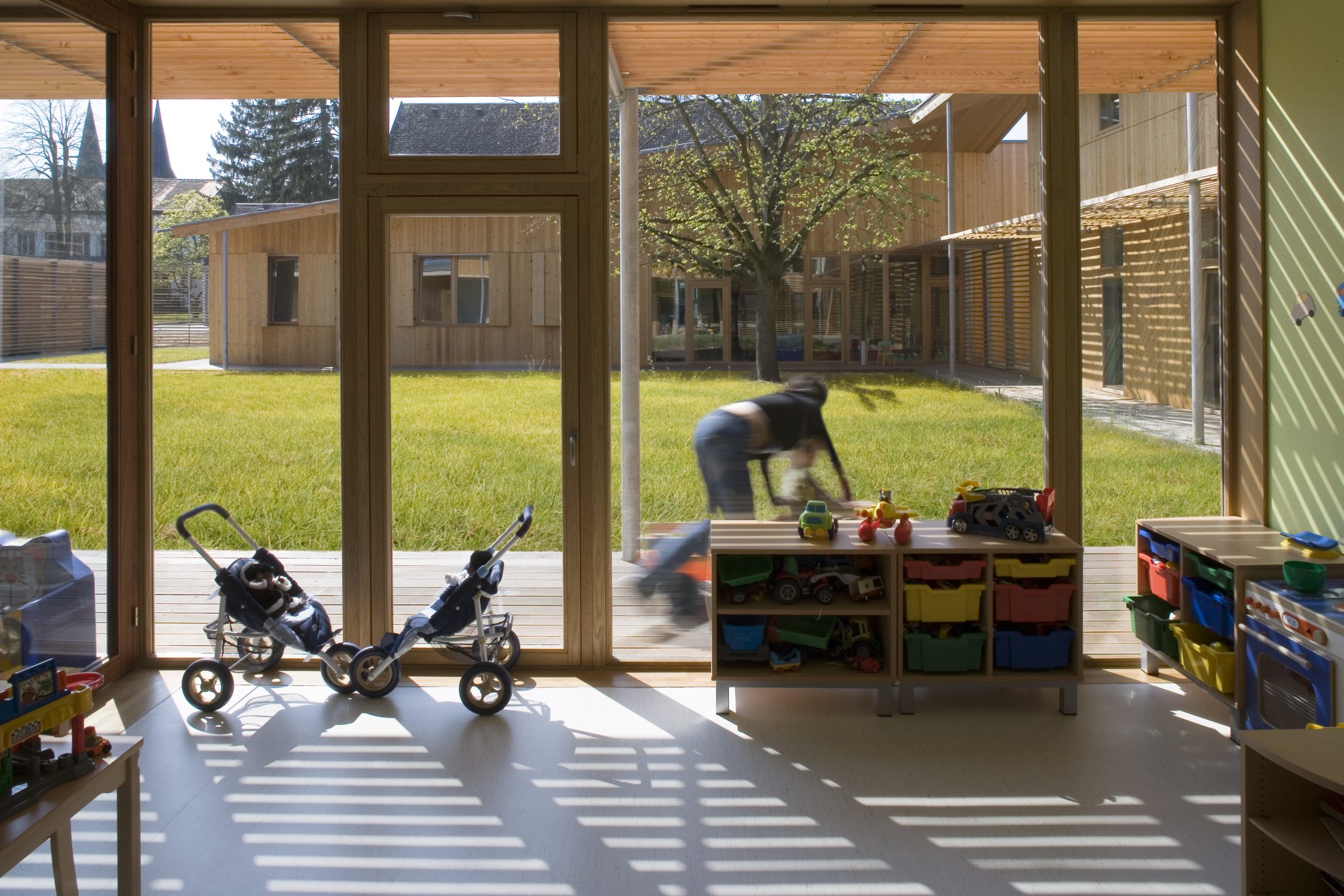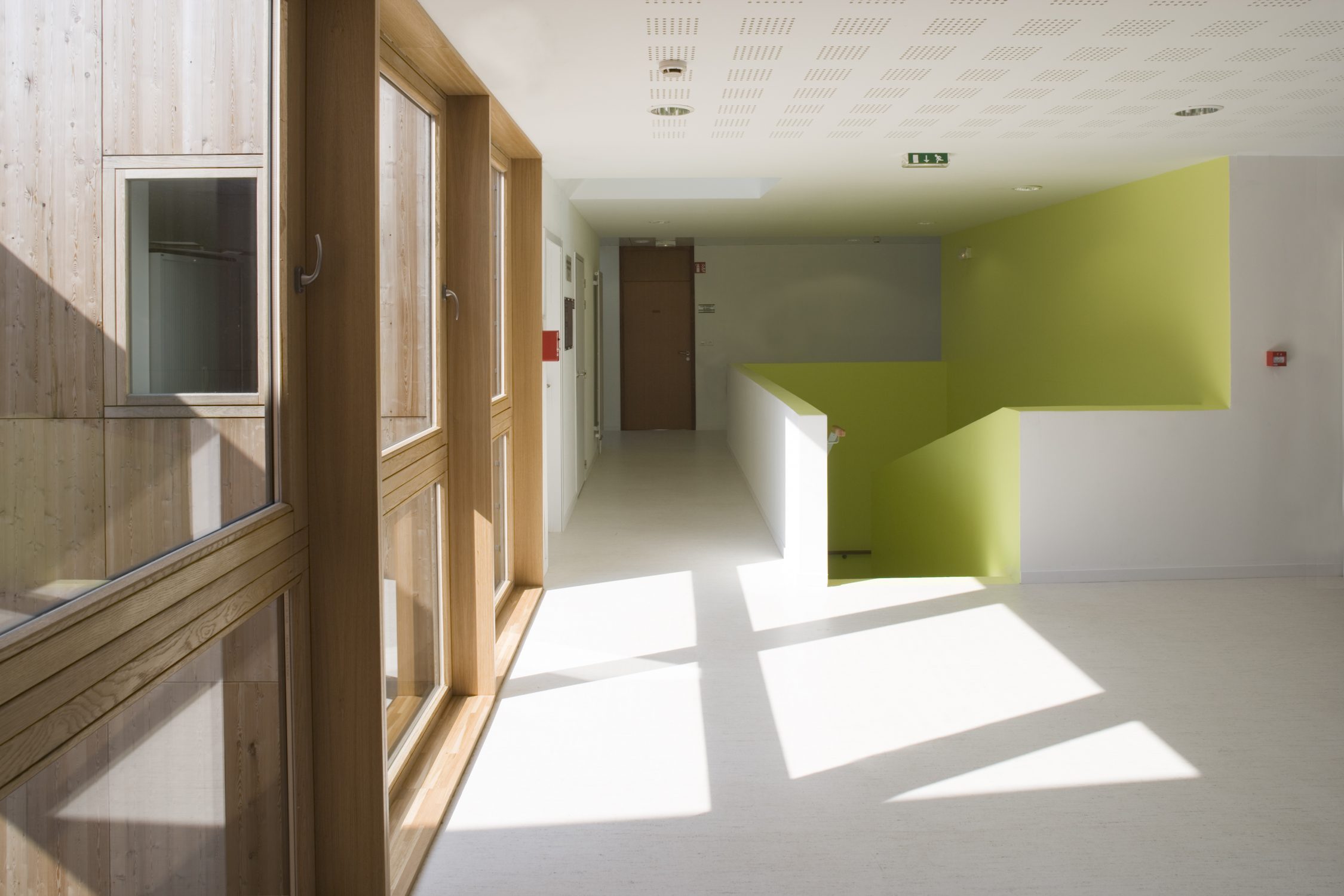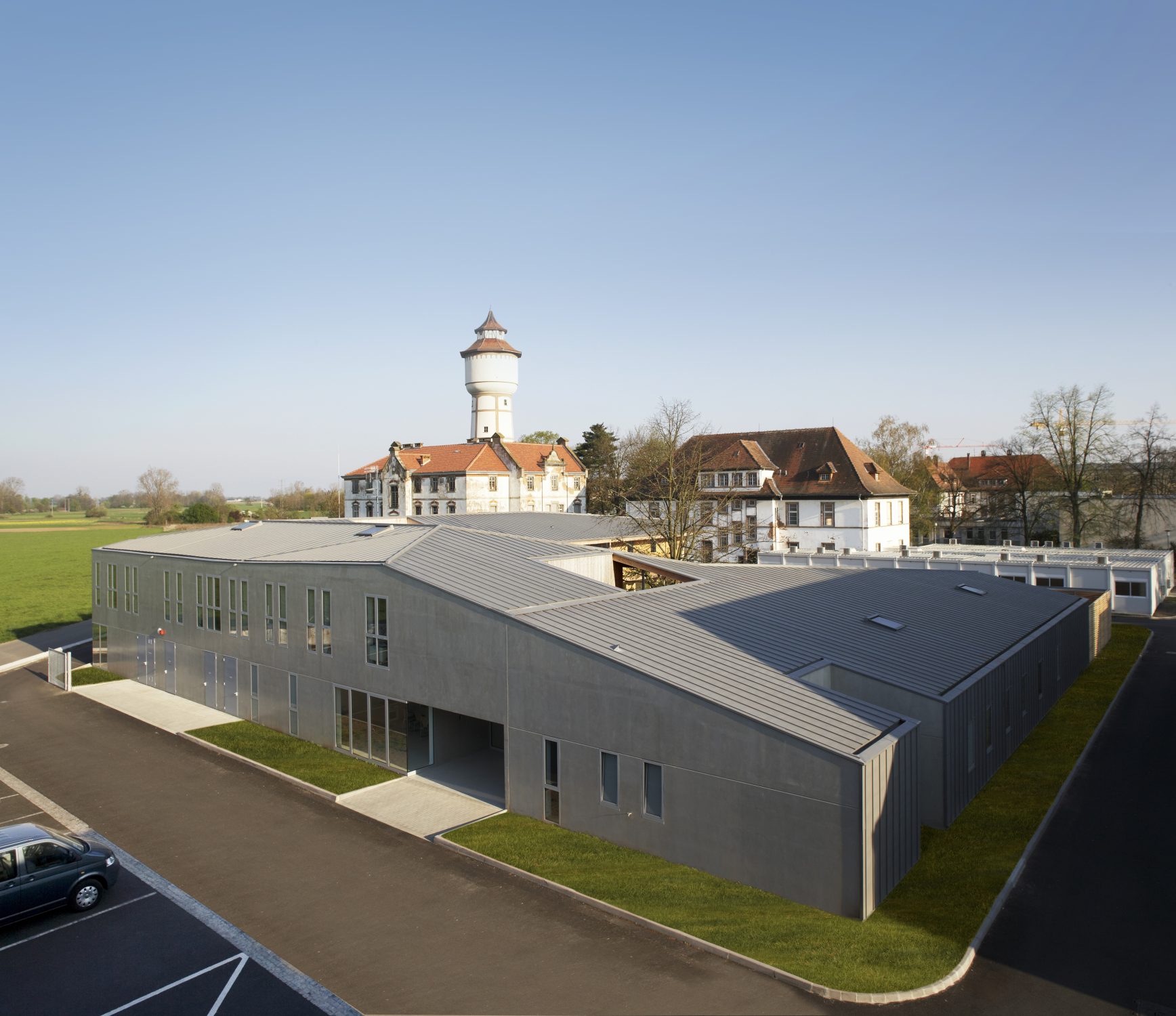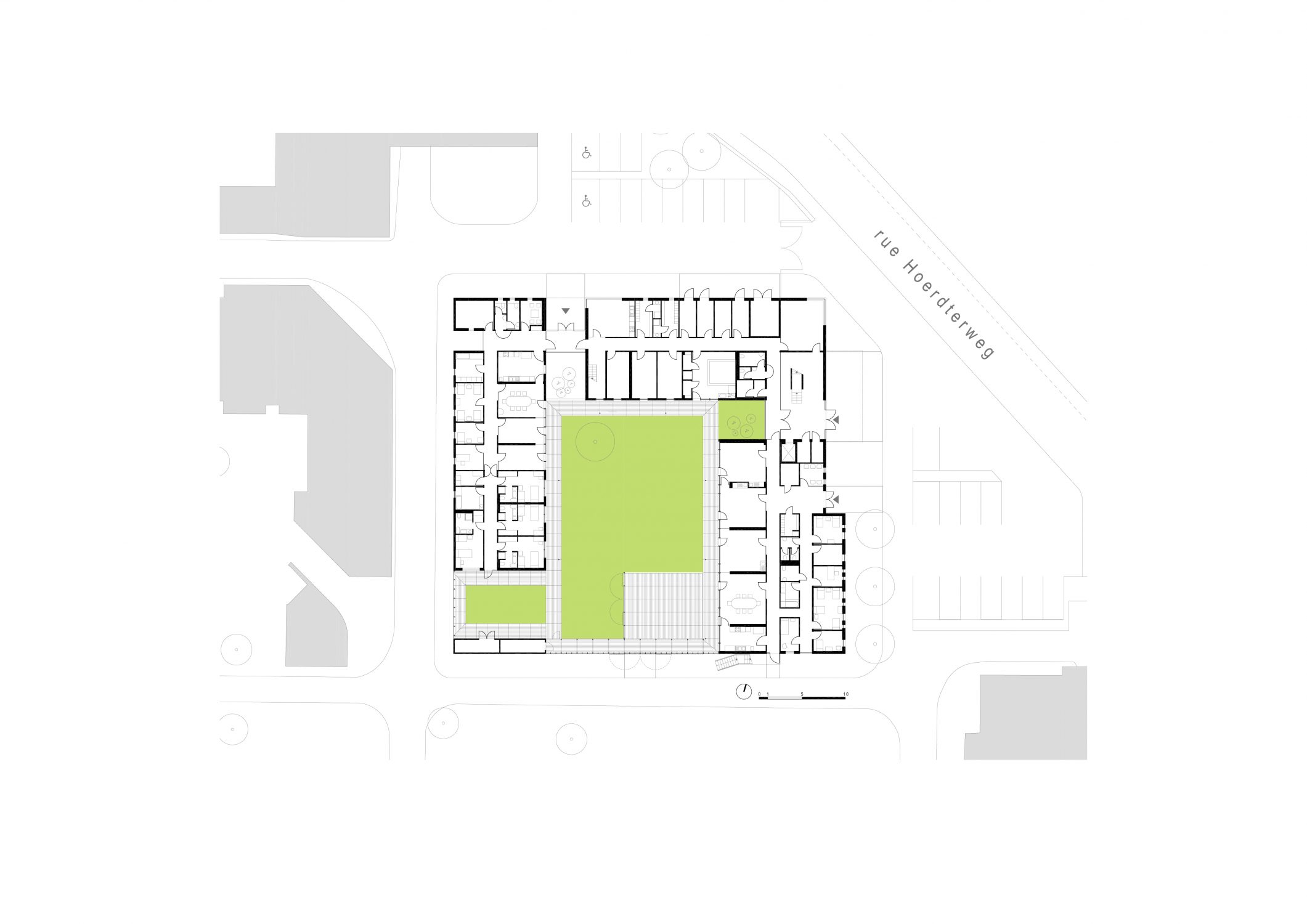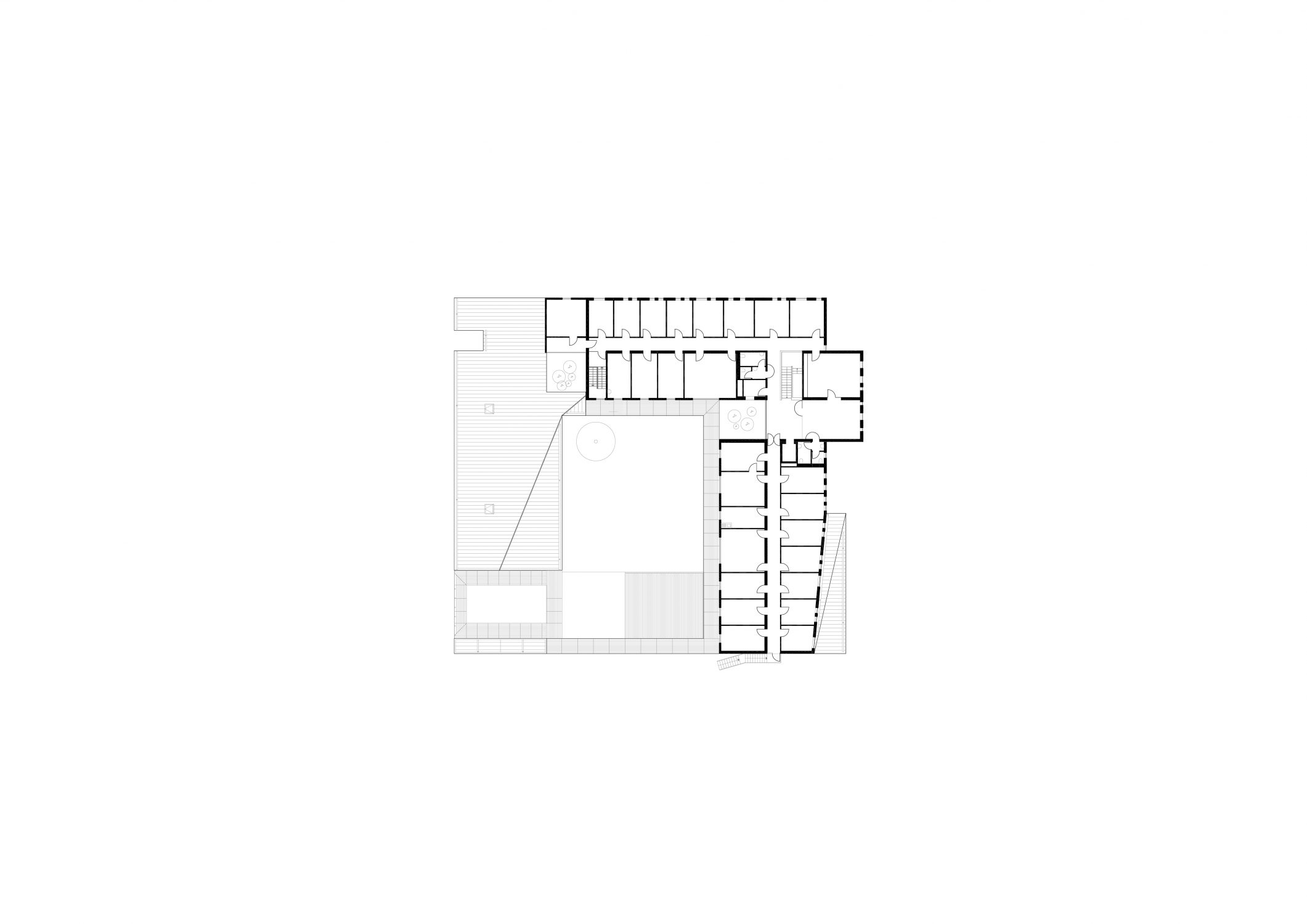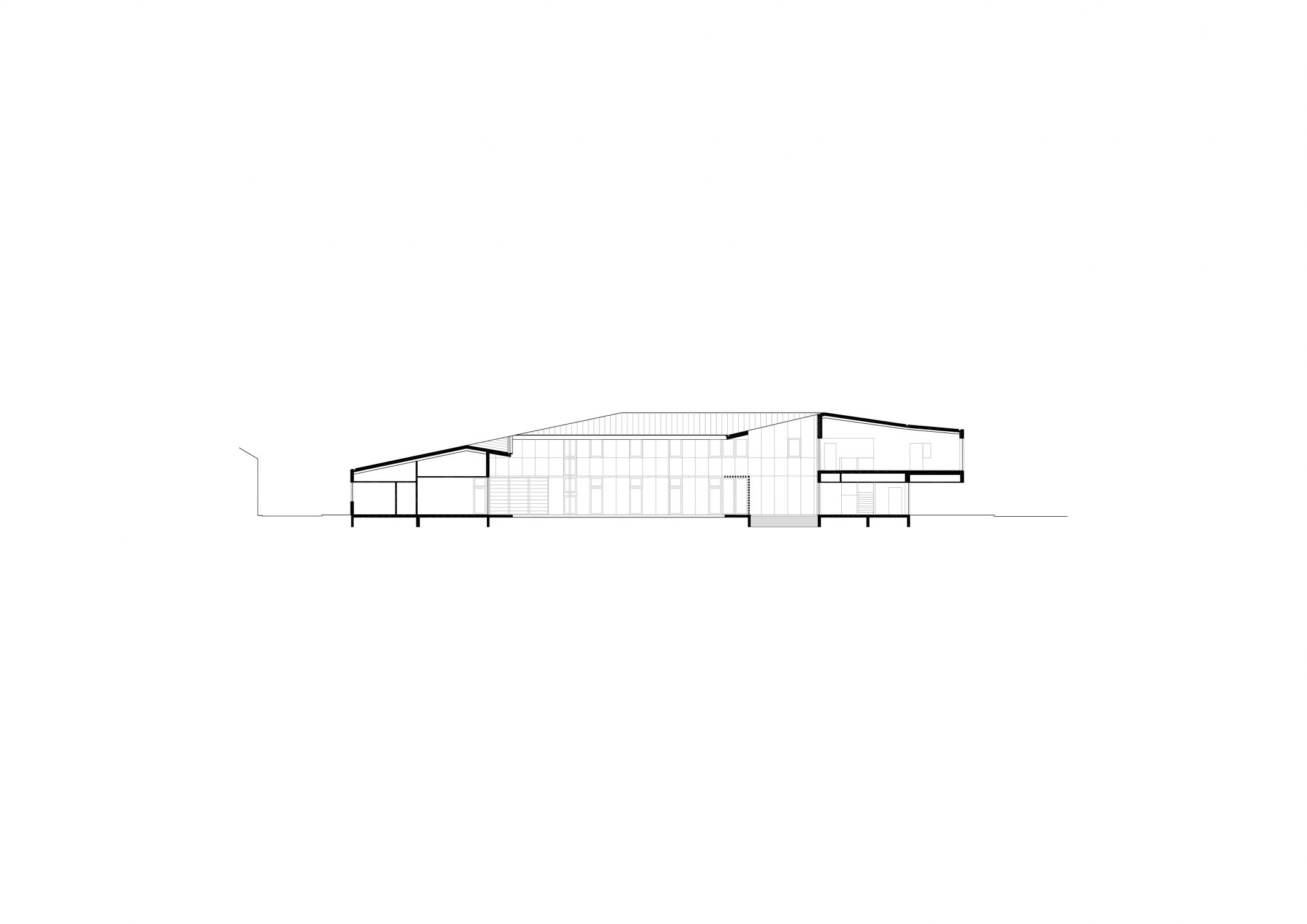 UMB
Brumath
2011 – 2007
Psychiatric hospital, day and full time care
Complete Mission
Client Epsan
Size 1.107 m² / 2 M€
Engineers SIRR
Labels HQE / BBC Approach.
EPSAN, a psychiatric institution located in Brumath in the north of Strasbourg, is organized as a small village which encloses behind a wall many pavilions articulated on an orthogonal street network. Like the existing buildings, we designed the UMB on a U shape, like a traditional Japanese pavilion, organized around a garden as a setting for contemplation. The garden extends inside the pavilion, by two patios that mark the main entrances. The intimacy achieved by the U-shaped is enhanced by a contrasting treatment between the outer face and the garden side. The shape in plan allows to control the scale of the built volume, minimizing its visual influence. The Full Time and Day Care units have been placed on the ground floor opposite the garden and separated by the common premises which occupy the central part. All the spaces of the three entities, Day Hospital, Common Premises and Full Time Care, are connected in a very efficient way by a linear circulation. The living areas of each unit look at the garden and the service areas are on the outer ring on the street side. The consultation rooms are upstairs and cover two thirds of the ground floor.
AZC architects
The competition team was led by Cyril Berthelet; Grégoire Zündel and Cyril Berthelet monitored the construction.